Escape Room Birthday Party For 11 to 13-Year-Olds
Escape rooms were first discovered in Japan in the early 2010s, and gradually and eventually, the world caught up on the game! With escape rooms opening all over the country, Australia is also developing in the gaming section of the industry! 
Escape rooms are basically puzzle solving that gets you out of a locked room provided you solve them correctly. The adrenaline rush is relatively high, as there's a clock ticking, and the sooner you are out, the better you are at the game! 
You can play an escape room game with your friends and family and plan private events. Private events include birthday parties for all ages, corporate events, team-building events, and many more. But not your bachelorette. 
For more information on why you need to host an escape room birthday party, head here.
Entermission in Sydney, Australia, is the country's first virtual reality escape room that is simply mindblowing. We offer party venues too for different kinds of events. 
If you want to celebrate your kid's birthday party, then you are in the right place. A little fun and games, solving puzzles, hunting for clues, solving mathematical problems, and what not! Your kid is definitely getting a little smarter this birthday. 
Escape rooms are the perfect way to celebrate your kid's birthday. An entire room only to yourself. No strangers are allowed inside the room premises. Only your team of people inside the room premises having fun, taking pictures and videos. 
For an escape room birthday party for kids, you are allowed up to 30 people inside the room; if your gang is big, you can compete in multiple escape room gaming for some healthy competition, and the winning team gets a special prize!
The best escape room in town, Entermission, provides 10 VR games to choose from. If you are confused, you can book a demo for 15 minutes where you shall tour around the escape rooms to get an idea. 
For a virtual reality escape room adventure party, here is what you need to know. 
Get your guest list ready first, and then book with us. Party rooms are available for people over 6. You need to book a room if you are less than 12. And if you are above 12, the party room is complimentary. 
After booking with us, the first thing on the day of the event you have to do is to play the escape room game, and then you can head over to your party room for the much-awaited party! 
To not get stuck in the escape rooms, here are a few hacks to know! 
At the party room, you shall be greeted with refreshments, cakes, and a VR headset for various virtual reality gaming. 
You can also bring in your own cake and refreshments. We shall also capture your favorite moments while you are busy playing, partying, or gaming! There is an interactive photo wall as well. 
You can even get your grandparents here! The best part of escape rooms is that it is enjoyed by people of all age. 
Through virtual reality, you will be projected into different games in an avatar where you shall see, hear and interact to solve puzzles, find answers, fly through outer space, and many more exciting things left for you to discover! 
Escape rooms are for making memories that shall be remembered for a long, long time. If you want to plan a surprise for your kid, head here on how to do it correctly!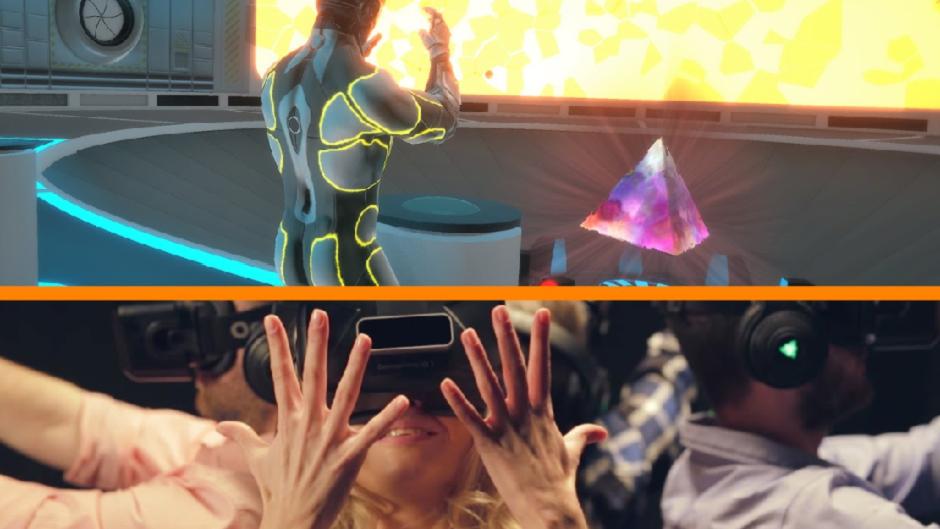 With Entermission being the country's first VR Escape room game, the way forward is through hand movement and not controllers, including special effects with water or wind on your face, making the action feel super natural! 
So what are you waiting for? Book with us for an escape room birthday party for kids! 
To book with us, head to our website for more information or ask any queries. 
Entermission also won TripAdvisor's Traveller's Choice Award in 2020. 
If you have visited us, tell us about your experiences in the comments below! 
Looking for more birthday ideas for your little ones? Explore here! For more venues in Sydney, head here.