LOOKING FOR A UNIQUE
SCHOOL EXCURSION
EXPERIENCE?
You've come to the right place!
Ranked TOP 10 Most Popular Kids Activity by Active Activities
You'll be a hit if you book this SCHOOL EXCURSION
A

FUN,

CUTTING EDGE, UNIQUE,

COLLABORATIVE LEARNING

THAT IS FUN AND INTERACTIVE!!
Planning your next school excursion but not sure what to do? Searching for that FUN yet EDUCATIONAL activity for students?
We have just the thing for you as we can provide you with a Virtual Reality learning experience for students which are both as INTERESTING and as PRODUCTIVE to their education. Entermission offers amazing virtual reality escape room adventures however we do always recommend Space Heroes as it is unique in its Hand tracking technology and immersion. All of our experiences are designed for meeting Key Learning Outcomes across Primary to High School students (ages 8+ years) so you may choose from our catalogue.
TIME FOR THE TOTALLY FUN, UNIQUE, ENGAGING AND COLLABORATIVE SCHOOL EXCURSION ACTIVITY?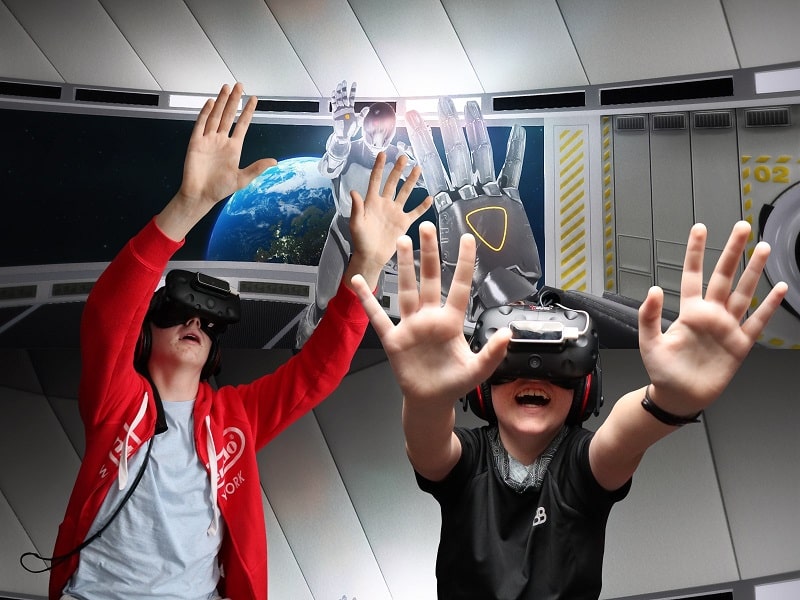 What is involved in your school excursion?
Students will experience a virtual reality team-based escape game which requires good teamwork, problem-solving, lateral thinking and communication, where they hear, see and interact with each other in amazing worlds. Everyone finds a contributing role in this unique virtual reality experience.
Space Heroes: as a Super Team, be teleported onto Eden Space Station to destroy the dark portal and save Earth in 60 minutes. Fly through outer space, shoot lasers and master other special abilities. Use keen observation and critical thinking to solve puzzles as a team and most of all have FUN!!
If you're looking for unique, cutting edge School Excursions in Sydney, for learning that's fun and will have the students excited and talking about for ages to come, then look no further than Entermission Virtual Reality Escape Rooms.
If you are interested in booking, fill out the contact form with your details. Our Adventure Masters will get in touch with you shortly.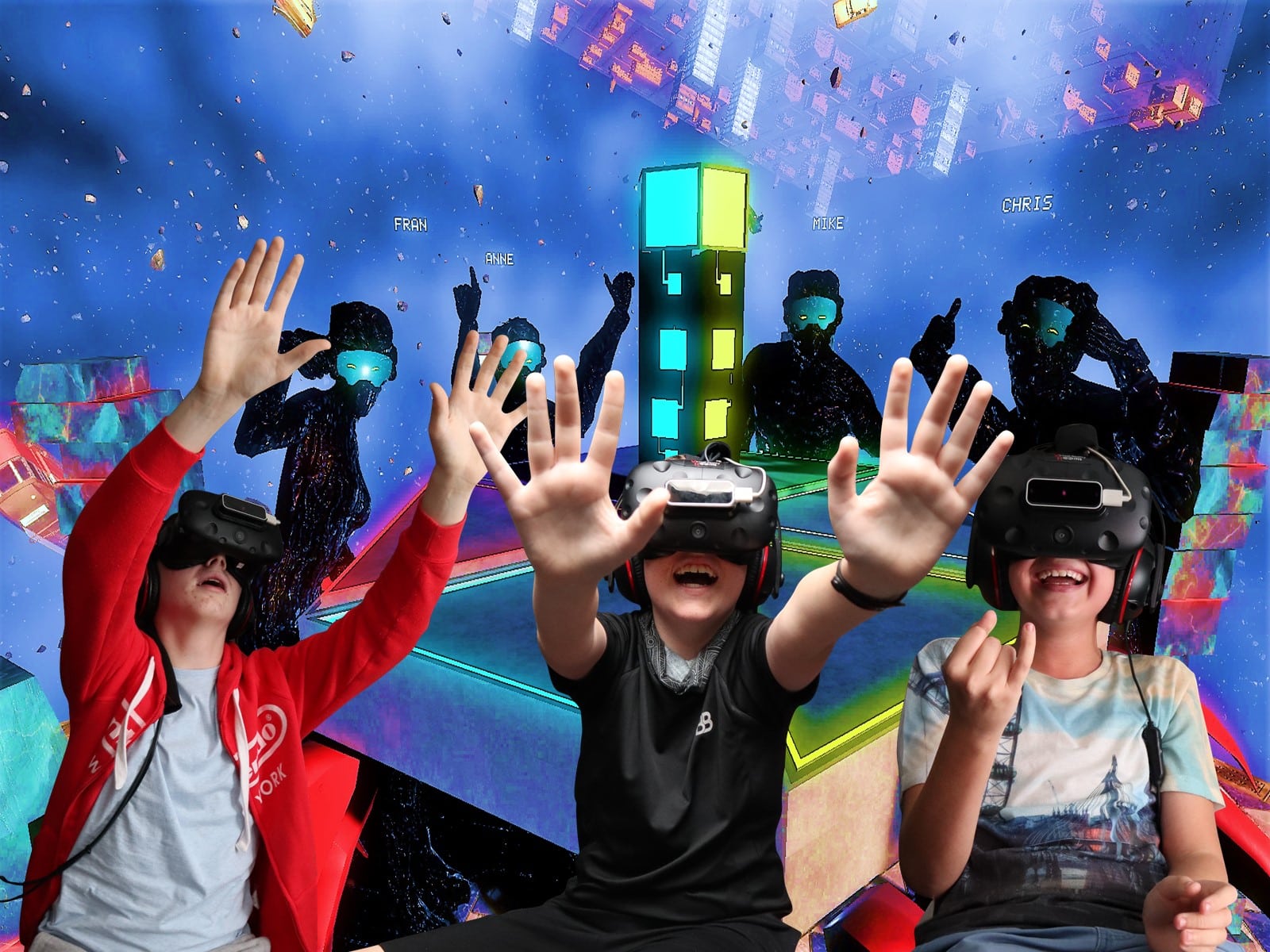 LET'S ANSWER SOME OF THOSE QUESTIONS
WHAT IS THE COST?
Please fill in an inquiry form for pricing details
 WHAT ARE THE OPTIONS?
We have two options available for your experience
Our Venue VR Escape Rooms
Our Online Web escape room experience (for remote games anywhere).
WHAT GROUP SIZES ARE AVAILABLE?
VR ESCAPE ROOMS
We have 3 rooms. Each room holds up to 6 players (maximum 18 in a single session).
For groups of up to 36 students, we can offer a 2.5-hour experience. Normally each group of 18 will get 1 hour in the experience while the other groups enjoy some in-venue games in our party room and then swap so that everyone can enjoy all activities.
For groups between 36 and 54 students, we will break up into multiple groups, use the entire venue, and tailor it to your timing needs.
For groups over 54 and above it is best to incorporate a group visiting the nearby CBD. We will set your itinerary as required.
ONLINE ESCAPE ROOMS
For hosted online escape rooms we can accommodate +100 people in a single session.
HOW LONG IS THE EXPERIENCE?
Each session can be managed between 45 minutes to 1 hour depending on your timing needs.
WHAT IS THE AGE LIMIT?
Recommended age is 8+ years
WINNER OF TripAdvisor's Travellers' Choice 2020 award! We're in the top 10% attractions worldwide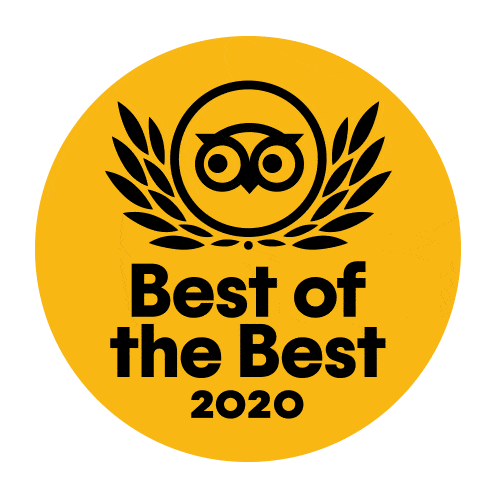 CHOOSE FROM
MULTIPLE VR ESCAPE ROOMS!
With multiple fun virtual reality escape room adventures to choose from, you'll want to come back to experience them all!
60-minute access to private  Room with Nintendo Switches and shared VR headset playing short virtual reality games while others enjoy watching the VR action on the screens.
* Minimum 12 attendees for VR Arcade inclusion. For less than 12 attendees the VR Arcade Experience can be added to the package for additional $100
ADDITIONAL LEARNING AVAILABLE
A range of virtual reality experiential learning can be added on to the school excursion. Here, students will be highly engaged while meeting Key Learning Outcomes across multiple subjects from Primary to High School (ages +8 years).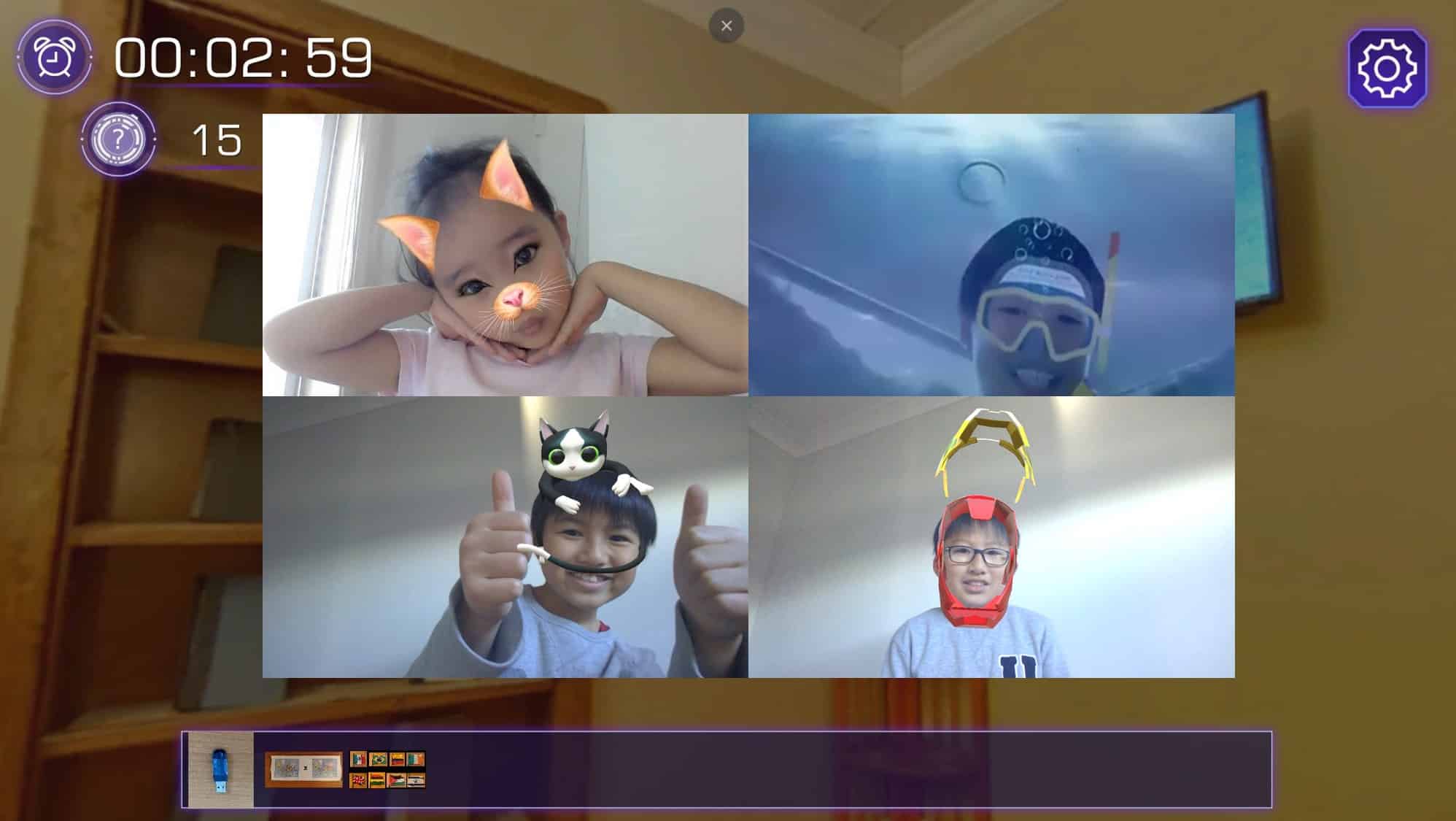 HOSTED ONLINE
ESCAPE ROOMS
Within our BRAND NEW online escape rooms, you'll see a 360-degree view of real-life rooms with the ability to interact with items in the room and the added benefit of all team members being able to explore the room independently or together. This is fully hosted with real-time assistance from live Adventure Masters.... can your school solve the clues???
Play from anywhere and have a blast with teachers and students alike.
HERE'S WHY WE GET REVIEWS
FOR OUR SCHOOL EXCURSIONS
"We took a school group here and the STUDENTS HAD A WONDERFUL TIME. The SMILES on their faces when they came out were big and sincere and beautiful to see. Paulo and his team looked after us very well and put even the most anxious students at ease. We had such a great time. Thank you so much."
"Something different and REALLY FUN. The staff were really friendly and helpful, explained how everything worked and helped us through the game. Would definitely recommend to anyone, a great idea for kids or just a day out for the family, GREAT FOR SCHOOL OUTINGS or team building events for the office. If your scared of heights you have to try the plank!!"
"We absolutely LOVED the Space Explorers....Being able to fly, use telekenesis, shoot lasers from your hand was a kids (and adults!) dream. Working together to save the world really brings about a sense of TEAMWORK too!"
SCHOOL EXCURSION CONTACT FORM