LOOKING FOR
A UNIQUE
AND FUN FAMILY ACTIVITY?
You've come to the right place!
Ranked Top 10 Most Popular Kids Activity by Active Activities
You'll be a hit if you book this activity!
VIRTUAL REALITY FUN FOR ALL

FAMILY EDITION

- ADULTS, TEENAGERS, KIDS & GRANDPARENTS ALL CAN ENJOY!
So, you're looking for something to do with the family? Let's be honest, your family is probably sick of the same old family activities and for that matter, so are you!
Shake things up and try something different. Trust us, your kids will be talking about it all day and weeks to come.
Entermission offers amazing family friendly virtual reality escape room adventures. It's the ultimate family activity designed to appeal to a wide audience, be it, young kids, right up to taking the grandparents along for the ride.
We're Sydney's ONLY VR with hand tracking and real-life special effects, where you work as a group to solve the puzzle within your 60 minute time frame. It's full of laughter and 'wow, this is cool' moments.
WHAT'S INVOLVED WITH YOUR EXPERIENCE?
Once you arrive you will be greeted by our team we will get you all checked in, watch the briefing video and the fun of selecting your avatar name begins! Will you play it safe and use your name? Use your nickname or let your family surprise you... which could be scary what name you end up with!
From there, we jump straight into your 60-minute escape room experience - this is where the real fun begins! You have your own private rooms - where you can talk, laugh, help each other out and we encourage videos and photos - so mum, dad or a friend not playing please feel free to go into the rooms to capture the memories.
We also take photos against the interactive photo wall and capture the memories while you are in the VR Escape room. We think this is a fantastic family activity and experience and we hope you will immerse yourself in all the fun as well!
Entermission offers a truly unique and exciting family vr experience in Sydney. With hand tracking and real-life special effects, your family will be fully immersed in a fun and interactive adventure. Our escape room experience is perfect for kids of all ages and will provide hours of fun and excitement. Don't miss out on this one-of-a-kind experience and book your family vr adventure today.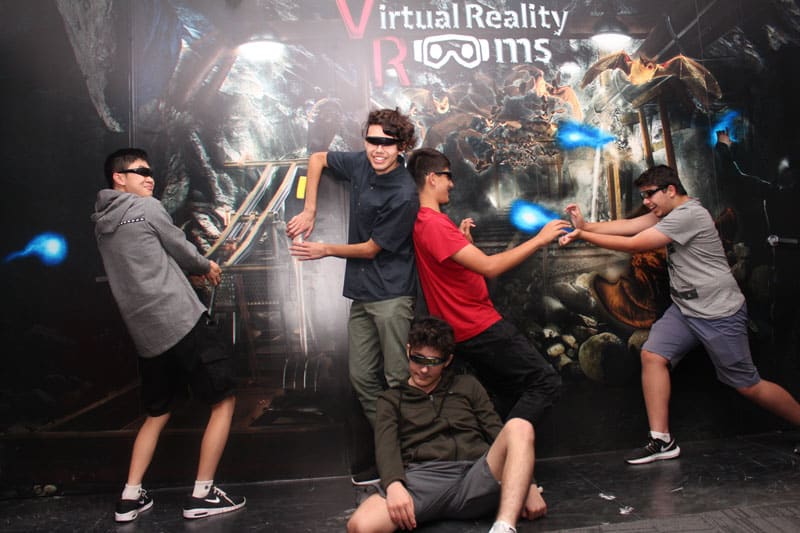 LET'S ANSWER SOME OF THOSE QUESTIONS
WHAT IS THE COST?
$59 pp (Monday to Sunday + Public Holidays)
For Groups of 6 to 11 participants, the Party Room can be added for $150. For groups of 12 or more participants, the Party Room can be added for $50.
GROUP SIZES AVAILABLE?
We have 5 rooms. Each room holds up to 6 players and larger groups (maximum 30) will be divided into multiple teams. These teams then compete to see which team completes their mission first which adds the extra element of friendly competition.
HOW LONG IS AN ACTIVITY?
Allow 1.15hrs for your experience. This includes your briefing and up to 60 minutes for your VR experience
WHAT'S IN THIS ACTIVITY  PACKAGE?
We have two options, first is our in-house VR Escape Rooms where you will be transported into a virtual world to solve the clues or we have our Online Escape Rooms, where you sit in the comfort of your own home and play our escape room experience with friends and family from anywhere.
WHAT IS THE AGE LIMIT?
Recommended age for Space Heroes is 8+ years and Mad Mind is 15+ years, although Mad Mind has no real "horror" or gore but rather contains some surprises and we've had children as young as 8 years play and enjoy the adventure.
Online Escape Rooms can be played at any age, but they can be a little tricky for the younger ones.
WINNER OF TripAdvisor's Travellers' Choice 2020 award! We're in the top 10% attractions worldwide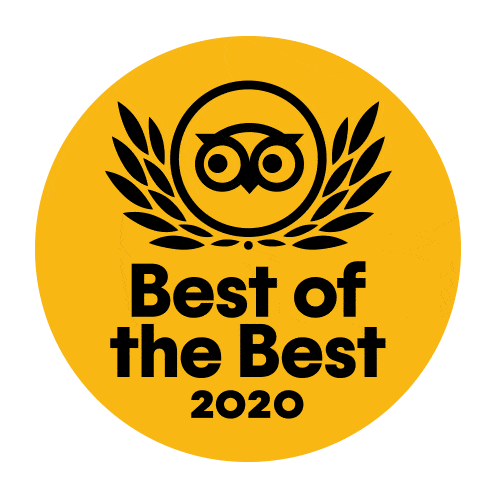 CHOOSE FROM
TWO ADVENTURES
Space Heroes: as a super team you're teleported onto Eden space station to find a way to close the park portal and save earth in 60 minutes and make it back out alive.
Mad Mind: as a team of Cyber Detectives you're projected into the mind of a Silent Man, a mad maniac who's in a coma and you have 60 minutes to find the location of the child he's kidnapped and make it out alive before his mind shatters and you along with it.
No strangers! No separation!
Just your group, having fun, taking pictures and videos all in own your private room - (teams of 2-6). How about going BIG and get that competition going with group head-to-head in multiple rooms (up to 30 ppl).
Explore places you could never go to in real life and be amazed at how realistic it feels, which a physical escape room can't replicate.
ONLINE ESCAPE
ROOMS EXPERIENCE
The CLOSEST experience to a REAL life escape room - but all online!
Play with your whole family no matter your location from the comfort of your home.
With traditional Escape Rooms, your group is locked in a room, with the mission to find and solve clues, escaping before time is up... it's challenging, fun and now available virtually! Within our BRAND NEW online escape rooms, you'll see a 360-degree view of real-life rooms with the ability to interact with items in the room and the added benefit of all team members being able to explore the room independently or together.
This is fully hosted with a real-time assistance from Adventure Masters. The best thing about an Entermission online escape room is that each team member can input the solutions to the puzzles themselves (rather than having to wait for the Adventure Master or rely on the lead team member) and see things being unlocked or opened as you solve the puzzles.
This is as close to the excitement of playing a real-life escape room in person as it gets!!
$35 pp with each room 2-6 people
We can accommodate over 100 people
Go head-to-head with multiple teams
Get a custom quote for groups over 20 people
Our escape room experience is perfect for kids of all ages and will provide hours of fun and excitement. Don't miss out on this one-of-a-kind experience and book your family escape room adventure today!