Sydney's Top 10 Birthday Party Ideas For 12 and 13 Year Olds
How you can raise the bar and earn your young teenagers' heartfelt kudos for having organized the perfect birthday party in Sydney for them.
Your twelve/thirteen year old's birthday is looming, and you're looking for party ideas in Sydney?
Desperate to have a party that they will love, but not quite sure what they're looking for?
Your search is over.
Here are the best ways to celebrate a tween's birthday in Sydney - just take your pick!
Birthday party ideas for twelve and thirteen year olds in Sydney
Add a header to begin generating the table of contents
With an at-home birthday party, there's no artificial limit on the number of attendees, the settings are more intimate, and you can have a little more control over the proceedings.
Here are a few party activities you can include: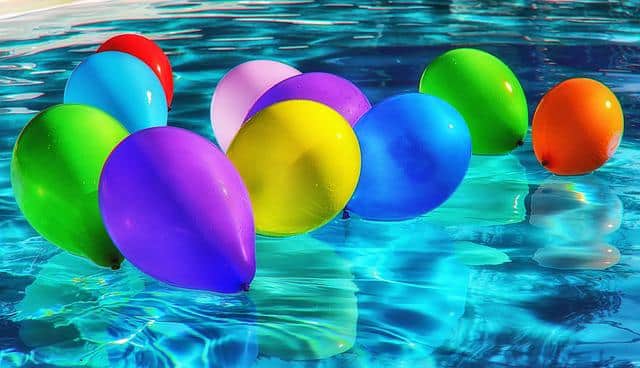 This is great fun for the kids, not that difficult to set up, and has a lot of decor and theme potential (for example, if you have a backyard, you can get some sand and sprinkle it over an area next to the pool to simulate the beach).
The only wrinkle? If it rains, you're stuffed.
Don't have a pool? That's not a problem…that's an opportunity to buy an inflatable pool that you can keep even after the party is over.
Add in some water guns, an inflatable slip and slide, pool noodles and doughnuts, and ice creams and you're all set for a party your tweens will really enjoy!
Always exciting for the kids, stress-free (on your part), and a relatively inexpensive option.
Here are a few ways to add to the excitement:
If possible, ask the guests to dress up as a movie character. For example, if they'll be watching Marvel/DC superhero movies, everyone can dress up as their fav superhero/supervillain.

At the very least, have popcorn and fizzy drinks for snacks. You can also have burgers and hotdogs available.

If you want to go the extra mile, hire a food counter/station, to simulate a real movie theatre experience.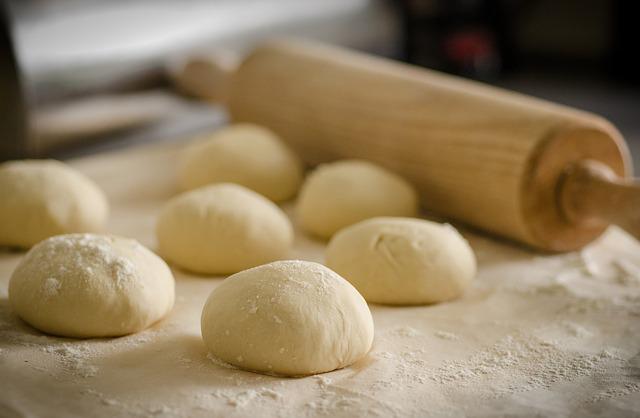 DIY is always a great theme at a teens' party. Teaches them so many things about grown up life - from the importance of earning their keep to the joys of enjoying the fruit of their labour.
And what better thing to create at a birthday event than pizza, a known party favourite (acorss age groups)?
Check with the guests' parents about food choices and allergies.

Decide on a few recipes.

Prep and measure ingredients.

You'll need:

Pizza dough

Pizza toppings.

Baking trays

Rolling pins

A cutter.

An oven.

Please keep in mind that this is one event you will have to keep an eye on, due to the use of cutters and the oven.
You'll have to hire a karaoke machine for this one (obviously!).
Have lots of snacks and drinks at hand…and ear plugs for yourself.
Singing karaoke can improve the children's self-confidence - as they're challenged into singing openly, when they might not think they have a good singing voice.
You and your kids both like the disco - only your song lists would be very different.
So, leave your tweens in charge of selecting the songs.
Choose a reasonably large room (maybe the largest room in your house), clear away everything that you can, and install the glowing lights!
Birthday parties at Sydney venues
When you have the party at a venue, there's definitely a larger choice of activities to choose from, you're not in charge of organizing the event, and you can actually relax while professionals host the party.
Here are the best places in Sydney to have a birthday party for 12 and 13 year olds.
iFly Downunder Sydney West
Skydiving can be a pretty thrilling experience for daring tweens. If you feel your tweens and their birthday guests are up for it, the indoor skydiving experience at the iFly facility at Penrith is just what they'll enjoy doing, on their birthday!
All budding skydivers will be given some training first (one on one, if I'm not wrong), and only then released into the air tunnel for the actual dive.
The staff are very patient with children. However, be warned that the noise of air tunnels is quite loud and can be overwhelming for some children.
They have exclusive party packages with flight certificates, lolly bags and catering options.
Website: Visit their Sydney West page
Contact page: Visit their contact page (enquiry form)
Address: 123 Mulgoa Rd, Penrith NSW 2750, Australia (in the Panthers Penrith Rugby Leagues Club)
Email: info@ifly.com.au
Phone: +61 1300 435 966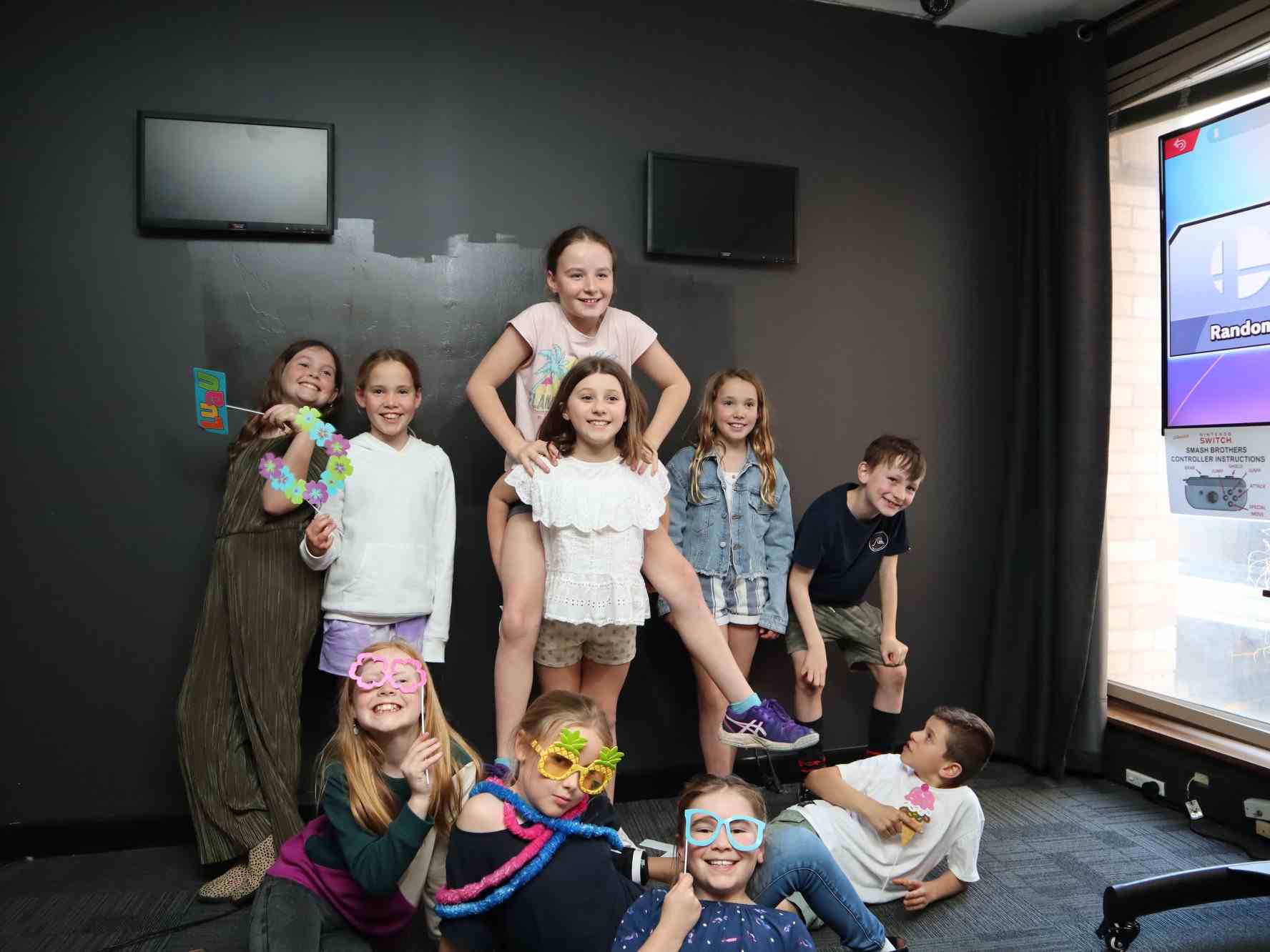 If you were to ask your thirteen year old if they'd like to solve a murder, Inception-style (breaking into the mind of a murderer), do you really expect them to say "No"?
And that's exactly the kind of activities you can expect in an Entermission Sydney birthday party.
Let the kids team up for exhilarating missions in magical worlds that they could have only dreamed about…until now.
We are perhaps the only Sydney VR facility with VR hand tracking and real-life special effects, which make the experience all the more realistic.
Plus, an Entermission Sydney birthday means extra time on VR arcade games (as in over and above the VR escape room), party time in the party room, cake and snacks!
Prepare for a whole lot of shouts, fist bumps and high fives as the party progresses.
Website: Visit their Sydney page
Contact page: Visit their contact page (enquiry form)
Address: 1/484 Kent St, Sydney NSW 2000, Australia
Email: sydney@enterthemission.com
Phone: +61 2 9267 3873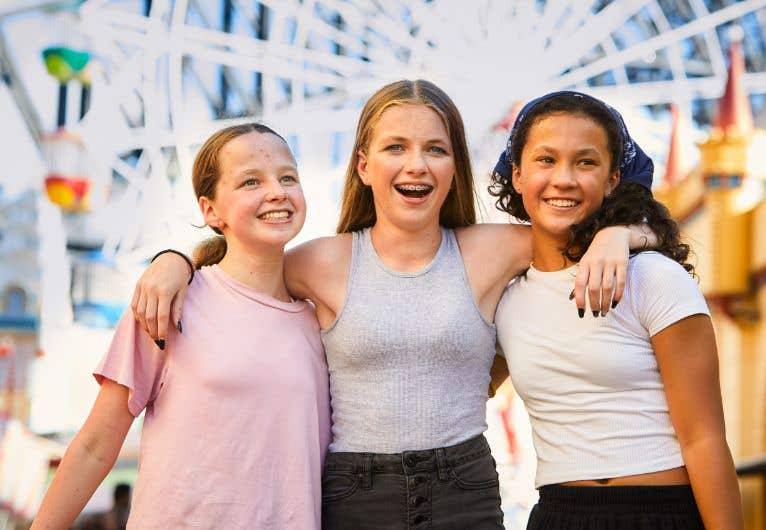 Epic rides of every kind. Stunning views of the Harbour and the Opera House. Mouth watering food options.
See anything children would dislike?
They have various party packages, priced from around $60 per guest to $80 per guest. Whichever package you choose, the little ones (yes, they still are little) can enjoy unlimited rides all around the park, all day PLUS a meal at one of their food outlets.
Some of the packages include a special surprise for the birthday child.
As an adult, you may want to explore some of the more vintage rides, and compare them with more modern options.
Tip: The more ahead you plan, the better deals you may get.
Website: Visit their Sydney page
Contact page: Visit their contact page (enquiry form)
Address: 1 Olympic Dr, Milsons Point NSW 2061, Australia
Email: grelations@lunaparksydney.com
Phone: +61 2 9922 6644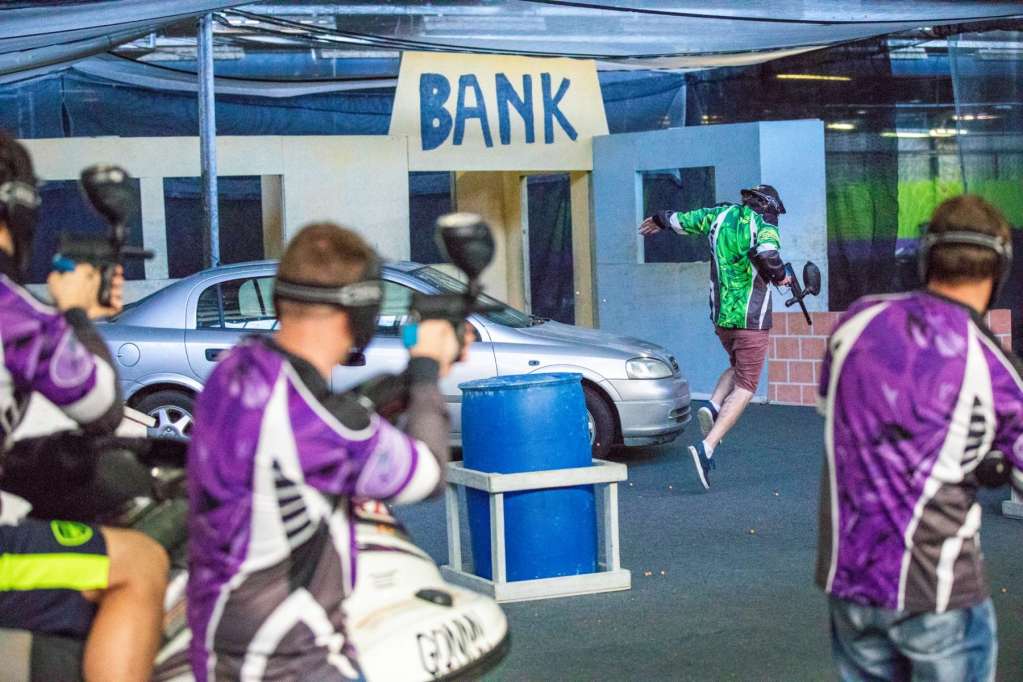 Paintball parties. Go karting events.
A pairing that few teenagers would say no to.
Guests will relish showing off their driving skills on the track, and then prowling through the paintball course, looking for the best possible way to complete their mission.
You never know, you could find yourself raring to get in on the action!
Their typical party package includes private use of the go kart track, having the paintball field completely to yourself (private hire) and unlimited paintballs. The staff are known for being helpful, making it a great party venue in Sydney.
Website: Visit their Sydney page
Contact page: Visit their contact page (enquiry form)
Address: 212 George St, Concord West NSW 2138, Australia
Email: enquiry@spitfirepaintball.com.au
Phone: +61 2 8765 0039
A snorkelling adventure birthday party
Swimming is great exercise, and what better way to inspire your teens to take it up than have it as a birthday event?
And when I say 'swimming', I mean going for a real swim in the sea; not splashing around in an inflatable pool.
And you can absolutely have a fantastic birthday celebration going on a snorkel tour, and getting up close and personal with Sydney sealife.
Shelly Beach at Manly is a great place you can have the party. It's conveniently located, with parking nearby; you can hire equipment right next to the beach, and also have a BBQ and picnic party to follow up on the snorkelling!
Three crucial things to keep in mind
Twelve and thirteen years old is when your children are stepping into adolescence - transitioning from being children into being young adults.
As a parent yourself, you don't need me to tell you that the bubbling child of eleven years old has started giving way to a teen who disagrees with every second thing you say and gives you The Eyeroll every time they feel you're being unreasonable (which of course you aren't).
So, how do you get past that?
How do you organize a birthday party they will enjoy from the bottom of their hearts?
Here are three things you must remember…
It's not YOUR party - it's your children's
As children grow into adolescence, they start looking for personal space.Their faces won't light up whenever Mummy or Daddy enters the room.
As a parent, this is difficult to accept. Which is why some parents plan their young teens' birthday parties as if it were their own party.
Don't.
Remember, what seems fun to you may not have the 'vibe' your teens are looking for. So, listen to your kids, and understand what it is THEY are looking for.
Avoid being a 'helicopter parent'
Like I said, children at this age start looking for personal space. They may not like it if you're constantly hovering around during what they were hoping would be a cool celebration with their friends.
Again, you'll need to understand what your children are looking for, and plan accordingly.
Pro tip: If you have older children, or if you know some older teens (maybe your children's cousins, or even the neighbour's sons/daughters) that your kids are on friendly terms with, you could ask them to chaperone the party.
Let THEM have the final say
The best way to have a birthday party your tweens will love is to let them have the final say. Shortlist a few ideas that you love, sit down with them, and let them choose.
And don't quote me on this, but I have a feeling they'll ask for your opinion and help as they choose!
Finalised plans for your 12/13 year old's birthday party yet?