How You Can Plan An Adults' Birthday Party Like A Pro
The comprehensive guide to organizing a birthday party for adults.
Adults or otherwise…having an awesome party to celebrate the birthday is essential.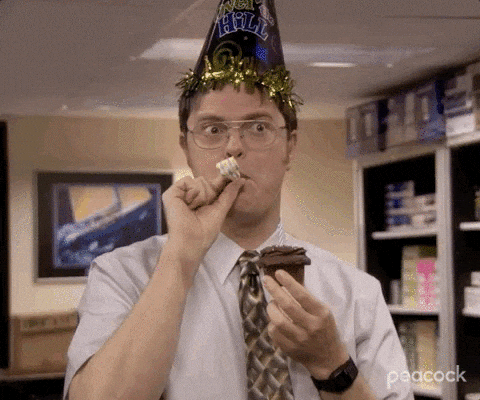 Question is - how do you plan the party so as to make it an absolute blast?
That is exactly what this party guide is all about - making the planning process a lot less stressful while revealing how you can absolutely delight your guests, and make it a party they'll really remember!
How you can plan an adults' birthday party like a pro
The key to pulling off an awesome birthday party for adults is to start planning early, and to divide the planning process into logical and doable tasks.
Here's how I would approach it…
Add a header to begin generating the table of contents
2 months prior to the birthday
The idea behind starting the planning so early is to give yourself time to get the details right, and have a fair chance of being able to make all the bookings you want to, in advance.
The closer to the birthday you start planning, the more you'll find venues, entertainers and so on booked out and supplies harder to get.
At this stage, you should aim to have the party program ready and all bookings made.
Setting a date and time for the party
We all have our own schedules, and having the party on the exact birthday might not be feasible.
For example, if the birthday happens to fall on a Monday, many of your guests might have to decline as it's the start of a week.
As far as the time is concerned…evening is the best choice for adults' parties.
Tip: Hold the party on a weekend. Or at least on a Friday (as it's the final day of the work week, people might be able to take that day off work).
Tip: Also take into account holidays and make sure your party doesn't clash with one.
Everything from the venue to dress code to decor may depend on the party theme. That's why it's crucial to set a theme early on.
A few things to consider when setting the theme:
The birthday boy/gal's preferences.

The season at the time.

Any nearby holidays or special occasions.
Insight: The theme can be simply decorative, or it can set the tone of the party (a so-called themed party). A themed party can be more difficult and expensive to arrange.
The point of making this list so early on is to ensure you know how large the party will be, and you also have an idea of who will be at the party and what their tastes are.
How much you want to spend on the party is completely up to you.
I will only say this: careful planning (like I'm guiding you to do) can make a great party happen on a relatively modest budget.
Pro tip: Whatever your estimate of what the party will cost, be prepared to have to spend around 10% more owing to unforeseen circumstances. Account for that while setting the budget.
Pick where to have the party
What would the birthday boy/girl like? A small, more intimate event at home or a grander event at a venue?
Of course, the number of guests also matters. Up to 20 guests could probably be hosted at your house but for more people, you'd be well-advised to hire a venue.
Reach out to the venue, and ask them about availability on or near your chosen date. If possible, book your party.
Tip: Go through the guest list, and make sure you know whether your guests need special accommodation (like a wheelchair-friendly venue) before you make your choice.
Pro tip: If you're having an outdoor party, make sure to account for the weather. You might want to have a backup plan, just in case.
Finalize the activities and entertainment
Many adults like to have some light music throughout the party, setting the mood. You can play recordings, or hire a band or a DJ, depending on your budget.
Other entertainment options:
A standup comic.

Karaoke.

Trivia sessions.

Various party games.

Cook-off, or mix-off.
Tip: If you've budgeted for it, you should also choose and hire a photographer while you're finalizing the games.
Plan the cake, and the F&B (food and beverage)
It's not really a birthday party without a killer cake and lots of food and beverages, is it?
That's why it's important to plan for them two months in advance.
Reach out to and book a baker for the birthday cake. With time in hand, you can negotiate with various bakers on pricing.
On the other hand, if you're celebrating at a venue, find out if they include the cake and F&B as part of their birthday party package.
Pro tip: If you want alcohol at the party, make sure your venue allows alcohol.
Finally comes decor planning
If you're going to do the decor yourself, two months in advance is when to plan it.
This gives you plenty of time to create a decor plan, list your requirements, and buy whatever supplies you need, again, well ahead of time.
1 month prior to the birthday
This is when invitations are sent out, any more bookings that are required are made, and you put together a team to help you on B-Day.
Sending out the invitations
You can do this closer to the birthday, but in our experience a month before is the ideal point to send out the invites, as it gives guests enough time to plan for the day.
Physical invitations

stand out more (as you would expect) but you'll need to allow for delivery time when sending them out.

Online invitations

are easier to send, and reach instantly. Many of them can be set to send alerts (through phone notifications, for example) periodically to the recipient up to the party.
Tip: Make sure you include an RSVP in the invitations.
Go through your plans for:
Venue.

Games, activities and entertainment.

Birthday cake, food and beverages (including catering)

Decor.
And make any booking that you haven't done already.
If you're handmaking decor pieces, you should aim at wrapping it up at least two weeks prior to the date.
Apart from handmaking decor, you'll also have to set it up at the venue.
Make sure you have a clear plan for that, so you won't be forced to improvise at the last moment.
Depending on the size and scope of the party, this may simply be you and your family, you plus your family plus a few friends, or professionally hired staff.
If you're having the party at a venue, they might offer the services of their own staff.
Divide hosting the birthday party into three stages:
Setting it up.

Running the party.

Clearing up afterwards.
And make sure you have enough help to tackle all three stages.
If you're hiring staff, go through the contract so you and they are on the same page as to their responsibilities.
1 week prior to the birthday
It's time to finalize the guest list (net of RSVP's and plus ones), send it out to the caterers, and start the social media storm.
Prepare the final guest list
Have any guests not RSVP'd? Follow up with them.
Account for all plus ones.
And then prepare a final, detailed guest list, including relevant details (such as if some guests are vegetarian, some have food allergies and so on).
Finalize the cake and catering orders
Send out the final guest list to the bakery and the caterers.
Many bakeries, fast food places and caterers need this final order a certain number of days in advance.
Make sure you know that and place the orders accordingly.
Pro tip: If any food is being delivered in advance, make sure you have appropriate storage facilities available.
Start the social media storm
OK, it won't exactly be a storm seeing as it might be mostly yourself that's going to post about it, but you should do your best.
Pro tip: Spend some time creating the party hashtag. A catchy hashtag might push the party beyond your guests, and make the person whose birthday it is, feel special.
The day before the birthday is when you should check that everything is on schedule, take deliveries, pick up stuff, and do absolutely everything except those few things that can't be done in advance.
Go through the venue and make sure the decorations are complete. Everything apart from flowers, as those should be placed on the day of the party itself.

Any food (including the birthday cake) that you're responsible for should be picked up and stored appropriately.

Reach out to all the people you've booked - performers, caterers, chefs and so on - to verify there are no last-minute hitches and that they will be available the next day.

Check with the venue and make sure you and they agree on how the event will proceed and what their responsibilities are.
And then, if possible, have a good night's sleep.
Turn up at the venue well in advance of the party.
Check that everything is as it should be. In particular, if you planned an outdoors party, does the weather look good? Are the ice sculptures/fountains installed properly and doing fine?
Look over any last-minute deliveries coming in (like fast food).
And finally, take a deep breath and prepare to welcome guests with a smile!
How to make planning an awesome birthday party a breeze
Here's how: make someone else do the bulk of the planning.
No, I'm not talking about professional party planners.
I'm talking about active party venues like VR escape rooms, that host birthday parties regularly, and would be only too happy to host your party.
For example, say the birthday party is in Sydney…
Making your Sydney birthday party a blast
How does a birthday party with VR escape rooms, arcade games, cakes and snacks, punctuated with excited roars of approval sound?
Great, right?
That's how EVERY birthday party at Sydney's best VR escape room goes.
An Entermission Sydney birthday party style="font-weight: 400;"> entitles you to a celebration of over 2 hours, including
1 hour of VR escape room games,

45 minutes of arcade VR games,

15 minutes for the birthday cake and snacks, and

Celebration photos with our professional SLR camera,

PLUS, if you have any special requests, we'll certainly do our best to make it happen!
If that tickles your interest, head over to our birthday party page for further details.
Pro tip: We can even take creating invites off of your hands. Scroll down the birthday party page, and you'll find a number of invitation templates.
Download the template you like, personalize it as shown, and your special birthday party invitations are ready to be sent out!
Ready to host your birthday party?
With this party guide to help you, you ARE ready!
If you're organizing an adults' birthday party in Sydney, here are some great adult birthday party ideas.
If you're having the party in Sydney, and you'd like to review your venue options, refer to our post on birthday party venues in Sydney for ideas.
And finally, if you found this post useful…and you'd like to read more such content, make sure you bookmark Sydney's best party and events blog!
Featured image by Zacke Feller on Unsplash.