Sydney's 10 Best Gaming Birthday Venues
Whether you're looking for VR experiences or retro gaming options, you'll find it in our shortlist!
If you are looking for the best gaming birthday venues in Sydney, Look no further! Our top 10 list includes venues such as Flight Experience Sydney, where you can experience piloting a Boeing 737 flight simulator, and Goros, a Japanese izakaya bar with arcade gaming and karaoke.
These venues are sure to provide a unique and memorable experience for your special day.Maybe you have a thing for gaming, VR experiences and arcades.
Maybe you're just looking for a little something extra on your birthday, instead of the usual 'let's catch a movie' kind of party.
Maybe this is more than a birthday party. Maybe family members, friends and loved ones you haven't seen in YEARS have gathered together…and you want to have a party that's unique and memorable.
On the other hand, you're not sure WHICH gaming venue to have the event at. There are lots of gaming party venues in Sydney, and you're really unsure where you can get the best experience.
Don't worry! We got you.
We reviewed dozens of gaming venues across Sydney, and selected the 10 best ones for you to choose from.
10 places to host a gaming birthday event in Sydney
From a flight simulator place where you can experience piloting a Boeing to amazingly lifelike VR experiences (without controllers and with real-life special effects), 
And even straight-up arcades and retro gaming outfits (including bars), here the Sydney's best places to have an awesome gaming birthday event.
Add a header to begin generating the table of contents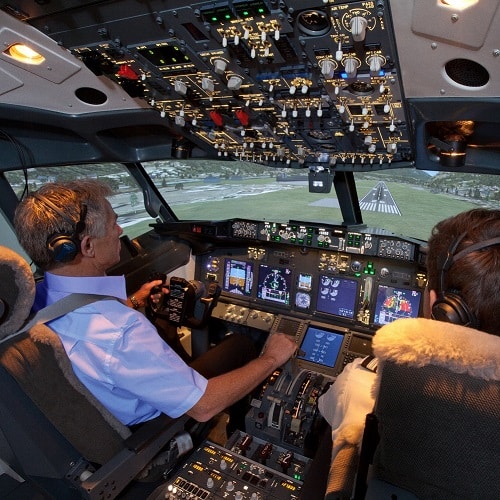 Buckle up, and hold fast!
This is your chance to pilot a Boeing 737 from takeoff to landing. Well, actually, you'll be in a flight simulator that, backed up by 180 degrees wraparound visuals with realistic sound effects, gives you a pretty authentic flying experience.
You can choose from over 24000 airports to take off from and land at.*
With trained pilots guiding you, this is one birthday experience that's sure to 'rise above'.
After all, how many people get to say that they just flew their first Boeing for their birthday?
*If you want to go it by yourself, you can choose from among their different flight times (from 30 minutes to 90 minutes) - the longer the time the more difficult the flight. They also offer group packages (including for birthdays) with some catering included.
Website: Visit their website
Contact page: Visit their contact page (enquiry form)
Address: Shop 1/173-179 Broadway, Ultimo NSW 2007, Australia
Email: sydney@flightexperience.com.au
Phone: 1800 737 800
Looking for some birthday arcade gaming topped up with a sake bomb?
Goros is a Japanese izakaya bar in the Surry Hills with arcade gaming and karaoke booths, decked with dim lighting, anime walls, bamboo decor and lanterns, all of which make it a pretty spectacular,place to celebrate a special occasion.
You should know that the place used to be a tavern - it's taken two rounds of renovation and interior decoration to get it up to its present shape.
Play arcade games to your heart's content as you sip Japanese beer, and then head to the VIP lounge for the rest of the party.
Overall a nice fusion of Japanese, US, and Aussie food and culture.
Instagram tip: Make sure you take a snap or two with the Garfields. It would make a great Instagram post..
Website: Visit their website
Address: 84/86 Mary St, Surry Hills NSW 2010, Australia
Email: goros@solotel.com.au
Phone: +61 2 9212 0214
Entermission VR escape rooms (that's us)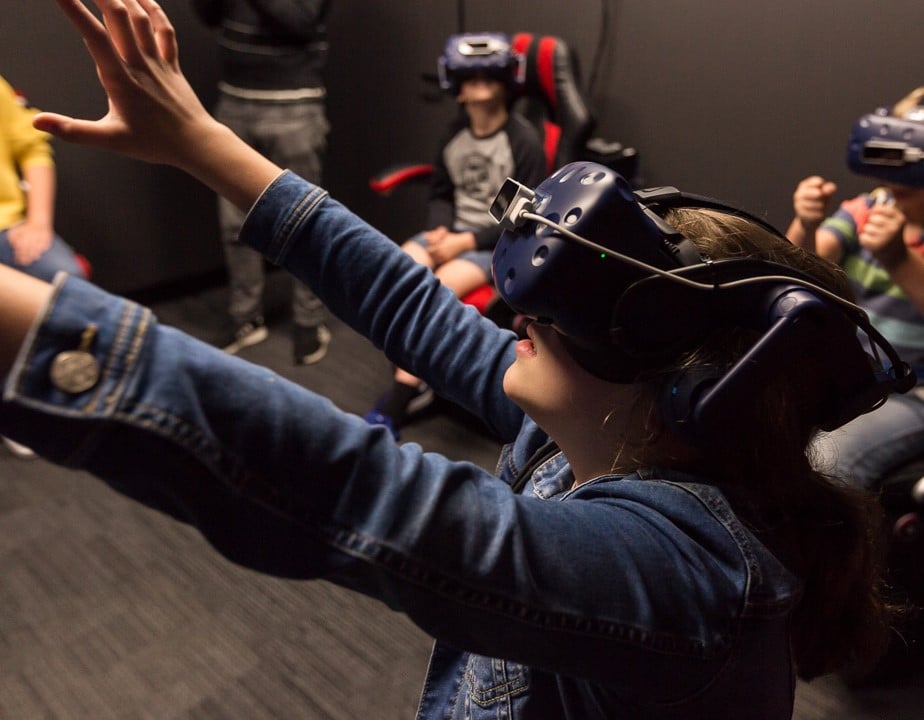 If you're looking for the best gaming birthday venues in Sydney, you're in the right place. This will be a gaming birthday experience UNLIKE any you've ever done before!
Here at Entermission, you could be teaming up with your mates to investigate the mystery of Chernobyl.
Or you could lead your family members and loved ones on a magical adventure through Alice's Wonderland.
You could even be on a team of detectives that is exploring a psychopath's mind to unearth where he's kidnapped and hidden a young child.
Anything can happen.
OK, I think I know what you're thinking. It's virtual reality (VR). Of course any scenario is possible.
First of all, our VR setups work on hand-tracking technology, instead of controllers. Which means you won't feel the controllers on your hands during the experience.
Second, our VR escape rooms include real-life special effects.
Both of these deepen immersion, giving you a much more realistic experience than you would get at the typical Sydney VR arcade.
Our birthday party experience includes, in addition to a VR escape room, extra VR arcade time, and a party to cut the birthday cake!
Website: Visit the homepage
Address: 1/484 Kent St, Sydney NSW 2000, Australia
Email: sydney@enterthemission.com
Phone: +61 2 9267 3873
One of those vintage types, looking for a retro gaming experience on your coming birthday?
Then this pizza joint should fit the bill.
Walk in, and you'll be met by a typical pizza parlour facade, with old photos on the walls and red and white tablecloths and candles in bottles on the tables. Walk on, and you'll enter the saloon…
With a wall lined by pinball machines, hard rock music, karaoke and so on, this is one birthday venue you'll enjoy simply checking out.
Located as it is in the CBD, walking into this place can be a bit of a surprise - the transition from the financial and business district to a rock and roll gaming venue is an experience by itself.
Tip: If you're visiting for the first time and get confused by all the pizza options, just go for a classic Margherita or a pepperoni slice, backed up with a Pistonhead lager.
Website: Visit their website
Contact page: Visit their contact page (enquiry form)
Address: 50 Hunter St, Sydney NSW 2000, Australia
A top VR centre in central Sydney offering team-based VR experiences.
You'll take part in amazing experiences - that could be anything ranging from time travel to adventures in ancient Egypt.
Typical team sizes are between 2 to 4 players (although it can go up to 12 players). You can talk to each other, pick up and examine objects, and even throw stuff. The graphics and imagery are awesome, which is what makes it a great VR experience.
Collaborate as a team to complete your mission.
Players of all ages can enjoy the games. It's a great way to celebrate a personal occasion like a birthday.
Website: Visit their website
Contact page: Visit their contact page (enquiry form)
Address: 5/393 George St, Sydney NSW 2000, Australia (right next to Sydney Tower)
Phone: +61 2 9053 0221
The Coogee Pavilion (The 'Pav') Rooftop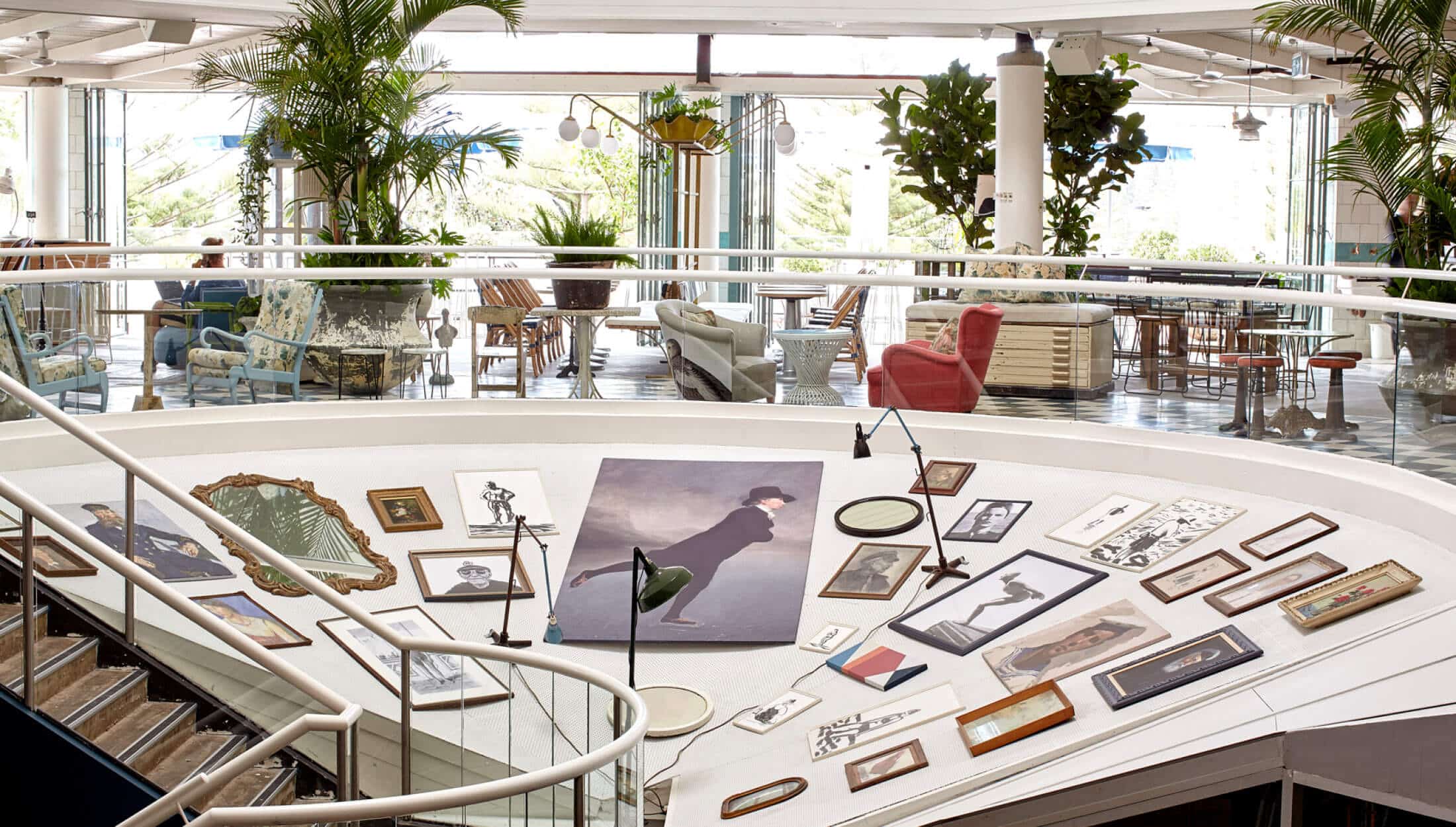 Coogee Pavilion or 'The Pav', as locals call it, is in some ways a well-rounded gaming venue - it comes with the full package.
Sweeping views of the Coogee shoreline, as many as four bars each with its own decor and style, calming greenery, great food…and of course games.
On the topic of food (as we all know food is important in a birthday party), they have great Mediterranean fare, as also Middle Eastern cuisines like wraps and charcoal chicken.
You can check out the downstairs as well. There's a wood-fired pizza oven, oyster bar, juice cart and games like a giant scrabble board and ping pong tables.
The rooftop on the other hand offers a straight view of the sea, the generally comfortable sea breeze and of course food and drinks.
Tip: I hear their dessert is especially loved, so you should really get a taste of their special ratatouille on your birthday.
Website: Visit their website
Address: 169 Dolphin St, Coogee NSW 2034, Australia
Phone: +61 2 9114 7321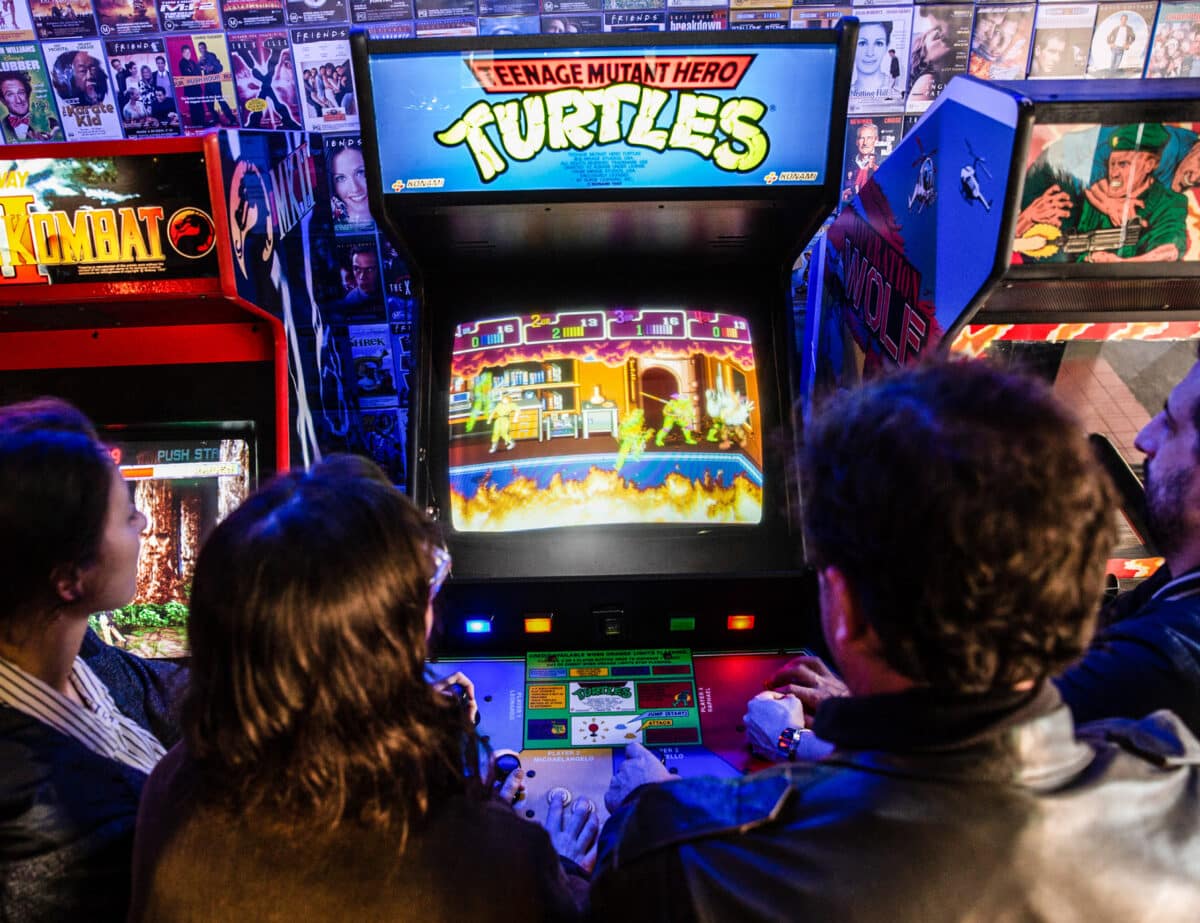 If the combination of classic video and arcade games, craft beer and cocktails sounds like a great idea for your birthday party, this Newtown establishment is where you should be heading.
Whether you're just looking for a retro gaming venue for your special day, or you're a serious gamer and plan on challenging your mates and family members to a game of Mario Kart, this is the place for you.
Speaking of game selection, they've made it a point to be inclusive and have both old-time classics and modern options available.
The decor is nerdy chic (for example, they have 500 ACTUAL VHS cassette cases on their feature wall). On the other hand, the drinks are anything but.
OK you can order a milkshake if you want but you should know that their founder Ben Campbell has a soft spot for local brewers, which means their creations feature prominently on the menu.
Website: Visit their website
Address: 22-24 King St, Newtown NSW 2042, Australia
Email: hey@1989.com.au
Phone: +61 2 9516 5581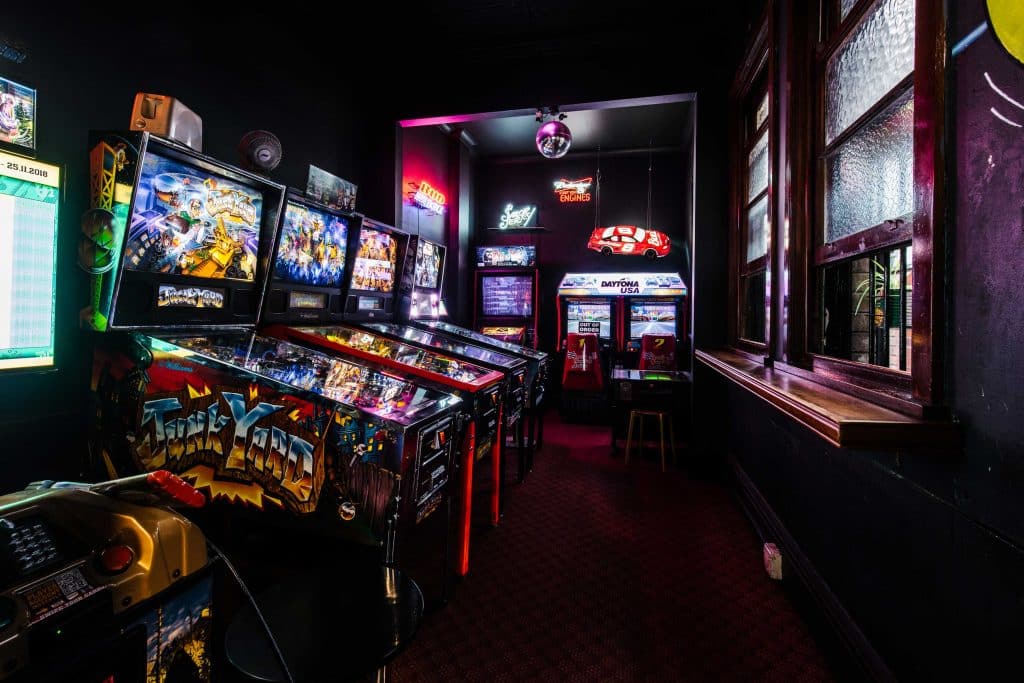 This Marrickville pub dates back to the 1930's, but they've done a marvellous job updating it, refreshing the look and facilities to make it a great place to relax with friends, and have a party with loved ones.
You should know that it's dog-friendly, so if you want to make your four legged friend a part of your birthday, you know where to head.
Wondering about the games? Yep, they have pool and darts plus a games room, with pinball, Big Buck Hunter, and Pacman among others.
You'll have a great time with the games with your friends, especially with some of their local craft beers or shakes and sundaes to keep you all company.
Tip: If you're looking for cocktail suggestions, their Lemon Drop recipe is said to be widely appreciated.
Tip: As for food, you can't go wrong with the steak and chips, the shepherd's pie or with the burgers.
Website: Visit their website
Address: 91 Illawarra Rd, Marrickville NSW 2204, Australia
Email: info@thehenson.com.au
Phone: +61 2 9171 1868
Yep, you have every reason to feel lucky. Lucky & Sons have both old school classics and modern favourites in their games menu.
They might have a pawn shop facade, but behind the facade, there's a treasure of gaming entertainment that you really won't want to miss.
Tip: Their corn ribs, pizzas and cocktail bubble teas would make wonderful additions to your birthday lunch menu.
Website: Visit their website
Contact page: Visit their contact page (enquiry form)
Address: 207/122 Lang Rd, Sydney NSW 2021, Australia
Phone: +61 2 7908 0005
And finally we come to Kingpin in Darling Harbour. A massive games and activities complex on the waterfront.
And when I say 'massive' I really mean it. It's got a venue (the Harbourview Room) that can hold up to 60 guests.
And when I say 'games and activities complex' I mean that literally. From arcade games and Mario Kart to laser tag, from bowling to ping pong, from air hockey to pool - there's a whole range of gaming options for you to choose from here.
And like us, they have birthday party packages for children, teens and adults (if you are having a teenager's birthday party, by the way, here are some gift ideas you can refer to, if you find yourself grasping for gift ideas that your teen will love).
As for your birthday lunch, try their southern fried chicken burger, with wings, waffles and ice cream!
Website: Visit their website
Contact page: Visit their contact page (enquiry form)
Address: Harbourside Shopping Centre, 2-10 Darling Dr, Sydney NSW 2000, Australia
Phone: +61 2 8806 1145
Ready for an awesome gaming birthday in Sydney?
Those are the 10 best places to have one! Which one/ones did you like the best?
Have you chosen where to have your birthday yet?
If you're still worried about COVID, here are some COVIDSafe birthday options that you can look at.
If you're planning a birthday celebration for your spouse, you can choose one of these 10 gaming venues to have it at. Or, you can look further afield at some birthday ideas your spouse will love.
And if you're still looking for even more ideas, you should look into these birthday ideas in Sydney for adults. 
Finally, do you feel there are other Sydney gaming venues that should have made it onto our shortlist? Let us know in a comment below!
Featured image by Gino Crescoli from Pixabay.