Birthday Celebration Ideas That Your Husband Will Love
Make his day special, and remind him how much he means to you!
If there's one day in the year that's very special and on which we all deserve all the celebration and joy there is, it's our birthday.
And if there's another day in the year that has as much meaning, and deserves as much celebration as you had on your birthday, which day do you think that would be?
The person with whom you share your life with – your husband's birthday, right?
So, how do you make your husband's birthday special? What kinds of gifts should you be looking at?
What would be some birthday celebration activities to mark the entire day?
We will discuss all of that in this post, plus a few tips and tricks on how you can pull it off, and five venues in Sydney where you can plan a celebration for your husband's birthday.
Birthday party ideas that your husband will LOVE
Five gifts that he will cherish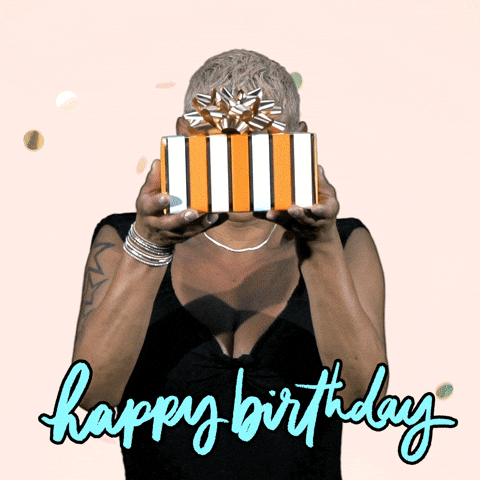 Gif via giphy.
Everybody knows that the gift sets the tone for the entire birthday party. So, what are some gifts that your hubby will cherish, and when I say cherish, I mean…
Treasure and show off to his buddies, not stash away at the back of the cabinet the first chance he gets?
A grooming kit
A kit that helps him look fresh, feel his best, and go about his day like a champ. Yep, this is a gift he will absolutely adore.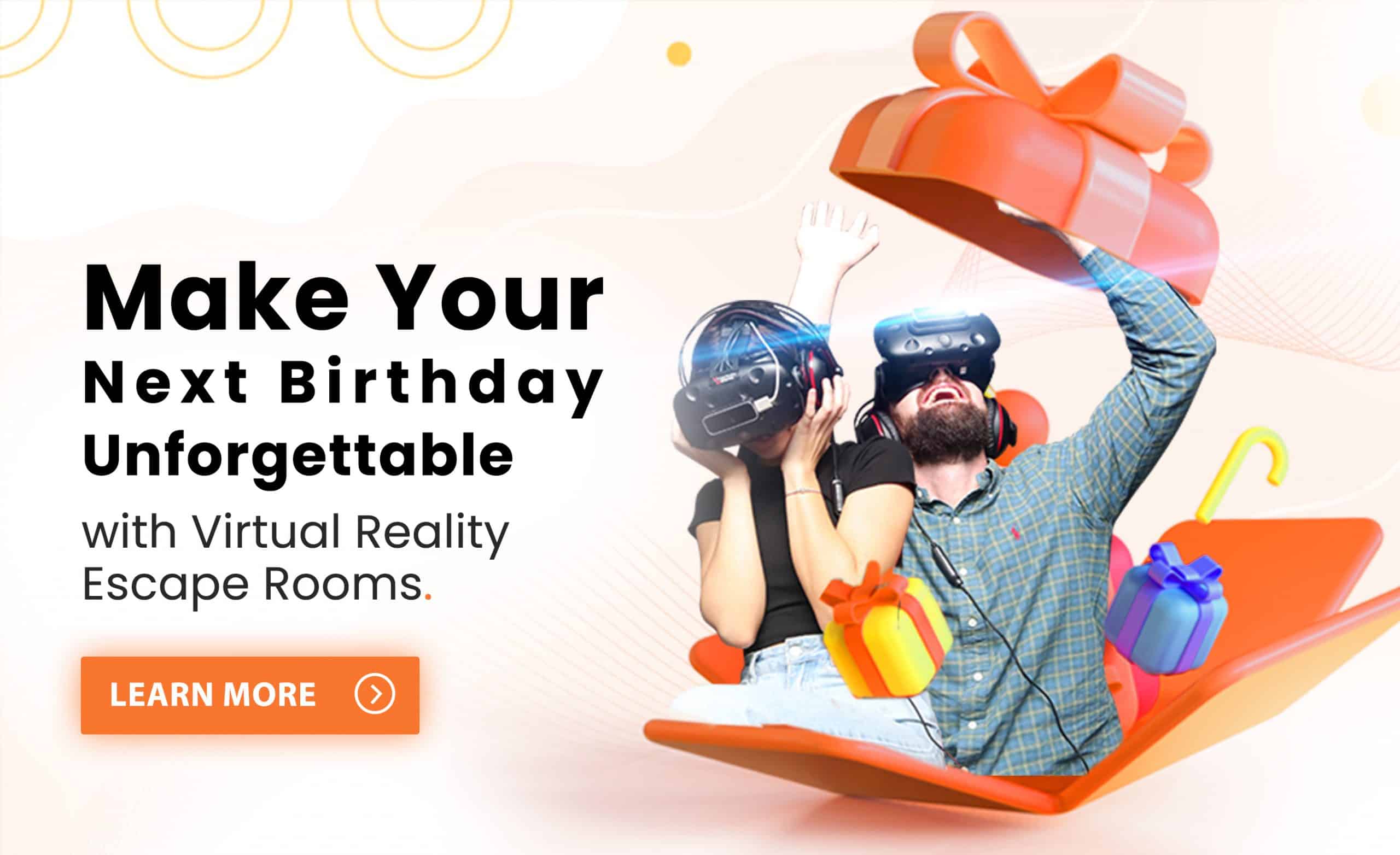 Grab up his grooming essentials, do some research on his fav brands and throw in a few more yourself if you feel, and present him with his brand new grooming kit.
A camping kit
If your beau is the outdoorsy and macho type, this is one gift he'll love. Load up the kit with all the camping essentials, include as many of his favs in it as possible, and give it to him as a customised birthday gift.
The best part?
If you're a Sydneysider, your husband may take it as a hint and take you along on a romantic camping trip in Sydney on his birthday.
Homemade gift coupons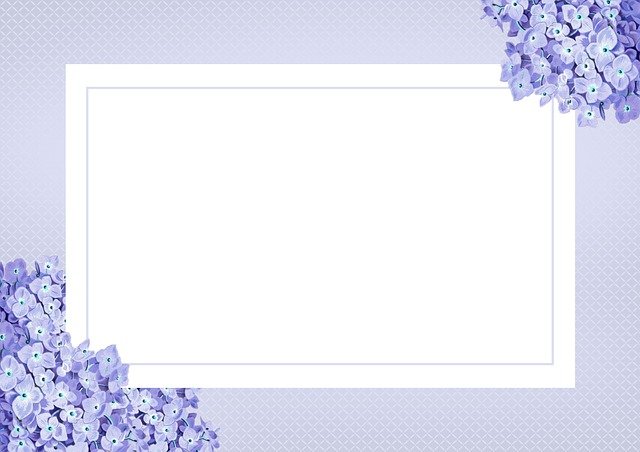 Homemade gift coupons
Gifts don't have to be expensive…or even professionally made to make your hubby feel special. What matters is that it comes from the heart.
And that is where the homemade gift coupons come in.
Coupons that he can exchange for different treats throughout the day…or over the week.
Like you can have a 'romantic massage' coupon, a 'breakfast in bed' coupon…
Or even a 'lazy day' coupon against which you do his share of the chores for a day (now, this might be a common occurrence in some households, in which case a 'lazy day' coupon may not have the magic you're looking for).
Beerspiration gifts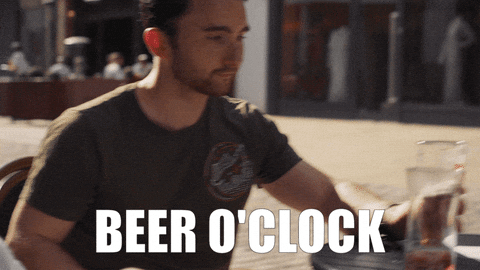 Gif via giphy.
Like I need to tell you guys like anything to do with beer 🙂
Think more expensive options like a beer tap at home, or more affordable (and sillier) ones like a beer helmet or a clock with a 'beer o clock' option.
Special memories blanket
Go through the albums. Talk to his friends and family. Look through your stuff…not the regular ones; the ones that have been stashed for ages in the closet yet neither of you can bear to throw away.
Just sit by yourself, and cast your mind back to the years gone by.
Recollect some special occasions from your guy's life. Try to get some things from those times. Like the jumper he was wearing when he won the hotdog eating contest in college. Or a snapshot of the certificate he got for his acting skills.
And weave those into a special blanket for your special someone.
Five things/events you can organize for the special day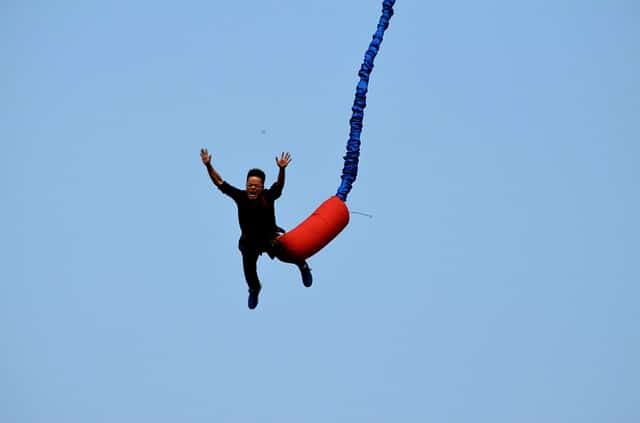 Five things you can organize for the special day
Things he loves to do, but can't get the time for. Or, something he's been planning for a while. Or something completely silly but one that he'll get and love you for.
An adventure with his closest buds
Plan for an entire adventure that he can take part in, with his mates and buds. It could be anything, from a bungee jumping session, to a beer tour, to even a hike through a national park.
Book it in advance, call his mates and make sure they all turn up on the day.
Tip: Make the bookings refundable, just in case there's a hitch and attending becomes impossible.
For wedding anniversaries in Sydney, explore our article.
A romantic getaway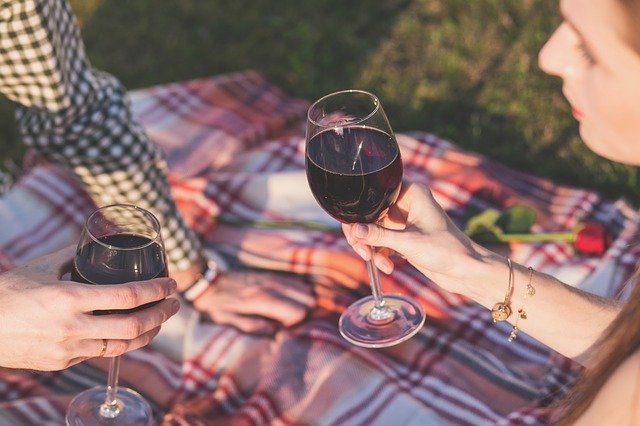 A romantic getaway
The same as the above, except that it's the two of you that are in the adventure.
You can go sightseeing, followed by a romantic dinner and something else out on the town.
Or you can arrange an entire trip, like a helicopter trip to a premier inn for lunch, and back. Daylong stays at a hotel also count.
You could also go camping…help him put his camping kit to good use!
Home cinema
Watching a movie at a theatre can indeed be a birthday celebration, but at an actual theatre there would be loads of other people, cutting into your experience and time and with each other.
That's why I suggest creating a theatre at home – in your bedroom or living room.
With the right kind of planning, you should be able to set it up to be as close to the real thing as possible – with popcorn and fizzy drink stands, surround sound speakers, and a 3D beaming of the cinema.
If you want some relatives and loved ones to join in, make it an outdoors screening.
You know the drill: white sheet for a screen, portable projector…and make sure the popcorn and fizzy drinks are in plentiful supply.
For a truly wild experience, set it up on the roof of your house!
Scavenger hunt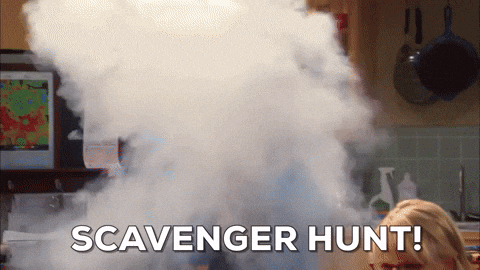 Gif via giphy.
A scavenger hunt makes for a good event at any occasion.
You can limit it to your house and garden, or you can make it go across the city – your choice.
But remember, it's not just about charting a course. You'll have to leave clues at each point, telling him how to proceed. While a citywide hunt can be fun, arranging it would be a much more involved process.
You'll almost certainly need to involve a few friends to coordinate the clues and all.
One way for the hunt to end is to lead him to the place where the two of you met or where he proposed.
You can further customise it to end with a love trail. Sprinkle rose petals to mark the path. Darken the path and place candles for light. And end it somewhere romantic.
Attend a sports event
If your husband is into sports (let's face it, a lot of hubbies are), this will be a real treat, especially after 2 years of pandemic lockdowns.
Talk with his close ones about which sports event he'd really like to attend, and then get tickets. You can make this just the two of you, or you can add in a few of his mates as well.
Needless to say, you will need to start planning this a lot in advance, as getting tickets may not be easy, especially with so many people raring to go see sports in-person after the pandemic lockdowns.
Pro tip: Oh, and ladies, please DO remember that this means he's on the hook for attending your fav show with you on YOUR birthday 🙂
Five places in and around Sydney where you can celebrate your beau's birthday with him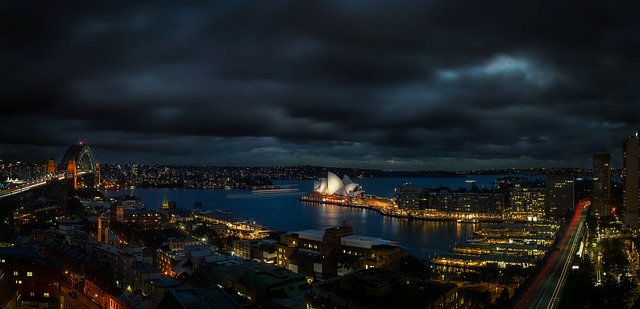 Five places in and around Sydney where you can celebrate your beaus birthday with him
Remember the ideas about organizing an adventure with his mates, or a romantic getaway for just the two of you for your beau's birthday?
Here are a few places in and around Sydney where you can do that.
Bubbletent Australia
Picture this.
You and your husband gazing up at the stars from beside a giant canyon. Sounds like an awesome birthday celeb plan?
Oh yeah, you're wondering what about the tent. Do you have to pitch your own?
At this campsite, you won't have to.
You'll be spending the night together, inside a transparent 'bubble' shaped tent, loaded with all kinds of luxurious amenities.
The campsite is in a farm, somewhere between Lithgow and Mudgee some 200km NW from Sydney.
Website: Go to website
Entermission Sydney
Team up with your beau and his pals, and go on a thrilling adventure in regions unknown.
From a magical sojourn through Alice's Wonderland, to a terrifying search through a desolate ghost town of Chernobyl, and even a heart-pounding military mission to neutralize a terror threat – there are all kinds of VR escape games for you to choose from.
And if you're in the mood for an entire birthday party, complete with cake and snacks, we can make that happen as well…we frequently host birthday parties here at Entermission.
Gift your special ones an Entermission Gift Card to make their birthday fantastic!
Beer tour
Yep, this is another case of beerspiration!
Go on a beer tour across Sydney and New South Wales, meeting with craft beer makers, getting a peek behind the scenes, talking with them about their craft…and of course, grabbing that well-deserved taste of the good stuff!
Yoga session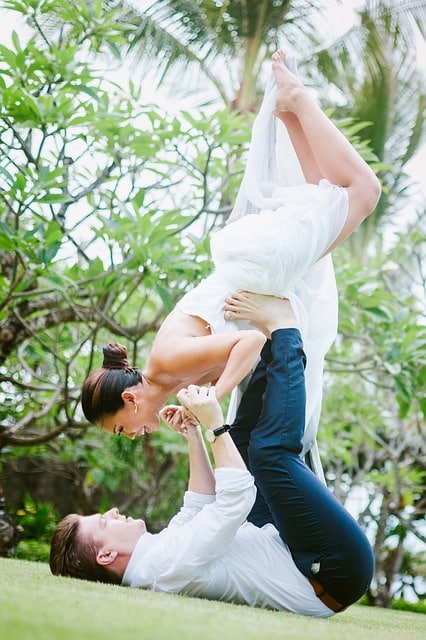 Yoga session
All that work from home has been adding a lot of COVID pounds to our bodies, while the uncertainty during the pandemic has put a lot of us through hell.
In such cases, a yoga session could be just what the doctor ordered for your husband's birthday!
Many yoga studios hire themselves out for birthdays, so go ahead and make a booking!
Attend a workshop
Want to make it a bit of a long term project?
Arrange for the two of you to attend a workshop together.
And when I say 'workshop', I don't mean on bookkeeping…I mean a quirky one, on something he'll really like, like pizza making, or astrology or something.
If he finds it really interesting, he'll want to do more of it with you in future, setting the tone for many a romantic afternoon together!
Start your research here.
An innovation: Make it a birthday weekend?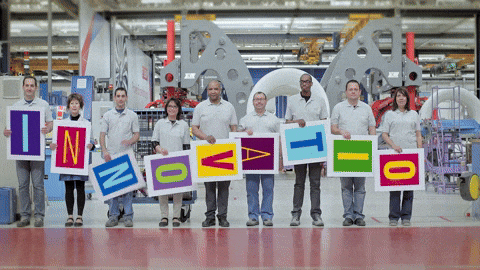 Gif via giphy.
Instead of trying to cram too many things into a single day, think about making it a birthday weekend.
For birthdays that fall between Friday and Sunday, it's easy – the entire weekend from Friday evening till Sunday can be the birthday weekend.
For birthdays that fall between Monday and Thursday, it'll get a little trickier – you need to do the celebs on the following weekend…as a weekend is the best time for a celebration. Let him know you have stuff planned, but do it over the weekend.
You will also have to coordinate with his work, either getting him a weekend holiday, or working the timeline to fit in with his work schedule.
Pro tip: Many blogs suggest a birthday week, an entire week of birthday celebrations. But, in my experience, that's too long and the excitement will fizzle out midway.
Some tips and tricks on planning for that very special day
As you may have guessed, many of these will take some well thought-out planning and careful execution.
Here are some tips and tricks on how you can plan for it all to go swimmingly.
Start early. Begin planning at least a week ahead of the day. I'd even suggest starting a month ahead. Give yourself as much time as needed to draw up a plan and schedule, make necessary purchases and put everything together.
Have a schedule for the day: Odds are, you'll have multiple gifts and activities planned. Needless to say, things will need to move at the right times, else you may miss your bookings or things may not turn out as planned. So, have a schedule and put yourself in charge of following it (on second thoughts, isn't that what happens anyway, on most days?).
Rope in a few trusted neighbours and friends: You can't – and you shouldn't try to – pull it all off on your own. You need to be the one in charge, taking decisions. Rope in a few people to do the legwork. But make sure you trust them enough to not give the game away!
Have backups in place: That ax-throwing place you wanted to go to? It might be fully booked on the special day. A gift you've planned to have delivered? There may well be a last minute hitch. Don't let these spoil the celebrations. Have backups in place.
Organizing a birthday party for your husband
While it can indeed be a lot of work, it will have paid off as you see him having the best birthday he ever had…and you join in the festivities as well.
If you want to make it a surprise, here are some tips and tricks on planning a surprise birthday party. Make your husband's birthday extra special!
So, how did you celebrate your husband's birthday? What events did you set up? Did you enjoy most of the events as a couple, or did his family and mates also take part?
Let us know in a comment below.
And finally, if you found this post useful, bookmark Sydney's best special events blog to easily access future content!
Featured image by Stephanie McCabe on Unsplash.