The BEST Birthday Party Ideas For Kids
Whether you want to host it at home, or hire a birthday party venue, we have you covered!
Looking through the internet, desperate for active kids' birthday party ideas?
Have to organize a birthday party for energetic children, and can't quite figure out a list of party games and activities that children will feel are actually cool?
Want to bust the loop of COVID lockdowns and social media enticing kids to stay glued to their phones all day with an active, engaging birthday party?
Then this is the just the blog post you need!
The best active birthday party ideas for kids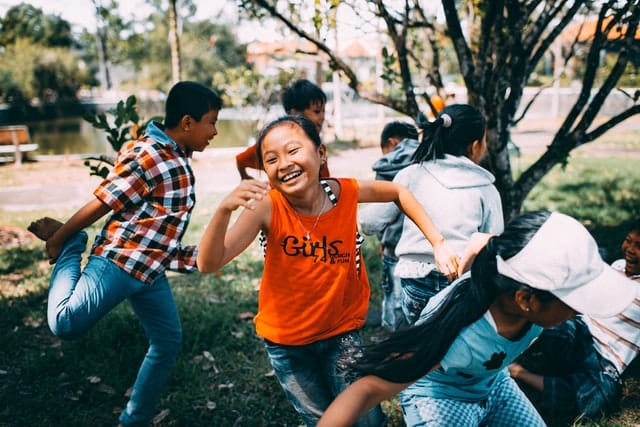 It's relatively easier to organize a birthday party for very young children…in fact it's more of an opportunity for the mums and dads to get together, amirite?
But, the kids get a little older, say once they become 8 or 9 year olds…that's when it becomes a little more challenging to organize birthday parties for them.
That's an age when they're learning about the world around them.
And you want this to be a learning and active experience for them.
We've curated this list of the best active birthday party ideas for kids keeping all this in mind.
These kids party activities and ideas will appeal to even the most energetic children, engage them actively, (kind of) teach them a life skill or two, and…
…convince them of the joys of interacting with people in real life, at a time when social media and COVID lockdowns threaten to lock so many children into the digital world.
Hosting an active birthday party at home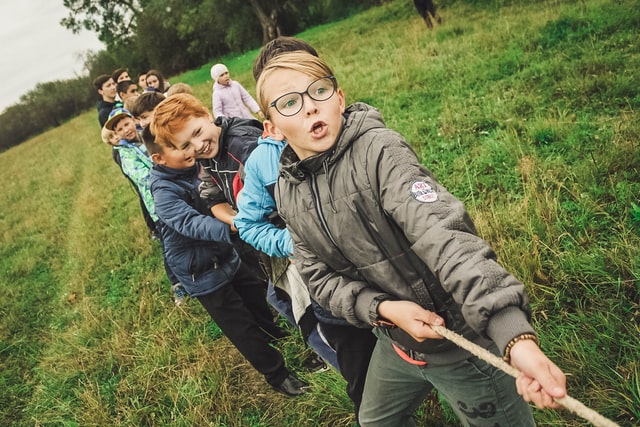 An at-home birthday party doesn't have to be boring. You can plan an active birthday party at home that will appeal to energetic children.
The trick is to include as many games and activities for the children as possible, keeping them constantly engaged.
Here are 5 games for an active children's birthday party.
The basic idea is that someone from the group becomes the captain, while the rest are the crew.
On every turn, the captain has to give a command, like…
Drop anchor - The crew must pick up something (maybe a little heavy) from a starting point, and place it at a finishing point.

Hoist the colours - Assign colours to the crew beforehand. The crew will have to pick up a paper or a cloth with the right colour, and put it at a 'flagpost'.

Abandon ship - The crew must get to a safe place.

You can make up other kinds of commands.
Here's the thing: The captain can either say "Captain says…", followed by the command, or just the command.
If the captain says "Captain says", the command is to be followed. If the captain doesn't say "Captain says", the command is to be ignored.
I think you have guessed by now that this is a version of the more popular Simon Says game.
What makes this game a great fit for a kids' party is that it builds into participants the skill of coordination - they need to keep focus on what exactly the captain says, and then react to that as fast as possible.
Here's the deal.
Rather than just design an obstacle course, match it to superhero skills to make it a lot more fun.
For example,
Hide an object inside a box. The player can put one or both hands inside the box and feel the object, but not see it. Can they guess what the object is?

The superpower is XRay Vision.

Tunnels to crawl through, pool noodles to carry from one end of the pool to another, and cones to run around.

Buckets of sand (keep 'em small for the kiddies!) to carry.

The superpower is…(I'll let you guess what the superpower is)
To make it a tad more fun, after a player completes the course, you can ask them to relate the superpowers in the order of the course, and name a superhero that has those powers.
The relentless nature of one challenge after another across the obstacle course will appeal to energetic kids.
Plus, having to relate the superpowers and associated superheroes in the order of the obstacle course boosts memory and mental application.
Help the hen recover her real eggs!
Mark off a space as the 'chicken's nest'.
Put a basket in the nest. The basket should have a number of (say) orange coloured balls (fake eggs).
Divide the kids up into teams of two.
Each team is placed at a starting point, and given some white balls…which are the 'real eggs'.
Here's how the game works.
The objective is for each team to replace the fake eggs in the hen's basket with real eggs. However, they can't just run carrying all their fake eggs at once.

Player 1 runs to the nest carrying a real egg. They keep the real egg in the basket, take a fake egg, and run back to the starting point.

Then player 2 runs to the nest carrying a real egg, and does the same.

This goes on, till teams have no real eggs left.

The team with the most fake eggs wins (as they have helped the hen recover the most real eggs).
As you can guess, this is a kind of relay race, only with a backstory and theme added to make it a fun birthday party game for children .
This game can help children learn the value of team spirit, and how it is important for team members to support one another.
Don't let the bomb go off
The basic idea behind the game is very simple - the 'bomb' is a beach ball that must be kept bouncing in the air.
Ask players to stand in a circle, and hold hands.
Throw up a beach ball in the air, and call a player's name.
That player must break the circle, hit the ball and call another player's name and that player has to break the circle and hit the ball…you get the drift, right?
Here's the thing: the ball can't fall to the ground. If it does, the 'bomb' explodes and the player who was supposed to hit it (saving it from falling to the ground) will have to face a punishment that can range from getting a cake on their face to dancing to an embarrassing song, and so on.
Why did we add this to our list of active children's party games? Because it will keep them on their toes, while teaching them the value of being alert.
Draw (or write the names of) various animals on pieces of paper.
Tape one of those papers to each player's back, making sure none of them knows what animal they are.
Next, have them walk around, asking one another questions about the animal they are supposed to be.
After some time (say 5 minutes), line them all up and ask them to say what animal they are.
If you want to make it a little competitive, make the ones that get it right proceed to another round.
This is a great children's birthday game as it will…
Get them talking with one another.

Boost their memory, as they'll need to remember the questions they asked and the answers they got.

Improve their logical aptitude as they figure out what animal they are.
The thing about hosting an active children's birthday party at home
Here's the deal.
You gotta have a lot of party games and activities on your list. And you have to keep them coming.
It can be well-known children's games, with just a little variation to get the little ones engaged.
Hosting an active birthday party at a venue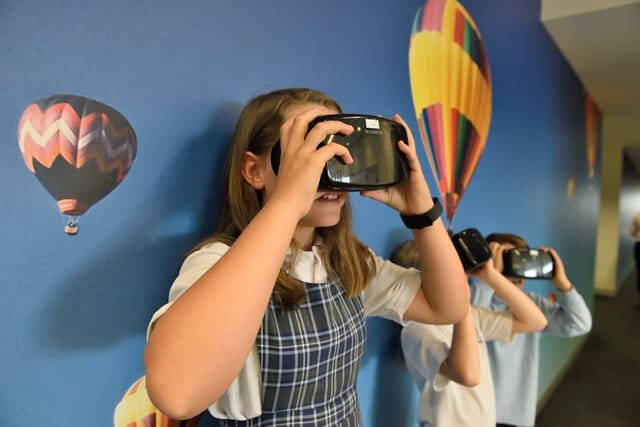 If you host the party at home, there'll be a lot of opportunities for you to join in the fun, and get involved in the merriment.
If you'd rather take a step back, you can hire a venue for the party.
Here are 5 venues for an active children's birthday party in Sydney.
You don't need me to tell you that laser tag is a great birthday game idea. Plenty of opportunities to burn all that young energy, while taking part in themed adventures.
And a great opportunity to learn skills like communication and values like team spirit.
LaserWarriors is Sydney has a few packages you might want to check out for the special day.
OK, technically they aren't a venue…they're mobile, which means they'll bring the action to your place.
But it still takes most of the responsibilities for organizing the birthday party off of your hands.
As they mention on their website,
When kids play laser tag, they utilise a number of skills that they probably never realised they had. Our laser tag parties are always challenging and entertaining, while being totally safe and social.
Email: bookings@laserwarriors.com.au
Ph. no.: 1300 - LAZERTAG/1300 - 529 378
Social: Instagram
Website: https://www.laserwarriors.com.au/
All those birthday party games that we just talked about?
You can expect more such games, with goofy and quirky themes and storylines - themes and storylines that children will LOVE - at a Go Go Healthy Kids birthday party.
From Multisports to the Dodgeball Challenge to Minute To Win It…and many more such options, for a variety of ages.
A perfect opportunity for the children to run around and interact with one another.
As they mention on their website,
We will design the perfect party that will entertain (and exhaust) your children! All parents have to do is sit back, relax and let us entertain them!
Email: info@gogohealthykids.com.au
Ph. no.: 0468 948 509
Social: Facebook
Website: https://gogohealthykids.com.au/
Entermission Sydney (yep, that's us!)
OK.
Here's the deal.
If you're looking for a high octane birthday adventure for your kids right in the heart of Sydney, this is what you're looking for.
An opportunity for the kids to team up for VR escape game missions ranging from a magical journey in Wonderland (a re-imagining of Alice in Wonderland) to a military themed quest to a sci-fi game set in a space station…and on and on.
On top of all that, we can arrange the entire birthday party for your children including the VR games, an arcade for even more games, the birthday cake, snacks, and PLENTY of photo opportunities for social media.
Finally, VR escape games are known to be more than just games, as in they can promote a number of important life skills and values in children, like
Teamwork

Team spirit

Communication

Quick thinking, and so on
Address: Level 1, 484 Kent Street Sydney NSW 2000
Email: sydney@enterthemission.com
Ph. no.: (02) 9267 3873
Social: Instagram
Website: https://enterthemission.com/sydney/
If your kids are especially taken with Australia Ninja Warrior, you could make the show come alive on their birthday!
Ninja 101 is a great venue to have an action-packed birthday party for the kids.
As they mention on their website,
Ninja 101 delivers on fun, fitness,  excitement and it is the perfect venue to host your next birthday whatever the age!
Address: 32 Stoddart Road Prospect NSW 2148
Email: ninja101fi@gmail.com
Ph. no.: 02 9688 5632
Social: Instagram
Website: https://www.ninja-101.com/
No escape games, no ninja action.
Just mini skating lessons and then letting the little ones try their skills by themselves in a rink. Plus of course, food and beverages (Cmon, without those it would hardly be a party!).
As they mention on their website,
At Canterbury Olympic Ice Rink, we proudly boast that we have great ice, the most successful Skate School and the best coaches around.
Address: Phillips Avenue, Canterbury 2193 NSW
Email: admin@canterburyolympicicerink.org.au
Ph. no.: (02) 9789 4044
Social: Instagram
Active birthday party ideas for kids - a final word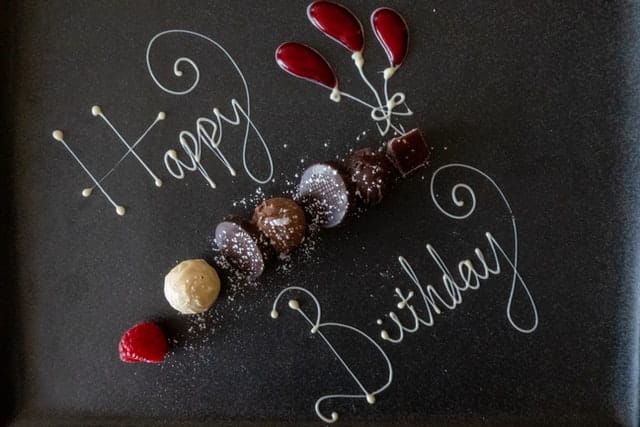 Ready to host that birthday party for your children?
Did you find this post useful in planning?
Are you planning to host the party at home, or are you planning to hire a venue?
With some careful planning, you can keep the birthday party budget-friendly.
Do let us know in a comment below how it goes, AND
Entermission VR Escape Rooms wishes your child/children a very happy birthday!