22 BEST Birthday Gift Ideas For Teenagers In 2022
Gift ideas ranging from traditional wristwatches to smartphones to book subscriptions. Surprised?
Nailing down a birthday gift that a Gen Z-er will actually like.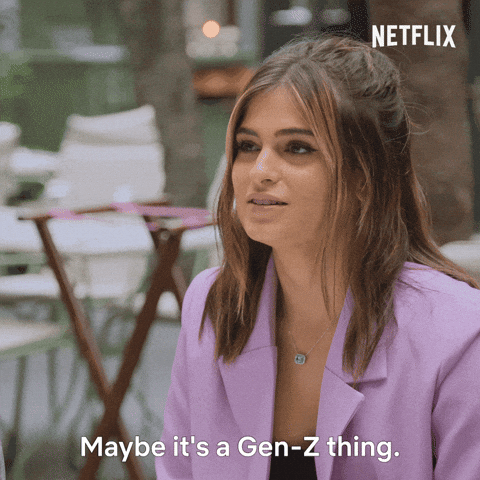 Gif via giphy.
Daunting. I know.
After all, we've all seen how rapidly and unexpectedly what's considered to be #cool changes. Trends come and go in the blink of an eye…and let's not pretend that there's any rhyme or reason behind most of them.
But while you feel mystified and overwhelmed, rest assured that teenagers aren't. They have the lowdown on the latest trends in pop culture, tech, music, fashion…basically almost every niche that you might look to, for gift ideas.
And they won't be held back from the only-too-obvious eye roll if the gift isn't in keeping with what's considered #trendy on TikTok.
Gif via giphy.
Now, we at Entermission Sydney regularly host birthday parties for young children and teenagers. And actively interact and engage with our young guests during these parties.
Based on what we've heard, we're listing out for you, the 22 BEST birthday gifts for teenagers in 2022.
From ways to explore newfound passions to practical stuff that makes their lives convenient…there are all kinds of gifts high schoolers covet, and will cherish.
Well-known gift ideas like gift cards and phones do make an appearance on the list, but so do a number of other ideas, many of which might well surprise you!
Discover our gift cards and surprise your loved ones with a special game!
The 22 birthday gifts that teenagers will actually like!
Watches – no, it's not what you think!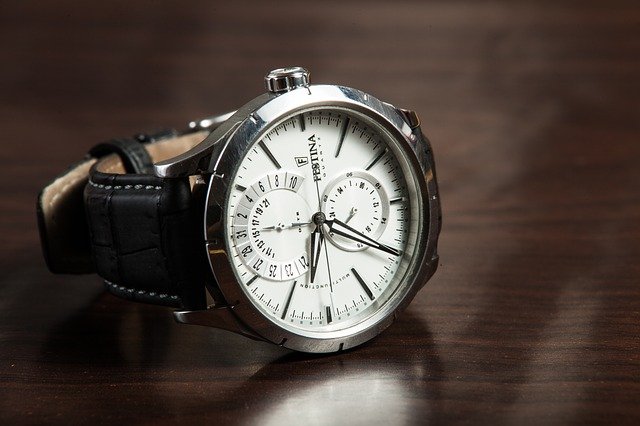 Image by SplitShire from Pixabay.
I'm talking about what you (or your dad) think of when you hear the term 'watch'. Maybe you used to call them a 'wrist watch'.
Devices with either an hours' hand and a minutes' hand…or, at most a digital reading…bound to your wrist with a metal or a leather strap, and with one singular purpose – to tell you the time.
They're making a comeback of sorts, not as a time-teller but as a retro fashion statement.
And very much in demand among a lot of teens!
Explore our article to host fun teenage birthday party places in Sydney.
Watches – this time, it IS what you think (Smart watches)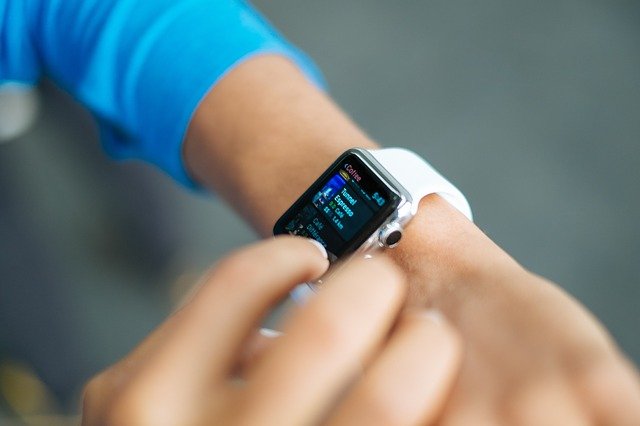 Image by fancycrave1 from Pixabay.
Yep, this time I AM talking about the tech marvels built by the likes of Apple and Samsung that do everything from help you keep track of your to-do list to maintain a healthy lifestyle. And yes, tell the time.
Maybe one day in the near future they'll also help you make phone calls.
Future predictions aside, if your teen doesn't have one of these, trust me…they ARE eagerly waiting for the day they do have one of these.
Making it an awesome birthday gift option for teens.
A film/polaroid camera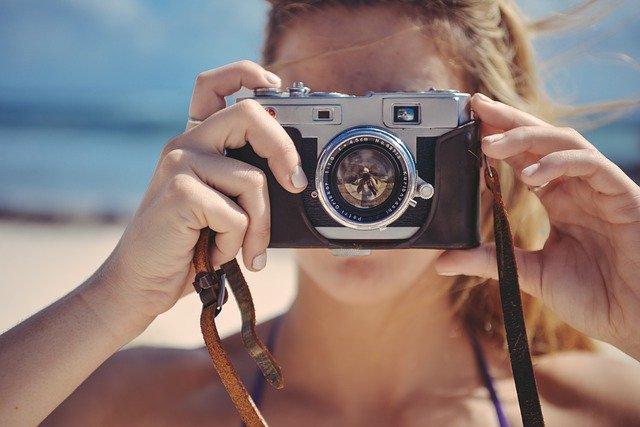 Image by stokpic from Pixabay.
You're probably wondering, What the heck? Why go for a camera when there's smartphones?
Smartphones do take both photos and videos, but for a lot of folks, a film/polaroid camera has an appeal of its own. Just like some teens will cherish getting a traditional wristwatch as a gift.
You can go for an instant camera, that prints out pictures instantly so they can be hung on bedroom walls. You can also check out disposable cameras, that require snaps to be developed, but offer high quality.
Instagram-obsessed millennials should find this a particularly thoughtful gift for their birthday.
Tarot cards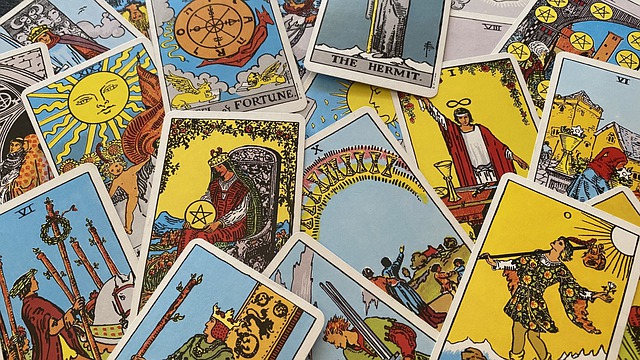 Image by Keith Gonzalez from Pixabay.
You may or may not believe in the tarot…and maybe even your teens don't.
But a tarot deck still makes for heaps of fun for a bunch of high schoolers on a lazy afternoon or at parties.
100 movies scratch-off poster
If you're looking to get your teen interested in film classics, like The Shining, Gladiator, and even The Lion King, this is a birthday gift you can't beat!
Watch one of the listed movies, and then scratch it off the poster to reveal an awesome piece of film art related to the movie.
From all-time greats to cult favorites to more modern releases…there's something from all genres on the poster!
Bubble tea (a.k.a. "Boba" tea) kit
An especially good gift for the teens who fancy their beverage making skills.
A one-stop shop for them to put their tea-concocting skills to the test. And "boba" tea is really the next iced coffee, so this is the right choice for kids in 2022.
And these kits usually contain everything that's needed to make bubble/boba tea, from recipes, straws and a tumbler to leaf tea, tea base and uncooked boba.
Above the tea-making, this is a great way of inspiring teens to roll up their sleeves and DIY, rather than spend their money at shops, and depend on readymade everything!
Tripod ring light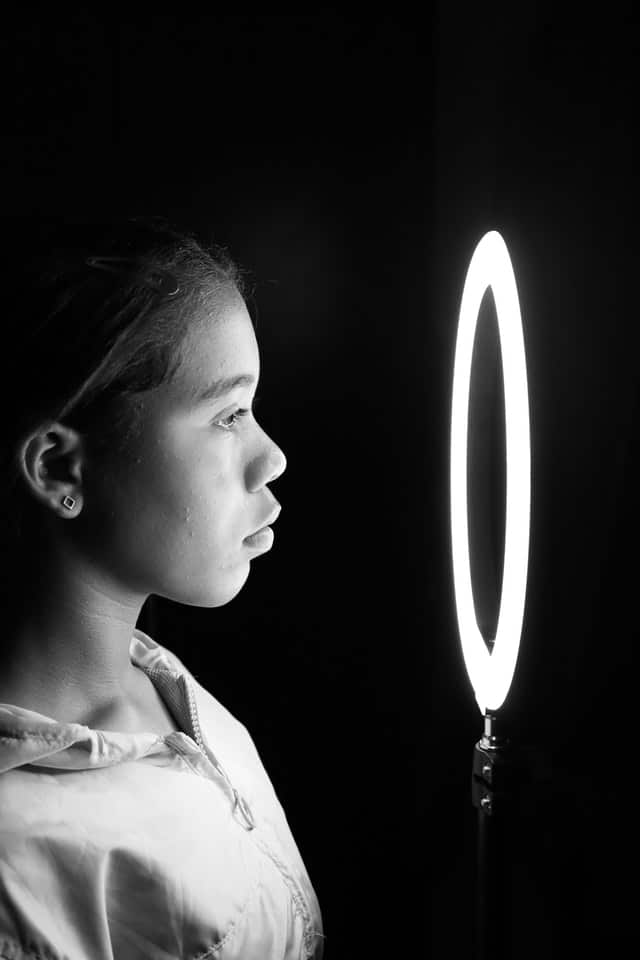 Image by Ethan De Long on Unsplash.
If you've watched any influencers on social media ever, you know what I'm talking about.
Circular shaped lights, supported on a tripod that can be easily carried around and set up anywhere. Light up the surroundings and make photos and videos come to light!
Good for virtual (online) classes…GREAT for a selfie sesh or a TikTok clip.
If you go for this, make sure you look for one with LED-quality brightness, and adjustable color temperature.
It's 2022. Ten to one your teen has some aspiration to become a social media content creator. This is a great way to jumpstart their influencer career!
Basic beauty/makeup products
With the ring light for social media sorted, it's time to look into looking fresh and smart for the camera.
A basic makeup kit should do the trick, helping them look prim and proper for their shoot!
Even if they're not into creating content for social media, many teenagers (especially girls) would covet beauty products, to keep up with the latest trends.
A 'blue light wand'
This is something you may not have heard of…but it's a gift highschool students will thank you for.
A blue light wand is a skincare tool that uses blue light along with warmth and vibrations to kill acne-causing bacteria, and lessen skin discolouration and breakouts.
Something that can be a lifesaver on some days at that age.
A mini fridge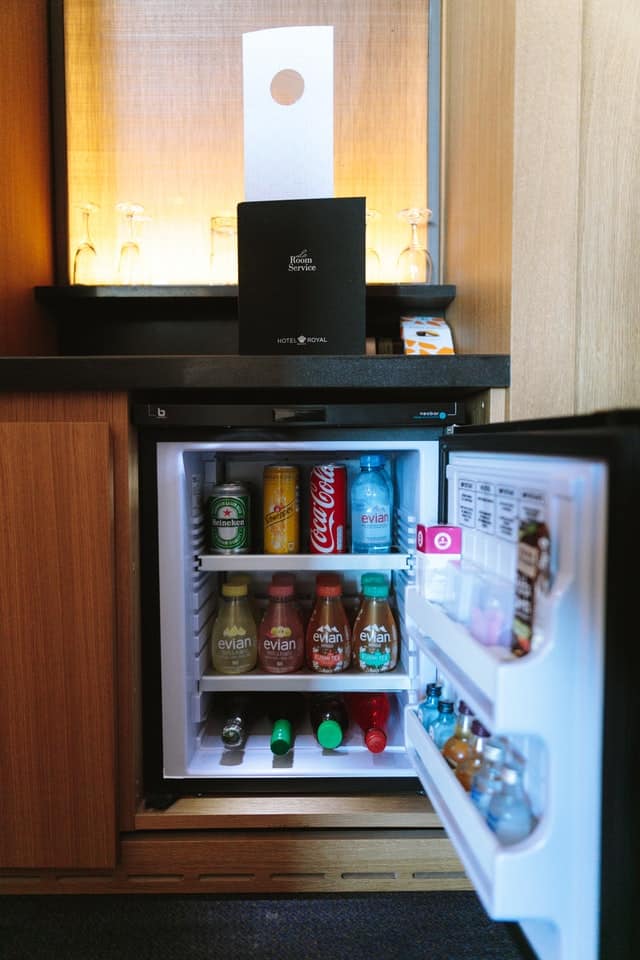 Image by Humphrey Muleba on Unsplash.
It might sound surprising that a high schooler would want or be impressed with a mini fridge on their birthday, but when you think about it…
A mini fridge is the perfect place for them to stash everything from their ginger beer and soda to ice rollers, face masks, and creams – anything that works best when kept cold.
Portable inflatable lounger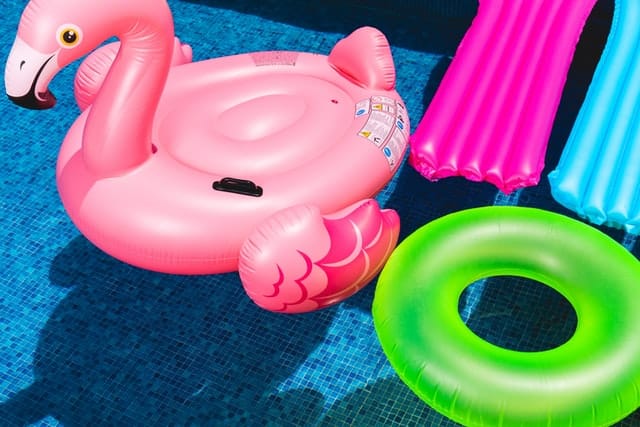 Image by Toni Cuenca on Unsplash.
An invaluable item for the outdoors!
Ready to use within minutes, and great for floating across pools and lakes, or lounging at parks and campsites.
Smartphones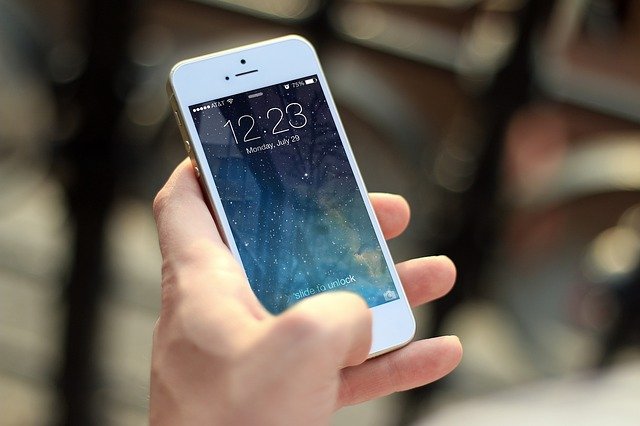 Image by Jan Vašek from Pixabay
There was a time when an acceptable parental answer to "can I have a new smartphone for my birthday" would have been "No", and a sermon on the joys of interacting with others in real life.
But those were different times. To start with, that was a time teenagers would actually feel the need to make you aware they wanted a smartphone.
Whereas now you know for a fact they want a smartphone. It isn't something that needs to be said.
And so, you may as well not enter a discussion you stand zero chance of winning and look for deals being offered on the in-demand devices by phone companies, supermarkets and ecommerce websites.
Portable chargers (a.k.a. power banks)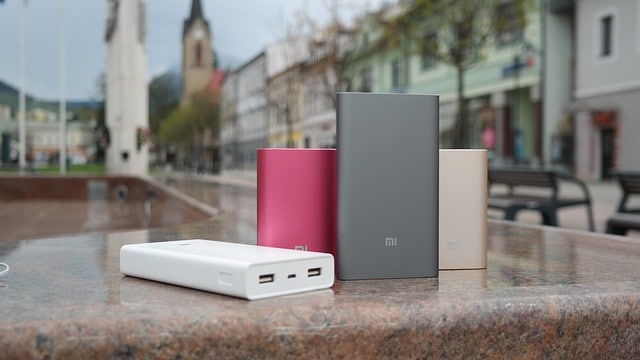 Image by Juraj Vasek from Pixabay.
Where there are phones, there is a need to charge. And having to find a charger cable and a wall socket to plug it into.
And what if they're outdoors when the phone needs a fresh charge? You know how they regard phones as inseparable.
That's what makes this a great complement to a smartphone, and a guaranteed win as a birthday gift!
Portable (bluetooth) speakers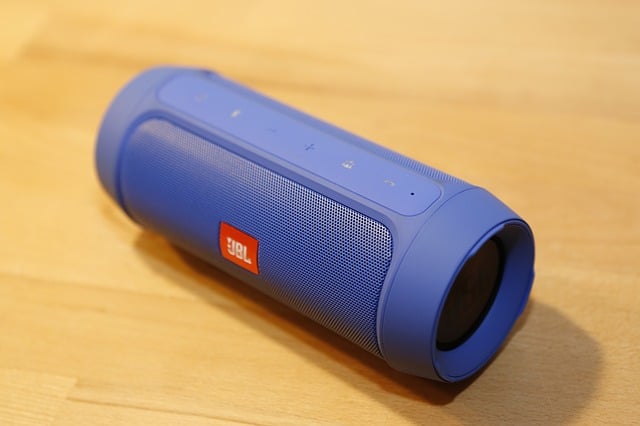 Image by Andreas Fink from Pixabay.
While we're on the topic of portability, here's another gift high schoolers will appreciate: portable speakers, that makes it easier to listen to their fav music even if they're in the basement, or taking a shower.
A great help at parties and after-school hangouts.
Things to look for in a speaker: playtime per charge (how long it can play on a full charge) and durability (you can guess, teens aren't known for being super careful at parties and hangouts).
'Surround sound' gaming headset
Any gamer (and most high schoolers are gamers) will tell you a-grade sound effects and being able to talk with other players are what make games immersive and fun.
That's why they will be thankful for a gaming headset on their birthday.
Books and/or book subscriptions
I know.
In these times of teens (and everybody else too) staying buried in their phones, and apps competing to occupy more and more of our time, a book doesn't sound like a 2022 birthday gift for teenagers.
However, we both know how pernicious the instant gratification offered by social media (especially short form video) apps, and how it can affect our attention span and focus.
That is what makes books such a great gift idea for teens. Encourage them to go for activities that need focus and thinking.
And, there are all kinds of books available nowadays…ones that engage readers effectively, while encouraging critical thinking.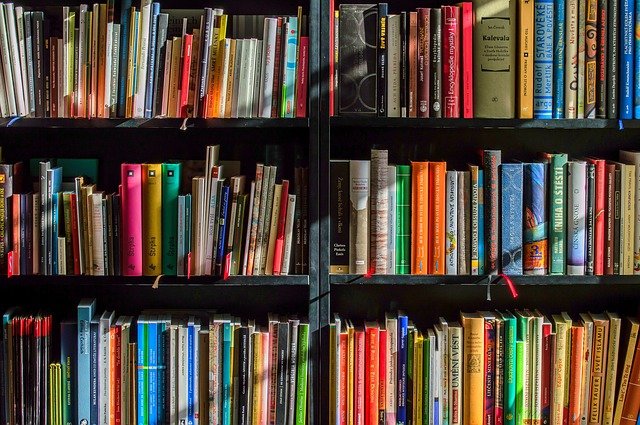 Image by Lubos Houska from Pixabay.
There's one quirky book called The Unofficial Harry Potter Cookbook that will bring the magic of the films (kudos if they've read the HP books and identify with those) to life, and encourage the reader to actually whip up some of the dishes mentioned…and maybe also inspire them to innovate some more dishes of their own.
On the other hand, if you want your teen to choose their books for themselves, get them a book subscription (or a book of the month subscription).
That will allow them to sift through past and new releases, and choose which ones to read and enjoy.
Personalized drinking tumblers
One of those trends that are not meant to be understood by non-high schoolers: carrying along a name-bearing, customized drinking tumbler to class or to the gym.
It's something they swear by, making it a gift idea you can adopt!
Sneakers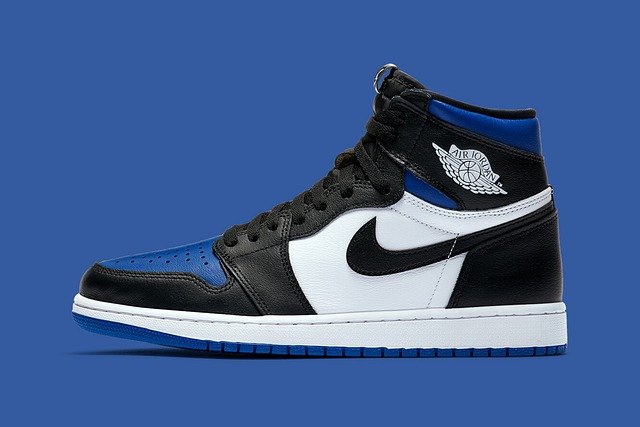 Image by Joseph Mucira from Pixabay.
No serious teenage wardrobe is complete without a pair of awesome sneakers. They can also give the teen some extra lift (as in height) if they want it.
As far as brands are concerned, we hear Nike's a safe bet!
Apple device charging hub
These typically come packed with 3-in-1 charging capacity, which means you can give a power boost to your iPhone, Airpods and Apple Watch from the same hub, simultaneously.
So, not only can your teen keep their 3 fav Apple devices fully charged…they can keep them close together with this one-stop charging hub. All they need to do is weave their chargers through it.
Cool, convenience and organization all rolled into one!
Plants and gardening tools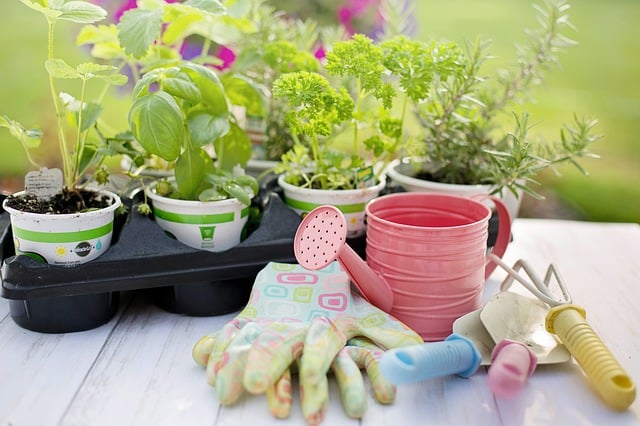 Image by Jill Wellington from Pixabay.
Many teenagers of today are deeply concerned about environmental issues. And you can encourage, and engage with, this side of your teenagers by gifting them with plants and gardening tools for their birthday.
While a few extra garden plants won't be a gamechanger for the environment, it's a start to living a sustainable life.
Gifts that 'give back'
Gifts that 'give back' fall into this general trend of teens choosing to go down the 'charitable and sustainable' path. And so, any gift item that's made with ethical considerations built in (for example, charitable donations, or employment opportunities) is a gift many teens love.
A VR escape room gift card
Want to gift your teens an experience, rather than an object, for their birthday?
An experience that they can share with their friends…and with you (family).
An experience they'll never forget.
An experience that'll incorporate valuable life skills like teamwork, communication, and quick thinking into the birthday party?
Then you should look into getting them a VR escape room gift card like the ones offered by us here at Entermission Sydney.
They can use it to throw a birthday party with us!
What you can expect from an Entermission Sydney birthday party
Here's what Sydney's most exciting birthday party venue offers:
A VR escape room adventure, complete with hand tracking real life special effects.
Virtual reality arcade games with headsets and Nintendo switches.
Birthday cake cutting and snacks served to each participant.
Group photos taken with a professional SLR camera.
Over 2 hours of completely unique birthday celebrations in Sydney! A birthday party that sees every single participant actively take part.
Choosing a gift that your teen will cherish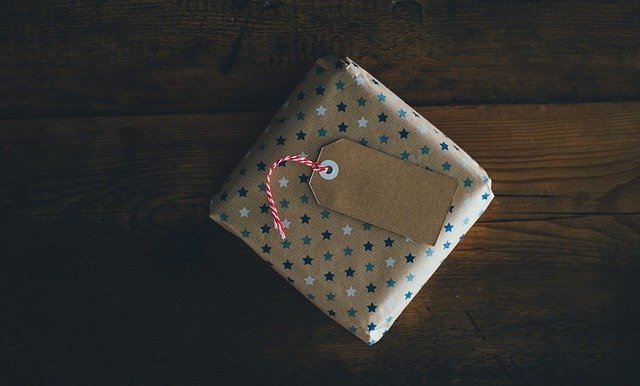 Image by Pexels from Pixabay.
Trends are always changing…especially among teenagers and millennials. Choosing a gift they'll cherish may seem tough.
And none of us would like to face THAT question – "Did you keep the receipt?" – after the customary thank you…or find out that your gift has been regifted to someone else for their birthday, and then regifted again, and so on.
Our list of gift ideas should hopefully help you find an awesome gift that your teen will cherish. A lot of course depends on the individual teenager and their preferences.
If you're looking to host the party at home, here are some birthday game options to include in the festivities.
If you want to host an active birthday party, don't worry…we have you covered!
Which of our gift ideas did you choose for your teen's birthday? Let us know in a comment below!
Featured image by Maggie Morrill from Pixabay.