Top 9 Team Event Ideas in Sydney
Team-building activities are a perfect way to get your team together and bond. You also get to know your employees. These events directly affect employee motivation, making interpersonal relationships more substantial. 
Depending on what your team likes, you may choose an activity. Sydney has everything from scavenger hunts to escape rooms and gaming arcades! In this article, I shall help you find the perfect event to build teamwork and boost morale! 
So explore ahead and start planning to make some memories with your team! 
Here are some team event ideas in Sydney. 
1. Sports Tournament
You can host a sports tournament as a corporate team-building event if your team is athletic. Some facilities and venues accommodate large groups, so finding the perfect place should be easy. 
A sports tournament is an active team event that shall help boost employee motivation and morale. Sydney Olympic Park hosts several sports events and non-sport events too. They offer fun and customisable events and activities fitting your budget and fulfilling your motive! 
Based on your team, you may choose to have a multi-event consisting of cycling, relay, and swimming, like the Olympics. Or you may host a game of only a sport—for example - golf, cricket or tennis matches. 
If you are looking for a booze-free team-building activity, then you are in the correct space!
2. Game Night
Games are the quickest way to build interpersonal relationships. Everybody gets competitive, and when the event is handled in a fun way, it gets even better! 
Depending on your team, you may choose a bowling alley board game or a trivia night. 
You can head to The Rook, a board game cafe with various board games to choose from, served with food and drinks. For a bowling alley, you may head to Strike Bowling Bar, which is more than just a bowling alley. 
Head here for more gaming venues.
3. Wine and Food Tour
If your team is a wine and food enthusiast, then a wine and food tour in the countryside is the best option for a team-building activity. There a lot of companies that take you out on tours and host special team-building activities as well. 
Visit some of the best wineries in the city or you may visit the breweries in the countryside to taste the local flavour, paired with delicious food! 
This is a great way to bond with your team and increase their personal relationships! Your employees shall be motivated and rejuvenated for the next few months! 
4. Escape Game Room
Whether you are looking for team-building activities, corporate events, or just a fun night out with your team, Entermission has got you covered! You shall have the perfect event with us from various escape themes to choose from! 
Our escape rooms are perfect for all sizes. Our game rooms include virtual reality, so the fun is double! Our escape rooms are perfect for all sizes. We also take other event bookings that are customisable as per your requirements. 
Escape rooms make great team-building events, and hence, for your next event, get your team to our escape rooms! 
5. Team Picnic or Potluck
For a fun group activity in Sydney, you may take them out for a picnic in Sydney. Almost all the parks in Sydney are suitable for picnicking. You may also ask them to get their family, which will help in a higher team bonding session! Almost all the parks in Sydney are suitable for picnicking. 
Picnicking is also a great way to relax and enjoy the scenery while sipping a drink and breathing in fresh air! You may also play games or fix events from time to time to keep your team members occupied. 
If your team wants, you can even try out a potluck where each gets to get their favourite food!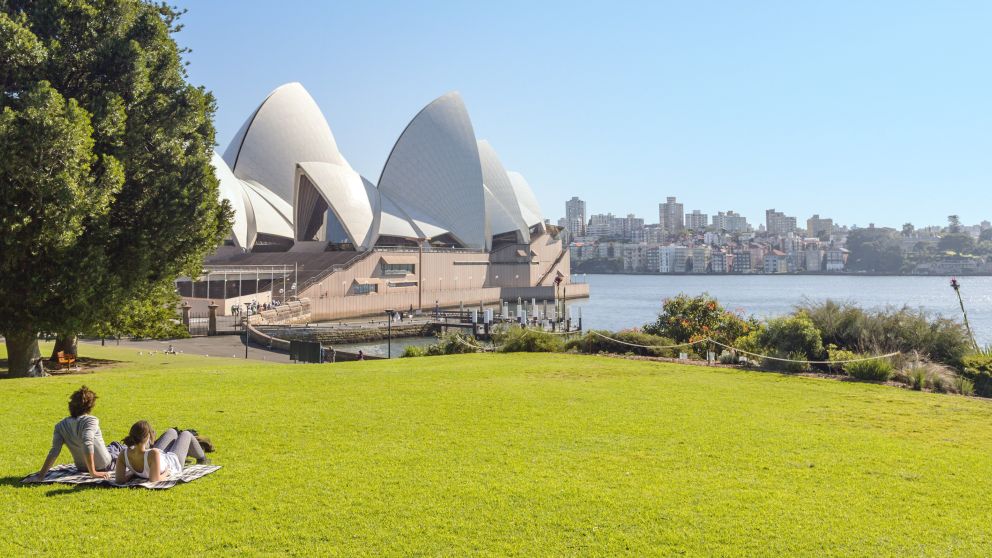 6. Hiking!
Hiking is a popular way to increase team bonding. You may take the weekend to hike to nearby places in Sydney, camp in a location for the night, and descend with the sunrise. 
Certain companies also provide customisable team building and bonding exercises according to your requirement. Or you may walk alone with your team, as there are plenty of hiking trails in and around Sydney.  
Depending on your team's strength, you may choose the required difficulty level hike. This shall help suit everyone's needs! 
Head here if you are looking for unique places in Sydney. 
7. Adventure Sports
If your team is adventurous, take them out for adventure sports! Depending on your team, you may hike to the location or simply get to the adventure zone. 
Sydney is renowned for its variety of adventure sports, including paddle boarding, surfing, kayaking, abseiling, rock climbing, mountain biking, skydiving, and many more! All the activities may not be possible, but you may choose one that all of your teammates can do. 
Adventure sports help rejuvenate and re-energize your mind, body, and soul, making it the best team-building event idea in Sydney!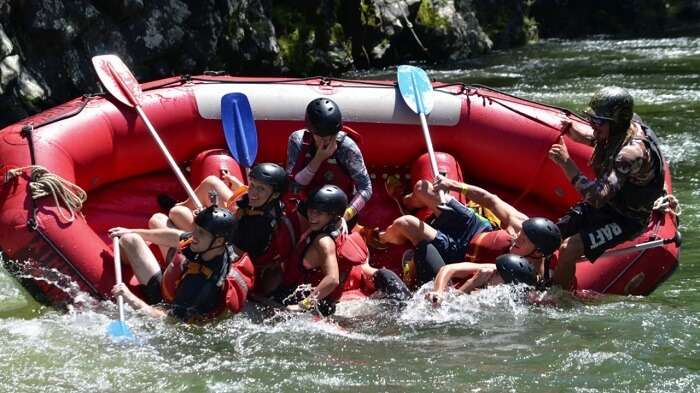 8. Paint & Sip
For teammates who love art or love to paint, then this should be their haven. You may take your team to a paint and sip class, where the organising committee shall manage your event. 
Paint and sip also are a great way to spend some creative time together while you sip onto wine and paint. There are many such organisers in Sydney, and you may choose one close to your location. 
Art bar, The Painted Vine, and Painting With a Twist are a few paint and sip bars in Sydney.
9. Cocktail-making Class!
If you are looking for a fun and quirky team-building event in Sydney, look no more! Take your team to a cocktail-making workshop to learn how to make delicious cocktails supervised by their experienced mixologists. 
You may end the night by heading to a dance bar to enjoy the nightlife before returning to your daily routine! Head here to explore cocktail-making workshops and team-building events.