Team Building Activities For Upto 72 People
When you've got a large team, it's hard to motivate everyone in it to give their best. That's what team building activities are for! If you want your team to be capable, united and driven, then you must focus on strategies to help them learn these values. Team-building activities happen to be one of the most effective ways to do so.
The secret to a successful team building activity is to rope your team in with fun and impart the lessons without them noticing. The best activities not only teach your team important lessons, they help boost morale, foster trust, improve communication, and show appreciation for your team's hard work. 
All of this, of course, leads to improvement in the most important aspect of any team - productivity.
And we're here to help you with this! In this post, we will take you through the organization of team building activities for large groups of up to 72 people. From the questions to ask yourself before you start planning, to the things to keep in mind during the activity - we've got it all right here.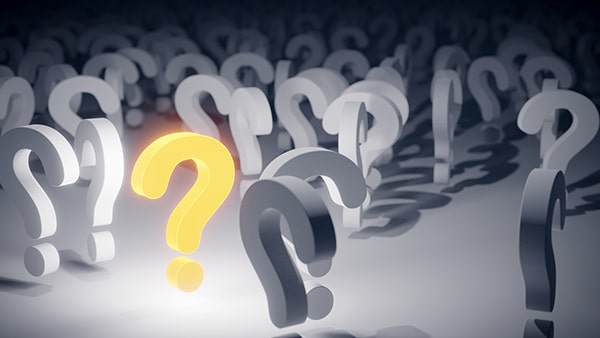 What to ask yourself during planning
There are some points to keep in mind when you're planning your activity. The very first question is - how many people are you planning for? Your head count will help you decide the activities you can look at.
Since it's not just a party, and has the specific goal of team-building in mind, we'd also suggest considering the following points: will the format allow everyone to be heard? Will it allow everyone to have fun? This is especially important when you have some members of your group who are introverted. One way to ensure this is to split the group into smaller groups - so it's a good idea to try activities that have space to do this.
Resources are another thing to keep in mind. Budget for the game itself is not the only consideration - space, and materials, are just as important. Both of these will need to be provided to all your participants.  We'd strongly suggest choosing an activity that requires minimal materials, to keep costs down!
One of the easiest ways to keep costs down is to choose a virtual activity over an in-person one. In these post-covid days, team-building activities have come a long way. There are just as good options available online as there are physically. 
Finally, make sure everything is in place to help the activity itself go as smoothly as possible. Get a moderator or host who can help keep the flow of events and finish things on time. Make sure invitations are sent out in plenty of time so people can plan. You could even try attaching a brief in the email that clears up logistics. 
Finally, of course, have fun!
Situational Games
Situational games are exactly what they sound like - they put your team in a certain situation, give them some challenges to overcome and let them figure out the rest. And there's a reason why these types of games are such a classic choice for team-building activities.  
They help take your team's problem solving skills up a notch, and allow them to have fun as a group. They're also a great test of adaptability - how does your team communicate in this new environment? Are they able to come together as a team and focus on the task? Are they able to reach a solution? Any team leader knows these are extremely important qualities that every strong team must possess.
And most of these are also available as virtual experiences - so you can bring in your online or hybrid teams as well.
1. Escape rooms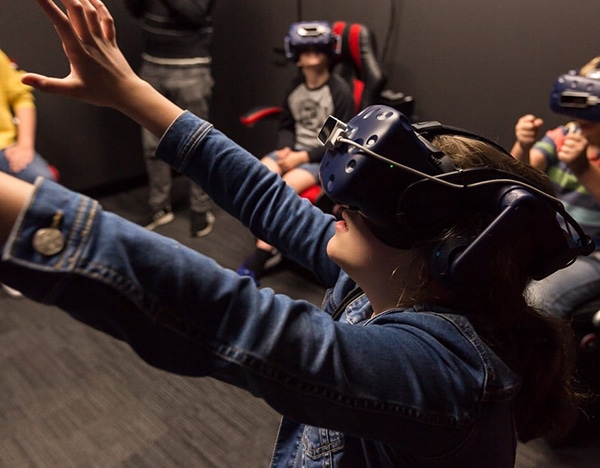 This is a great team building activity, as it encourages increased communication and cooperation within small as well as large groups of people. There's a clear objective to work towards, and once the teams reach it, the feeling of euphoria is enough to bring even the most fractured of teams together!
If you've never tried one - escape rooms are basically safe, supervised locked-room environments. You're provided with clues to solve puzzles and overcome challenges that will help you escape. They can be both physical and virtual, and can accommodate large groups.
Entermission Sydney is a virtual reality escape room game! We curate unforgettable locked room experiences via VR headsets. From fighting aliens in space to fighting supernatural creatures in creepy old temples to fighting a super villain inside his own brain - you can do it all! 
So book your slots for our escape room games today. Take a look at all our exciting missions here. 
2. Scavenger Hunts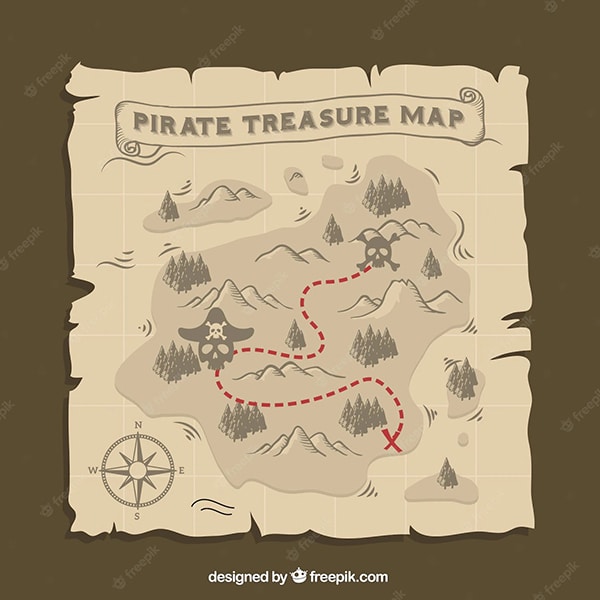 Want to help your team look for a purpose? Send them on a scavenger hunt! This is a fantastic team building activity for large groups. It's fun, adventurous and semi-autonomous. Teams are split into smaller groups that have a large say in how they achieve their objective. This leads to better communication and higher innovation, as teams come up with their own ways of solving tasks. 
It's also a great way to explore big spaces - so holding it inside an office, on the office campus, in a large field or even in a city brings back the childish joy of moving around and exploring. This is of course a great benefit for office workers who spend most of their time sitting in a chair looking at screens. 
You can try making a scavenger hunt of your own, or find a company in your  city that customises them for your needs. The advantage with a company is not only that it requires less time and hassle on your part - many of them also come with their own hosts or facilitators who help guide your team on the hunt.  
We'd suggest going on a hunt outside the office if your budget allows it, because then it doubles up as a team day out as well, and it's always refreshing to interact with team members outside the confines of an office. It could be a great way to introduce new members to your city as well.
On the other hand you could also try a virtual scavenger hunt that utilizes stuff found in homes! This presents a whole new challenge and honestly we kind of love the idea of seeing your home in a new light. This could include not only finding objects but also snapping photos and videos according to directions given, scanning QR codes for clues and so on. 
3. Immersive role-playing Challenges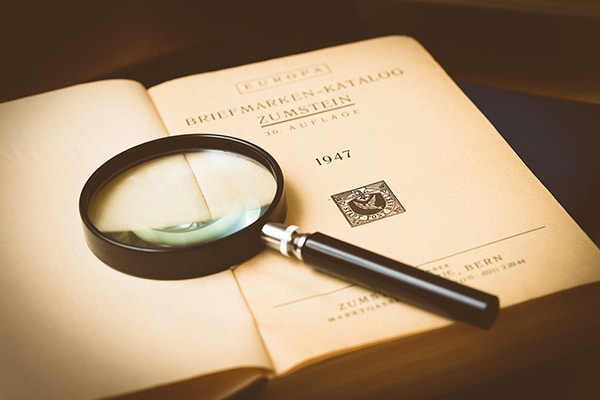 We'd recommend these for your creative teams out there! Lots of games put you into a situation, give you some rules, expect you to solve some problems against the clock and win - but only a few allow you to immerse yourself in exciting roles. Those are the ones we mean.
Know a place nearby that does Murder Mystery challenges? Head out there with your team, or invite them into your office! How about something that makes you search for treasure as a pirate? Go for it, we say!
These are a great mix of performance, fun, and a day out from the office. They also impart great lessons problem solving, and allow opportunities for bonding.
Puzzle Games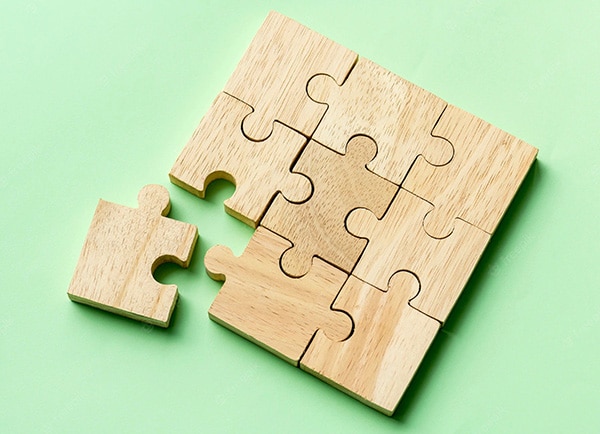 Any game that makes your team solve a puzzle provides an easy and cheap way to bring them together - and we've got some of the most common ones rounded up for you here.
 1. Trivia Quizzes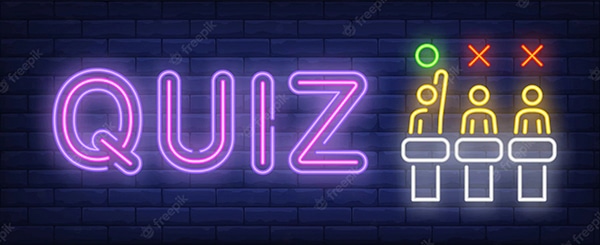 This is another team building classic, and having taken part in many of them, we honestly love them. Trivia quizzes are an amazing way to break up a large team into smaller groups, encourage them to work together, and have some friendly competition going! The stakes are low enough to not be stressful but just enough to get the adrenaline pumping. It's also a great morale-booster, allowing team members to get to know each other better while showing off knowledge unconnected to their work. 
There are so many formats to choose from, like the straightforward question-answer format as in the show Mastermind or the longer University Challenge/Quiz Bowl format in which the questions have more details and buzzers are used. Personally, we love the 'Jeopardy!' format - honestly, who doesn't? 
There are other unusual ones, and we especially love some with specific themes. These include Blast from the Past, in which you're told about important events and pop culture milestones and you have to guess which year you're in. 
A related game is the all-time favourite Drunk History - which is ideal for a virtual team-building activity. Participants must retell the story of a historical event based just on their memory and absolutely no other references. We can guarantee tears of laughter - even if we can't guarantee anyone will actually learn anything! It's a great bonding experience.
2. Jigsaws
We've all done these before, and we all know the high of successfully solving one! So get your team to work together to see the big picture by giving them a jigsaw challenge. 
A large team can be split into groups, and each group can be given the same puzzle so they can have some healthy competition. 
We'd even suggest throwing a spanner in the works and setting up a tag team flow - in which some team members come together, solve a bit of the puzzle, and then must tap out and allow others to take over from where they left off. What better way to ensure communication and cooperation in your team?! 
Adventure Games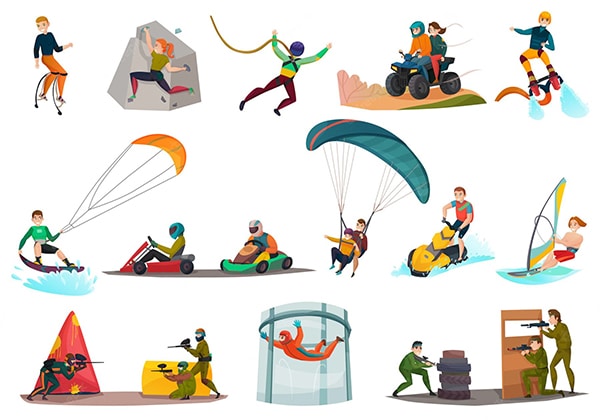 Got a team that loves the outdoors? Boy, do we have some cool suggestions for you!
Whenever we think of adventure games, we think of the really extreme ones, like bungee jumping, paragliding, white-water rafting and so on. But safety is enormously important in a workplace, and you want to do this only if you can ensure everyone's safety. 
In case you can't do that, due to budget or logistical constraints - here are some other alternatives you can try.
Survivor
Heard of the reality show with the same name? This challenge is similar - without going to extremes!
Your team will be divided into tribes, with their own names and flags. They will compete against each other to complete as many challenges as possible before time runs out. The tribe that wins the most challenges will become the champions!
It's the perfect way to ensure people perform harmoniously under pressure - and the best part is that, since this activity can accommodate really large teams, you can even have departments competing against one another. How's that for a morale booster?
Board Games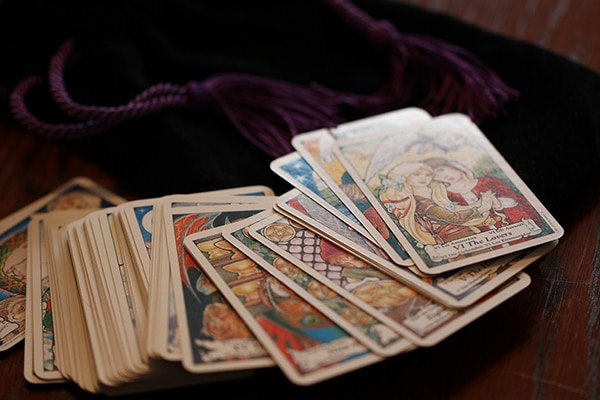 If you thought that board games can't be good for large teams - think again! We think the easiest way to keep a whole group involved is to head for a tournament. 
The best part is this  doesn't need to be done in one day - you can do it slowly over several weeks in stages, always giving people something to look forward to. 
Split your team into small groups, choose your game, draw lots to pair people off and start playing. There should be a score-keeper to keep track of the leaderboard - just a white board and some markers will be enough for that. As winners emerge, pair the winners against each other, until only the final two winners remain, for the ultimate boss battle of board games!
The best part about this is that almost everyone is familiar with some sort of board game, and the rules and the materials come with the game itself. All you need are some tables and you're good to go.
A personal favourite is that beloved mixture of quizzes and board games - Trivial Pursuit! In this board game, participants answer questions about pop culture and general knowledge to win. We already can hear the buzz of interest this will create!
Performance- based Games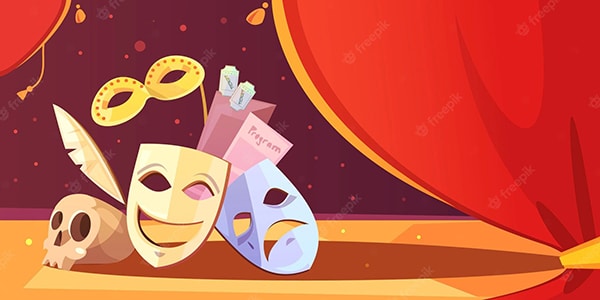 1. Charades
Another timeless classic! The idea is, of course, to get your teammate to guess the name of a movie, book, song and various other categories, sometimes in different languages - the caveat being that you can't talk. 
It can be played both in-person or virtually, and it's always funny. Even if your team gets nothing else out of it, they'll get some laughs and a great bonding experience. And, it goes without saying that it helps strengthen communication skills for both the actor and the listener - and even the audience!
2. Improv Comedy
This is a tough one - but when it comes to encouraging your team to open up and communicate, there is nothing like an improv comedy class. Trained facilitators will help your team learn to listen to each other, as well aas express themselves more confidently, through laughter and fun. 
The best part is that this activity is tailor-made for big teams, for the bigger the group, the more laughs you will get, and the more fulfilled the participants will feel! We think it also works very well as an icebreaker for new joinees.
3. Portable Karaoke
This one's strictly for a team night out - we imagine the shier people on your team will refuse to participate otherwise! Get a portable karaoke machine, a white background to project the lyrics on to, some popular hits - we recommend Mr Brightside - and of course, some snacks and drinks! And we've got a winning combo for a team bonding experience.
The best part is, again - both the participants and the audience can enjoy it.
4. Two Truths And A Lie
This game can become a bit personal - so the trick is to keep it light-hearted and relevant to the job. For example - Dave from Accounting steals all the bear claw donuts every time, Maria from HR loves playing the violin and Clarisse the office manager can make beautiful origami swans - which is the truth, and which are the lies?! 
It's a great way for your team to get to know each other, and the people in the office in general. So of course it works as a fantastic ice breaker!
Artistic Games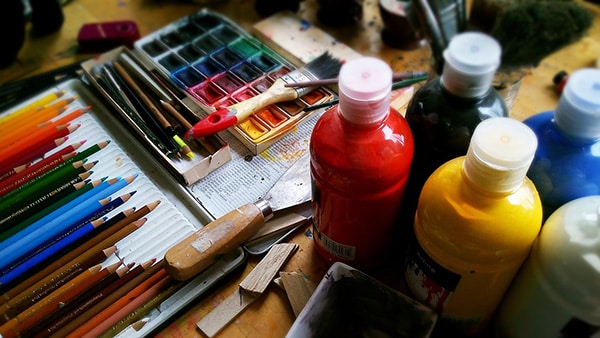 Who said creative games can only be enjoyed by those with an artistic bent of mind? Art is for everyone - and hosting a team building activity centred around art is a great way to get the creative juices flowing in your team. 
In fact, some people in the team may need exactly this in order to loosen up and start seeing things from a different perspective. It's also a great way for teams to be more open with each other.
Why not book an art workshop for your team? It could be onsite, off site or virtual. All you need is paper and something to draw with - paints, markers, pens, pencils are all fair game. 
These games are best suited for small groups, so we'd suggest breaking your team up into smaller groups - paying attention to put together people who don't work very closely together. And see the magic happen as the canvases come alive! 
Building Games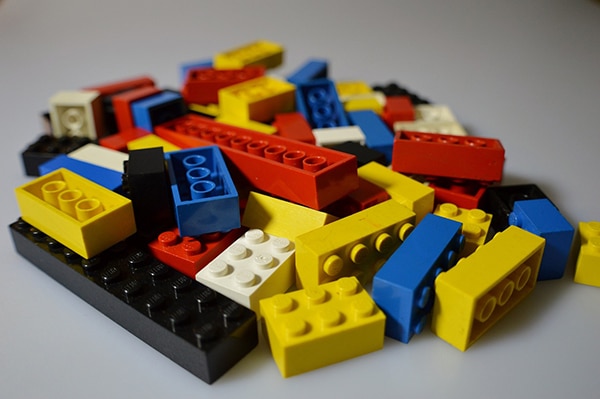 Want to build a stronger team? How about doing some actual building with them?! 
No, we're not referring to houses. We're talking about slightly more adventurous options. 
1. Build Tools 
Did you know that there are places you can learn to make and throw knives and axes? Or build a perfect, usable bike that can be donated? There are even places that challenge you to build structures out of cardboard or papier mache - boats, for example, or planes - and then lets you test them to see if they work!
You can split your large team into smaller groups that will compete against each other. Final products are judged based on design, functionality, and customization. And, of course, there are plenty of opportunities to safely test out your axes, ride your bike, fly your plane or float your boat to see if they work! 
2. Build with Legos
If you want something less challenging, we'd strongly suggest that old childhood favourite - Lego blocks! Yes, there are places that allow you to have Lego building competitions. Your team is split into multiple groups and they all have to recreate the same design. It's simple, it's classic and it's oodles of fun.
3. The Marshmallow Tower and Catapult Challenge
Teams have to build a catapult that can punt their marshmallow the furthest, with only the office supplies available to them! A variation on this is the Marshmallow tower, in which you try and build the highest and most stable tower of marshmallows you can with only things available in the office - a sort of edible Jenga.
4. Perfect Square
Speaking of Jenga - ever tried to put unusually cut shapes together to form, well, a perfect square? We have, in school, and your humble writer was humiliated by being completely unable to put the pieces together! Their classmates, meanwhile, held up their perfect squares, made up of improbable triangles and T-shapes, and we were astounded by their ability to spot patterns and put them together. It was a lesson we won't soon forget. 
To play this deceptively simple game, teams just have to figure out how to put various shapes together to form the perfect square - and we can guarantee you that you'll be taken aback by how difficult it is. To up the stakes a bit - try it with blindfolds, start the clock, and have team members shout instructions! Can your players effectively listen, and follow instructions, and deliver instructions clearly, in this chaotic environment? What a great way to test your team's mettle!
5. The Egg Drop challenge 
Teams must build a receptacle to receive a dropped egg without cracking it! We LOVE this simple but hilarious challenge that rises to the TV show Task Master's levels of ingeniousness. 
We love these kinds of team building activities because they're unique  and creative, and a lot of fun. They foster communication and cooperation, as people work towards a common goal. The friendly competition also works as a great morale booster, and regardless of the outcome, teams love having something to display at the end - something they build together and can all be proud of. 
These activities are also perfect for large groups, because they have a very specific objective with a known outcome. The focus will allow everyone to take up roles and participate, instead of feeling left out.
Help Out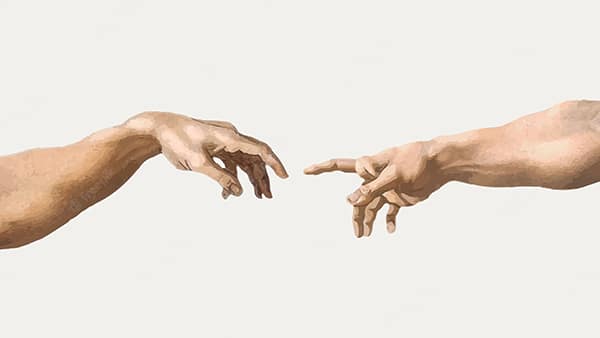 We love this team building exercise because it allows you to give back to society. Why not team up with a volunteer project for a worthy project, and spend some time together working for the greater good? You and your team could look after animal in shelters, build houses for the displaced and the underprivileged, help clear litter from streets, or even just go to a soup kitchen to help out.
What better way to make a team feel closer than to bring them together on a worthy, meaningful project?
Team Retreat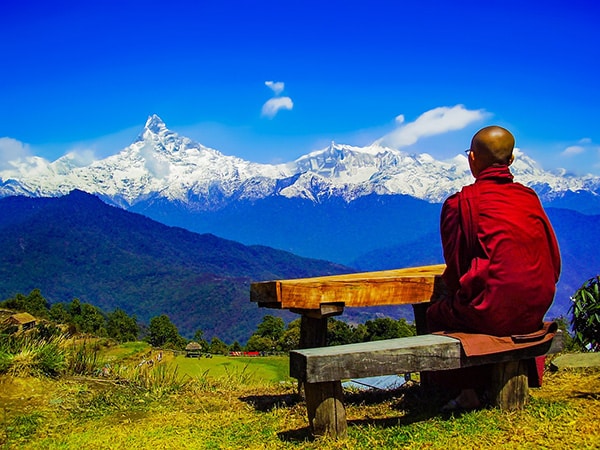 And last but not least, the team building activity that everyone is the most familiar with! We cna say with complete confidence  nothing quite brings a team together like organizing a retreat. 
Teams interact differently with each other outside the office walls - it's a more casual setting in which you can let your guard down. Travels, adventures, some sightseeing, games, and shared meals and experiences - absolutely nothing can beat a team building experience consisting of all of these. 
Some of the most common ones are cruises, winery or microbrewery tours, exploring nature parks, and history walks. Overnight stays at scenic locales could even include actual adventure games, such as hiking, trekking, rock-climbing, boating, paragliding or sailing (all done with utmost safety, and subject to your budget, of course). 
We'd suggest some ice-breaker activities to kick off the day, with plenty of snacks and a drink or two. 
And there you have it! The best team-building activities for up to 72 people. We love these because they're versatile, with lots of options for everyone to enjoy; adaptable, so online, offline and hybrid teams can all enjoy them equally; and most importantly, very effective - so they help boost your team's morale, bring them closer together and become more efficient and productive overall. 
Our favourite, of course, is our escape room at Entermission Sydney! Come with a group of people and emerge with a strong, well-connected team who are confident in themselves and in each other.
Book your slots today, right here.