7 Escape Rooms Around The World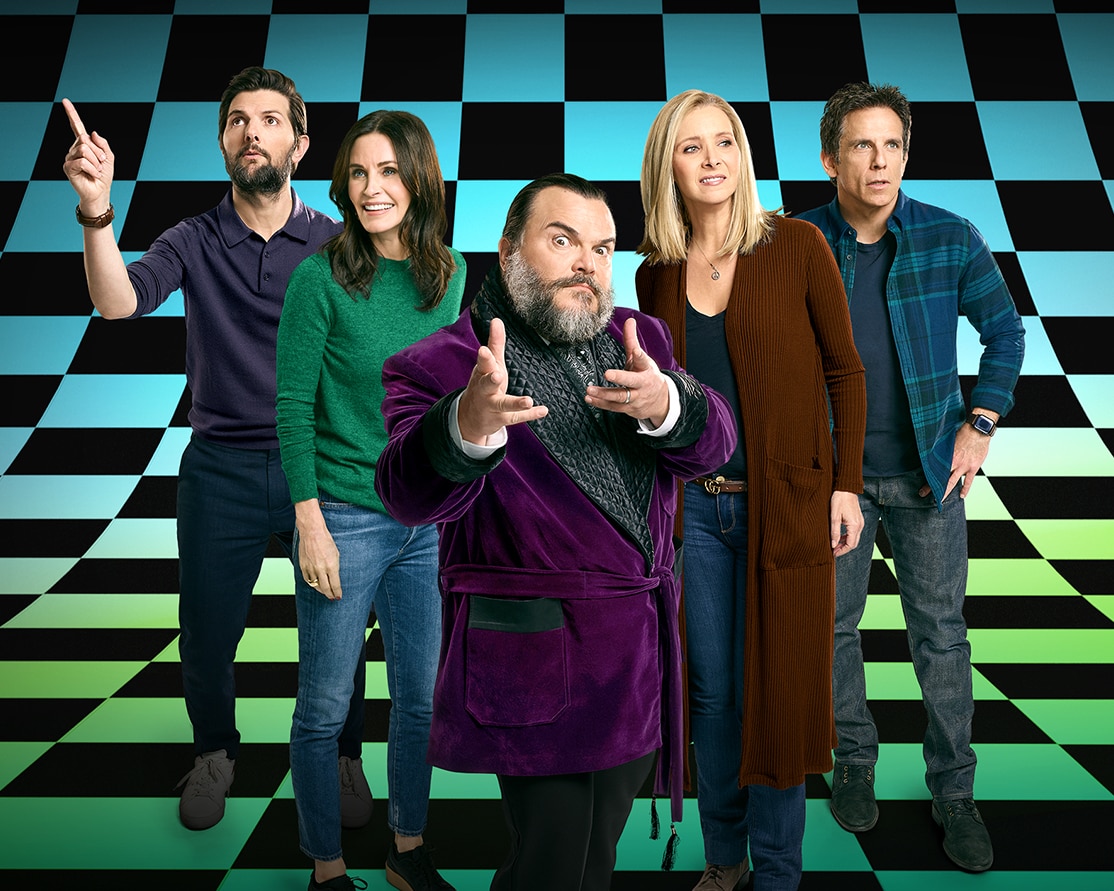 Escape rooms are all the rage these days. They're the perfect activity for groups of friends, family, or co-workers looking to have fun and test their problem-solving skills. And what could be more fun than an escape room set in one of the most iconic locations around the world?
We've rounded up some of our favorite escape rooms from around the globe. So whether you're looking for a challenge or a unique way to experience a new place, check out one of these escape rooms on your next trip. 
So what are you waiting for? Start planning your next escape room adventure today! 
1. Entermission Sydney 
Enter the mission to own it. 
Entermission is the only VR escape room game with special effects and hand tracking in Sydney. And hence, the fun is tripled! 
Located in Kent Street, Sydney, Entermission offers you 10 VR games to choose from. You can even book a demo for 15 minutes, check in with your group and select the game of your choice. 
Their escape rooms are perfect for all group sizes. You can even play online escape games with multiple people. They also help you host events of any type, from your birthday to your retirement party. 
If you are looking for out-of-the-box instagrammable places in Sydney, Entermission is the place you want to explore.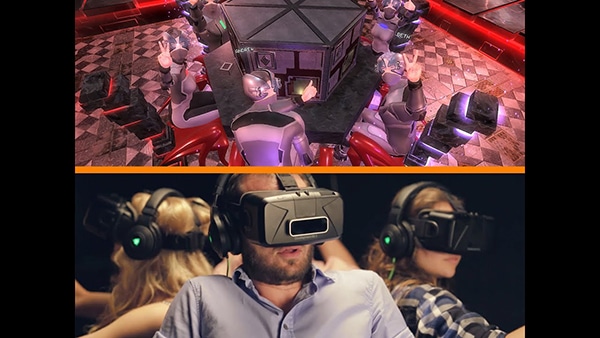 2. Fox in a Box Seattle 
Find clues to score points and win missions!
Fox in a Box, Seattle, provides three escape games to play with your gang. Mission Bunker, Prison Break and Zodiac Killer are the ultimate themes to bond with your friends and family. 
Squad up for an adventure-filled secret mission to solve in 60 minutes. Find clues, solve tasks, and accomplish missions to escape! 
Fox in a Box Seattle specializes in team-building events and other parties. Head over to their website for more information on the events. 
If you are visiting Seattle, you cannot miss out on this adventure of a lifetime.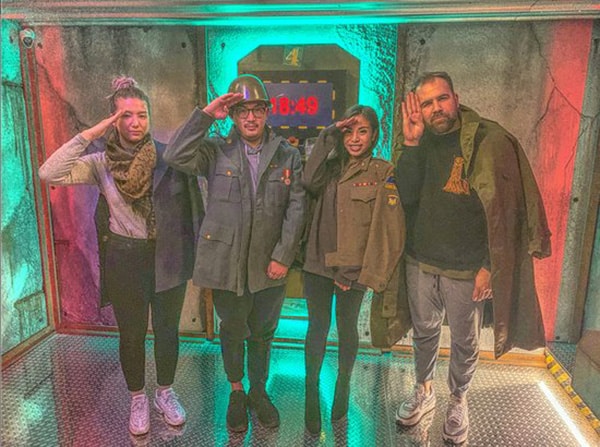 3. Fox in a Box Chicago 
When in Chicago, get your blood pumping with Fox in a Box. 
With some fantastic and crazy escape room ideas, Fox in a Box, Chicago is a game room that simply cannot be missed. One of the most popular escape game rooms in Chicago, they offer four major games, including the zodiac killer and a mission bunker. 
Located in Polk Street, Chicago, their rooms are designed for groups of people of 3-6. Additionally, they also organize party events hosting up to 35 people at the same time. Head to their website to know more. 
Ranked number one in Chicago and second globally, Fox in a Box provides the best escape room experience. 
Also, with five-star reviews from Yelp, Facebook, Google, and TripAdvisor, you know where to find yourself when in Chicago!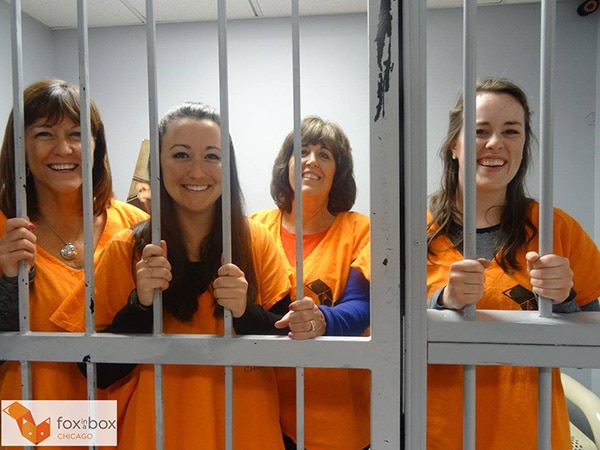 4. Lock N Escape, India  
Play extra but don't pay extra! 
The only escape game room in India that provide 80 minutes of game time. 
Located in Banjara Hills, Hyderabad, Lock N Escape is the best escape room India has to offer. With a rating of 4.8 on Google, the facility consists of 10 super fun escape themes that are never seen before. 
Whether you are looking for a fun night out or a unique activity, Lock N Escape is the perfect way to test your problem-solving skills and have a great time. They also host events and parties of all kinds. 
So whether you are a veteran or a first-timer, one of these rooms will be perfect for you and your team. If you are visiting India, make sure to visit the place!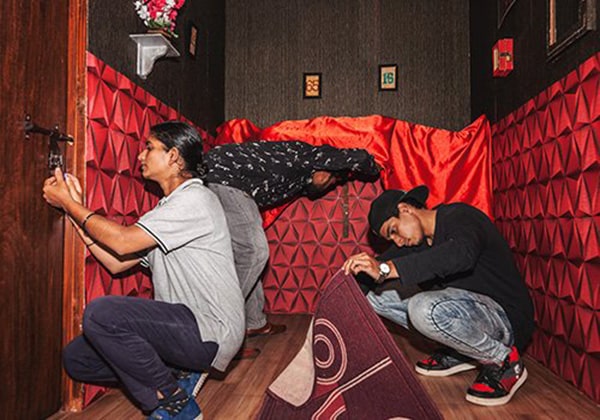 5. Escape 2 Win, Virginia Beach 
The newest escape room in Virginia Beach. 
Escape To Win is Virginia Beach's most fun escape room, making it a perfect group activity for friends and family looking for a fun evening challenge. 
One of the best, Escape to Win, offers various themes and puzzles to test your skills. With experienced staff to help you along the way, you're sure to have a great time at this escape room.
When you are bored of the beach, look for Escape To Win. Bring your gang and have the time of your life in a new avatar. 
For those wondering, they also offer student, military, and significant group discounts. Advance reservations are required, and hence, book your game prior.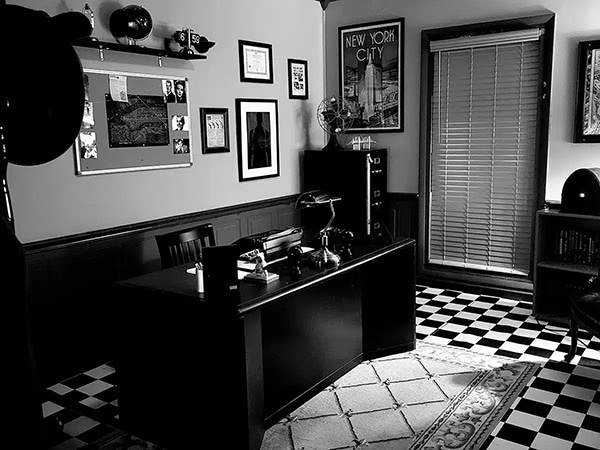 6. Lost Reality, Perth 
Your hi-tech immersive gaming experience. 
The latest escape room in Perth consists of 5 challenging rooms transporting you to a world of mystery and adventure. 
Open all days a week, except for Thursday, Lost Reality provides you with fresh thematic rooms. If you are an escape room enthusiast and are looking for new themes, then this place is for you. They also host special events for your special occasions. 
The Jungle, The Frozen King, Sherlock Holmes, The Mafia and The Witch's Potion are exciting new games that will challenge your entire group! 
They are located in Cannington, Perth. So if you are around or visiting the city, make sure to visit them!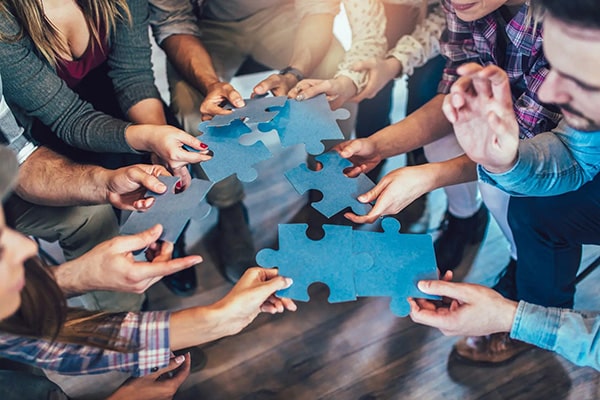 7. Mythical Escapes, Rochester 
Get on a mythical adventure! 
They have two escape rooms to choose from. The games will blow your mind with one set in the past and one in the future. 
Team up with your family and friends for an escape room adventure. If you are visiting Rochester and are an escape room enthusiast, this place will be your haven. 
Rochester's newest and latest hi-tech gaming is slowly becoming the latest spot to chill with your friends! Where are you? 
Whether you are a localite looking for new activities to do or a tourist, Mythical Escapes is sure to keep your expectation.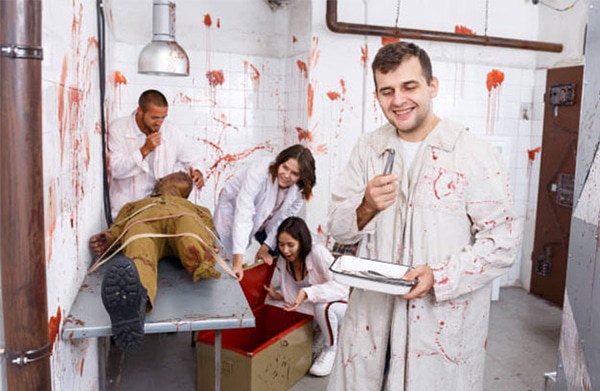 We hope you enjoyed reading about some of our escape rooms around the world. 
If you are near any of these escape rooms, then what are you waiting for? And even if you aren't near these, you are definitely near an escape room! Visit one of our kind and be prepared to blow your mind. 
Also, tell us in the comments below, how you like these above escape rooms or any new ones that you would like to recommend! 
Happy escaping!