Unleash the Creativity with Trending Birthday Party Themes for Kids in Sydney
Hosting a memorable birthday party for your child is no joke! Several factors play a vital role in ensuring a grand celebration. From a suitable venue to your kid's favourite theme and catering to birthday gifts, everything must be in order. This blog explores several different birthday party themes Sydney kids will love. Stick around till the end as we share some unique ideas with you. Don't worry! We've divided the themes into categories to make your life easy. Let's go!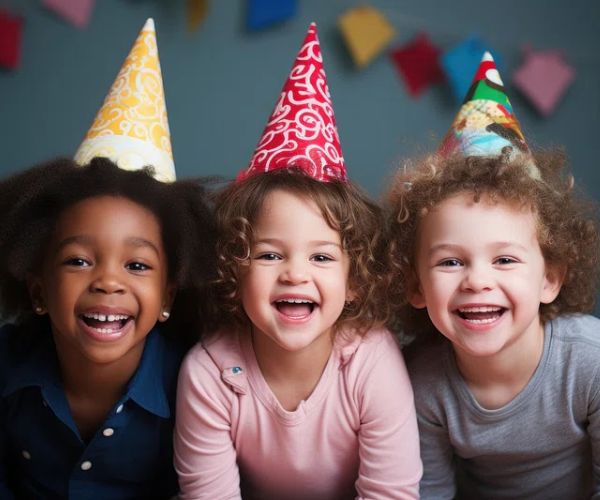 Top 10 Birthday Party Themes for Sydney Kids
Whether your child loves superheroes, animals, food, or arts and crafts, we have the perfect birthday theme. Let's start this list with party ideas for young kids and move up the age bracket.
Escape Room Birthday Party
Escape rooms are extremely entertaining regardless of how old you are. Hence, it's only fair that we begin this list with the most fun theme for kids' birthdays. Hosting a DIY escape room party at home is pretty straightforward. All you have to do is select a game to get started. You will find tons of popular DIY escape room kits online. Follow the instructions to set up the game.
But if that sounds hectic, gather your kids and their mates and drop by Entermission Sydney for 60 minutes of adrenaline-pumping VR adventure! We organise fun and memorable birthday parties that your child will love and remember for a long time. Send us your basic requirements, like group size and preferred games, and we will ensure your child has the most fun. So, what are you waiting for? Get in touch NOW! 
Animal-Themed Birthday Party
Let's face it! Young kids are mesmerised by animals. It doesn't matter whether it's a dog or a giraffe. Your child will be equally thrilled by both. Hence, animal-themed birthday parties are the perfect solution if your child loves animals. You will find plenty of animal props for the décor.
What's more! Simple decorations go well with the theme, eliminating the need for you to go overboard with the props. Remember to use a lot of bold colours and shades when choosing the decorative pieces. You can get creative and paint animal symbols on the centre table and welcome the young guests with small animal figurines.
Pancake and Pizza Party
This one's suitable for kids aged four and above. If your child LOVES food, you might consider hosting a pancake and pizza party. Invite your kid's friends for breakfast or brunch, and serve fresh pancakes, doughnuts, and juice. You can order pizza with your child's favourite toppings or get their favourite fast food.
It's an inexpensive yet excellent way to celebrate your kid's birthday. And the best part is you don't need any special venues or decorations for the event. You can order in or drive up to your local breakfast joint or your child's favourite fast-food place and leave the mess at the restaurant. Most diners have playgrounds nearby, adding to your child's excitement!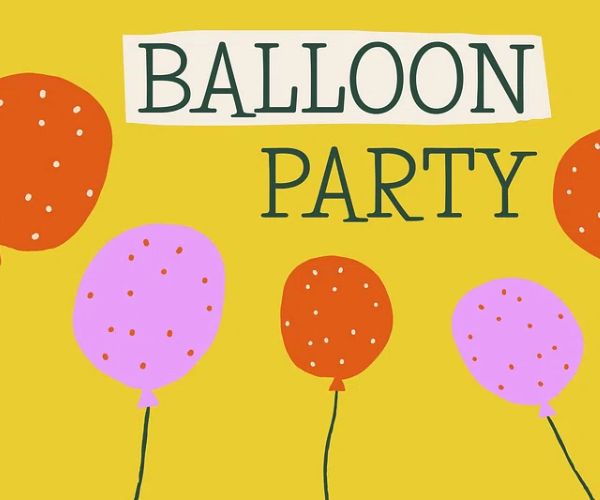 Bubbles, Balloons, and Bounce House Party
It's not as intimidating as it sounds! We recommend adding breakfast to accentuate the combination. Buy balloons and bubble guns online and rent a bounce house for the day. The trick is to use simple items creatively. Start by decorating the kids' play area with helium-inflated balloons.
You can also create balloon forts and trenches to spice up the battlefield. All necessary supplies are readily available on Amazon. Place the bounce house conveniently in the backyard so the kids can switch between games. Overall, it's the perfect recipe for a birthday party, and the kids will remember it for a long time.
Frozen-Themed Birthday Party
If your child is a big fan of Frozen, we have the perfect recipe for you. Amazon has several interesting design ideas and props that you can use to set up the Frozen theme at home without a fuss. From balloons and other decorations to blue and pink tapestries, tables, and props, you will find everything online.
You can go the extra mile and arrange for a Frozen-themed cake. Request your baker to send cupcakes too! If you're hosting the party after dark, jazz up the setting with vibrant LED chains and cutouts of Elsa, Olaf, Anna, Kristoff, and the other popular characters. Your child will love the attention to detail!
Arts and Crafts Birthday Party
This is the perfect way to keep your child entertained and occupied along with their friends all day! Arrange for a painting contest or an arts and crafts exhibition, and encourage the kids to explore their creative sides. You can arrange variations of the competition based on the age of the participants. Younger kids can indulge in a colouring contest, while older kids can try their hands at glass art. There are endless possibilities!
You can also throw a tie-dye party if your child has a knack for crafts. It's the perfect way to keep the young ones busy. Better yet! You can use the props they create to decorate the venue. Arrange for gifts to motivate the participants. Disclaimer! Things might get messy. But hey! That's a small price to pay for your child's entertainment.
Pirate-Themed Birthday Party
Who doesn't like a good Treasure Hunt? We know we do! And little kids enjoy them even more. If your child has a pretty active group of friends, hosting a pirate-themed party might be the best way to keep them entertained. Treasure Hunts are the heart and soul of any good pirate-themed party. And with a little help, you can arrange everything at home.
Find a suitable play area and decorate the space with pirate props like toy ships, eye-patched figurines, and other innovative items. You can also rent inflatable pools and a water slide to synchronise with the water theme. It's the perfect party idea for boys and girls!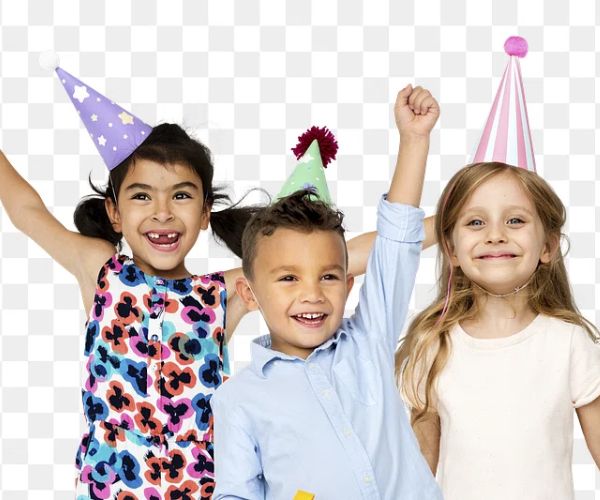 LEGO Birthday Party
Let's face it! Kids love LEGOS! Hence, it only makes sense to throw a themed LEGO birthday party for your child. But remember! This one's better suited for the active ones. Get a large LEGO set depending on the number of guests you expect. And watch them get creative.
You can carry on with the LEGO theme for decorations and food. Ask the baker for LEGO-shaped cupcakes and encourage them to get creative. You can also use LEGO-shaped props for decorations. You will find everything you need online.
Sleepover Party
Sleepovers are a lot of fun, irrespective of age. So, if your child is old enough for sleepovers, this is the best birthday party idea. Plan a busy evening for the kids, followed by a gala dinner. You can prepare the dishes at home if you have time or order from your child's favourite restaurant.
Shortlist a series of movies to watch, and remember to keep the snacks flowing. Keep a dress code like matching PJs to make it fun. And don't forget to ask the parents' permission beforehand. Sleepover parties are perfect for kids aged 12 and above. Pro tip: You should arrange for breakfast before the kids leave the next morning.
Outdoor Birthday Party
If your kid loves running around and spending time outdoors, this one makes the most sense. Several outdoor venues host birthday parties for kids of all ages. Get in touch with an entertainment venue near you and choose an all-inclusive party package that suits you best.
There is no shortage of fun and exciting activities outdoors. The key is to choose an age-appropriate activity that your child enjoys. For instance, if your kid loves action adventures, you can book a laser tag venue. If they love cycling, spend a day at the BMX range. You can also host a construction-themed or army-themed birthday party if your child looks up to any of those professions!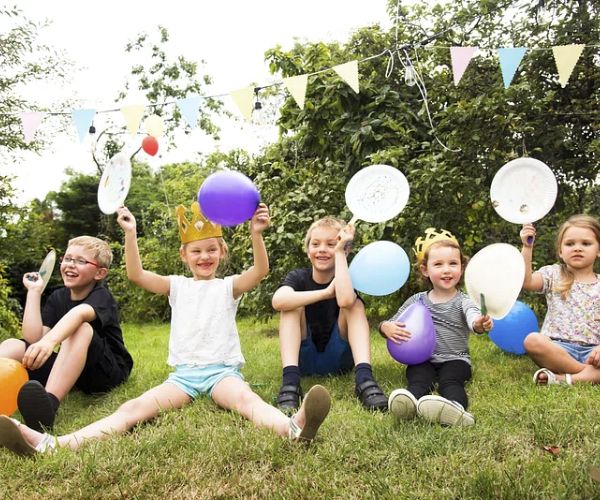 Ready to Throw an Epic Birthday Party?
That concludes our list of the best birthday party themes for Sydney kids. We hope you found all the inspiration you needed to organise an epic party for your kid. But for a truly unique experience, we recommend celebrating your kid's birthday at Entermission. We promise the ultimate fun escape room experience that your child will remember for a long time. Choose from 14 thrilling VR games across exciting genres like action, adventure, mystery, horror, fantasy, and more. So, what are you waiting for? Book your slots and save 25% NOW!