Escape on a Budget: Best Escape Room Prices in Sydney
Ah, Sydney!
A bustling city filled with culture, koalas, and now… cutting-edge escape rooms?
That's right!
What are VR Escape Rooms?
VR Escape Rooms combine traditional escape room puzzles with virtual reality tech. Instead of a physical room, you'll don a VR headset and be immersed in a digital world.
It's a bonza experience, blending real-world problem-solving with immersive visuals.
Let's give it a go?!

How VR Escape Rooms are Changing the Game?
Virtual Reality Escape Rooms are a game-changer in Sydney! They blend classic escape room challenges with cutting-edge tech. Instead of just unlocking padlocks, you're immersed in whole new worlds.
The virtual reality element elevates the experience, making it more immersive and interactive. It's the future of puzzle adventures, no doubt!
Understanding the Different Types of VR Escape Room Experiences
In Sydney, VR Escape Rooms have truly broadened the horizon of immersive experiences. Unlike traditional rooms constrained by physical space, VR transports you anywhere, from a haunted mansion in The Rocks to an alien spaceship above Bondi Beach.
There's the detective theme where you solve crimes in old Sydney town or fantasy quests, letting you battle mythical beasts at the Opera House's steps. For those after a thrill, horror-themed VR rooms are intense, giving the eerie alleys of Surry Hills a run for their money.
The magic of VR is its limitless potential, making every adventure distinct and bound only by imagination.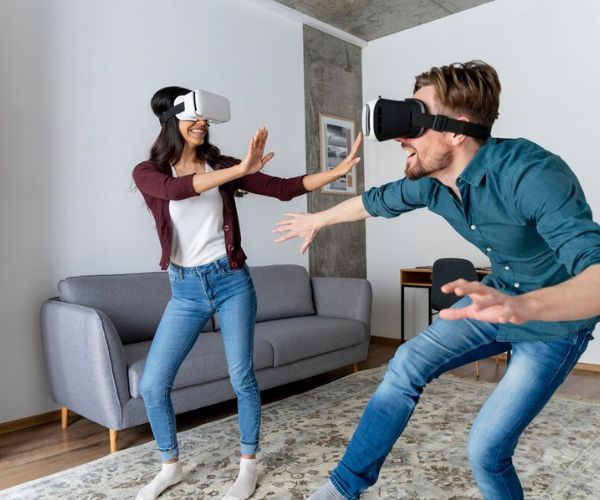 The Fusion of Game Master Expertise, Technology, and VR Escape Rooms
Remember when you needed a physical key to solve puzzles? Well, those days are as old as your Uncle Bob's dance moves!
Game masters now use state-of-the-art technology to craft intricate narratives, while VR brings them to life, offering a multi-sensory experience.
Together, they transport players from Sydney CBD to virtual worlds, creating unparalleled immersive adventures. It's pure magic!
VR Escape Rooms in Western Sydney
Beautiful beaches, iconic opera house, and now the capital of escape room adventures.
Mate, Sydney CBD is leading the charge with the VR Escape Room trend! Right in the heart of the city, you'll find top-tier virtual adventures that are the talk of the town.
Merging iconic Sydney tales with cutting-edge VR tech, it's a one-of-a-kind experience. Don't miss out!
Escape Room Prices Sydney
Feeling adventurous but on a budget? Worry not!
VR escape rooms in Sydney, Australia, can range from $45 to $60.
The prices vary with the escape room's location, themed rooms, the technology and equipment required, and the number of participants.
At Entermission VR Escape Rooms, our adventure time is priced at $59 per person, including public holidays.
Gift Vouchers and Special Offers
Almost all escape rooms have gift vouchers.
Give the gift of escape! Perfect for that friend who needs to escape their basement occasionally.
Seriously, Bob, it's time to see daylight.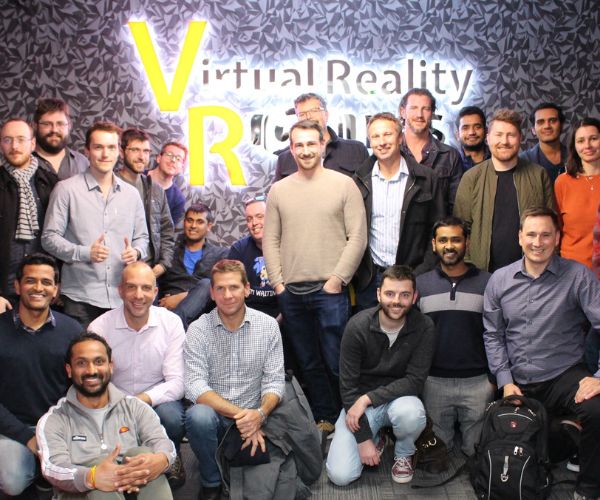 Entermission Sydney
Here's the kicker. Entermission Sydney is where escape meets innovation.
It's like the Disneyland of escape rooms. If Disneyland had mind-boggling puzzles and fewer mouse ears.
Our unique blend of virtual reality (VR) escape rooms sets us apart, offering an unparalleled immersive experience. Players are transported into interactive environments, challenging them to solve intricate puzzles and riddles within a set time frame.
This isn't just any escape room; it's a fully immersive VR journey where the physical and virtual worlds merge seamlessly. With real-life special effects and private rooms, Entermission Sydney provides an unmatched adventure, making it the ultimate destination for thrill-seekers, family gatherings, and team-building events.
Lasers, fog machines, surround sound – no, it's not a rock concert. It's your next escape room experience!
Don't just play the game. Live it at Entermission Sydney!
Opening Hours, Cost, and Sydney Venue Information
Open all week except when the game masters need a nap. Jokes apart, here are the opening hours for Entermission VR Escape Rooms in Sydney –
Monday to Thursday: 11:30 am – 8:00 pm, with the last session at 7:00 pm
Friday to Saturday: 10:45 am – 10:00 pm, with the last session at 8:45 pm
Sunday: 10:45 am – 8:00 pm, with the last session at 7:00 pm
Cost
On-site VR Escape Room experience: $59 per person (Mon-Sun and Public Holidays)
Hosted Online Escape Room Games: $35 per person for up to 60 minutes
Unhosted Printable Escape Room Game: $15 total (discounted from the usual price of $29)
Sydney Venue Information
By Public Transport: It's a three-minute walk from Town Hall Station (take Exit 2 to Bathurst Street)
Email: sydney@enterthemission.com
Phone: (02) 9267 3873
Ready to escape the ordinary and dive into something extraordinary? From themed rooms to virtual reality wonders, Sydney's got an escape room just for you.
Get out there and start escaping! It's easier than getting Uncle Bob to stop telling his dad jokes.
But hurry, Sydney's escape rooms are waiting, and they won't solve themselves!
Until cheers!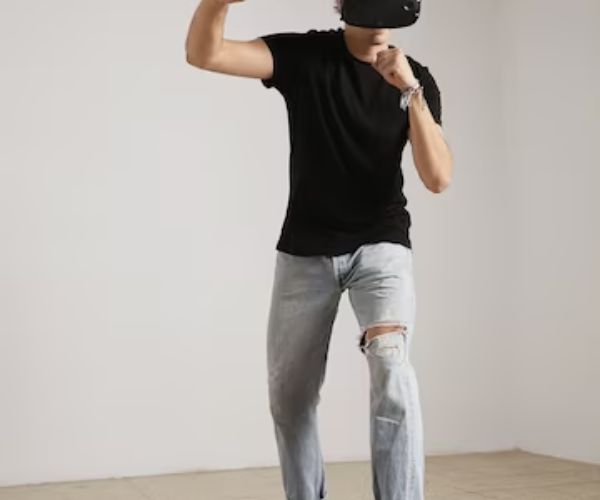 FREQUENTLY ASKED QUESTIONS
What are the opening hours for Entermission VR Escape Rooms in Sydney CBD?
Our doors are open throughout the week unless our game masters are catching some Z's. On a serious note, check out the operating hours for Entermission VR Escape Rooms in Sydney:
Monday to Thursday: 11:30 am – 8:00 pm (last session starts at 7:00 pm)
Friday and Saturday: 10:45 am – 10:00 pm (last session starts at 8:45 pm)
Sunday: 10:45 am – 8:00 pm (last session starts at 7:00 pm)
How to choose the right escape room adventure in Sydney, Australia?
First, consider your group's experience level. Some rooms in the CBD are tailored for beginners, while others challenge even the seasoned enthusiast. Next, ponder on the theme; from historic mysteries to futuristic adventures, there's something for every taste.
Budget plays a role, too; while most venues are reasonably priced, some premium experiences might set you back a bit more. Lastly, read reviews online — Sydneysiders are quite vocal about their experiences. A bit of local insight goes a long way in ensuring a ripper of a time!
15 easy beginner escape rooms in Sydney.
Can I buy gift vouchers for escape room experiences?
Absolutely, mate! Most escape rooms in Sydney offer gift vouchers. They are a brilliant way to gift someone a bit of Sydney fun.
What are the challenges of VR escape rooms?
VR Escape Rooms offer immersive experiences but come with challenges. They require significant investment in tech and regular updates. Players might face motion sickness, and equipment wear and tear can lead to frequent maintenance.
Ensuring intuitive user experiences and tech troubleshooting during sessions are essential for seamless gameplay and customer satisfaction.
How are VR escape room games different from traditional escape rooms?
VR Escape Rooms transport players into digital worlds, using headsets and often hand controllers. Traditional escape rooms are physical spaces with tangible puzzles.
While traditional rooms offer tactile experiences, VR provides limitless settings and scenarios, from fantasy worlds to historical recreations. VR's immersive visuals contrast with traditional rooms' hands-on challenges.