11 Exciting Things To Do On Christmas Time
Christmas is the most fabulous holiday of all time! Almost everybody has a Christmas tradition but do not worry if you are visiting the city or are left alone. Set your holiday traditions, make new friends and cheers to Christmas! 
Sydney is the best place to be during Christmas as it has a whole new set of things to offer. 
Read ahead to know what things to do on Christmas Day in Sydney.
1. Sydney Bridge Climb 
It is never said that the view is greater than the climb, but Sydney Harbour Bridge Climb has made it happen. 
The climb takes 3.5 hours, and the view from the top is spectacular. However, on Christmas Day, the climbs are available only in the afternoon. So book in advance to grab your climb!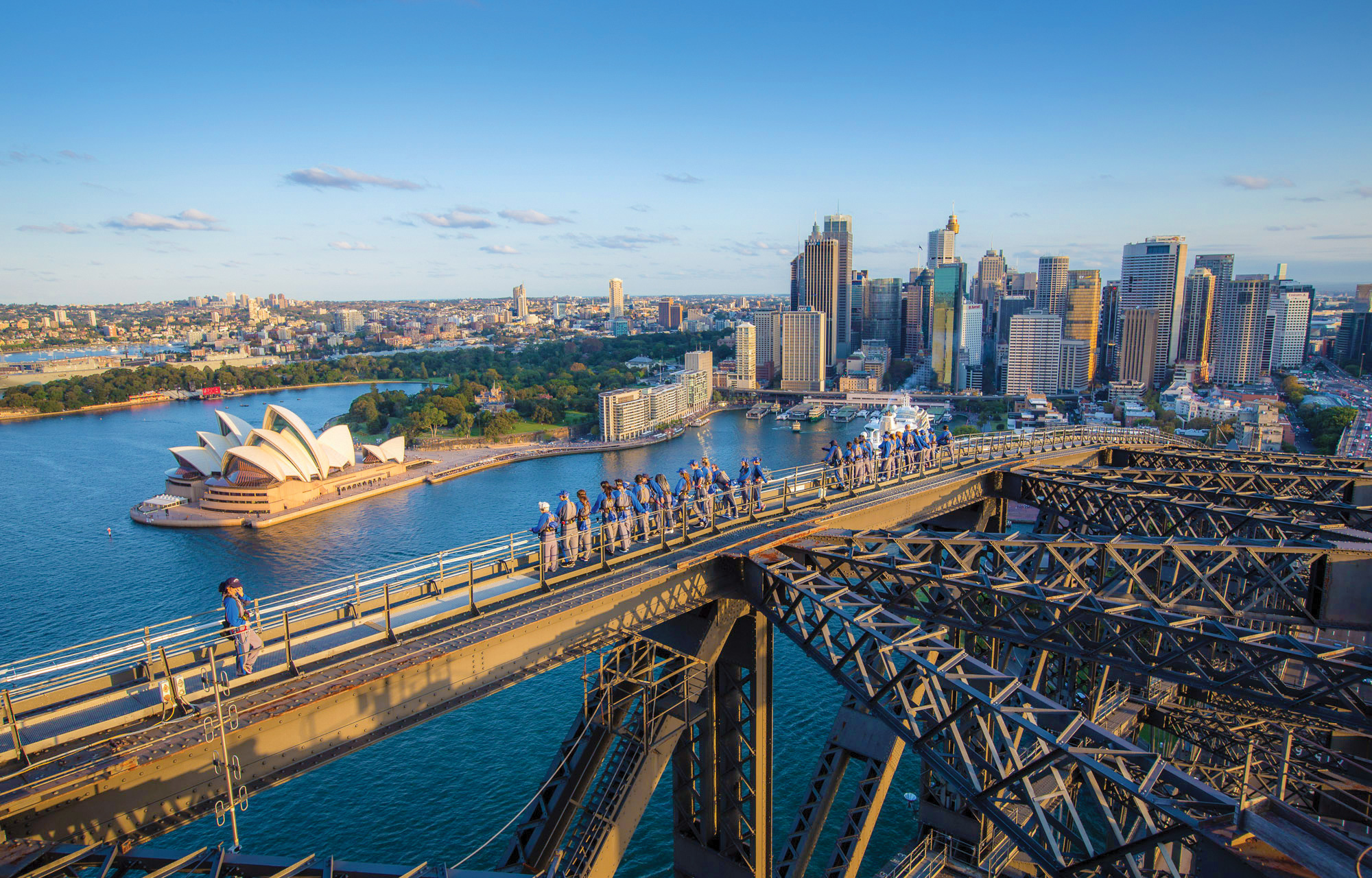 2. David Jones Store
A tradition of the inhabitants of Sydney, the David Jones Store on Elizabeth Street is a must-visit on Christmas Day or the days leading up to Christmas. 
The store is filled with Christmas goodies, little elves as your salesmen, magic caves and everything you have ever wanted from Santa! David Jones Store offers you a fun Sydney Christmas! 
3. Comedic Weekends
For the weeks leading up to Christmas, The Comedy Store hosts a series of comedic shows called Christmas Spectacular, an annual event on Thursdays, Fridays, and Saturdays. 
One of the best things to do on Christmas Day in Sydney! Sit for a show all by yourself and make some new friends who shall share the same comic space as yours! Or you might take a date or your friends and family.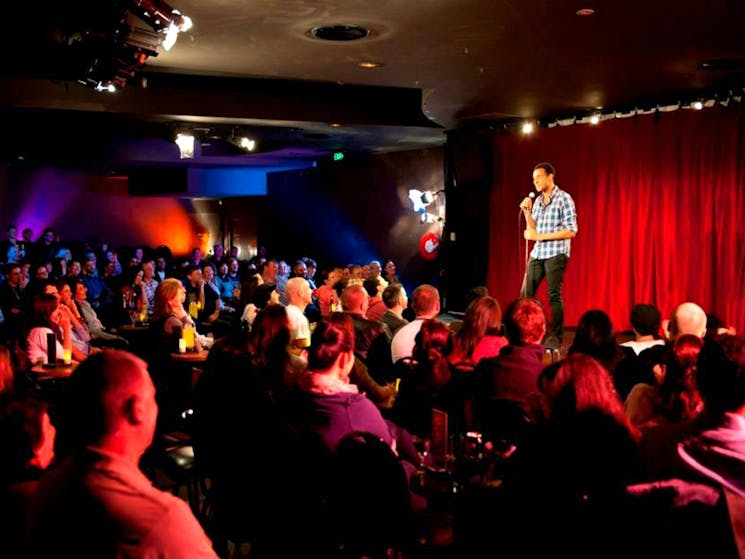 4. Free Christmas Concert
The largest concert Australia has to provide in order to celebrate and enjoy Christmas! With top stars from around the continent performing Christmas classics, you are sure to be flung in the holiday spirit. 
Woolworth's Carols in the Domain is the place to be if you want to do a different thing to do on Christmas Day. 
Advantage: If you cannot physically attend it, you can view it live from your television!

5. Christmas on a Cruise!
An extraordinary journey across Sydney Harbour, Vagabond takes you out on a Christmas Day, touring the waters on a cruise. 
Three hours of absolute merriment with a gourmet seafood luncheon, traditional dishes, lavish sides and delicious desserts. 
If you are visiting the city during that time, take yourself out on a bit of a date. You never know when you can come across someone! Definitely, a thing to do on Christmas Day!
6. Party at Bondi Beach
Party at the world-famous beach! Sunburnt Christmas is a ticketed event, starting at 2 pm and continuing until 10 at night. Multiple stages with multiple performers to keep you entertained all through Christmas Day! 
Take your colleagues or flatmates and party hard at Bondi Beach on Christmas Day! 
Drink hard but party harder!
7. Christmas at Luna Park
During the Christmas Season, Luna Park has exciting unlimited rides with mad entertainment. Sydney's pride and honour, Luna Park is the most excellent amusement and theme park that holds special events, parties, concerts, great dining and all the enjoyment! 
Hop onto rides with eggnogs with your friends and family. Remember to book your tickets online as they do not sell tickets in the venue.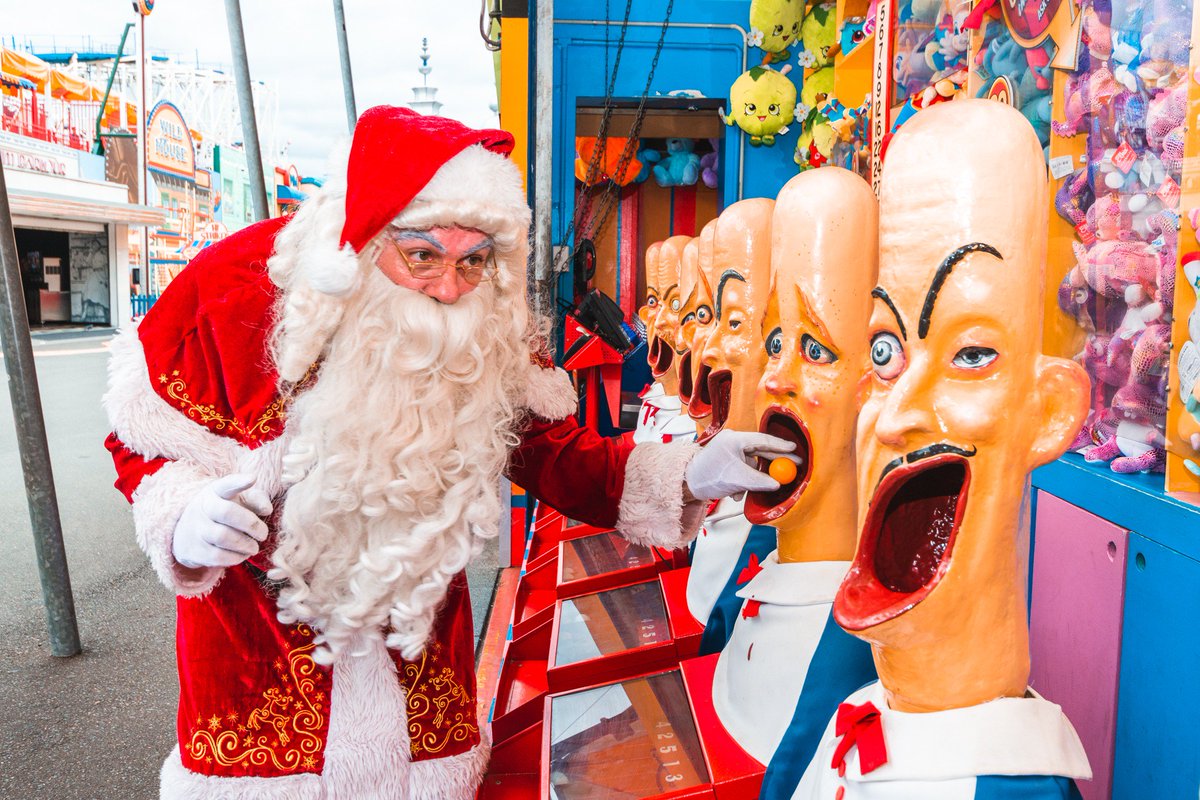 8. City tours to Christmas lights!
Take a bus tour through the city, whose destination shall be the dazzling Christmas Show lights at the Hunter Valley Gardens. There's sound, music, celebrations, live entertainment and a special appearance from Santa as well! 
You can spot a few dining restaurants that serve special Christmas platters! In for a Christmas treat?
9. Escape Rooms
Spooky escape rooms on a Christmas Day? Sounds definitely like a plan. You are only lazy to execute it. 
Take your friends and family or even your colleagues to our escape rooms for an hour get-a-way from the boring Christmas festivities. With a host of rooms to choose from, you are getting brighter this Christmas! 
Our escape rooms also provide VR Gaming Rooms that shall blow your mind like never before! If you are looking for things to do this Christmas Day, Entermission has got you covered! 
Also, Virtual Reality is the future of gaming which we have made possible in Sydney! Head to the link to know more!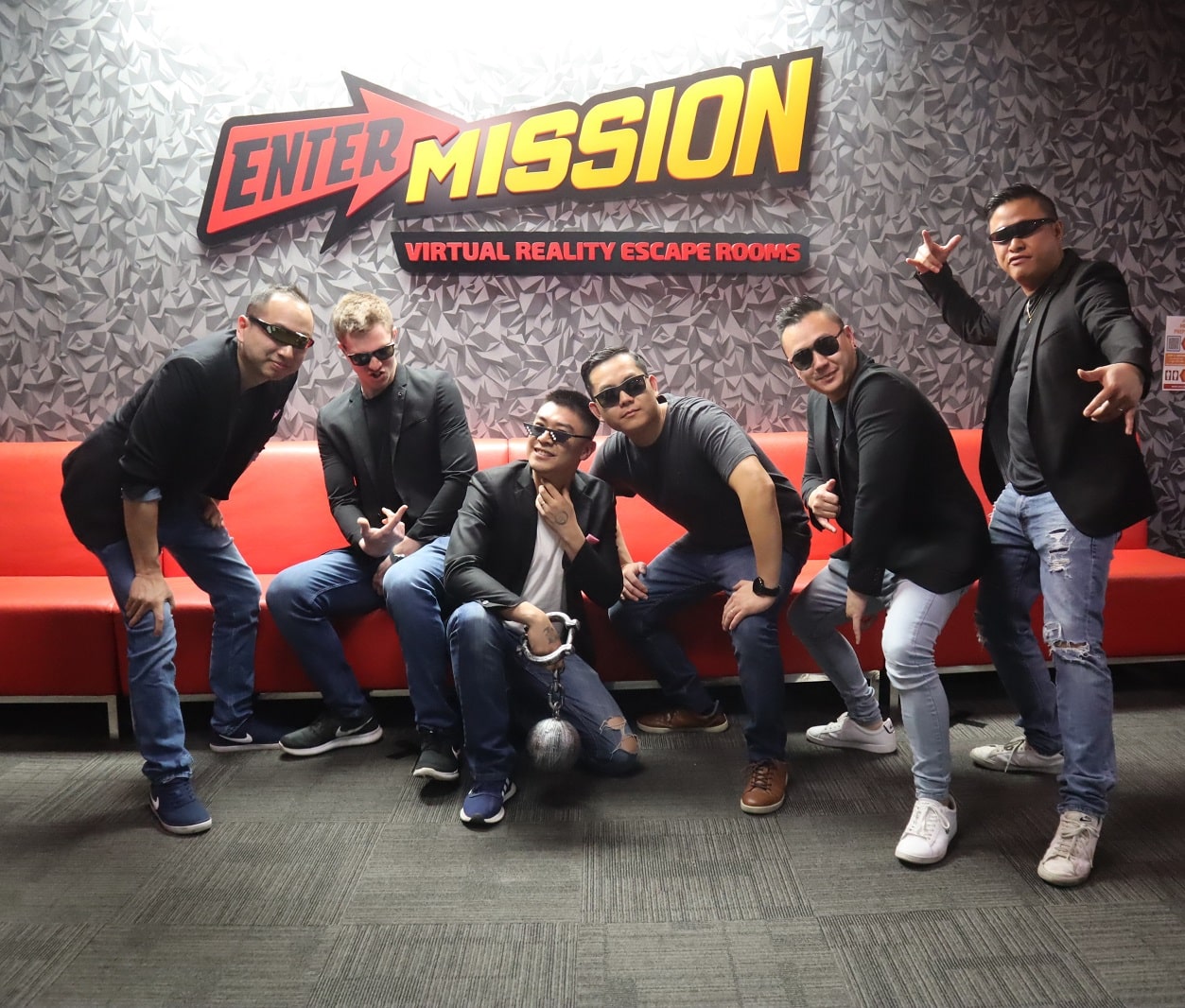 10. Christmas Charity
Every year goes by in an hour with all the celebrations. But have you spent a day with charity work? It raises your morals and teaches your children to do the same. Ask your neighbours and friends to participate as well. 
Helping another will bring a big smile to your face and theirs as well, much more than you would while partying or drinking your money away. For more information on how to proceed with the charity, head to the link!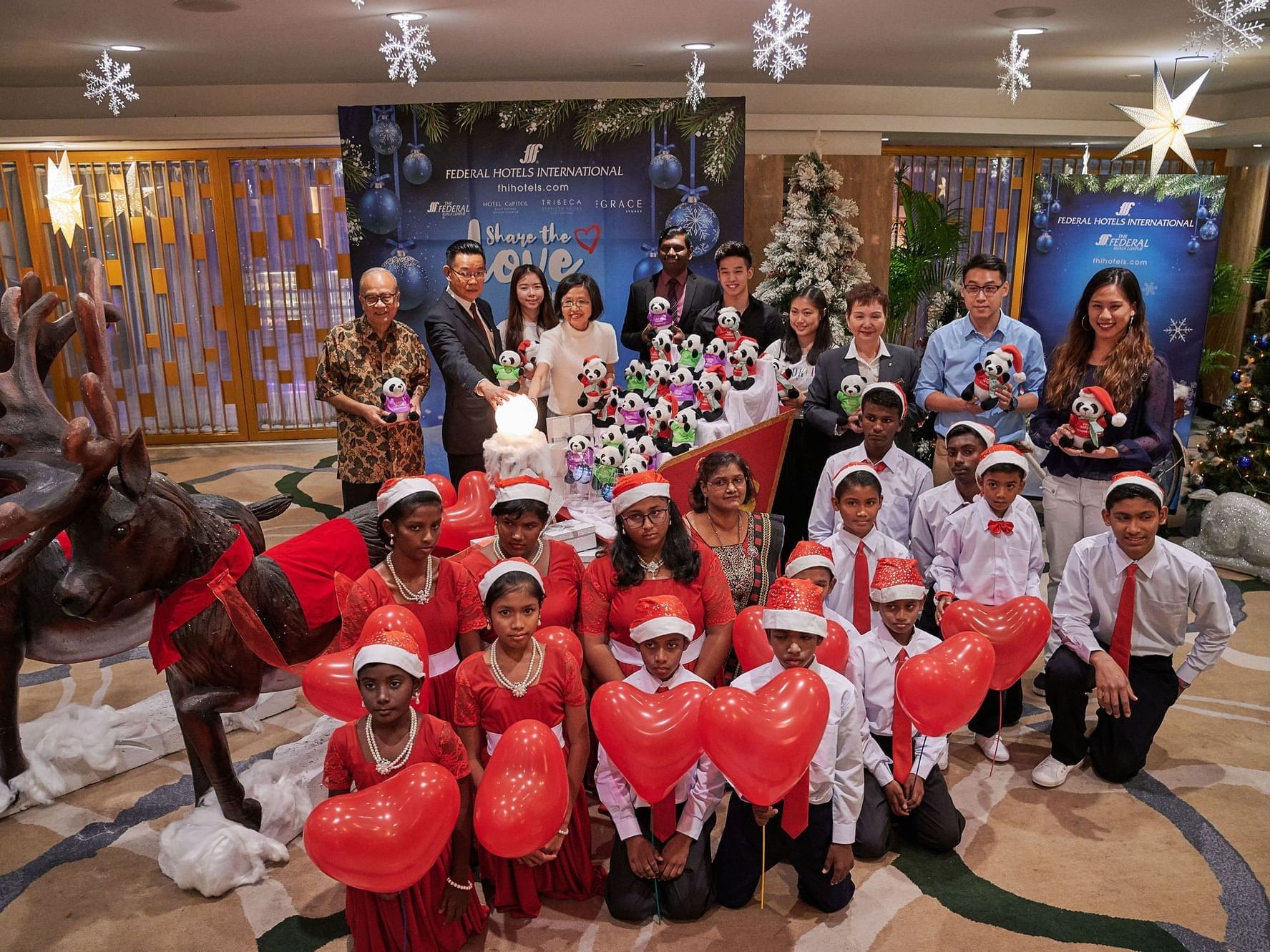 11. Picnicking
If you are absolutely alone this year on Christmas Day, do not stress. But embrace it. 
Pack yourself a picnic as you tour the city, visit the beach and rest a little. You can catch a movie or a theatre in the afternoon and end with a little partying in the famous clubs of Sydney! 
For more ideas on spending the day indoors, here is a link to explore more.