Discover the Best Birthday Party Venues for Kids in Sydney
Finding the perfect venue for celebrating your child's birthday can be a chore. There are several things to consider when hunting for a venue. The list includes location, amenities, capacity, and price. Luckily for Sydney dwellers, plenty of entertainment venues offer kids' birthday party packages. Let's walk you through the ten best venues for hosting your child's birthday.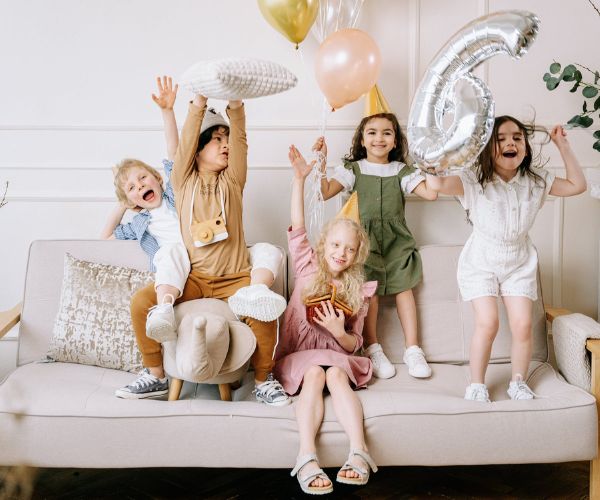 Top 10 Kids' Birthday Party Venues in Sydney
If you want to go the extra mile to make your kids' birthday party memorable, these are the top ten places in Sydney to do it!
Entermission Sydney
Escape room birthday parties are tending as they offer unparalleled excitement and a thrilling adrenaline rush. And it doesn't get any better than Entermission, Sydney's ultimate VR escape room and party destination. Kids love our wide range of interactive VR escape games across multiple genres like action-adventure, mystery, fantasy, horror, and more.
Our all-inclusive birthday packages include 60 minutes of pure excitement followed by an hour of chitchat and bonding in a private party room. We provide ice cream cakes, chips, lollies, chocolates, lemonade, and water and can arrange for pizza and cutlery. And don't forget to click loads of team and group photographs after the game!
Little Plaster House
Let your kids explore their creativity by hosting their next birthday party at the Little Plaster House. The vibrant plaster painting party venue is perfect for kids who love art and craft. Choose from various themed party packages depending on your child's interests.
The venue offers themes like fairies, unicorns, superheroes, little Picasso, and little Van Gogh. Each table sits six. Parents must reserve one slot even if they aren't painting. Please visit the Little Plaster House website for more information and booking details.
SEA LIFE Sydney Aquarium
Want to give your kids the experience of a lifetime and make their birthday even more special? Celebrate their birthday at SEA LIFE Sydney Aquarium and watch them be awestruck by the majestic marine exhibits. No other party venue offers such an exquisite underwater backdrop. Better yet! The SEA LIFE team makes every arrangement so parents can rest easy.
The all-inclusive birthday party packages include a private party room, experienced event specialists, catering services, and more. Simply send your requirements, and the team will revert as soon as possible. For more details, please visit the website.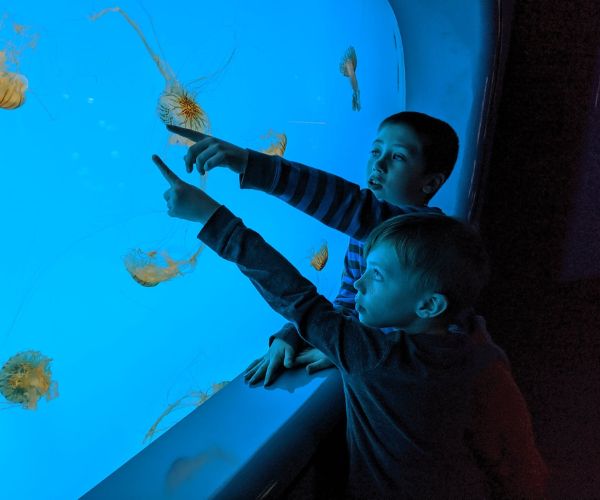 WILD LIFE Sydney Zoo
If your child loves animals, this is the perfect venue for celebrating their birthday. WILD LIFE Sydney Zoo is home to exotic domestic and foreign wildlife exhibits. From koalas and kangaroos to wombats and Tasmanian devils, your kid will have a gala time admiring the wonders of Mother Nature.
Located in the heart of the city, WILD LIFE Sydney Zoo offers special packages for celebrating birthdays. If you want to throw a themed party, their event spaces provide a one-of-a-kind experience. For details, please visit their website and get in touch with your requirements.
Ku Ring Gai Wildflower Garden
Does your kid love to explore the wonders of nature? Then the Ku Ring Gai Wildflower Garden is the perfect place to celebrate their birthday! Spread over 100 hectares, this sprawling nature park is home to some of Australia's most unique plant and animal species. And the place allows kids to connect with their inner animal.
A 1.5-hour Wild Birthday party package includes an hour-long excursion led by an experienced Ranger followed by a 30-minute recess for cake and food. Celebrate your child's birthday with an immersive natural experience and encourage the curious bunch to get their hands dirty exploring Mother Nature's beauty.
Laser Warriors
The perfect birthday venue for physically active kids. Laser Warrior offers fantastic packages for creating memories on your child's special day. Every laser tag kid's birthday party delivers unlimited fun. Your kids will have a gala time running around and ambushing the opponents in a safe environment.
Birthday parties at Laser Warriors are suitable for kids aged ten and above, although younger individuals can also participate. Better yet! You don't have to worry about bruises and injuries since the experience is projectile-free. For details, please visit the website or send your inquiries via email or chat.
Manhattan Superbowl
The party never stops at the Manhattan Superbowl! If you are looking for a fun venue for your child's birthday, this one will fit the bill. Each party package includes a dedicated host who takes care of ALL your needs. So, parents can rest easy. Better yet! Kids will LOVE the experience.
Parents can also compete in friendly bowling challenges or enjoy drinks at the bar! You can book catering services in advance or order from the menu selection. The platters and woodfire pizzas are pretty famous here. Visit the website for details.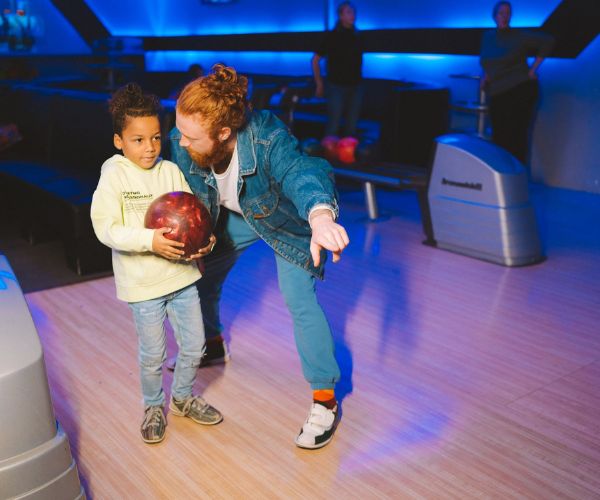 Pittwater Golf Centre
Are you looking to expose your child to golf? We have the perfect solution for you. At Pittwater Golf Centre, your kids will have a fun taste of mini golf for two whole hours, followed by a round of tasty snacks and beverages. An all-inclusive birthday party package comprises 18 holes of mini golf, 2 hours in the party area, and custom party invitations.
Choose from the wide range of party packages on offer. You can also add amenities according to your requirements. Pittwater Golf Centre recommends at least ten kids for catered parties and 6 for self-catered parties. Please visit their website for additional information and remember to read the terms of service before booking.
OZ Funland
A themed party venue unlike any other, OZ Funland offers a unique opportunity to make your child's birthday even more special. Party packages include access to a stage, lights, sounds, and big screen projection. Pick a theme your child will love, and you're all set for the party. You can bring your own food or order catering services.
All-inclusive birthday party packages include several special activities to keep the kids entertained. The list includes the magical OZ Quest, Jumping Castles, and Playmaze. Choose from a wide range of popular characters like superheroes and princesses, and watch your child have a memorable day.
Planet Mino
If you're looking for a quiet and peaceful venue for your child's birthday, Planet Mino is the perfect destination. Located in Chatswood, the place is specifically designed to offer the most fun and interactive experiences for kids of all ages. Parents will enjoy peace of mind for a few hours as their wards have fun in a safe environment.
The two-story facility includes the primary play area featuring climbing walls, multiple slides, a ball pit, and a walkway for the older kids. Other amenities include an interactive supermarket, toys, and games for younger kids. For more details, please visit the website.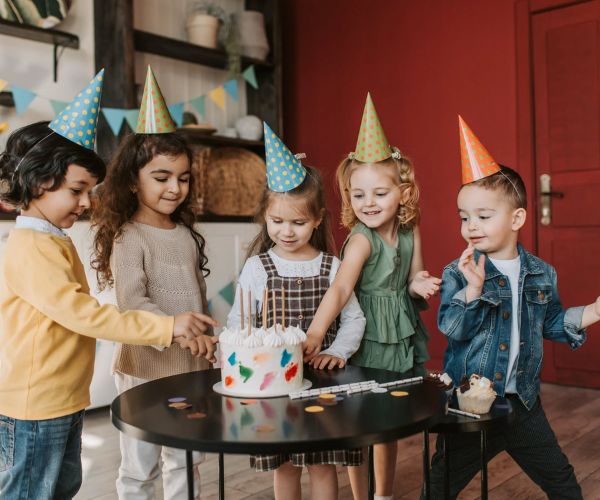 Ready to Throw an Epic Kids' Birthday Party in Sydney?
Now that we have covered the most eccentric places to host your child's birthday, we hope you find it convenient to throw the next birthday party. Every venue listed above offers a unique twist that kids will love. But if you want to give your child the ultimate birthday party they will remember for a long time, drop by Entermission Sydney.
We host unforgettable parties for kids aged eight and above. Please get in touch with your requirements, and an experienced party planner will get back to you as soon as possible. Have a special request? Don't be shy! Our team can accommodate most requests. So, what are you waiting for? Book NOW and get a 25% discount!