6 Unusual and Exciting Hen Party Ideas in Sydney
All these hen party ideas are easy to organize, and awesome to take part in.
Once the date is set and everything is in motion, the only thing left for the bride to do is to have a hen party.
Along with her friends, a bride can have her hen party anywhere she chooses.
The main intention is to have some last-minute fun before the institution that is marriage takes her away.
As portrayed in movies and popular media, most women prefer to celebrate with their circle of friends at a small, intimate event.
But there is more to a hen party than just a small, intimate event.
Depending on your unique preferences, there are hundreds of fun hen party ideas you can choose from.
You don't have to do the same old stuff everyone's done.
Yes, you can still have a small intimate event but tweak it a little.
Our list below features the 6 most unusual (but interesting nonetheless) ideas for a hen party in Sydney with your friends.
A spa weekend
This is the perfect idea not only for the soon to be wed but also her friends. What can be more relaxing than a whole weekend of being pampered and waited on?
The benefits are so many too. You get to open up the skin pores, make the skin glow, get rid of dead skin and then some.
Spa wellness treatments
Most spas have an amazing variety of wellness treatments you can choose from.
One is aromatherapy, which involves aims for mood improvement through the use of sweet, relaxing scents like mint.
Baths are popular too, from steam baths, artificial waterfalls and feet baths to saunas, jet hydro massages and mud baths among other options.
They have unique rejuvenating effects on the body, whether it's opening the pores, softening the skin or relaxing your tense, over-worked body.
Next, you've got to get a massage done, if only for their effects on stress.
Spa massage
No spa day is complete without a massage.
Whether it's a deep massage or an exotic, modern version of it, you and the girls must order one at the parlor.
Spa waxing
Waxing is another activity you mustn't skip; it will be expertly done and will leave you feeling so much better.
A good spa day is never complete without good manicures and pedicures for everyone.
For good measure, order the whole gang cosmos to cap off the day.
There are numerous spots around Sydney to choose from for your hen party spa day.
A Google search will get you the best results. Make your reservations earlier and prepare for a great time with the girls.
Virtual reality escape rooms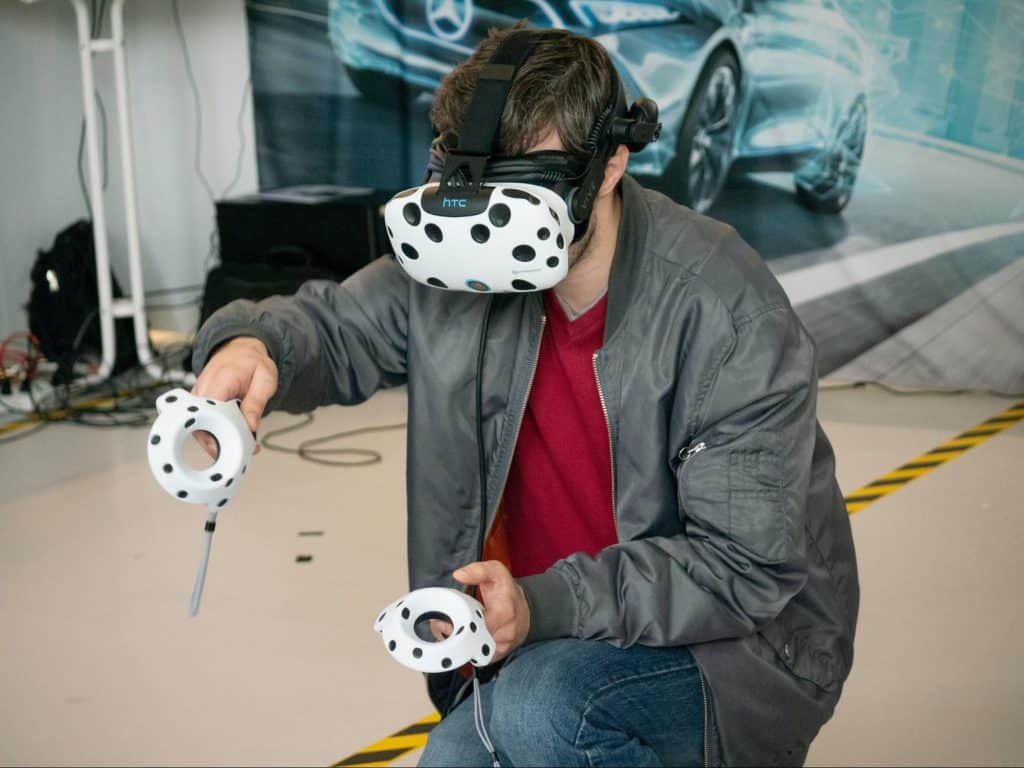 Instead of hitting the streets in search of an adventure, you and your girls could do something so fun you will never forget it.
Virtual reality escape rooms fit the bill.
What is a virtual reality escape room?
Escape rooms are places where a group of people are locked and left only with clues to solve a number of puzzles that lead to their escape.
They are fully safe and easy to enjoy, especially with a group of people.
When virtual reality software is added to the escape room, it becomes a VR escape room. These ones are the coolest; it's VR action and a mega thrill all in one.
The girls get to wear VR visors and gloves to start their games in the virtual world.
What makes a VR escape room so awesome
If you and any of the girls are tech savvy, this activity promises a lot of fun.
You still get to solve clues and escape dangerous situations, but in a fully immersive experience that's out of this world.
A hen party that you will never forget
The sheer range of situations you can experience in a VR escape room makes it a hen party event that is sure to be memorable.
You can expect your social media to light up with photos of your VR escape room experience.
Feel free to check out Sydney's premier VR escape room and see if you'd like to fit it into your hen party plans.
Thinking of drinking in an escape room? Here is why you shouldn't.
Making handicrafts
If low-key is your choice, you can have an awesome time with just some stationery, some glue, glitter and other adornments.
Handicrafts are just the idea for fun time together with the girls.
How to go about making handicrafts
You can invite the girls over to spend the day together as you make handicrafts together.
For instance, you can purchase wooden spoons and write affectionate messages or words of marital advice on the backs to give to your friend at the party.
There's also the idea of making badges with affectionate naughty names for each crew member for example 'Cougar', 'Savage', 'Angel' and others you might have.
For social media experts, you can make a box-shaped cut-out with various adornments and a hashtag for the lovely couple such as #JanetAndSam attached at the bottom. This can later be used for photographs later.
You can also make cards with affectionate messages for each friend to receive, clipped to a small gift for each girl. All this can be a lot of fun to create over warm chocolate. These creations can then be given to the bride as presents, accompanied by speeches.
While it's not the most conventional way to do a hen's party, it achieves the point of the event better than many other ideas.
Glamping
Are you a fan of the outdoors? If you are, glamping is the perfect way to do a hen's party.
What is glamping?
A day out in the woods while looking cute in glam outdoor outfits with plenty of photo ops out in nature with all kinds of beautiful sights and sounds. That's what glamping is all about.
It comes from a combination of camping and glam, hence the cute outdoor outfits.
As many brides and their crews have discovered, glamping is quite an adventure to undertake. It's crazy fun and there are no limits to the shenanigans that can be gotten up to out in the wild.
Glamping activities
From bird watching, line gliding, tracking, fishing, building a fire at night to swapping scary stories from each other's' childhoods and playing fun games like 'Never have I ever', there is no limit to what you can experience.
Dancing around a bonfire and swimming in a lagoon or hot spring are popular alternatives, as is playing music.
For safety purposes, book a ranger and arrange for forest patrol to be on site to ensure you and your girls are safe throughout the trip.
Cookery classes
Visit a tutor chef and spend the day experimenting with cooking different domestic and exotic dishes.
Learning a new cooking technique here and there can be relaxing in the most surprising ways.
The appeal of cookery classes
Many soon-to-be brides and their entourages choose cookery classes because they are affordable, safe to take part in and easy to do.
Cookery is so wide and there are so many techniques to discover, so you will have a lot to choose from.
It can prove to be both informative and fun playing with all the different recipes and techniques.
You and your team can choose something specific, whether it's fish and chips or pastries and cakes.
You can also get lessons on how to make cocktails and other drinks.
No doubt this is a very unconventional way to do a hens party.
But it is worthwhile if you are looking to do something different and fun. You might also consider adding it to a list of planned activities for the day.
A small intimate party
This list is for unusual hen party ideas, but we couldn't fail to leave room for something more in line with common tastes.
Most hen parties are small intimate parties involving the bride, her female relatives and friends.
You can tweak yours with a surprise musical performance, a fun dance, a manicure/pedicure session and more.
Or you can have it outdoors in picnic style, depending on the weather.
A basic hen party may be affordable but it isn't fun enough to make a memorable event.
To sum up…
A hen party can be planned and executed in quite a number of ways with success.
The bride's friends shouldn't be scared to venture into the unknown or dare to give their soon-to-be-married girl the time of her life.
Whether it is unique choices like the escape room or the usual choices like hiring a stripper, the options are endless.
Just make sure you have a great time with everyone involved.