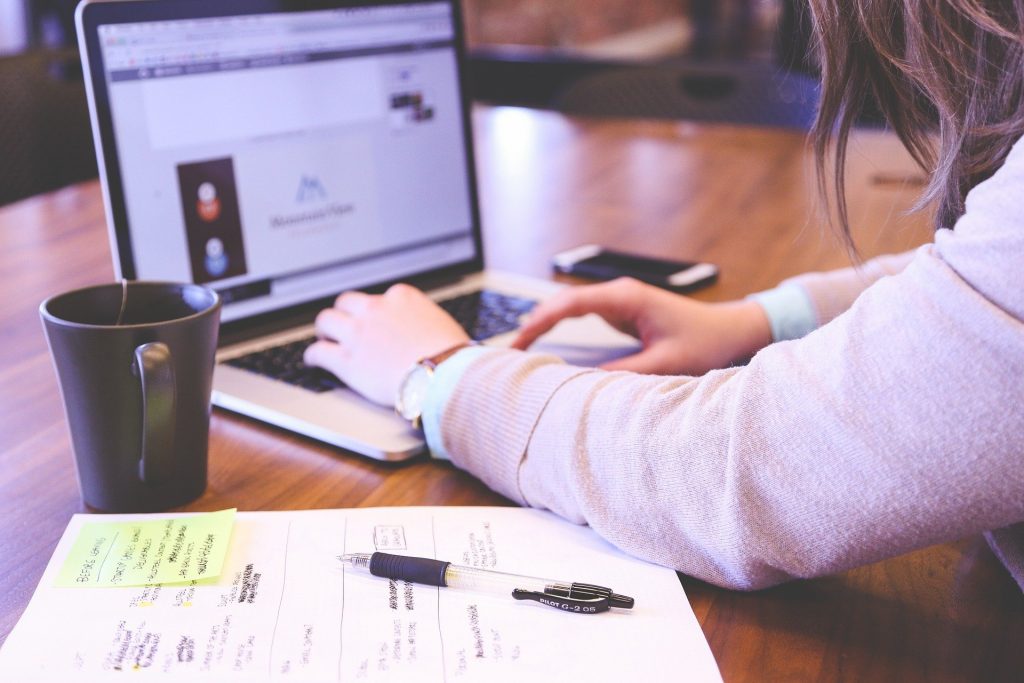 Writing an Escape Room Business Plan
Setting out your business plan in an organized fashion will both help and inspire you to keep improving your escape room business proposition.
In this blog, we are going to look at the different sections of an escape room business plan, and take a look at how you can create one for your own escape room business proposal.
First, we will go over the traditional escape room business plan format. This is the format that's used the most, and it details every single business detail relevant to your escape room business.
Next, we'll take a look at 5 features of an escape room business plan.
Of course, you may want to create a 'leaner' business plan, as a first draft, or because you're pitching to non-seasoned investors who'll get lost in a detailed business plan.
There's a leaner 1-page business plan format that's just right for these situations, and that's what we'll look at next.
Finally, we'll round off the blog with some resources you can use to create your escape room business plan.
Add a header to begin generating the table of contents
Escape room business plan - traditional format
A traditional escape room business plan has the following sections:
Having a separate title page makes the business plan presentable.
The page should have only:
The

title

- Funhouse escape room (just as an example).

The

subtitle

- A plan to build an escape room in Anaheim, California. (again, just an example).
This is self-explanatory but remember to include this in your business plan!
There are so many questions to consider, sometimes people forget these basic things.
This section should summarize the entire business plan within a page or two.
The best way of going about it is:
Start with a one to two line introduction, explaining

Your business

- an escape room (entertainment center) with so many rooms, each with a maximum capacity of so many players.

Your target customer mix

- you're setting up the escape room in Anaheim to leverage the rush of people visiting Disneyland.

Follow that up with

summaries

of all subsequent sections of the business plan, each of 1-2 lines.

You

may

include one line explaining what an escape room is.
This section discusses why the escape room industry is worth entering.
Typical points would include:
Growth trends of the industry till date.

Estimated future growth trends.

How the particular region (state, and county of city) where you propose to set up your escape room is doing. Typical points would include:

How the general economy is doing (a strong economy means people are financially secure and would want to spend money on entertainment centers like escape rooms)

Whether the area is a tourist hotspot.

Whether entities that are likely to opt for 'special event' or 'large group' bookings - like other companies, schools, etc, are available.
The local chamber of commerce, and the good old internet search can help you gather the data.
Typical demographics who book escape rooms are:
People looking to have a good time.

People looking to organize family events and celebrate special occasions.

Companies looking to hold team building and corporate events.

Other suitable entities* with subscription or enrollment-based business models.
Which of them are present at your proposed location, and who are you proposing to target for large group/special events bookings?
* These refer to entities like a school, a club, a library, which may want to organize events for their members.
At this stage, the reader knows what an escape room is, what growth prospects the industry has, and what customers you are targeting.
Now it's time to tell them about your business. Things like:
Will you be buying a franchise, or building an independent brand?

How many rooms and games will you have?

Will you have portable games?

How will you source the escape games?
Company structure and team building
In this section comes:
Which functions will you be handling in-house, and which will you outsource?

Given the in-house functions, what will your company structure be like?
An overview of your competitors
Give the reader an idea of what kind of competition you'll be facing.
Your main competition will be other escape rooms, but there could be others, like haunted house attractions.
Competitive advantage (if any)
How will you provide value for your players that the competition can't?
For example, if you can create online escape game content, you can start a membership-based service for people who want to experience your online content.
Ideally, 4 things should be discussed under financial projections:
For an escape room, key revenue streams would be:
Booking of rooms.

Certain special requests by large groups (like food and beverage packages).
Other revenue streams can be:
Sale of merchandise.

Sale of online content.

Advertisement of local businesses on your premises.
Typical spending heads for an escape room would be:
Payroll.

Utilities.

Rent.

Insurance premium.
Some other kinds of spending you may have to undertake are:
Professional fees (like accountant's fees, lawyer's fees, etc) as applicable.

Franchise fees, if you buy a franchise.

Subscription fees (booking system, payments processor, etc)
Try to estimate what a typical budget will be like.
An estimate of returns on investment (if possible)
If you can, include an assessment on what returns are possible for investors in your business, and a timeline of when they can start seeing those returns.
5 features of an escape room business plan
Your escape room business plan must be a

living document

. In other words, you should keep changing it according to your actual experience of opening your escape room. We shall revisit this issue in a bit.

It must have

realistic financial projections

. If you present unrealistic projections to a bank or a seasoned investor, your funding request will be turned down.

Create

multiple versions

of the plan, each suitable for a different kind of audience. We will also revisit this issue in a bit.

You must

cite your sources

. The reader must be able to quickly verify your claims (especially financial claims) for themselves.

It must be

presentable

. A badly presented business plan will be difficult to read and understand, and will be immediately rejected.
1 page 'startup business plan' for escape rooms
The traditional business plan format (the one we have discussed) gives readers an extensive idea about your business proposal.
However, there is a startup business plan format that focuses on only a few key business elements to give readers a bird's eye view of your proposed escape room business.
These plans tend to be no more than 1 page long.
The idea for the leaner business plan came from the Business Model Canvas developed by Swiss entrepreneur Alexander Osterwalder.
When does the smaller startup business plan format prove useful?
When you're explaining or pitching your business to people who're not seasoned investors - for example, your

friends and family

. You can keep a long form business for more seasoned investors, and a 1-page version for friends and family.

If you know the business plan will change frequently, based on your research and assessments of the industry, that is, this is an easier way of creating a

living document

.

If you feel that your escape room business is a relatively simple business proposition, and doesn't require a detailed plan.
The various parts of a 1 page business plan for your escape room
Describe each of the following elements of your escape room, as briefly as possible:
Why will people book with you, and not with
Another entertainment center nearby, say, a movie theater?

Another nearby escape room?
In other words, what value do you provide that isn't available with a competitor?
While you're writing the value proposition, remember that you're explaining what you offer to the consumer, not what you're offering to investors.
'We aim to become California's largest escape room' is not a value proposition.
'We will provide office workers with short escape games that will be a welcome change from spending lunch break at the bar' is a value proposition.
Customer segments/demographics
Who are your target customers?
For escape rooms, companies looking to organize team building activities are a key customer segment.
Other target segments could be:
School and college groups

Tourists

People looking to organize private events.
And so on.
You may include a line explaining what an escape room is, if you think the reader won't know.
But the main thing to explain in key activities is what steps you'll take to fulfil your value proposition(s).
For example, 'We will use portable games to cater to office parties who want to experience our games on their premises'.
Anything - tangible or intangible - that you can leverage to:
Add

value

to your players, or

Gain an

advantage

over your competitors
Is a resource.
For example, having more than one portable game is an asset, since you can cater simultaneously to more than one party that wants the escape game brought to their door.
What businesses will you be working with to run your escape room?
For example,
You can partner with nearby restaurants to offer food and beverage packages to large and corporate groups.

If you decide to build an independent escape room brand, you'll need to network with suppliers and contractors.

You may even partner with nearby escape rooms to send clients to each other.
Most escape rooms prioritize online marketing over offline.
In online marketing, SEO, social media marketing, and paid ads are the most important channels of communication with potential players.
You can also try to get featured in offline media, like newspapers and TV.
Think about having a medium to long term action plan for optimizing outreach via marketing channels.
List out your main costs.
Summarize a long-term plan, if any, to either gradually reduce costs, or make specific investments aimed at attracting more players.
The biggest source of revenue for an escape room is, of course, bookings.
Other potential sources of revenue are merchandise sales, online content sales, and advertising other (chiefly local) companies on your premises.
Present your 1-page escape room business plan as a table spread out over a single page.
Escape room business plan resources
Here's an example of an escape room business plan (traditional format).
Here's an example of a 1 page business plan (not of an escape room). On the webpage, scroll down to the 'Lean startup format' section.
Finally, this website has some templates you can take a look at.
All the best with preparing your escape room business plan!
You can also think about opening a virtual reality escape room.
Please leave your thoughts and suggestions in the comments below as we are constantly looking for ways to improve this article. Have a great day!