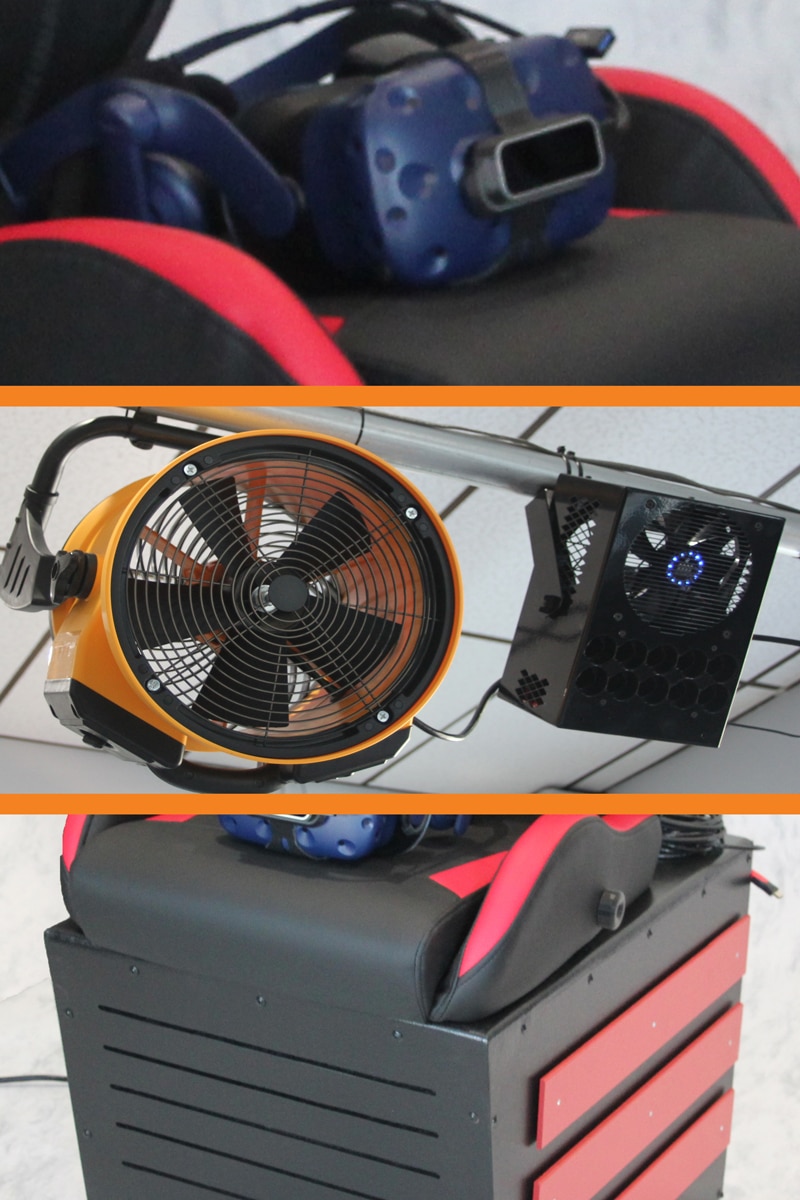 HTC VIVE HEADSETS
for high res graphics
LEAP MOTION HAND TRACKING
for immersive puzzle-solving
BUTTKICKER LFE HAPTICS
creates intense realism you can feel
WIND AND HEAT GENERATOR
for memorable incredible moments
DRAMATIC LED ACCENT LIGHTING
draws attention and builds anticipation
OLORAMA SCENT GENERATOR
guests will swear it's real
VR CORE WITH INTEL 17 8700 CPU & NVIDIA RTX CARD
future proofs your investment
HTC VIVE HEADSETS
for high res graphics
LEAP MOTION HAND TRACKING
for immersive puzzle-solving
BUTTKICKER LFE HAPTICS
creates intense realism you can feel
WIND AND HEAT GENERATOR
for memorable incredible moments
DRAMATIC LED ACCENT LIGHTING
draws attention and builds anticipation
OLORAMA SCENT GENERATOR
guests will swear it's real
VR CORE WITH INTEL 17 8700 CPU & NVIDIA RTX CARD
future proofs your investment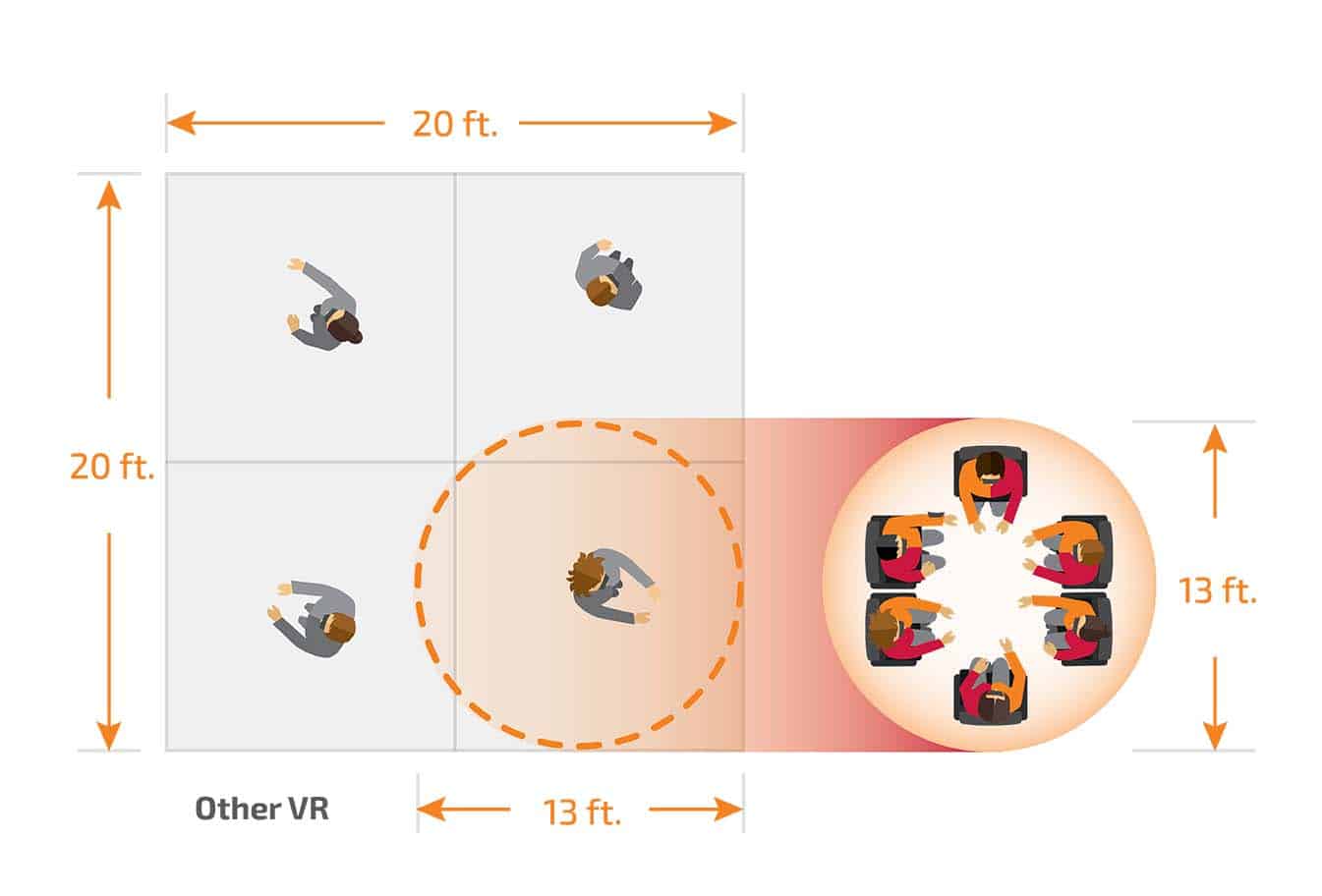 Lightning-fast ROI from maximized space utilization. 6 players together in 170 sq. ft. instead of 4 players separated in 400 sq. ft.

Premium Hardware for
Breathtaking experiences
SOCIAL, 6- PLAYER VR
FOR GREAT ROI
Contact us to find out how much you can earn by converting your 4 player room into a 12 player VR escape room.