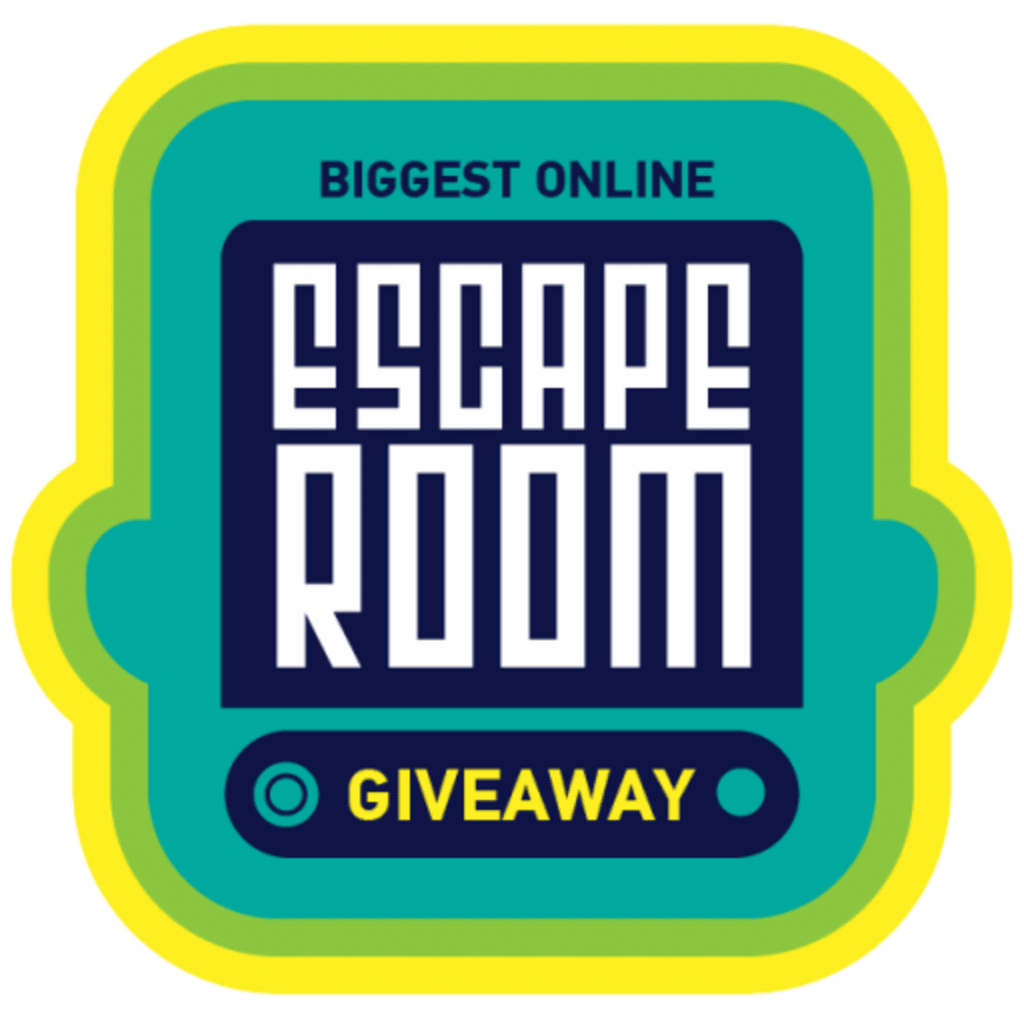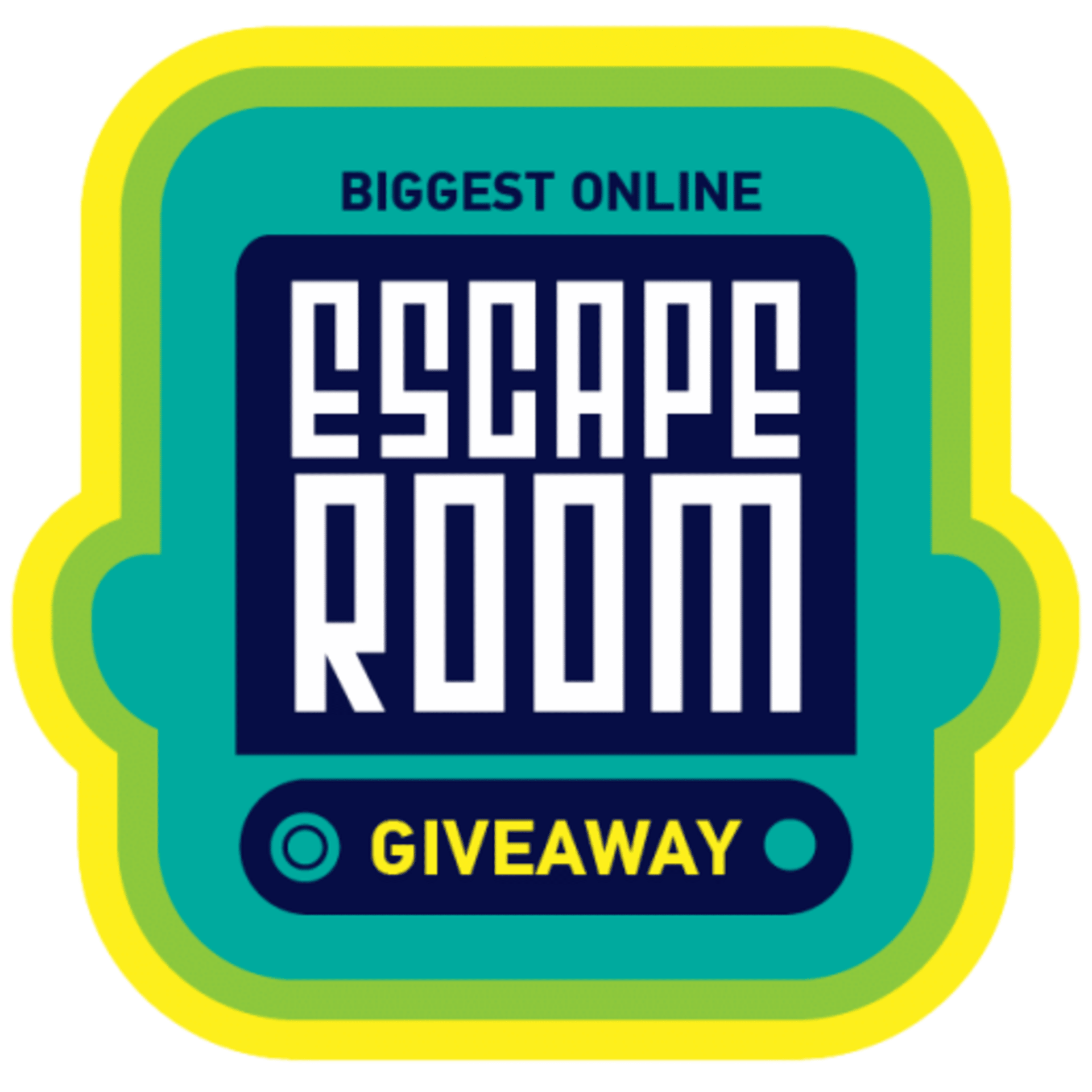 All the games at stake in the Biggest Online Escape Room Giveaway
You could win SEVEN of these games absolutely free of cost for yourself and your friends.
By now, I think you have heard about the Biggest Online Escape Room Giveaway and all that it promises.
Fill up a form to enter, collect bonus points by getting referral signups, and have a shot at being one of the THREE people who win an all expense paid GLOBAL online escape game package.
So, the next question is...what actually is at stake?
Which online escape rooms could a winner of the giveaway win?
Here's a comprehensive list of all the games at stake in the Biggest Online Escape Room Giveaway.
Which will it be - travelling back to the 80's, or facing off against an elusive assassin?
Timeline - Save The Future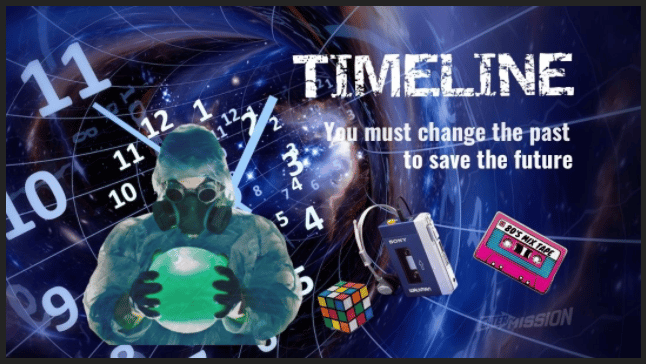 Get ready for a retro '80's experience as you travel back in time to locate a formula that is the only thing that can save the world in the present from collapsing into total chaos.
You have one hour to locate the formula; after 60 minutes, there will be nothing more anyone can do!
CIA Taskforce - Outwit The Assassin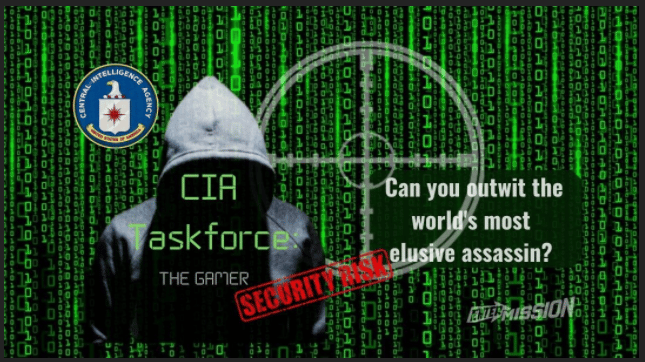 Stuck in a room with your team, you can't remember how you came there. All you can see is a timer counting down 60 minutes.
It looks like you've been captured by the feared assassin known as The Gamer.
Can you turn the tables on the assassin, and find a way out of the room before time runs out?
From recovering urgently needed evidence to trying to enter a secret society, you've got 4 great choices at Wild Goose Escapes.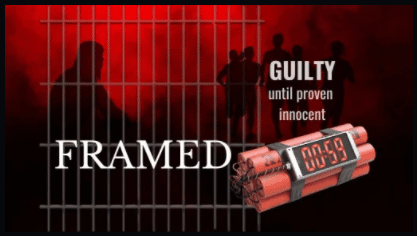 Framed for a crime he didn't commit, your friend is on death row.
Evidence proving his evidence exists, but a bomb has been planted to destroy the evidence within 60 minutes.
Can you beat the bomb and recover the evidence that can save your friend's life?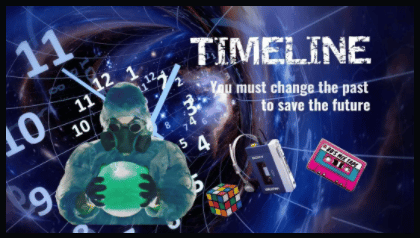 The world is in chaos.
Some Weird Science is needed to set things right.
Travel back in time - to the '80's - to find a Weird Science fix for the chaos.
You have 60 minutes to find it, otherwise the world will collapse into permanent chaos.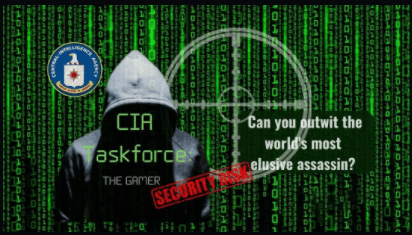 You're a team of CIA agents tracking a notorious assassin known as The Gamer.
However, it seems that you've been trapped inside a room by the assassin.
Can you face off against the assassin you've been chasing, turn the tables, and find your way out?
You have 60 minutes.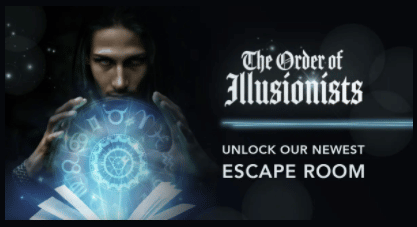 You have just ONE chance to prove yourselves worthy of entering the Order of Illusionists.
ONE HOUR to pass the series of tests created by some of the best magicians ever, to be accepted into the Order.
Can you do it?
Find yourself in a 'ticking time bomb' scenario in a 1970's Cold War setting...literally!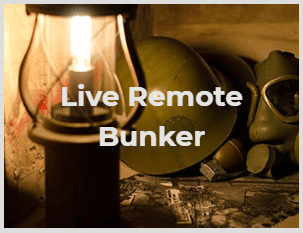 At the height of the Cold War, a double agent has mysteriously vanished.
Worse, a devastating nuclear weapons launch has been initiated in his secret bunker.
Can you direct an agent from Q Branch through the bunker and disable the launch before it's too late?
A classic horror movie franchise, a haunted ship, or a battle against ancient pharaohs...which will it be?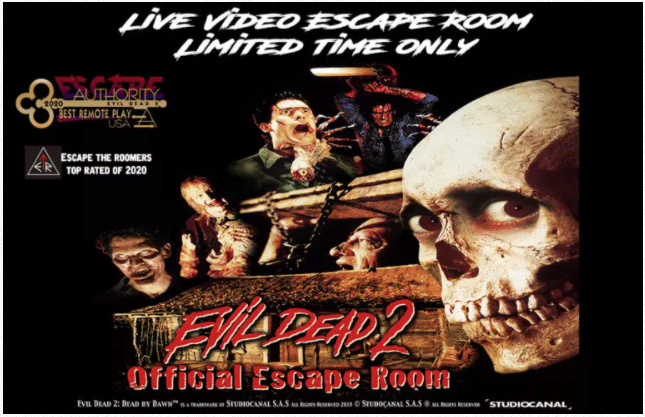 Pay homage to the classic horror franchise Evil Dead as you try to return the Evil Dead to their own realm and save your associate from being sucked into a ghostly vortex forever.
You've got 70 minutes to do it!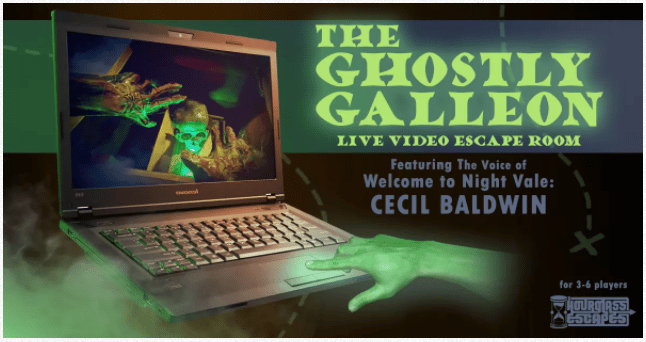 While exploring the Bermuda Triangle you've been sucked into the wreck of the Ghostly Galleon and connected to the spirit of the Banshee Buccaneer!
You have 70 minutes before your souls are lost forever!
Can you escape?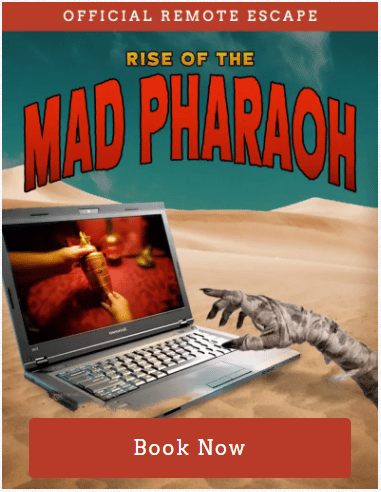 Examine the artifacts and a sarcophagus as you try to put an end to the Mad Pharaoh's reign of terror and save Dr. Carter!
You have 70 minutes before Dr. Carter is doomed.
Can you do it?
Designed by professionals drawn from the fields of 'game design, theater & storytelling', this is a unique experience that will see you interact with multiple characters.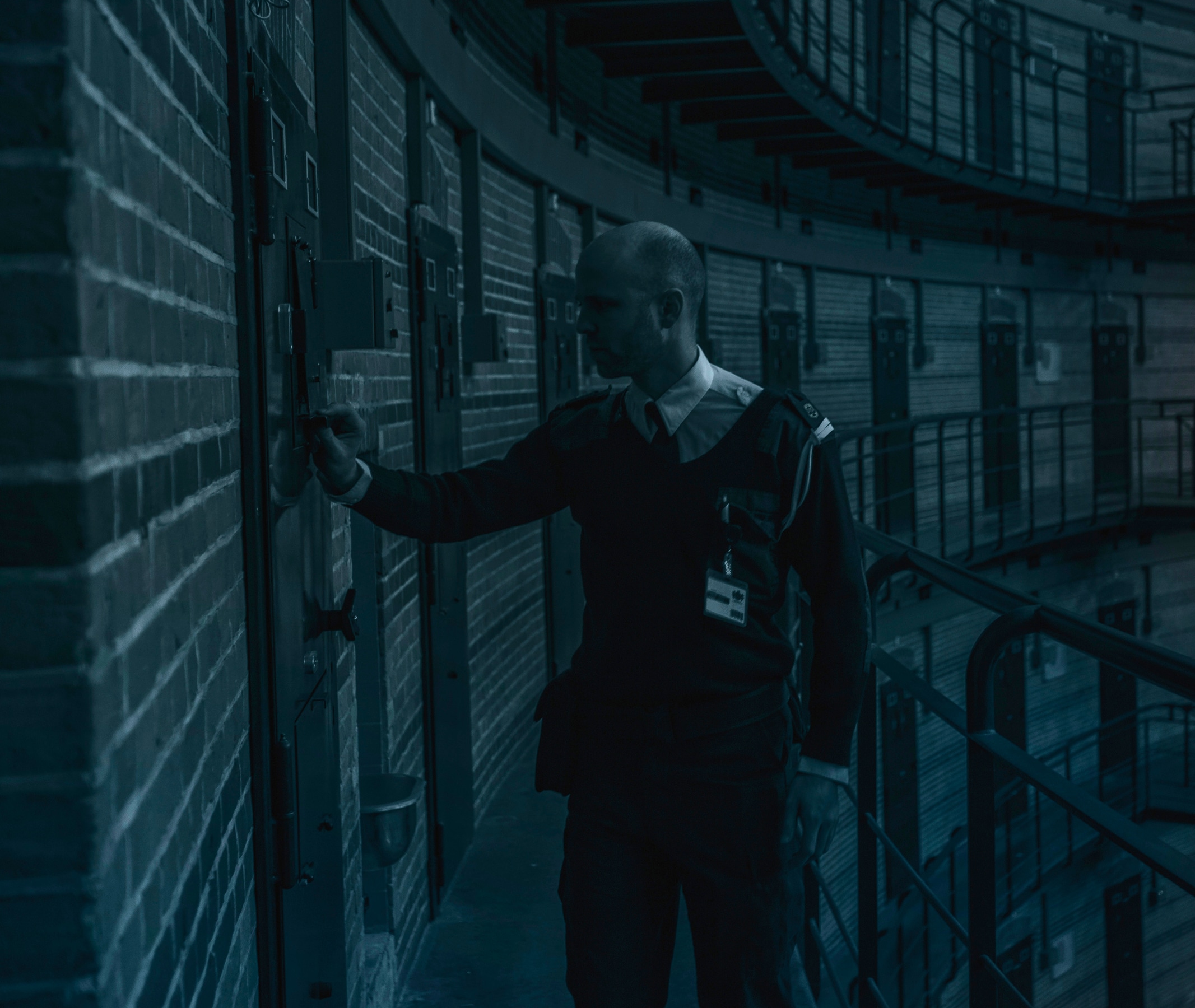 Yuri Koblenko has been unjustly imprisoned in the 'de Boschpoort' prison.
It's up to you and your team to interact with inmates and guards as you try to mastermind an escape.
You have 45 minutes. Can you do it?
From finding out what happened to the animals at the vet office to gaining access to a VIP backstage tour, there's a lot of unique games for you to check out here.

The Superhero Task Force is depending on you to save the city of Megatropolis.
You have 60 minutes.
Can you do it?

Revel in your dark side in this counterpart to Superheroes.
Can you assemble your destructive plans for Megatropolis before the chemical compounds disintegrate?
You have 60 minutes.

Prove yourselves worthy of joining the Super Kids Squad by completing your tasks before everyone goes home!
You have 60 minutes.

Animals have gone missing from the vet office.
Authorities suspect you; but you are innocent.
You have 60 minutes to unmask the real perp and save yourselves from arrest. Can you do it?

Yes, THE Sherlock Holmes!
He has been framed for a crime he didn't commit; and Dr. Watson is counting on you to recover the evidence needed to prove his innocence.
You have 60 minutes.

A big short DJ is giving one final concert.
As a huge fan, you're desperate to get a backstage tour.
You have 60 minutes to prove yourselves superfans to be allowed to have a VIP tour.
Can you do it?
From a mysterious research facility to a fairy tale wonderland, there are all kinds of surreal experiences waiting for you at Gamescape.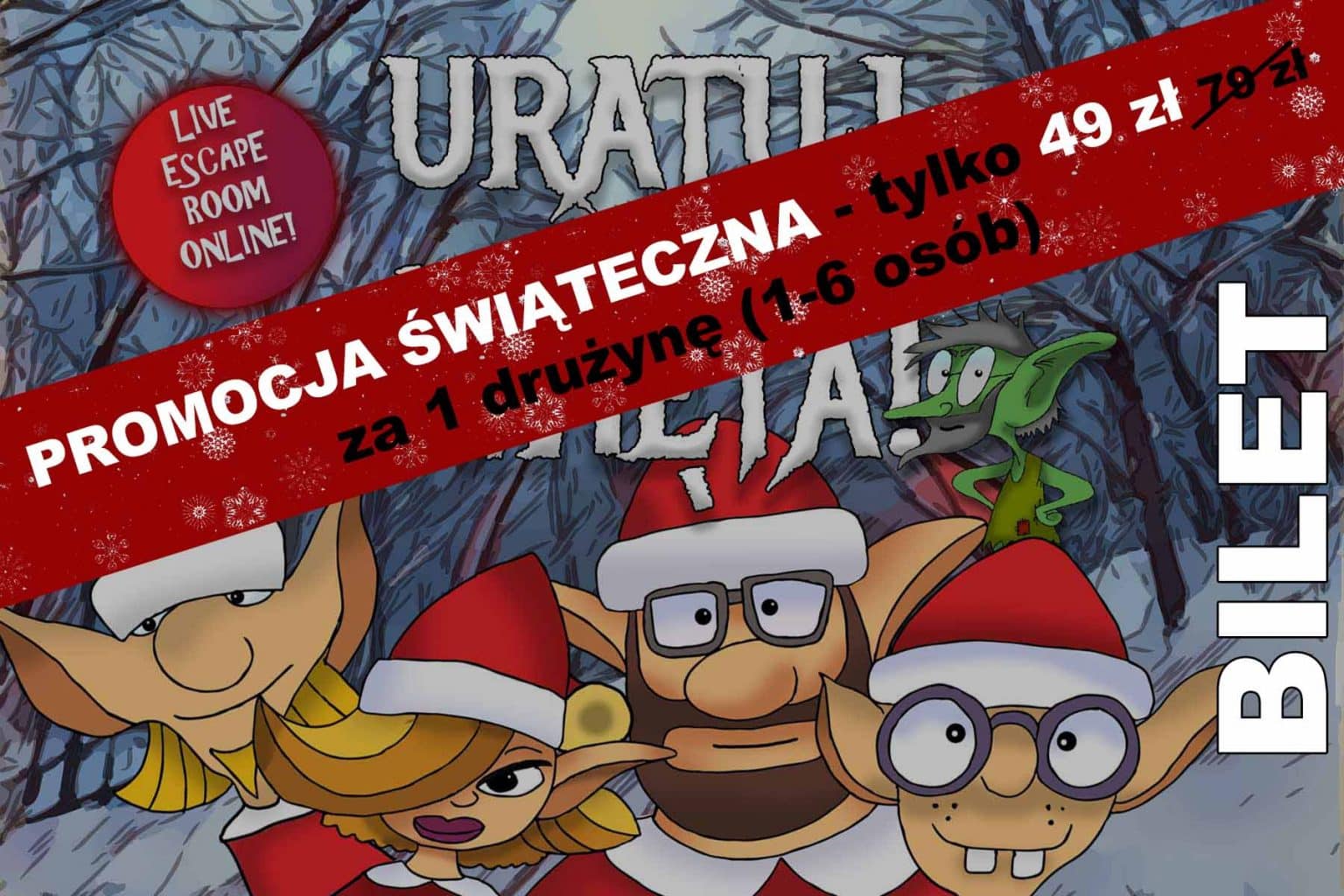 Will Christmas as we know it survive?
It depends entirely on whether your Fellowship can track down the Gremlin and convince him that Christmas is worth saving!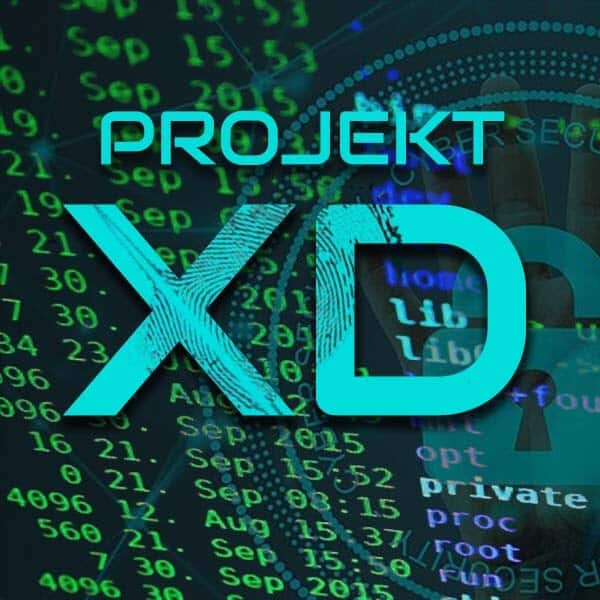 Why did three scientists go missing at the Spider Tech research facility?
What is Projekt XD?
A team of intelligence agents from WISE, you have 60 minutes to go through the facility and figure out where the Projekt XD blueprints are.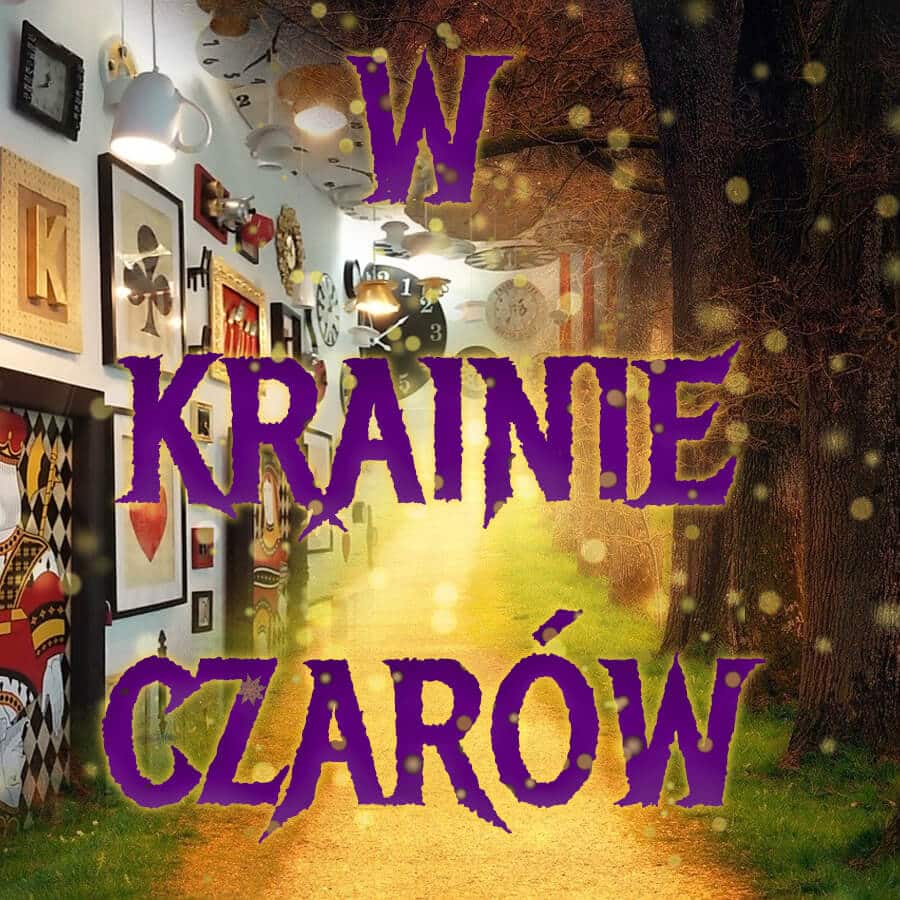 Can you and your team help recover the magic crystals that the imps and trolls have hidden away, without which the world is becoming sadder and sadder?
You have 60 minutes to make the world happy again!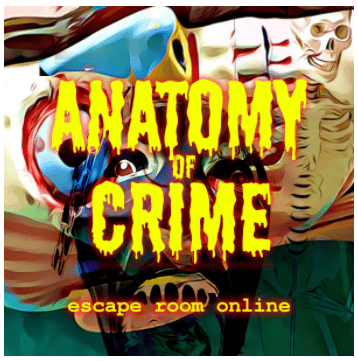 A suspected serial killer had been arrested but identical crimes kept occuring, so he had to be released.
Lead a team of criminologists through the suspect's apartment and find out what is going on. You have 60 minutes before he realizes what you're doing, and vanishes!
Can you do it?
And those are all the online escape rooms that are at stake in the Biggest Online Escape Room Giveaway.
Just as a reminder, here's how the giveaway works:
 - Head over to the escape room giveaways website to sign up for the giveaway.
 - Find out how you can win bonus points by doing things like visiting partner escape room websites, getting referral signups, etc.
 - The sweepstake will take place at 10:00AM Central Standard Time on Tuesday, February 16th, 2021. Details are available on the official giveaway Facebook group.
 - Three winners will be chosen via random draw.
 - Each winner will be entitled to one online escape game at each partner escape room.
And now you know all the online escape game options you will have, if you win.
Have you signed up yet?
No?
If you have, tag your friends, get them to sign up, and win bonus points.
Good luck!