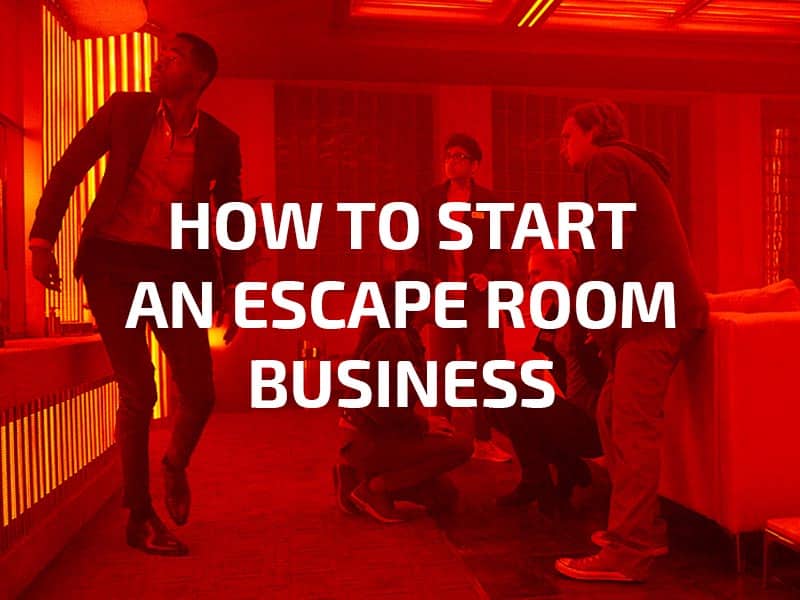 How to start your own escape room business?
A step-by-step guide on how to go from being a fan of escape rooms to owning and running your very own escape room business
We've broken up the process of starting your very own escape room business into 9 steps, each of which is explained in some detail, in this blog.
Add a header to begin generating the table of contents
Step 0 - Digging deeper into running an escape room business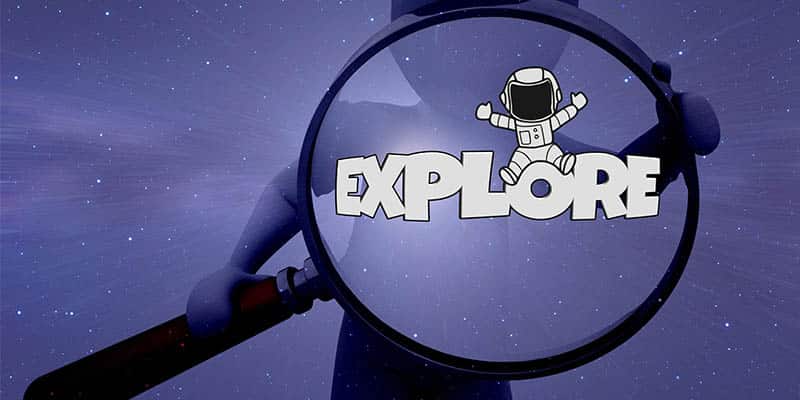 It's possible that you already know this, but, for starters, running an escape room business involves:
Identifying popular trends - this will help with creating new escape games.

Designing a smooth and enjoyable experience for the players - from the moment they book their rooms to the moment they walk through your door, to the moment you bid them adieu

Leading your escape room staff. As we shall see later, while you will delegate certain tasks, you need to pick up

a wide variety of skills yourself

, to effectively manage the entire business.

Marketing and promotional activities for your escape room

are critical

. Simply opening up your escape room will not mean customers will automatically

begin

booking to play your rooms. First they to know about your escape room before they even consider making a booking.
Step 1 - Writing an escape room business plan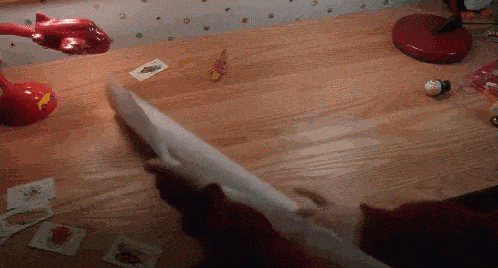 There are 3 main reasons you should write a business plan
It will give you an overall idea of what setting up your escape room will entail

It will reveal important insights that will help you when you're going through setting up your escape room - such as identifying who your target customers (players) are

Anyone you approach about financing or investing in your escape room (more on this in a bit) will ask to see your business plan
N.B. As an entrepreneur, you may already know the benefits of having a business plan. However, going over the main points of why you need one can ensure you don't forget to include important details when you're preparing the business plan.
The various parts of an escape room business plan
This is an overview of your business plan.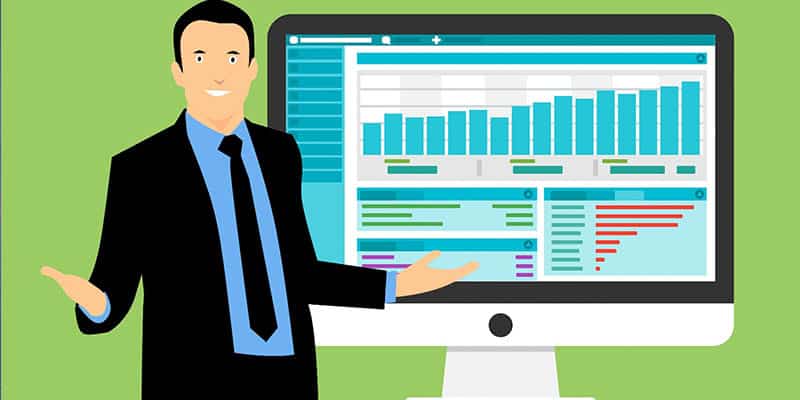 It's what people will depend on to get a preliminary idea of what your business is all about.
In other words, the executive summary can make or break your pitch, for when you present the plan to potential investors or any financial institutions from whom you're looking to borrow money.
Remember to make the summary brief and easy to understand.
This is the section where you talk about the overall escape room industry.
Key facts this section should cover are
Where exactly the escape room fits in the larger entertainment industry in your region
How well escape rooms are doing

Generally, focus on your market, whether

that

is your city or your country

depends

on the population size. You could mention the global trends and statistics for escape rooms if you have readily available data, however, this is not required.

In the specific region where you propose to set up your escape room:What's the competitive landscape? What's the population and population growth trends?, Are there many

corporations

and businesses? Are these increasing or decreasing? Are there schools / universities / colleges with large student populations who are potential customers? Are there many tourists? Doing an internet search is generally the best way to find this information. The local chamber of commerce may also be able to help you with the local statistics.

An estimate of how you expect the escape room industry to perform in the future, ideally referencing publicly available sources.
This section covers who your target customers (players) are. Key questions to cover here are:
What type of customer (player) mix are you looking to target?
Typically, escape room bookings will come from
Social outings for families and friends

People looking to host private events, like a birthday party, bachelor/ette parties (AKA stags and hens parties or some other celebratory occasion

Corporate, government and non-profit organisations and businesses looking to organise team-building events for their staff

Schools looking to organise excursions for students

College and university clubs and associations looking to organise social events
Corporate clients will bring in more revenue for your escape room, but they could also have more particular requirements than other customer groups.
You may consider including some amenities for corporate clients, like a conference room, projector or TV for presentations, and food and drink packages.
Do you prefer players to book slots in advance, or do you want to accommodate walk-in players as much as possible?
If you want to focus on walk-in players, it may be a good idea to find a location near a shopping mall, or other entertainment centers; where there is a high possibility of people looking for an exciting and fun experience who will see your business as they walk by. However, such locations also come with higher rent. Likewise, retail premises, particularly those at street level in busy locations or in shopping malls / shopping centres, carry a premium cost.
Office premises generally have lower rental and can be located close to corporations and businesses as well as public transport, making it convenient for them to hold their team building events with you. Industrial premises also have lower rental costs, however these tend to be located in less convenient locations with fewer public transport options, making it less convenient for customers to access.

Your overall business idea
Now that you have an understanding of the market (players) you are targeting, and how other escape rooms in your area are doing, it's time to think about the specifics of your business.
Will you buy a franchise or create your own brand?

If creating your own brand, who will be creating the brand, logo, website etc?

Will you build your own rooms or buy ready-made rooms (theme and puzzles only or fully turnkey or something in between)?

How many escape games and escape rooms will your business have (e.g. will there be multiple rooms with the same game so players can compete against each other)?

Which themes are you going to adopt for your escape games?

In what location(s) and what type of premises (retail / commercial / industrial) are you looking for and what is your rental budget?

What is your marketing strategy? How do you plan on attracting big-ticket bookings, like private events, schools and corporate parties?

How do you plan on building your team? This refers to

recruitment

and training of your game masters, and other members of your core escape room team.

How do you plan to build your rooms and who will undertake the work e.g. puzzle designers, handymen / builder, prop suppliers?
Earlier, you already covered how other escape rooms in your area are doing. In this section, you should cover (as much as possible)
What themes are they using for their escape games?

What types of players do they seem to target?

What are their key/most effective marketing channels?
This refers to your projection of
The capital cost including a 10% buffer required to set up your escape room business

The cash flow of your escape room business (expected monthly revenue and operating cost)

How soon you expect to break even

What source(s) of funding you need for the capital cost and at least 3 months of your operating cost
A breakdown of the capital cost and operating cost is outlined later in Step 4.
Escape room business plan resources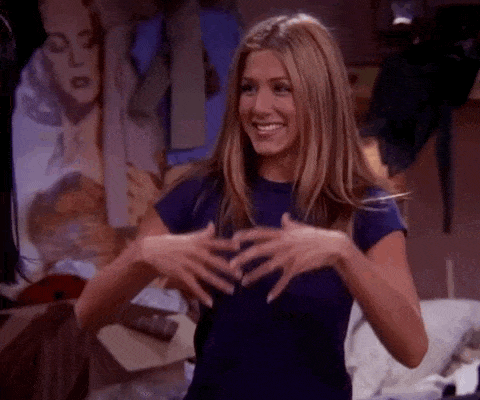 Here are a few resources to help you get started on that escape room business plan!
Now that you know the set-up you want for your escape room business and have a business plan in place, what comes next?
You'd think that, because your business plan outlined the general location, type and budget for your escape room premises, the next step would be actually finding the premises, right?
Well, you can do that; however, before that, you should decide whether you want to go it alone, or whether you want to buy into a franchise.
Step 2 - Deciding how to build your escape room business
Your options are
Building it on your own

Outsourcing the entire setup 

Buying a franchise
Choosing between these options is a matter of trade-offs.
If you go for building your own escape room brand, you have complete creative control and the freedom to execute your plan as you see fit. You are free to outsource any functions you want.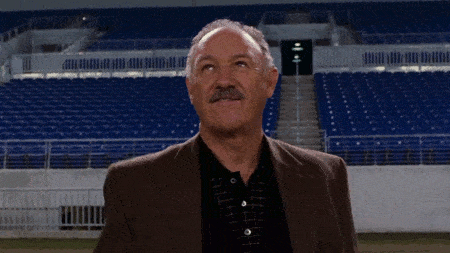 On the flip side, you will be working completely on your own, can be daunting for first time business owners.
The functions that tend to be outsourced are
Legal

Accounting

Premises build / fit-out e.g. room partitions, toilet and kitchen facilities, electrical, painting

Escape room props and puzzle elements

Website design and build

Graphic design of logo, flyers, business cards, signage and other marketing materials
If you go for an escape room franchise, the franchisor will guide you through the process of setting up your escape room and training your staff, which reduces the risk of mistakes and also saves you a lot of time and reduce your other set up costs (e.g. website graphic design, games design)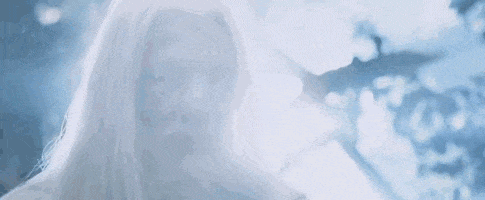 Depending on the franchise, they may help you with things like marketing, legal work, accounting, and so on.
Step 3 - Choosing a location for your escape room
Go back to your escape room business plan.
Do you want your escape room to focus more on corporate clients, or on groups of friends and family, teams from schools and colleges, etc; or do you want a good mix of all types?
If you're looking to get more corporate clients (office parties and team building events) - you'll want a location that's convenient and easily accessible for them in a commercial area.
Do you want to get walk-in players or do you want to focus on players who pre-book?
If you want to get a lot of walk-in players, you need to find a location near a shopping mall, or where there are a lot of other entertainment centers. As mentioned previously, this will mean higher rent.
Typical features of an escape room location
Following are features of a good location for an escape room (some of these should help lower your rent):
It does not need to be located on a main or high street.

It isn't terribly important for the premises to be accessible via the main door of the building or at street level.

An escape room doesn't need windows.

It can be located in the basement of a building - in fact, this can add to the appeal if you can work that into your theme.

It does not need to be furnished or decorated since you're going to create your escape games from scratch anyway. Having an empty space would actually save you money in not having to defit the place.
However, you may want to make sure that your escape room location:
Can be reached easily by foot or is accessible by public transport if your business is located in a city location

Has either free parking available or a low cost parking station nearby if a car is required to get to your location,
By now, you know
Logically speaking, what do you think comes next?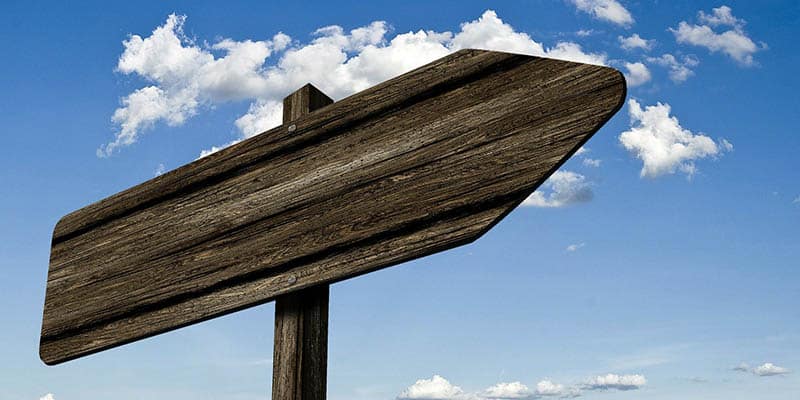 Sourcing the funds / financing, right?
Step 4 - Planning the financing
Before going into how to arrange the funds, let's take a look at some of the expenses you will be facing when you set up and run your escape room business.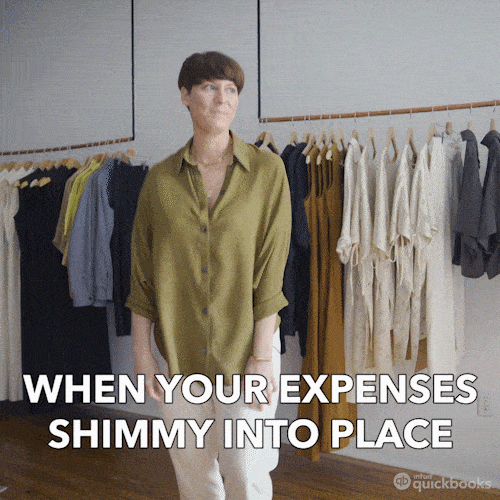 One-off expenses you can expect to incur when setting up an escape room
Legal costs in setting up your business entity, reviewing lease agreements and other agreements

If purchasing your own premises rather than renting, the cost of acquiring the premises for your escape room

The cost of getting the various permits and clearances necessary to proceed with setting up the business at the premises

Premises fit-out including room partitions, electrical for lighting and internet, toilets, kitchen, painting, flooring, cooling and heating systems for premises

Security system

Reception table, seating and tables for customers in reception area

Help wanted aAdvertising for staff
If you're planning on going the DIY route
Website set-up

Create logo and marketing materials (e.g. flyers, posters for walls, images for website, social media and partner sites)

You may need to consult with game designers, prop suppliers, and set designers to help you set up your rooms - consultation fees

Purchasing props and puzzles off the shelf from suppliers

Purchasing materials required to build the props and decor for the room

You may need to hire contractors such as electricians, gyprockers for walls and painters
If you're planning to go the franchisee route
You may need to pay a one-time upfront fee for the franchise.
To what extent you will need to separately hire designers and contractors, and buy props and/or puzzles will depend on your franchise contract.
Recurring expenses of operating an escape room
The bulk of the expenses you will need to bear monthly are
Rent

Utility bills (phone, internet, electricity)

Payroll for employees

Consumable items (cleaning, stationary, toilet paper, tissue paper, hand wash, complimentary tea / coffee / biscuits etc.)

Insurance premium - public liability and workers compensation insurance is mandatory in many jurisdictions

Merchant fees for processing card payments

Monthly or annual fees for services and subscriptions (such as accounting system, staff rostering system)

Replacements, repairs and maintenance of props, decor and equipment for rooms

Marketing and advertising expenses 

Commissions for partner sites
Recurring expenses that depend on the particulars of your business
Licensing/franchising fees
If you've hired escape games on a license, you will need to pay periodic licensing fees
If you're a franchisee, you will need to pay periodic franchise fees/commissions.
Whether these are monthly, quarterly, semi-annual or annual will depend on your agreement.
Website maintenance fees, booking system fees, etc
If you want to run your escape room website in-house, you may need to pay periodic fees (like web hosting fees), and booking system fees (to the booking solution provider whose services you use).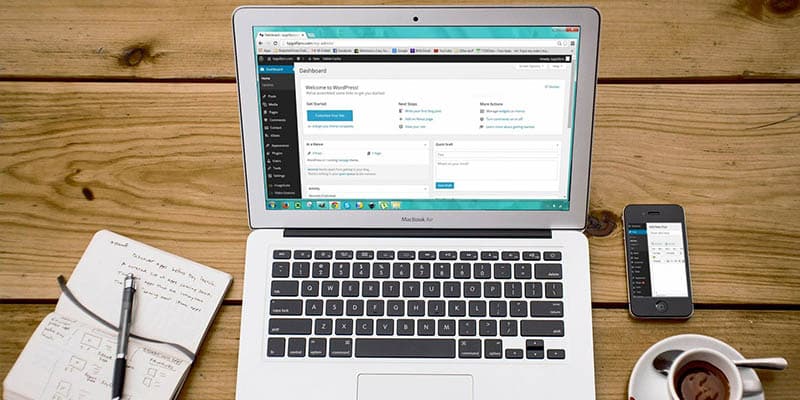 If you outsource website maintenance to a third party, they may include this within their bill, or you may need to pay them separately.
N.B. If you're a franchisee, most or all of these costs will be included within the franchise fees.
Now, let's take a look at how you can raise the funds you need.
Investing your own money gives you the greatest flexibility in setting up your own escape room business. This could include refinancing your house to raise the funds which generally has the lowest financing cost.
On the other hand, it's likely you won't be able to put together all the money you will need from your own resources.
You can approach your family and friends for the money you need.
Next to your own funds, this is the best source of funding - you have personal connections with your investors, and there isn't likely to be the kind of demand for profitability that formal investors would have.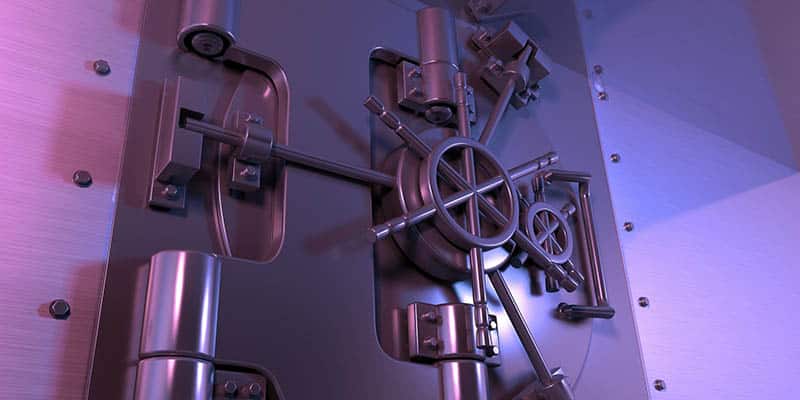 This is where you approach a bank or other financial institution for a loan, or a line of credit.
This will strictly be a formal affair; you will be asked for your business plan, and you can expect to be grilled over various aspects of your business. The financial institution will only lend you a portion of the funds required and may require personal guarantees or mortgages against your any properties you own.
The main advantage of this kind of financing is that you retain complete control over your business.
The main disadvantage is that the loan will need to be repaid, with interest, as per a pre-decided schedule. If you fail to keep up with payments, your business assets may be seized by the bank.
A lot of governments - whether national/federal, state or county/municipal - may have lending programs or grants or incentives designed to support small businesses.
These types of loans may have less stringent conditions and other benefits compared to typical bank loans (like interest subvention / subsidies, or not requiring a personal guarantee).
This is where someone offers you funding in exchange for part ownership of the business. The percentage share they own will depend on how much they're providing and if they will also work in setting up and operating the business with you. They can also choose to provide the funds only and leave the management to you.
As you can guess, the main advantage here is that there is no repayment schedule to be followed.
The main disadvantage is that you will need to share the profits and may also need to share management control with your partner; which will reduce your independence in creating and managing your escape room business.
Tweaking your business plan
Your business plan will need to be tweaked to appeal to who you're pitching to:
For your family and friends, make it a simple document that anybody, with zero accounting or financial knowledge, can understand. Present it more as a shared endeavor of you and them.

For the bank, present it strictly as a business proposition, a way for them to get a good return on their loan.

For a government department, you can highlight the positive effects your business will have on the local community / employment / whatever the government grant / loan / incentive is aimed at.

For a partner / private investor - it depends on what type of person they are.
Step 5 - Getting your escape room legally registered
As a new business, you need to get yourself registered as a business, get a tax identification number, and ensure compliance with various laws and codes that apply to you.
I would suggest going for professional advice and help with this bit.
At this stage:
Your business plan is ready

You've decided on whether to become a franchisee or go it alone

You've found your premises

Your financing is ready

The legal formalities are out of the way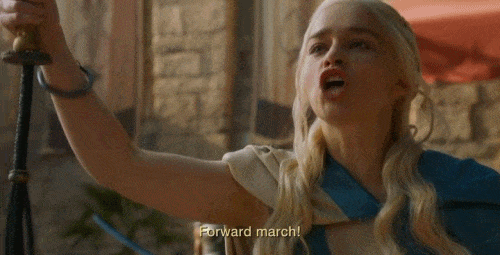 Step 6 - Building the escape room
If you become a franchisee, you can just go ahead and start building the rooms based on plans provided by the franchisor.
On the other hand, if you're planning on going it alone, you need to start with your…
Puzzles? Nope.

Set design? Nope.

You need to start with your brand proposition.
Understanding the brand proposition
Go back to the business plan.
What is your escape room all about?

Who are your target players (e.g. if you want kids birthday parties then a scary / horror type theme would not be suitable, whether they are mostly new escape room players or veterans of escape rooms will determine the difficulty level of your rooms)?

What themes do you think will appeal to them?
The answers to these questions will help answer how you will design your premises and rooms
What types of rooms do you need? Do you need a conference room? Do you need a large reception area?

What puzzles should be in your escape games, how many and how difficult should they be?

What storyline should your escape rooms have?

How closely does the actual mission, and the room design, need to match the theme?
If you're feeling overburdened at this point, you can probably skip answering some of these questions in detail. However, these will help you logically plan out your entire escape room premises.
Choosing the theme of your escape games
The sky's the limit as far as the theme is concerned.
What do you need to consider when choosing the theme?
Your target players - what would they like?

Your capacity to create - what can you, realistically speaking, put together?
For example, if you're targeting children, a Harry Potter / wizard type theme mission could be an appealing theme, but can you design a game to match it?
Matching the game with the theme
You should make an honest effort to match the actual escape game - the puzzles and the tasks - with the theme.

For example, when a San Francisco entrepreneur developed an escape room, he chose the theme of - drumroll - launching a startup before your money runs out.

And he made sure to make the games and puzzles feel like actual work in a tech startup.

If this sounds like overkill, trust me, it's not. Escape room chains and franchises put a lot of effort into matching the escape game (puzzles, decor, props etc.) with the theme.

If you decide on a niche / uncommon theme, this yields the most advantage when:

You have a reasonable expectation that a large number of players will visit you.

You have other audiences to whom an off-the-beaten-path game will appeal. Like the San Francisco startup - in San Francisco, where there are a lot of startups, there's a large audience who appreciate the mood and feel of working in a startup, hence developing a startup themed escape room makes a lot of sense.
Innovating your own games vs buying off the shelf
Creating your own games gives you a lot of freedom to include whatever theme and / or puzzles you want. It's also less costly as you're the one putting in the effort.
However, the lead time to develop and build the game yourself will generally be much longer than buying off the shelf. DIY escape rooms can take months and even years to develop and build. Once the room is built there's also lots of work required to tweak the puzzles, props and decor so the room runs smoothly, is fun for customers and is robust enough to withstand rough customer treatment and constant use.
Depending on your skill level and whether you just purchase the theming and puzzles or you also buy the props and get them to do a fully turnkey installation of the off the shelf games, the resulting room for an off-the-shelf game can look much more polished and the decor and props can look more realistic and impressive e.g. walls made of fibreglass to look like real stone rather than the DIY version of using wallpaper that looks like stone. 
The off the shelf games have also generally been tried and tested and refined already so you can feel more confident your customers will enjoy the game.
Here's where you outline the game and puzzle flow of how the players are expected to proceed from start to finish.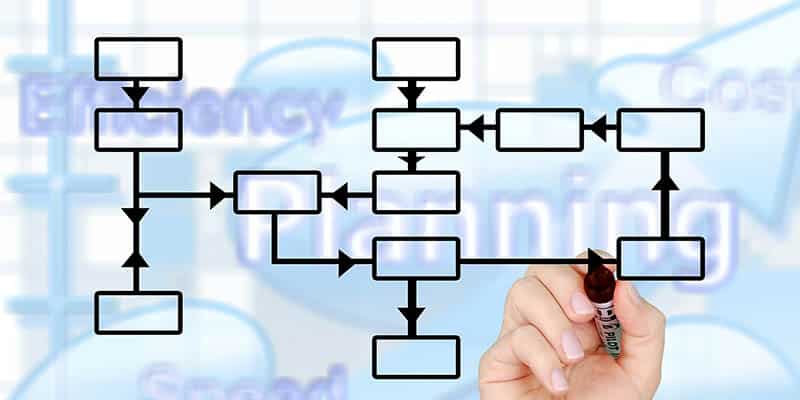 What puzzle comes where, how one part of the game leads to the next, how exactly the players are guided along - all these issues should be sorted at this stage.
One thing you should remember here is that what may be 'obvious' to you may not be so to a player. So you need to make everything as self-explanatory as possible.
Thank you for choosing our escape rooms - amenities to improve the player experience
As mentioned earlier, for the vast majority of players, it's the totality of the experience at your escape room that counts.
The more value your escape room is perceived to offer a player; the higher the rating you can expect from them.
Apart from general amenities like washroom facilities, there are certain optional amenities you can think of offering your players to improve this perceived value addition.
Optional escape room amenities for general customers
Free Wifi in the lobby

- This will be highly appreciated, especially to players who are constantly updating their social media. There's also a chance that players will leave a good online review right after completing their escape via the wifi connection.

Light refreshments

- This can of great help in persuading walk-in groups to wait a while till an empty slot comes up e.g. tea, coffee, biscuits, filtered water.

Dress Up and Photo Opportunities

- a dress up area to take photos against your logo. This will also help raise awareness through social media if you also take photos with your ipad / phone / camera and upload onto your social media sites for players to download / share / like etc.
Optional escape room amenities for corporate and team building customers
Access to the live game

- Someone from the customer's side can sit with the game master and watch the team(s) in action, to observe team dynamics.

Conference room

- A conference for the team to be debriefed and team dynamics to be discussed.

Food and drink packages

- You can tie up with nearby restaurants to offer 2-3 food and drink packages for corporate and other team-building customers to choose from.
Access to the live game

- Someone from the customer's side can sit with the game master and watch the team(s) in action, to observe team dynamics.

Conference room

- A conference for the team to be debriefed and team dynamics to be discussed.

Food and drink packages

- You can tie up with nearby restaurants to offer 2-3 food and drink packages for corporate and other team-building customers to choose from.
So, now, the overall design of your premises, the storylines, puzzles and game flow, and other details of your escape rooms are ready.
What's next?
Engaging the service providers, purchasing your materials and supplies and actually building your escape room!
Step 7 - Hiring and training your staff and creating operational documents and processes
Some of your team - like your manager or key staff may be able to start working from day one, to answer emails and phone calls and run any games that are booked depending on their experience and aptitude.
Hiring and training your game masters
As far as game masters are concerned,you'd want to hire people with customer service experience and if possible at least one person with game master experience (although the latter may be hard to find).
Responsibilities of an escape room game master
Ideally, you'd want to train your game master to be able to be the receptionist (greeting players, checking and making bookings, answering phone calls and emails), game master as well as able to troubleshoot any breakages or other issues that arises on site as they may be the only person rostered on during non-busy times.
Game master duties
Check the customer bookings on arrival and take the outstanding payment or scan the voucher if required

Get customers to check in / sign waivers

Brief players on the mission, and take players into the escape room.

Keep tabs on players throughout the game

Interact with the players; whether to give a clue or to warn them that something is to be or not used in a particular way

Troubleshoot any breakages or issues customers may have with the props, puzzles etc

Deal with people who arrive under the influence

In case of an emergency (like the power going out, or a section of the game malfunctioning) they need to keep a cool head and guide the players out of the escape room

Being able to deal with any other situations that may arise
Creating operational documents and manuals
If your staff has game master experience, you can work with them to create a game master manual and training program for your escape room.
The manual and training program can serve as a guide for when you hire more game masters. It should also outline the scripts game masters have to follow, how to run an escape room and help customers, how to troubleshoot issues, answering phones, cleaning etc.
Email templates should also be created to respond to common email queries and booking requests etc.
Handling special requests
Skills you need to pick up to manage your escape room
As the owner/manager of your escape room, there are certain skills that you must learn and understand to run your escape room business successfully.
Although you can't possibly do everything yourself (delegation is key - whether it's to a member of your staff or to a third party contractor), being familiar with all aspects of your business will help you run your business smoothly.
Accounting
Relevant laws - hiring (and firing); liability; zoning, building, and environmental
Customer service
How to maintain and/or repair props and the sets
Marketing - both online and offline
Step 8 - Creating the escape room website and launching it on social media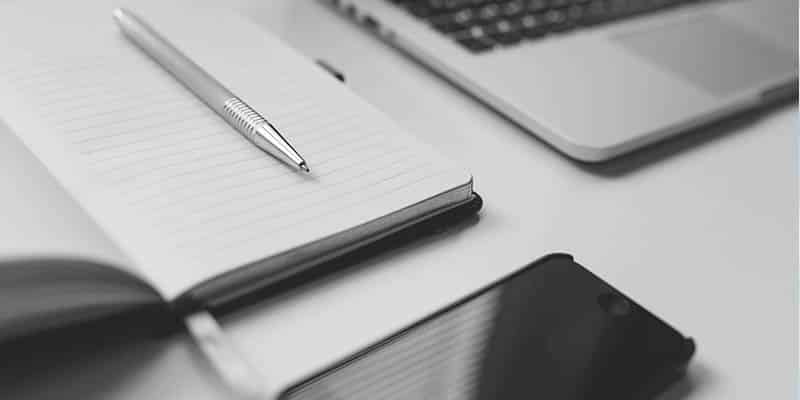 Creating an online ecosystem - a website, a booking system, and a social media presence - is crucial for the long term success of an escape room.
You may want to handle these yourself; however, hiring the services of a professional digital marketing firm to do this for you would generally result in a better outcome with more optimum set up and in the long run, earn you more revenue.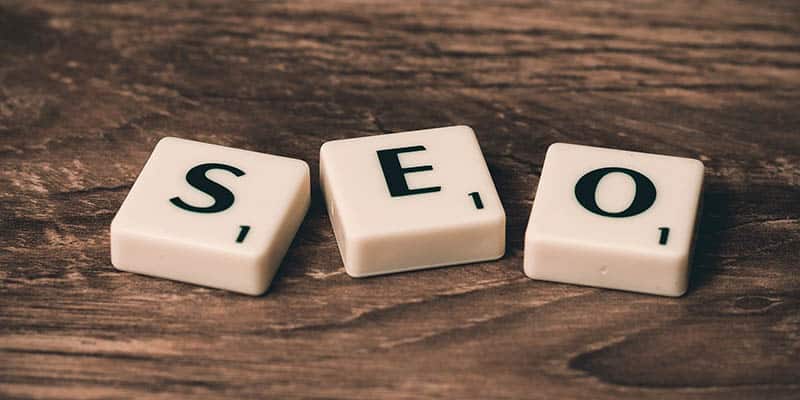 Your website is generally the first thing a potential customer sees, hence is important that it looks appealing and provides what is needed for the customer to decide to book and play your rooms. 
Your website must be SEO-friendly as there's no use having a website if potential customers can't find your website because it doesn't come up when they do a search either for you directly or for escape rooms or other relevant search terms. Web pages should load easily, and it should be able to handle a lot of visitors simultaneously without crashing.
You should have separate web pages for private events (like a birthday party), for corporate bookings, and for team-building events. Typically, it will be these bookings that will yield greater revenue and bring you more profitability.
Some of the popular booking systems are
Escape Assist

Bookeo

Resova

Nowescape

Zozi

SimplyBook

BookingBug

Xola
Generally these booking systems have a monthly fee payable which could be a fixed fee or based on revenue. Ideally you'd want to ensure the booking system can integrate with the merchant services (e.g. Paypal, Square, a bank's merchant facilities) you've selected and also has gift voucher functionality and reporting capability.
You'll need to set up your booking system with your escape room phone number, email, address, as well as descriptions of the rooms, pricing, session times, terms and conditions etc. Whichever you choose, make sure it's properly integrated with your website.
How do people decide how to spend their Sunday evening?
They ask Google - which is where your SEO-friendly website comes in.

They scroll through their social media feed - which is where your social media presence comes in.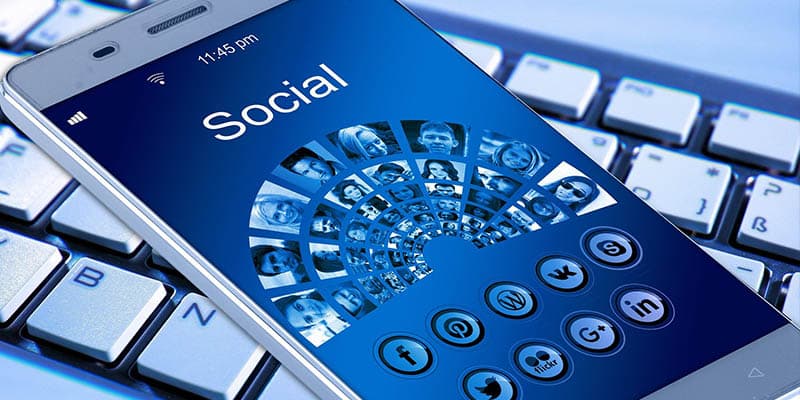 Having a social media presence is not merely about having a bunch of accounts.
It's about projecting your escape room as the place to be, whenever someone needs to be somewhere special.
And you need to create content tailored towards that, and ensure it gets featured in the right feeds and comment threads.
Step 9 - Planning your marketing
The basic thing to remember about marketing your escape room is that you're selling an experience. Your aim is to be the business that comes to mind for people or that people come across:
If people are looking for a Friday night out experience they'll enjoy, you're it.
If someone is looking to organize an event for the entire family to take part in and enjoy, you're it.
When HR is looking to organize a team-building event that will be the topic of office gossip for years, you're it.
You're a readily available, easy to book, solution for anyone looking to organize an awesome event.
That's the message you need to spread.
Offline escape room marketing
Offline marketing is generally less efficient and less effective compared to online marketing, and with low returns, however, if it is low cost, then they could be worthwhile to test for a period of time and track the return on investment (ROI).
Where possible try to determine how to track the effectiveness of the marketing spend in terms of actual bookings. Using special discount codes for that marketing avenue can provide a method for tracking as you can generate a report from your booking system to identify how many bookings were made and the revenue associated with that discount code.
Printing and handing out flyers or having them at your venue or at sponsored events is a low cost method and can yield good results
Billboard advertisements
Advertising in local newspapers / magazines / publications
Buy spots on radio (especially in smaller towns)
Television ads are more expensive and the ROI may not justify the investment
Online escape room marketing
With your website, you're set up for SEO marketing

With your social media profiles, you're set up for social media marketing

Make sure your escape room is featured in

online directories

, like Yelp, TripAdvisor, and World of Escapes

Paid advertisements on Google (search engines) and on social media

Email marketing to people who have played your games (ensure you capture this through your waiver forms) or from purchased databases (e.g. schools databases, personal and executive assistants databases)
If you want to run promotional campaigns (like 20% off on certain days), I would suggest doing it on your own.

Most booking platforms will allow for code-based or time-limited promotional offers.
Groupon and Discount Sites
While Groupon and other discount sites certainly raises the profile of your escape room, its pricing structure does not leave a lot of revenue for you, after discounts and commissions are accounted for. 
It's a good option to consider during the launch period of your business as it will give you immediate traction, or for short periods of time (e.g. a few months a year) as Groupon and similar sites have large databases and access to many people who may not otherwise have heard of you or booked with you.
However, long term use for long periods of time (e.g. for more than a few months) may not be economically sustainable as you'll end up having full priced potential customers instead using the Groupon deal.
During these deals, you'll also want to ensure staff are trained to offer price matches for the deals so you can direct bookings and save the Groupon commissions.
You may choose to limit use to non-busy times (e.g. Monday - Thursday) or require a surcharge for busy times (e.g. Friday - Sunday). You'll also need to ensure the price you set (after discounts and commissions) is high enough to generate a profit for you after your staffing cost is taken into account.
To summarize, the 9 steps to start up your Escape Room Business...
Writing an escape room business plan

Deciding how to build your escape room business

Choosing a location for your escape room

Planning the financing

Getting your escape room legally registered

Building the escape room

Hiring and training your staff and creating operational documents and processes

Creating the escape room website and launching it on social media

Planning your marketing
Alternatively, you can also look at Entermission as an option to kick-start your Escape Room venture. Click here to learn more about Entermission VR Escape Rooms.
Please leave your thoughts and suggestions in the comments below as we are constantly looking for ways to improve this article. Have a great day!