11 Unique Places for Birthday Parties in Melbourne 
Birthday parties can be stressful, and kid's birthday parties even more so - especially if this year, you've decided not to hold it at home. What should be most important for the party - overall costs, the location, the theme or the convenience of an event venue? How will you pick an event space? How will you remember everything for the special occasion - invitations, entertainment, decorations, snacks, return gifts, and the all-important cake? And, of course, what's the best way to ensure your child and their friends all have a good time?
Worry no more! We have a handy list of the best places to have a birthday party in Melbourne, and most of them take care of ALL of these needs. So why worry? Dive right in and enjoy!
Also, if you are running late on the birthday party preparations while their birthdate is nearing, read this article or contact us. Our event planners will take care of your child's birthday for you.
Explore below to find party ideas for birthday venues in Melbourne.
For the Thrill-Seekers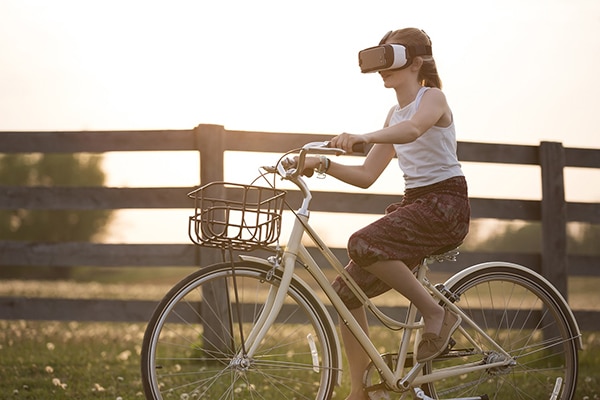 1. Entermission Melbourne 
For children's birthday party venues in Melbourne, Entermission is a virtual reality escape room venue. We help you and your loved ones participate in various tasks and challenges. The goal is to figure your way out of a safe, supervised, and virtual escape room as a private function within a set time limit. Have some indoor fun by either coming into our birthday place or from the comfort of your own home.
It's a safe, convenient and accessible option. As long as people have access to just a simple, light, portable headset and controller, everyone can fully take part at the same time, all together, no matter what the experience. We also have fully online-hosted escape room experiences. That's all the fun of a physical escape room - with all the safety of an online, covid-free environment.
And it's very affordable! As technology improves by leaps and bounds, controllers and headsets are becoming cheaper daily. With the help of VR technology, you can travel as far and wide as you want and have a destination birthday with a virtual reality experience - without even stepping out of the comfort of your own city.
You can go through the looking glass in Alice, trek in a tropical rainforest in Jungle Quest, or do battle with a very clever supervillain in Mad Mind. For horror lovers, there's Sanctum; and for sci-fi lovers, there's Space Heroes. And if you love a good war game, we have Mission Sigma. And, of course, you can choose the room you want to play in based on your party theme. Every room has a guide to help you and your party guests if you get stuck. You have one hour to figure them out and unlock your way out of the 'room'!
Take a look at all our exciting missions here.
We also have a special birthday party package that includes games, snacks, and of course, cake! There are different packages depending on how many people are there in your group. And if you want to go old-school, we've got the arcade games as well as Nintendo Switches for you to do so. You can take a look at our birthday party packages here.
So what are you thinking? The best place for a private birthday party in Melbourne is waiting for you!
Other options include laser tag, go-karting, and theme parks with rides! At Zone Bowling and Laser Tag Centres, you can go through a subterranean urban underworld with mazes and tunnels.
There are so many Melbourne venues to take your kids go-karting - Le Mans Go Karts, AusCarts, Karting Madness, and Fun City Go Karts, where you could also take them sumo-wrestling, among other things!
Alternatively, you could take them to slot car racing as well at King Willys Slot Car Raceway or Mr Slotcar.
There are options galore in Melbourne for theme parks. As long as all the kids in your group can swim, you could make a splash at Adventure Park Geelong water park, or take them to drier pastures such as Funfields theme park.
And how about an archery adventure? AIM Archery Club will let you hold an archery party, where your little ones can learn to become the Hawkeye of their dreams.
For the Arcade Heads
No matter what your kid's age, arcade games are always a hit. And most arcades these days come with at least a couple of other fun perks, such as bowling and mini golf.
To win some games, knock down some pins and hit some balls on a course, you could head to Kingpin Crown, Indoor Tenpin Bowling Centre or Wetlands Golf 'n' Games.
Other places with even more expansive game choices to explore are Wyncity Family Entertainment Centre, which also has a huge play house, and Timezone, which has a token system to redeem against games.
Speaking of exploring…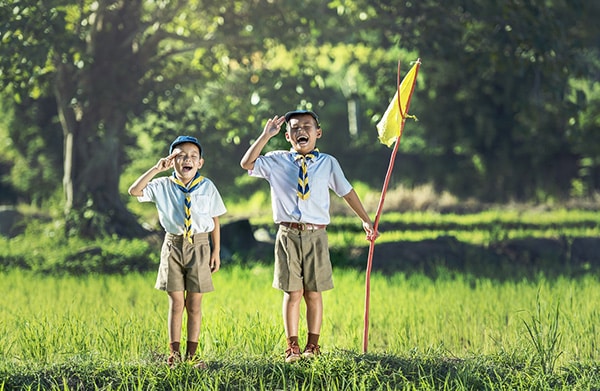 Is your child curious about their surroundings? Do they have friends that share this admirable knack? Why not take them exploring for their birthday?
You'd be surprised at how many options there are for your kid to ride a special train on their birthday! You could reserve a table on the Party Tram at the legendary Luna Park in St Kilda, which comes with an unlimited rides pass and a food pack. Or how about a ride on the quaint and well-preserved Mornington Tourist Railway, which runs along scenic routes and welcomes birthday parties? And you and your child could even help drive a heritage train on the Bellarine Railway. How cool is the event space?!
For the labyrinth-lovers, hold a maze party at Sky High Mt Dandenong Observatory and Maze. Or take them and their friends to The Enchanted Maze Garden, where they'll find plenty to get lost amongst, with gardens, mazes, slides, and even a bush adventure scramble. And how about a carousel ride at the Geelong Waterfront Carousel for some old-world charm to a modern party?
And last but never the least, there's the Melbourne Museum! This iconic location has a Children's Gallery through which the whole group can go on a guided tour. You could watch a movie at IMAX. End the perfect day with an arty party at the Museum Cafe, which can arrange for cake.
On the topic of arty…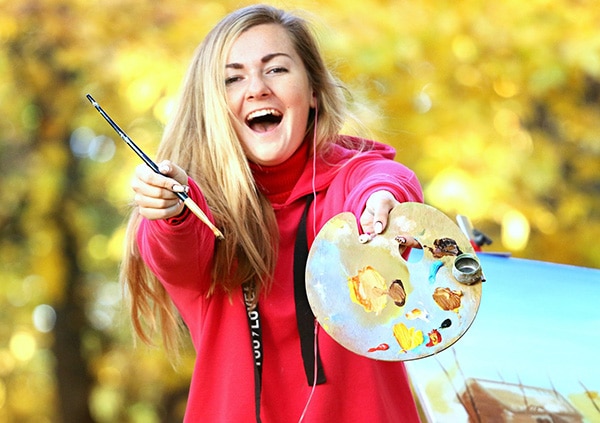 This section's for the little Picassos out there, and we love every single option.
You could head to Mess Matters and encourage your kids to get down and dirty and make the most creative mess possible.  You could hold an art and crafts party, with lots of cutting, pasting, and gluing for lots of cards, scrapbooks and more, at The Art Factory, Mad Art Works, Alphacrafts, or Bec's TreeHouse Art School.
If they love building, why not go to Legoland Discovery Centre or a Build-A-Bear venue? Another favourite is Merryl's Mosaics Kids Parties, where you can build whatever you want from mosaics or beads.
Has the birthday child ever tried their hand at carpentry? Why not take them to The Woodwork Room? Each child in your party can build and paint a model from the toy library and take it home.
And how about pottery? The kids could hand-paint a ceramic piece at All Fired Up Ceramic Cafe, Kew Ceramics & Mosaics or Glaze It Studio, to have a keep-sake all of their own!
For the musicians and dancers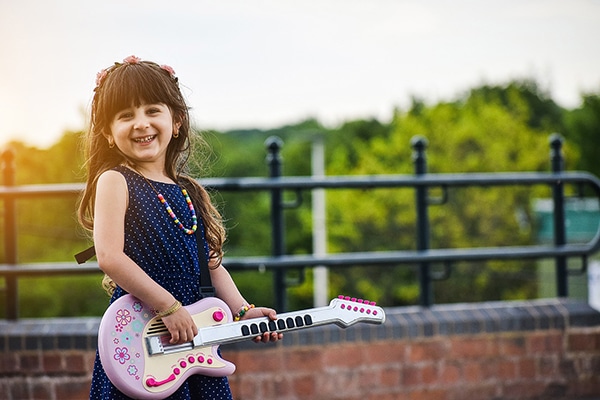 This section is for the instrument, vocals and movement lovers. All the mini-rockstars out there, we see you!
Head to Music Works Magic to let the kids play their hearts out on various instruments and celebrate a party along with it. So does Lil' Rockstar (The SoundLab), which has instruments like a mini electric guitar, electronic drum kit, karaoke and even a rockstar makeover station!
Charisma Dance Centre, Mad Fun Disco Parties,  and the ever-cool Off the Street Hip Hop help you hold a fantabulous dance birthday party in Melbourne, with styles from hip hop to disco.
On the other hand, at Just Kidding Parties, you can hold an energetic disco party with games, singing, dancing, and even smoke and bubble machines, and Dancing Queen parties have themed characters who can entertain your kids.
And if your kids are up for something new - take them dancing and drumming at the African Studio.
For the Scientists
Who says little Einsteins can't have all the fun? Scienceworks and Fizzics Education both offer interactive science parties, complete with lab coats and (supervised) experiments!  And at Fizz, you can celebrate not only with science but also with slime - the toy of choice for today's generation.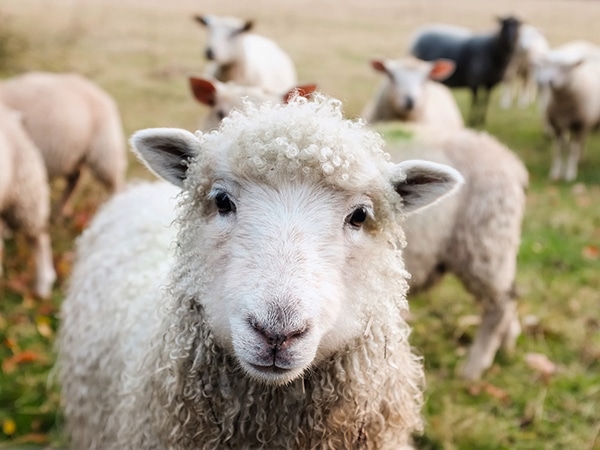 This one is for all the little David Attenboroughs and Jane Goodalls out there. If this description fits your child, why not take them to an interactive farm experience? Collingwood Children's Farm, Warrook Cattle Farm, Moonlit Sanctuary Wildlife Conservation Park, and even the Melbourne Zoo offer tours, petting corners, party rooms and even feasts.
On a wilder note, you can try an African safari birthday venue at Werribee Open Range Zoo, with a meal in an African hut and a tour featuring lions, gorillas, hippos and lots of other animals. And Maru Koala and Animal Park, you could have a Koala-themed party. Would your child like a eucalyptus-flavoured cake? The koalas would!
Or you could head to Melbourne Aquarium's official tour to meet penguins, crocodiles and many other sea and freshwater creatures. For a tamer option, try Tooty's Jungle Room at Shoppingtown Hotel.
And finally, some options for the cowboys and cowgirls. Tandivale Equestrian Centre allows you to party with ponies!
For the ones who live in a fairy tale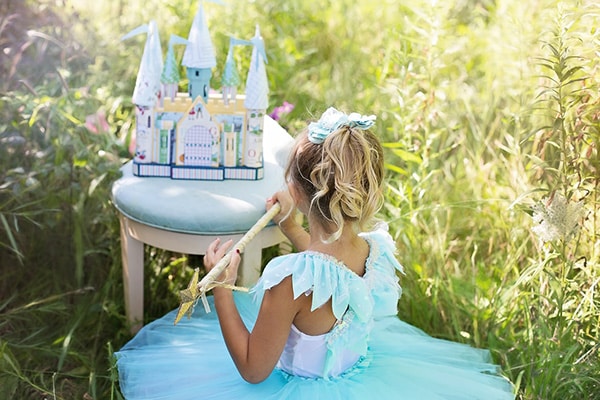 Calling all sailors, fairies, pirates and princesses! The birthday party place of your dreams is just a hop, skip and jump away around Melbourne.
Your child could be a sailor or a pirate at Polly Woodside or hunt some gnomes at Ashcombe Maze and Lavender Gardens. Pop over to Smurf village, and then check out the playground at Bicentennial Park or Fairy Park. Head to the forest of Sim Sala Bim for interactive storytelling and Adventure Play with Wizards, Pirates and Superheroes. And then visit the fairy den of Fairy Cool Parties.
If your kid loves dress-up, why not pamper them with a makeover at Candy Hair or Fairyfields? For the fashionistas, try the styling and catwalks at the "Model for a Day" party with Suzan Johnston Modelling.
If they're into the goofier, more laid-back costumes, such as a cat, a witch, a dinosaur, a cowboy, or a mermaid, try The Magic Unicorn with its dress-up disco parties.
And finally, for an eco-friendly birthday adventure, try the themed parties at Apples and Jam. They include Enchanted garden, Farmyard Frolic, Backyard Bug Adventure and Teddy Bears Picnic.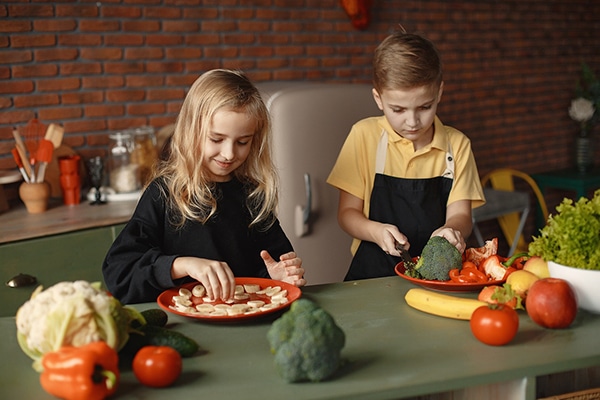 Get your chef hats on for this round! Do you have a budding Gordon Ramsay at home? (Just without, you know, the temper.)  Try a cooking party at Gourmet Kids, Brasserie Bread or The Tiny Chef!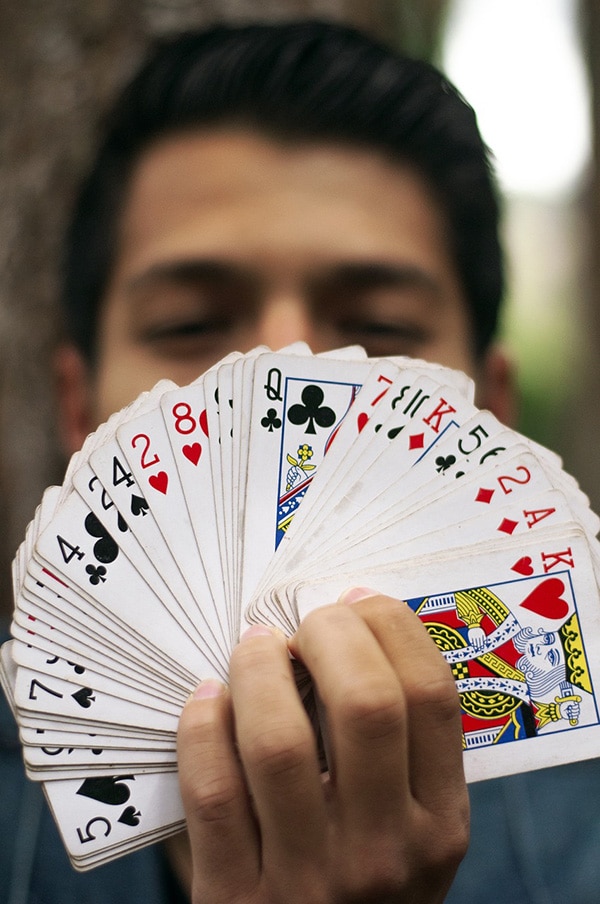 Who amongst us doesn't hope that their little one will grow up to be Simone Biles, Houdini, or, in a different world, Pennywise, the clown from 'It'? Get them started on their journey on their birthday!
At birthday parties held at Little Devils Circus and Cirque Mystique, your kid and their friends can learn skills like juggling, trapeze artistry, fire or stilt or tight-rope walking, magic and even puppetry.
Over at The Magic Zone, the children can have a wicked good time learning the tricks of the sorcerer's trade - from coin tricks to card tricks and more.
And there are a host of gymnastics clubs that let you run, jump, tumble, swing, climb or even trampoline into a gymnastics birthday party place, such as Eclipse Gymnastics, Funtastic Gymnastics, and Jets Gymnastics.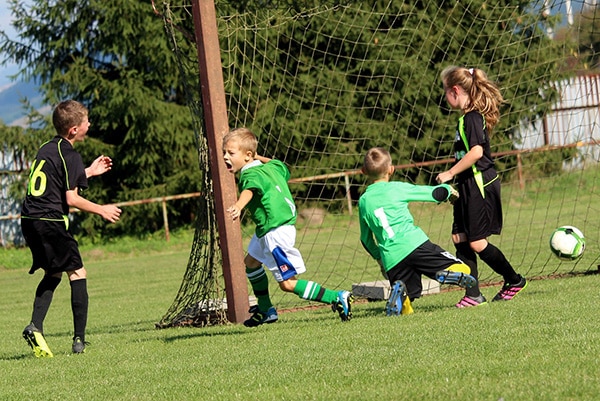 Almost all Play Centres provide the option to host a birthday party. They have good toilets, safe equipment like big slides and jumping castles, shelter from the weather and party food - the perfect kid-friendly combo.
We love Kids Space Indoor Play & Party Centre with its huge slides, Sprouts Play Centre where you can try out some fairy bread and even go on a rocket ride, and Dizzy's Castle Indoor Play Centre with a three-storey medieval-style play castle.
For an outdoor event, Caulfield Park's three playgrounds are perfect. Worried about the weather? Try indoor venues such as Hoppers Indoor Sportz and Leaping Lizards.
And for the double-whammy of play and food, we have Bigslide Indoor Sports Playground & Cafe, Lollipops Playland and Cafe (which has an indoor car track!).
For a well-balanced party (ha! See what we did there), why not try a roller skating party venue hire? Sk8House, Caribbean Rollerama and the Olympic Ice Skating Centre are all available.
For all the young Maradona's and Megan Rapinoes, kick things off with a soccer birthday event.  Soccer Time Kids or Kickstart Soccer & Fitness can all over you a ball of a time!
If your child fancies themselves as a new Nadal or Serena, head to Royal Avenue Tennis Centre or Tennis World.
Some places also offer a whole host of choices of sports - Insportz Knox has space for Aussie Rules, Indoor Cricket, Netball, Volleyball, Soccer or Dodgeball.
Win the uphill battle of organizing a fun birthday bash with an indoor rock climbing party at Bayside Rock Indoor Climbing, Cliffhanger Climbing Gym, or The Rock Adventure Centre. Or try one of Activate by Hardrock's 30 (!) birthday climbing challenges.
Now make a splash with a pool party! Most aquatic centres, such as Ashburton Pool and Recreation Centre and WaterMarc Banyule, have massive water slides for the kids to go wheeeee! And Dandenong Oasis Leisure Centre provides inflatables, cargo nets and a Tarzan rope to swing over the party.
And ending with a roundhouse kick - what about a martial arts party at the nearest dojo, if your kids are as into Cobra Kai as we were into The Karate Kid? Guests Martial Arts Academy or Shiryodo Karate both offer these facilities!
And there you have it - a non-exhaustive list of the best birthday places in Melbourne has to offer to your child.
The best for us, of course, is Entermission Melbourne! Don't forget to book your birthday celebration package here.
We'll see you soon!