ENTERMISSION VIRTUAL ESCAPE ROOM GAMES
The Only VR Escape Room Games With Integrated Real-Life Special Effects And Handtracking
This is multisensory VR with wind and heat on your face.
The smell of gunpowder and smoke lingering in the air making the action FEEL REAL!
Entermission's adventures combine elements of escape rooms with the immersion and excitement of virtual reality for mind-blowingly different experiences unlike anything your guests have done. The thrills appeal to newcomers or veterans of VR or escape rooms. And there are elements that are completely unique. Imagine flying through a space station, trying to escape from an explosion or floating through the twisted mind of a madman.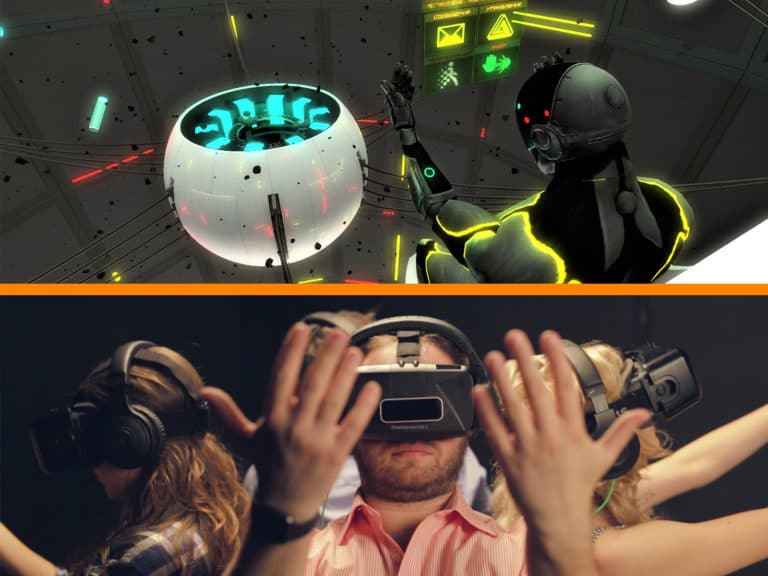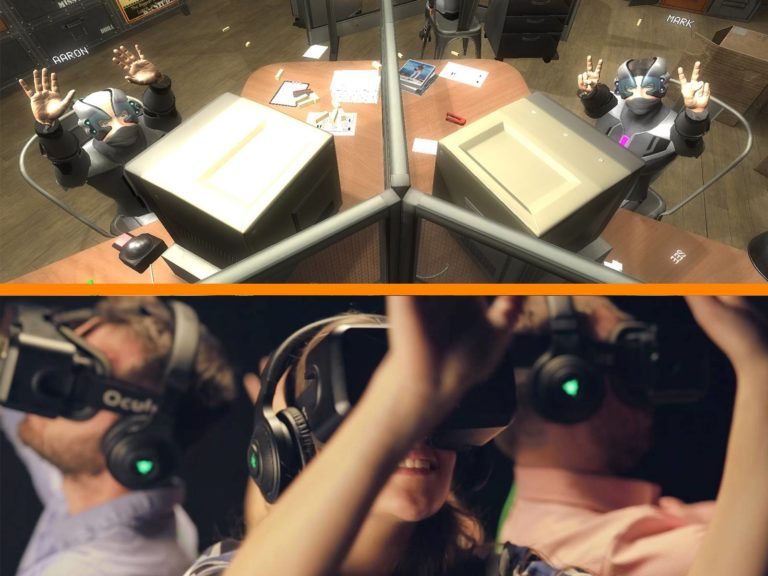 You explore a sabotaged space station with your friends. Experience zero-gravity flight, shoot lasers, fight against hostile robots, and use telekinesis, all while collaboratively solving puzzles and working to save Earth.
Recommended Age: 8+
Game Time: 60 Minutes
Difficulty: 2/5
Players become a team of detectives from the future sent deep into the memories of a maniac to investigate the mysterious kidnapping of a child. Players need to work together to solve diabolical and dangerous puzzles and uncover all of the secrets held in the mind of a madman.
Recommended Age: 15+ (although we have had 9 year olds play as there is no "horror" or gore and only a few jump scares)
Game Time: 60 Minutes
Difficulty: 3/5
Online / Print Out Play At Home Escape Game
Legend has it that centuries ago, a Crown Of Power was created, said to give whoever wore it, the power to rule all the lands. Your team of knights are on a quest to find the pieces of the lost map and find the Crown Of Power to claim glory for your kingdom.
Recommended Age: 7+
Game Time: 60 Minutes Recommended
Difficulty: 3/5