WINNER

OF TRIPADVISOR'S TRAVELLERS' CHOICE 2020 AWARD! WE'RE IN THE

TOP 10%

OF ATTRACTIONS WORLDWIDE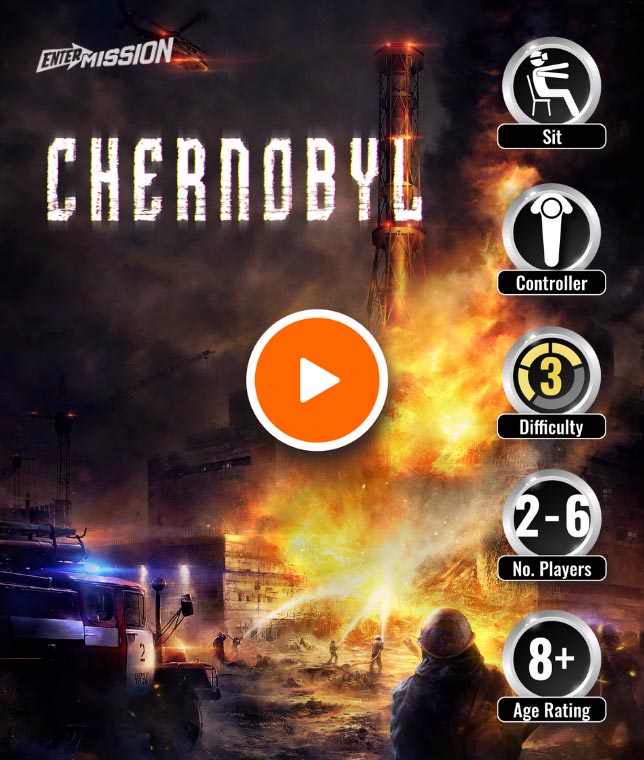 CAN YOU UNRAVEL THE MYSTERIES AT

CHERNOBYL?
Head to ground zero, the site of the old Chernobyl nuclear power plant, and investigate the strange sightings reported. Locals have given accounts of what can only be described as "portals". The Nuclear meltdown occurred in 1986, the ghost town of Chernobyl may tell you its story. You will be given a dosimeter to help identify radioactive areas and objects on your mission.
Difficulty Level: 3/5
Age/Rating: 8+ PG
Number Of People: 2-6 (book multiple rooms for larger groups)
Adventure Time: up to 60 minutes (allow 1hr 15 mins for the whole experience)
Play Method: uses Controllers
Format: Seated
Price:$49pp (Mon-Thur), $59pp (Fri-Sun)