WINNER

OF TRIPADVISOR'S TRAVELLERS' CHOICE 2020 AWARD! WE'RE IN THE

TOP 10%

OF ATTRACTIONS WORLDWIDE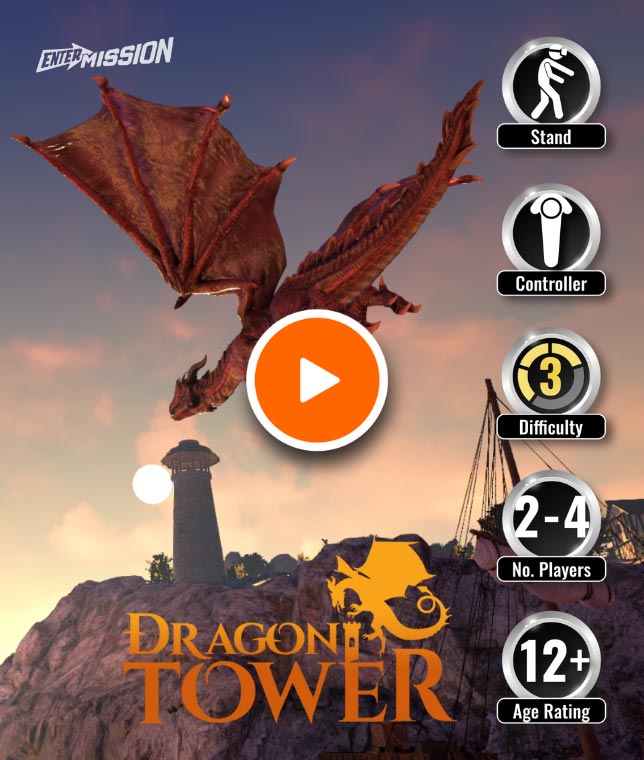 CAN YOU MAKE IT OUT OF

DRAGON TOWER?
There have been numerous sightings of Dragons in a seaside town. Reports indicate an alchemist is ruling and has somehow been able to keep the dragons at bay. You will be sent to the town to investigate. Avoid being captured or taken by the dragons. It may be worth studying potions, magic, and alchemy.
Difficulty Level: 3/5
Age/Rating: Strictly 12+ PG
Number Of People: 2-4
Adventure Time: up to 60 minutes (allow 1hr 15 mins for the whole experience)
Play Method: uses Controllers
Format: Standing
Price: $49pp (Mon-Thu) | $59pp (Fri-Sun)