WINNER

OF TRIPADVISOR'S TRAVELLERS' CHOICE 2020 AWARD! WE'RE IN THE

TOP 10%

OF ATTRACTIONS WORLDWIDE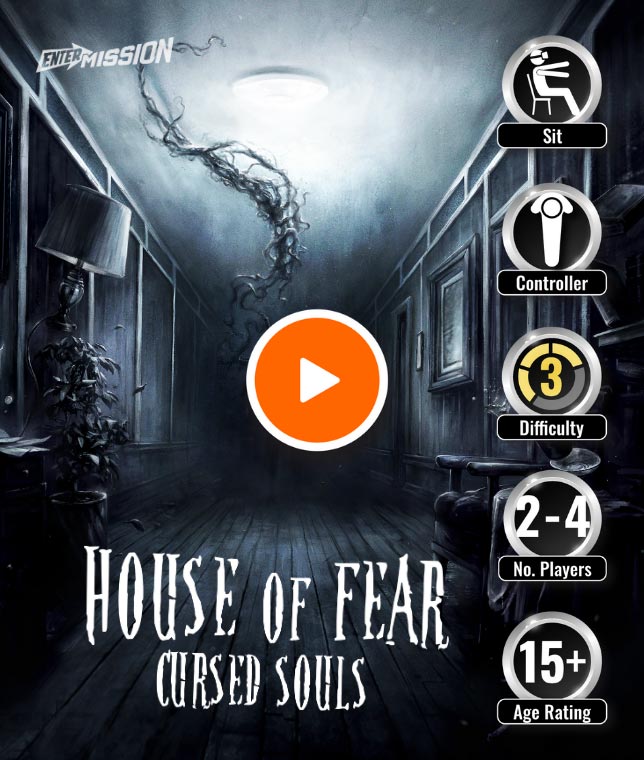 CAN YOU FREE THE CURSED SOULS IN THE


HOUSE OF FEAR?
A house was the site of a brutal murder. An entire family was killed by occultists. The house has been deserted ever since however, locals have reported flickering lights, sounds emanating from the walls, and shadows moving in the darkness. Enter the house, find the cause, and solve its mystery.
Difficulty Level: 3/5
Age/Rating: 15+ MA
Number Of People: 2-4 (book multiple rooms for larger groups)
Adventure Time: up to 60 minutes (allow 1hr 15 mins for the whole experience)
Play Method: uses Controllers
Format: Seated
Price: $49pp (Mon-Thur), $59pp (Fri-Sun)