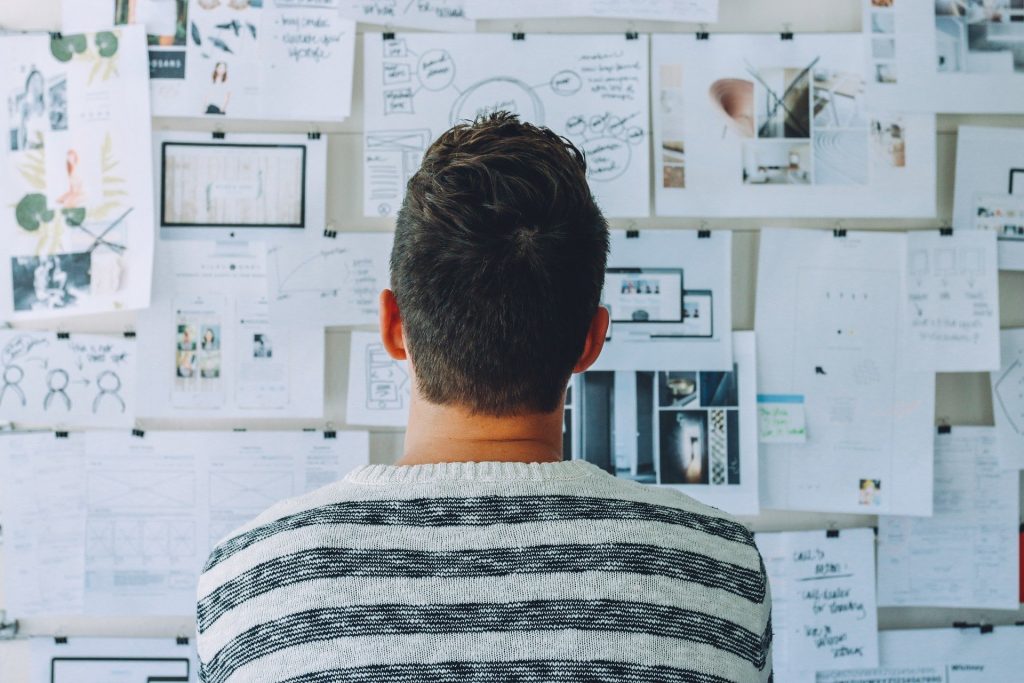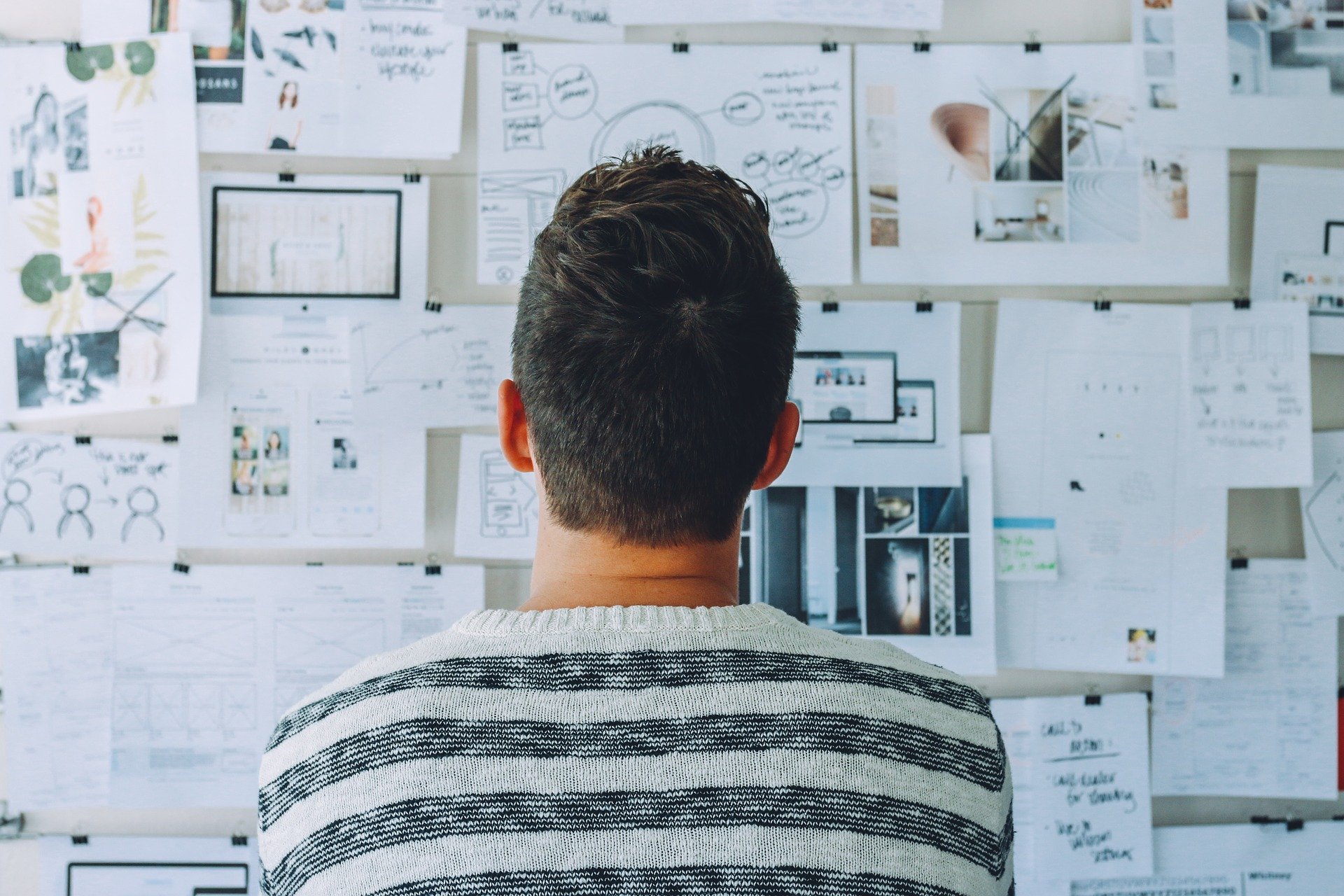 How To Start A Virtual Reality Business
A step-by-step approach to start up a virtual reality business.
In this blog, we have broken down how to start a virtual reality business into a number of steps that are easily understandable and implementable.
Add a header to begin generating the table of contents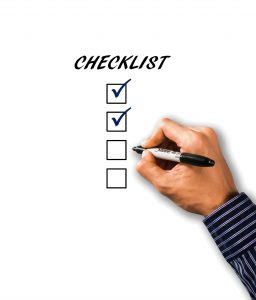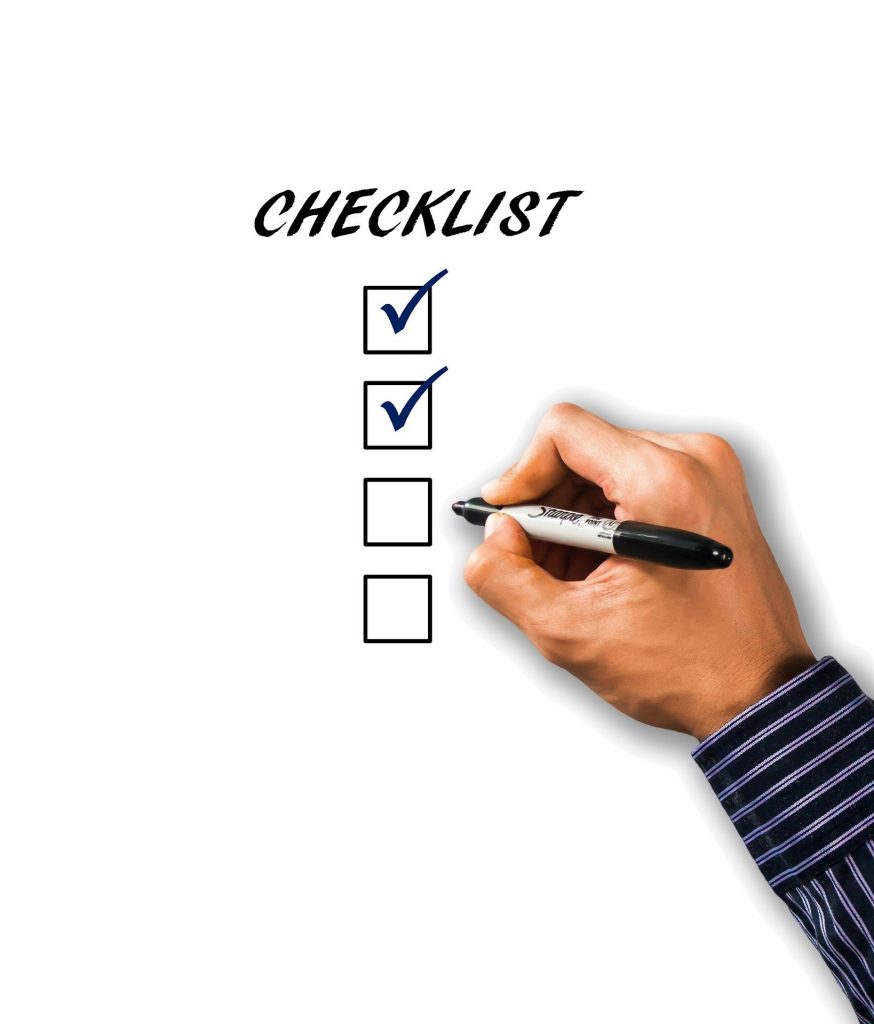 The first step to starting any business is to identify a business idea.
So, we will start off by taking a look at VR business ideas, and the 3 main types of VR businesses.
Next, we will go through a general step-by-step approach to starting a VR business of your own.
It should be noted here that the exact process of starting a VR business will depend on the type (from among the 3 types) of business that you choose to open.
So, we will take a look at the specifics of each type of VR business, and see how the general approach can be tweaked to suit the specific type of VR business.
Finally, we will take a brief look at how covid-19 can affect your virtual reality business, and how you can adapt your VR business to covid-19.
Virtual reality business ideas
If you hear the phrase 'virtual reality business', or think about it, what comes to mind?
Ten to one, it'll be gaming.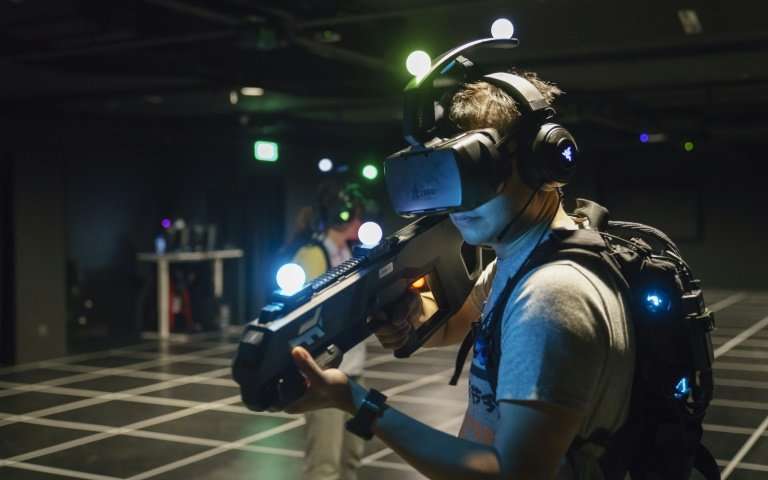 However, that's really going to tie you down into one specific niche (gaming) of the virtual reality industry.
Virtual reality has spawned a massive ecosystem, with many different kinds of applications, most of which have good business potential.
The business potential of virtual reality
The virtue of virtual reality lies in the fact that it includes the best of both worlds - the real world, and an artificial environment.
In other words, virtual reality creates an artificial environment for you to experience, but you will interact with that environment just as you would with the real world.
For example, if you light a fire in the VR world, you would experience a rise in temperature, simulating the real world effect of lighting a fire.
This gives rise to a lot of exciting opportunities.
It can create gaming environments (like

VR escape rooms

) that physical escape rooms would struggle to create, but you would be able to interact with the VR gaming environment just as realistically as you would with a physical escape room environment.

It could be used for advanced research, for example to create a

3D rendition of a child's heart

that will allow medical researchers and doctors to understand how the heart works in great detail.
As you can guess, VR has tremendous business potential, across a number of fields.
Finally, the overall global spending on VR is forecast to skyrocket in the next few years, creating a massive space in which to locate your business opportunity.
The 3 main types of VR businesses
There are many ways to categorize VR businesses, and VR business ideas.
I prefer to categorize them into 3 types, based on what kind of VR product or VR service you offer, and who your main clients are:
Arena-based VR businesses

in which you rent an arena, fit it out with VR equipment, and offer a VR experience to the public.
Examples would be VR escape room, VR gaming arcade, and a VR events venue.
VR products and services provider for other businesses

in which you can sell/rent VR products and/or services to other businesses.
For example, a VR content creator that can create customized VR content for businesses (like a medical research institute).
An example of a VR service would be a third party repair business for VR hardware repair.
VR community-based businesses

that carve out business functions based on the VR community.
Examples would be VR consultancy, VR influencers, and so on.
Once you have selected your business idea, it's time to start building your VR business.
Starting a virtual reality business
Starting a virtual reality business, in general, will involve the following steps: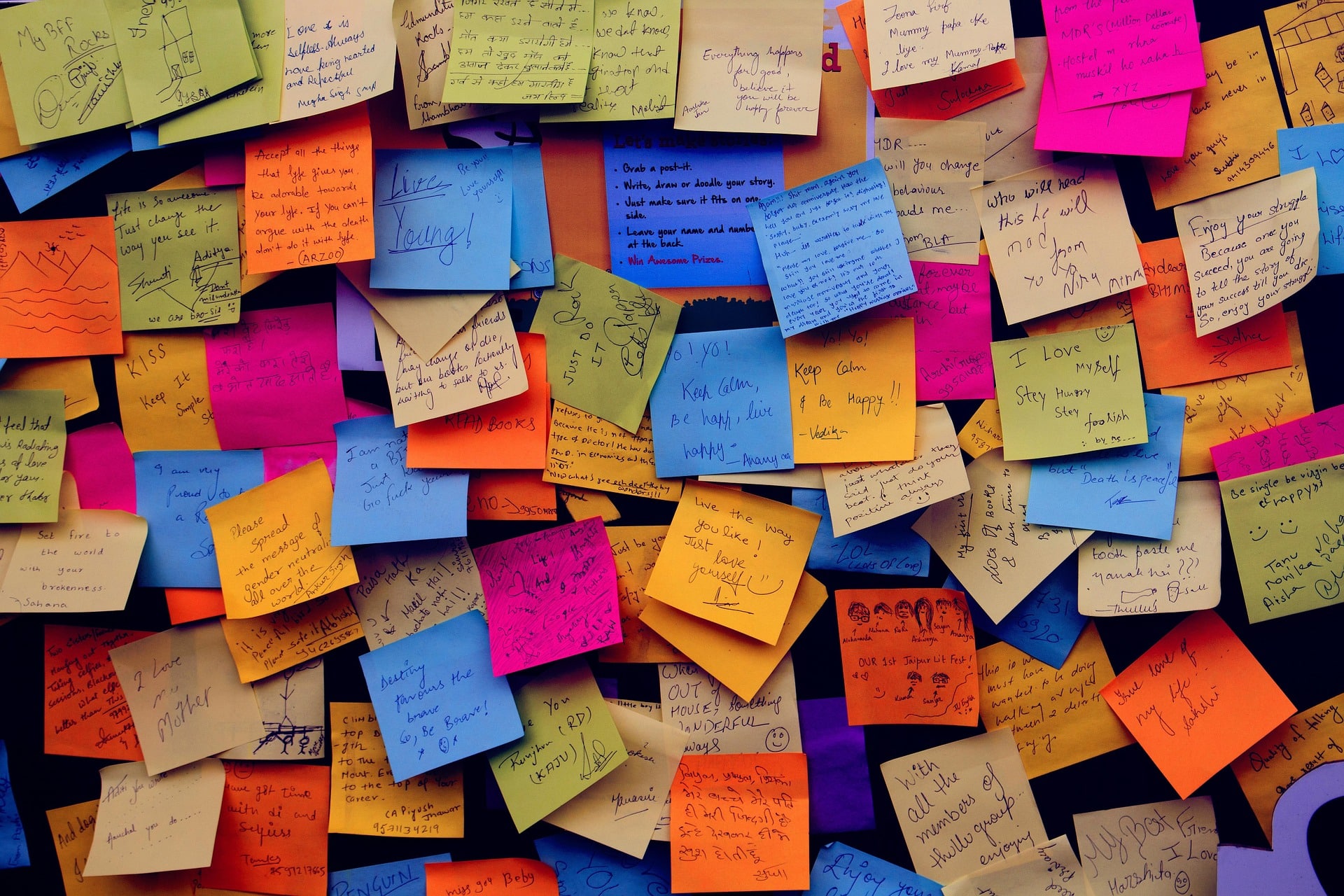 Your business plan will describe, from a planning and execution perspective, your proposed VR business. Specifically, it will describe:
The market opportunity you are looking to exploit.

The objectives you are targeting.

Your roadmap for achieving those objectives.
Generally, a business plan includes a statement of what kind of investment you need to get your business idea off the ground.
If it is addressed to potential investors, it can include the level of investment you are looking for, from them.
A full-length business plan typically includes:
As briefly as possible, tell the reader:
What industry you are targeting.

Why you are targeting that particular industry. Typical reasons include:

It's a massive industry, and is expected to experience a high rate of growth.

There is a gap in the market where you are looking to set up your business.

A little bit about your proposed company (who are the people involved, what skills you have, and so on)
What kind of overall investment your business proposal will entail. Do not include any investment request at this stage.
This section includes:
An overview of the industry you're looking to enter. By 'overview of the industry' I mean the nature of the industry, not financial metrics.

Your business objectives, preferably set up as a series of successive goals.
Now comes the financial analysis.
What's the size of the market (both global and local) you're looking to enter?

How well is it expected to grow?

Who are the consumers?

What are the economic conditions under which the industry can grow?
Include those details about your company that are relevant to understanding the business model. For example:
Your location (as we will see later on, this is very important for some kinds of VR businesses).

Your leadership - their experience, their expertise, and other assets you're hoping to utilize.

Your hiring plan - how many full-time employees, how many part time, which functions can be outsourced, and so on.
This is where the previous sections all come together.
You have already told the reader about your industry, the market opportunity, and your company.
Building on that, describe which features of your company will prove useful in capturing which segments of the market, and how.
If you have any advantage over your competitors, mention those. But make sure you're talking about genuine advantages, and not making stuff up.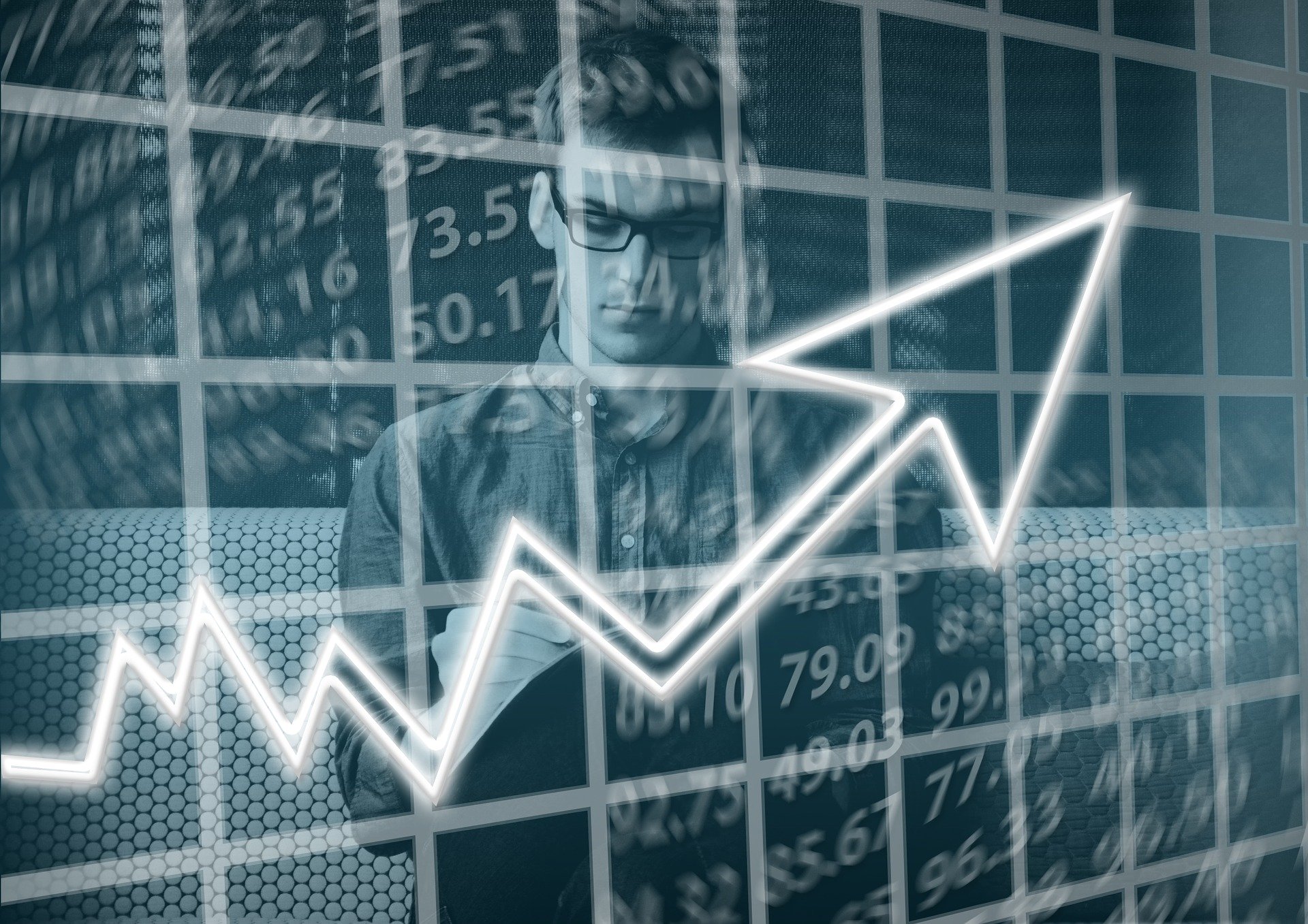 This is where your company's finances come in:
How much investment will your proposal entail?

What will be your major expenses over the next few years?

When do you expect to break even?

What kind of return are you expecting on your investments over a reasonable period of time?
Try to include a model cash flow statement in this section.
It's here that your investment requirements, if any, come in.
VR business plan resources
Here's a guide to writing a business plan from the Small Business Administration. It also includes a leaner 'startup format' which you may follow.
If you want an actual business plan template, you can download one here.
To run your business, you must register with the government.
You also need to get an identification number for tax purposes. For example, in the United States, all registered businesses are required to apply for a Employment Identification Number from the IRS.
Hiring a business attorney
There are a number of legal issues that a business attorney will be able to help you with.
Some of them are:
Registering your business.

Choosing a legal structure for your business. For example, in the United States, you can be a sole proprietorship, a LLC, a S Corporation, and so on.

Zoning regulations.

Trademark and copyright issues.

Liability issues, and lawsuits.
Hiring a trained attorney to handle these matters enables you to concentrate on your VR business.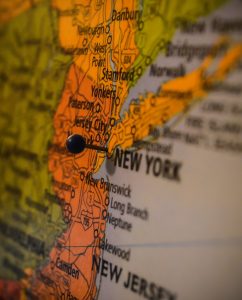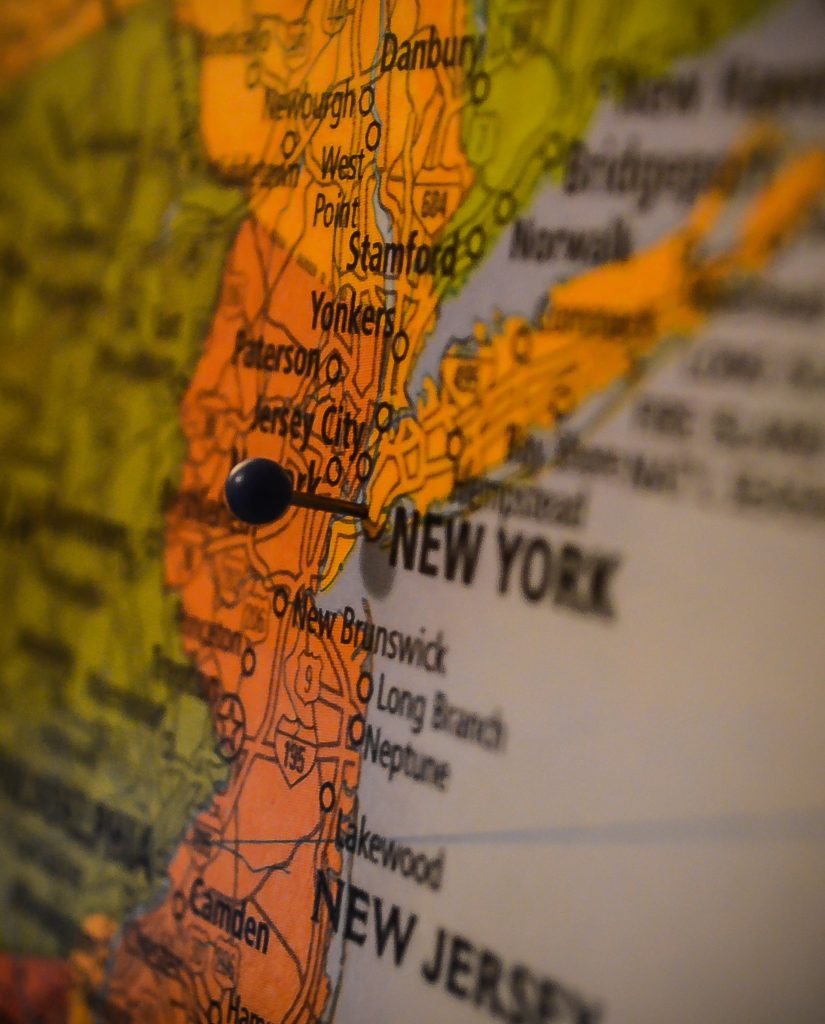 A basic issue in scouting for an address that will house your VR business is zoning regulation.
Your business attorney should be able to help you with that.
Other things you should look out for are:
Whether it matches with the kind of brand image you want to project.

Is it important for customers to be able to visit you? What are the local demographics?

Are similar business establishments located nearby? That's both good and bad news.

The good - it means the location is a good business address.

The bad - the location is in demand; pushing up rents.

If there are any businesses or service providers that you need to be located close to, are there any nearby?

Does your address have the infrastructure you need to operate your VR business?

Overall local profile.
The exact requirements of the location vary according to the kind of VR business you want to open.
Costs incurred in setting up and running a VR business
Legal expenses.

Security deposit and other costs of acquiring your business location.

Expenses towards retrofitting your business premises to suit your business.

Expenses of setting up a security system.

Expenses incurred in acquiring business assets. For example, if you're setting up a VR escape room, the expenses incurred in acquiring the VR hardware, and the VR escape game content.
Rent.

Utilities.

Payroll.

Business insurance premium.

Repair and maintenance of equipment (depending on your business).

Professional fees (lawyers' fees, accountants' fees, and so on).

Marketing and advertising expenses.
Fundraising options for setting up a VR business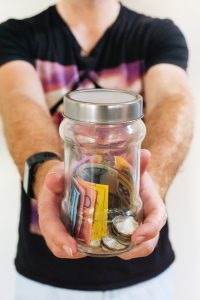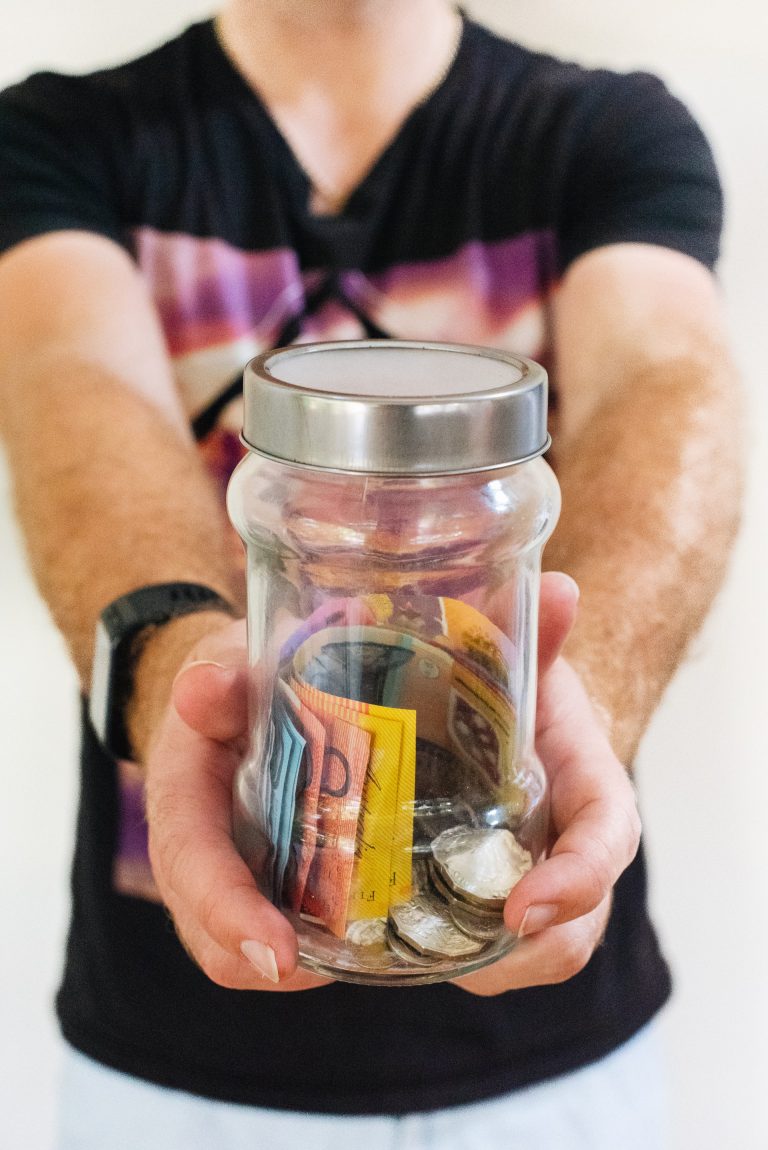 There are 4 main types of fundraising options for starting a small business.
If you have some cash stashed away in a savings account, or a certificate of deposit, that you want to put to use, go for it.
Main pros
Nobody else gets a stake in your business; you remain in complete control.

If you have some 'skin in the game', other people gain confidence to invest.
Main cons
The average individual does not have enough cash themselves to entirely finance a startup.
This is 'risk capital'. You could lose the entire money you put up, if your business doesn't pan out.
Fundraising from family and friends
Family and friends may agree to provide you with some capital on an informal basis.
Main pros
Usually, these are informal arrangements, and you retain full ownership of your business.

It's a good follow-on from self-financing.
Main cons
Your family and friends may not be seasoned investors, and they may demand their money back, mid-way.

If the business doesn't go as planned, your relationships with your family members and relatives may sour.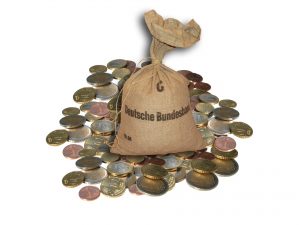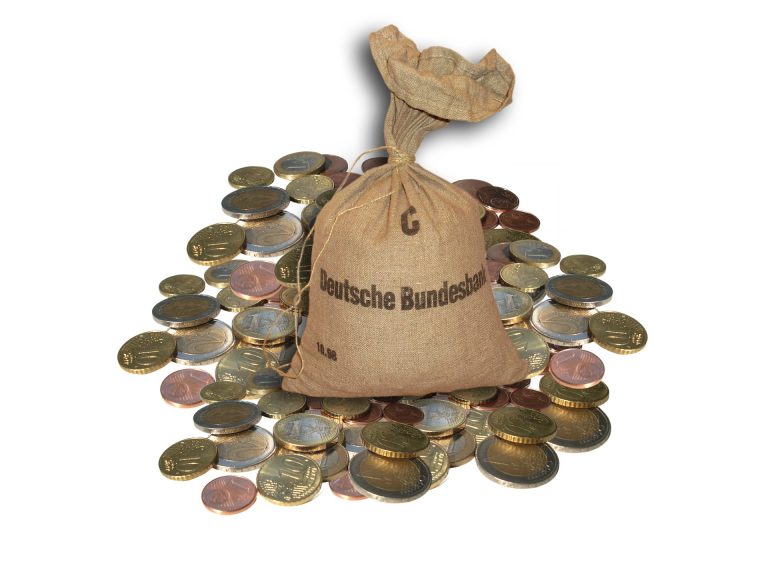 A bank loan is a kind of debt financing. In simple terms, the money will have to be repaid, with interest, according to a repayment schedule.
Main pros
The bank doesn't get any equity in your business. In other words, you retain full ownership and control.

Many banks have lending programs for entrepreneurs, which provide loans on special terms.

By taking a loan, you establish a relationship with the bank. This will prove useful if, later on, you need a loan to tide over temporary cash flow issues (working capital loans).
Main con
If you fail to stick to the repayment plan, the bank may take over your business and sell it off.
An angel investor is an individual who invests their own money in ventures they consider suitable.
Main pros
There is no repayment involved, unlike a bank loan.

Angel investors tend to be seasoned investors, and they won't get cold feet easily.

Usually, you have no personal relationship with your investor, unlike with friends and family.
Main cons
This is a kind of

equity financing

, and the investor gains a stake in your company. They may want a say in how the business is run.

The investor may choose to sell their stake; and you may have no say over who they sell it to.
Governmental financial assistance
Many governments - federal/central, state, and local - run their own assistance programs for entrepreneurs and small businesses.
For example, if you're in California (in the United States)
Do a deep dive into what programs are available, compare and contrast them, and avail of the one(s) you feel is/are most suitable for you.
Building your business premises
It's almost a given that you'll need to redesign your rented work space to suit your business needs.
For example, if you're starting a VR escape room business, you'll need to divide the place into a number of rooms each of which will host one team.
Plus, you'll need to add a reception, office space, etc, and design it to match your brand image.
If you're starting a consultancy, you'll need a private office where you can engage in one-on-one consultations with clients, a reception, a waiting room, and so on.
Decide what you want to contract out
Generally, core functions (like a gamemaster in case of a VR escape room) should be handled in-house.
Ancillary services, like cleaning, website maintenance, marketing, and so on can be contracted out.
Hire and train your staff
Based on which functions you decided to handle in-house, draw up a staffing plan, and start hiring.
At the beginning, you should hire people with experience in their role, so that you can limit the time and effort expended in training your staff.
This is important when you're just starting out, since handling your startup will need your complete attention.
Set up a marketing plan, and launch your website
As an entrepreneur in this day and age, you know the importance of having a business website.
As far as marketing is concerned, you need to create a strategy.
Will you invest in offline marketing, or would it be better to concentrate on online?

Will you depend on social media marketing initially, and later on invest in stuff like Google Ads?
Decisions like these will be the basis of your marketing strategy.
And, your VR startup has...started up!
That being said, the exact details of some of these steps, like choosing a location, acquiring equipment, etc will depend on the kind of VR business you are starting.
Now we will take a look at some of these details, category-wise.
Starting an arena-based virtual reality business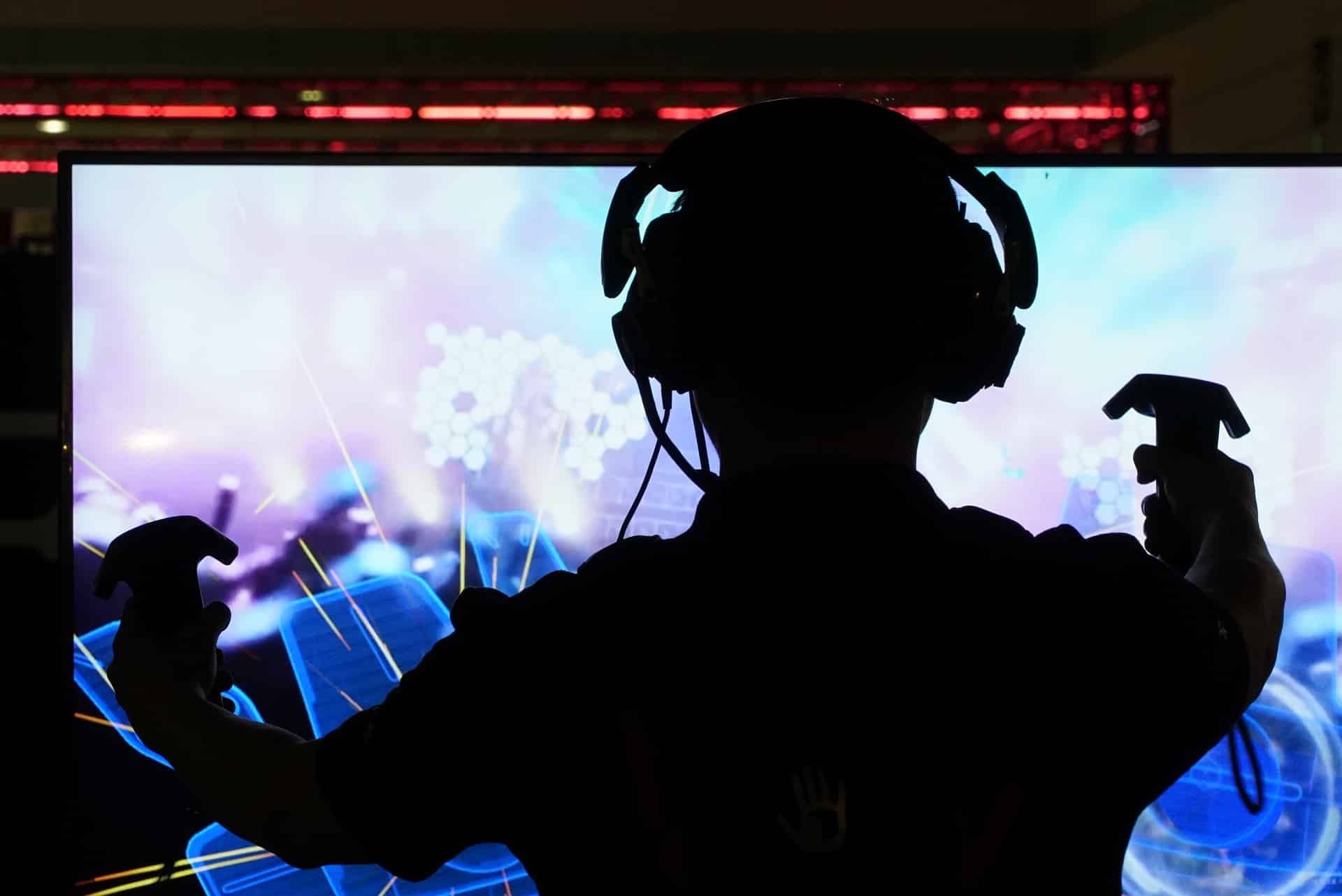 You are competing with other similar businesses located nearby (if there are any) to draw customers who will want to take part in the VR experiences you have to offer.
Some of the steps you need to take to succeed in this niche are:
Like I said, in this niche, you will be competing with other similar businesses which are located nearby.
Why only businesses that are physically nearby?
Because in this niche, you're fighting for physical footfall.
Two VR escape rooms next to each other, for example, would compete for the same set of customers.
Two VR escape rooms miles apart would have different customer pools from which to draw players.
Key aspects you should study
How they are branding themselves.

What demographics they are trying to attract.

What channels of marketing they are using.

How successful they are overall.
Where are you going to set up your VR arena?
Remember, the success of your business depends on people being willing to visit you.
If you are inaccessible, or your location lacks basic facilities, people would get put off, and prefer your competitors over you.
Key points to consider when selecting your premises
It has to be

accessible

by both private and public transportation. That means:

It has to be near bus and train stops.

There should be car parking facilities within walking distance.

What demographic are you looking to market your arena to?

If you feel

corporate bookings

are your mainstay, you can consider going for a financial district location, easily visible to and accessible from nearby establishments.

If you feel

retail bookings

would be a better bet, you can opt for locations with a lot of public footfall, such as near shopping malls, other entertainment venues, tourist spots, and so on.

In either case, arranging special events would be crucial, so try to make sure there's at least one restaurant/cafe nearby, from where refreshments can be arranged.

Unfortunately, easily accessible locations where footfall is high would also demand

higher rents

. You can, however, avoid very high rents by looking for locations that:

Are located near, but off of, a main street.

Are not in very good shape, since you'll need to redesign them anyway to make them suitable for being a VR arena.

Are located in a basement, lack windows, etc, which are not important for a VR venue, and can lower the rent demanded.
Create your content library
As a VR arena, you'll offer access to the content housed in your content library to your customers.
You really need to do a deep dive into consumer tastes and interests, to make informed decisions as to your content library.
If you opt for a VR franchise, some of these decisions would be taken for you, since franchises conduct extensive research of their own while developing their content library.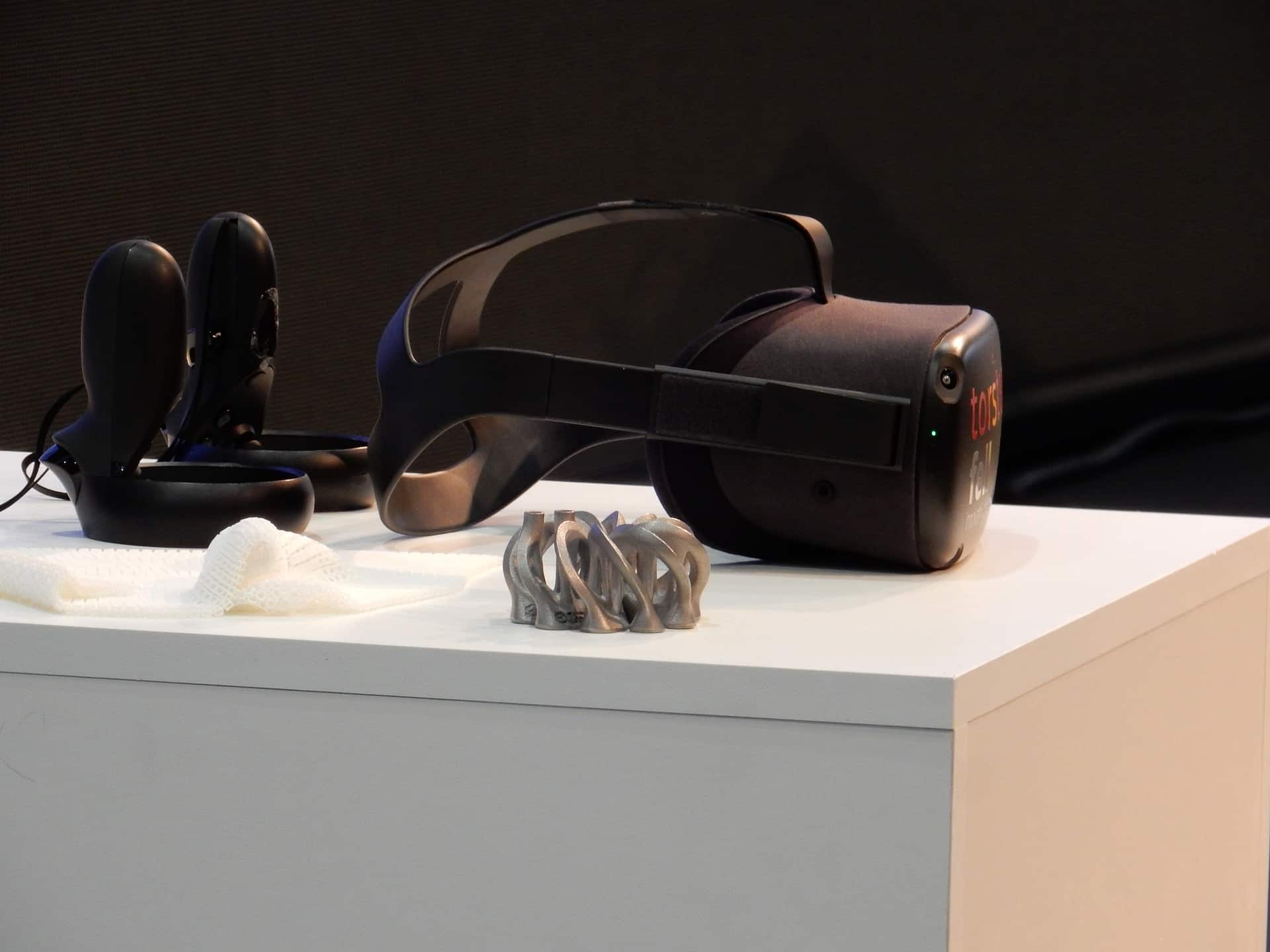 The VR hardware - headsets, haptics, sensory input (like scent, wind, and heat) generators - are the backbone of your VR experience, and will need another deep dive from you, like the one into content tastes.
Some factors to consider when choosing your VR hardware
Popularity of the

brand

.

What kind of

warranties

they offer, what

repair facilities

they have.
Once again, if you go for a franchise, you can leverage the market research already done by the franchise.
Hiring and training your staff
While VR arenas will not require a lot of staff, the staff will need to be competent in a number of functions.
Depending on what kind of arena you operate, your staff will need to be able to operate:
Your own VR equipment. This is when you run a VR arcade or a VR escape room.

The VR equipment used by different clients, if, for example, you rent out your premises for special VR events, where customers can either use your VR gear, or bring their own. This would require basic familiarity with at least the top 5
Troubleshooting, and dealing with crisis situations
Your staff should know basic troubleshooting, whether it is related to a software or hardware issue.

Your staff should also be able to handle crisis situations, like what to do if there's a power cut, or a medical emergency.
Cleaning and maintenance of the VR equipment
Your VR hardware, especially the headsets, will need to be cleaned after every use. Proper hygiene is absolutely critical.
This is especially important in light of the coronavirus pandemic (more on this later).
You will need to create a cleaning regimen, and train your staff to follow it.
Any other functions that you opt not to outsource
Some other important functions would be:
Maintaining your business website.

Handling the marketing.

Handling the booking system.

Dealing with customers, and attending to queries and complaints.
Whichever of these you choose not to outsource will have to be handled by your VR arena staff.
Starting a VR product or services provider business
Here, your objective will be to provide a VR product (like VR content) or services to customers.
Your customers may be end consumers, or they may be other businesses and corporations.
Main pro: Industry reports suggest that enterprise users will clock far higher growth in VR spending and investment than the consumer sector.
Main con: You will need specialized content creation/service provision skills to meet the demands of the enterprise sector.
If you want to start a business in this niche, you need to take steps like:
Ensuring you have the requisite skill set
You will need highly specialized skills to meet the demands of the niche.
Whether it's content creation, or offering VR services, make sure you have the skill set.
If you want to succeed in this niche, some manpower is necessary.
When you have project deadlines to meet (whether it's a customized content order, or repairing hardware, there will always be a deadline), division of labor and delegation of tasks is crucial.
And you need staff who can handle their allotted tasks.
Strike up professional relationships with people in your chosen sector.

Join a few professional networks online.
Networking will benefit you in a number of ways, namely:
Allow you to exchange ideas and information with your peers and others in the industry.

Be aware of industry trends.

Boost your brand visibility.

Help you reach out for new projects.
If your business requires consumers to travel to your premises, you need to choose a location that's easily accessible, by public and private transport.
Acquiring the hardware and software
Different kinds of content creation require specific kinds of hardware and software.
For example, creation of 360 degree videos can require a spherical camera and software like Mocha VR.
Brushing up on your pitching skills
If you're bidding for projects, you will need to pitch your ideas to prospective clients.
While 90% of a successful pitch depends on how good your content is, 10% does depend on your pitching skills, how well you can interact with the prospective client, and so on.
That is why you need to brush up on these skills.
Starting a VR community-based business
If you want to start a business as a VR consultant, as an influencer, and so on, it's not so much a question of the steps you must follow as it is a question of attributes you must have.
Credibility and credentials
In other words, you:
Must have completed some training in or worked on VR for which you can show your credentials, on request.

Must have some credibility established in the community.
Think about it. Would you hire the services of a consultant who can't show any certifications of having learned or worked on VR?
Brand-building and networking skills
If you open a VR escape room, you're offering your customers a semi-tangible product - a VR escape room experience.
If you're a content creator, you're selling pieces of content to customers. Again, something tangible, or semi-tangible.
On the other hand, if you opt for businesses like a consultant or an influencer, you will be offering your own ideas, opinions, and advice to your clients/your followers.
The product being intangible, your success depends in large part on your brand, and ability to reach out to and connect with people.
Impact of covid-19 on the virtual reality industry
Intuition suggests that the covid-19 regime of lockdowns and social distancing has made it important for people to be able to enhance limited physical environments.
In other words, people will likely be restricted from completely free movement for some time, and that makes virtual reality crucial to increasing quality of life, and the quality of work that people do from home.
For example, it has been suggested that a virtual reality work conference scores over webinars or video conferencing by upping the level of connection and quality of interaction between participants.
And, we're not talking mere intuition here; virtual gathering platforms (which can facilitate an avatar-based VR conference) are drawing serious investor attention.
Impact of covid-19 on arena-based virtual reality businesses
After months of lockdown, people would savor their time outside, and be on the lookout for quality experiences.
And a VR arena, like a VR escape room, or a VR gaming arcade can provide reasonably affordable, thrilling experiences for the public at large.
And once these kinds of experiences become part of the new normal, the demand for arena-based VR businesses will gain a self-sustaining momentum.
However, like all other arenas, VR arenas will have to adapt to social distancing and hygiene rules, like:
Maintaining distance between different groups of participants (one group of people will remain together; but two different groups must maintain social distancing).

Disinfecting the facility at regular intervals, as required by the authorities, or following medical advisories and best practices.

Making face masks and hand sanitizers available to anyone who asks for them.
Cleaning the equipment, especially the headsets, every time they're used.
Impact of covid-19 on VR products and services providers
The demand for VR products and services in different fields - like education, healthcare, and so on - have already grown in response to the limitations imposed by covid-19.
The question is, will that rise sustain?
Well, a lot of the lifestyle and cultural changes that have been forced onto us by the coronavirus - like remote learning and working - are assessed to be permanent changes.
That means, yes, the rise in demand for VR products and services will sustain even after the covid-19 pandemic is gone.
For VR content creators and providers
You will need advanced content development skills to break into this market.

If you're developing content on your own (like games) that will be released for consumers to buy, you will need to be aware of the kind of content that people look for.

If you're developing content for specific institutions (like VR training content), you will need to understand client requirements, and follow them.
If you're thinking about starting businesses like a VR hardware repair business, remember to take hygiene precautions like:
Wearing gloves while you work.

Ensure that customers maintain social distancing both between themselves, and from you.

Spray each piece of hardware with disinfectant before working on it.
Impact of covid-19 on VR community-based businesses
As the VR ecosystem expands, and becomes more and more mainstream, the demand for businesses that are based on the VR community, like VR consultancies, and VR influencers will naturally expand.
Think about how the demand for influencers grew as YouTube became more and more mainstream.
And, you are ready to start your very own virtual reality business.
Do you feel this blog is incomplete?
Is there something about starting a VR business that you think we missed?
Please leave your thoughts and suggestions in the comments below as we are constantly looking for ways to improve this article. Have a great day!