Working with Entermission
Working with Entermission has been amazing for giving me so many new experiences. As someone who is interested in video games and VR in general, it was a great privilege to be able to work at Entermission.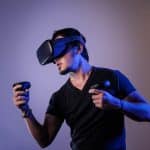 Entermission gave me the opportunity to explore my people skills and share my interest with other like-minded people. From new players to experienced players, there is always something great about being able to provide an experience for them. Some of which were happy to play more games of a similar caliber, the excitement and passion for the experience is something both fun to share and to create for others. It's greatly fulfilling to be able to provide new experiences to people who are escape room enthusiasts, or those who come with a love for video games and VR.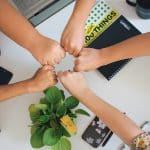 Moreover, I was able to work with co-workers who share similar interests with me. The friendly staff of Entermission are like a family who look out for each other and work hard to deliver the best customer experience. It has been wonderful to be a part of that. Working for the online experience together is equally fulfilling, to ensure the players can complete their escape rooms successfully from the comforts of their own homes.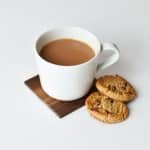 Over to the more technical side, I've been given the chance to experience and learn troubleshooting for all types of equipment. There are so many fun quirky ways to work around typically minor tasks. One such, would be getting ice cream cakes out of their plastic, any parent who has had a typical store bought ice cream cake knows exactly the struggle! But with everything, practice makes perfect and I can say I'm quite proficient with that, as well as serving tea, coffee and water with cookies on the side. Despite the title of 'Adventure master', we do provide refreshments for customers as well. As an Adventure master, I have had the pleasure of giving memorable and positive experiences to as many customers as possible, whether through serving a cup of tea or coffee to waiting parents, or the perfect little hint to get players through a tough puzzle all in a day's work.
Lastly, as your Adventure master, I have many fun experiences watching you all play your adventures and escape. You, the player, have so many creative and inspiring ideas to escape your rooms or complete your puzzles and it's always a pleasure to see how every different player gets through a puzzle. The innovation of some players has astounded me despite seeing the same games played over and over. Every different player and their team has unique teamwork and problem solving skills that will always be appreciated and impressive to your Adventure masters!
Thank you for all the experiences and opportunity to be here with Entermission.