Things to do in Melbourne on a lazy day in
Do you ever have one of those days where you are bored out of your mind but you are just too lazy to go out? Well, same here. That is why we have gotten creative by relocating our activities online to help stave off our boredom but still getting that quality home-time we desire. Here is a list of things you can do from your own home which will keep you entertained and content.
View online exhibition 'Heartlands'
Heartlands explores the events of 2020 through the eyes of Australia's multicultural communities, presenting digital and photographic works from five migrant or refugee artists. It features works from Ali Banan, Ammar Yonis, Chris Phung, Fatema Mukarram and Saidin Salkic. They captured their lives and experiences using an SLR camera, about how the pandemic has affected Australia's multicultural communities, such as those from Afghanistan, Iran, Bosnia, Vietnam and Ethiopia. All works features will be available to purchase with net proceeds going towards the artists.
Watch Melbourne Zoo's adorable otter livestream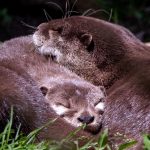 Melbourne Zoo has launched a livestream of its family of Asian small-clawed otters, featuring otter parents Paula and Odie with their litter of four pups, Murphy, Rodney, Gunther, and Squid. You can check in on the tiny critters with the 24-hour livestream, broadcasting their sleeping quarters, so you can watch them snooze in a giant otter cuddle pile, which is as adorable as it sounds. If you are an animal lover, there are numerous other animal live streams at Melbourne Zoo, including penguins, giraffes, meerkats and a snow leopard.
Participate in virtual perfume masterclass
Perfumier Samantha Taylor runs IRL scent studio the Powder Room in the Nicholson Building, which offers DIY perfume classes. Since in-person classes are unavailable, Taylor is now offering her classes online. Every participant will receive a package with fragrance and use of the Olfactorium, a mini perfumer's organ (a deposit is required for the Olfactorium, as it is not for keeps). In class, Taylor will talk you through like how to select and apply fragrance, a history of perfume, and how to make their own. The normal class is $195 and each participant will get to create their very own bespoke perfume to keep.
Watch Phillip Island's penguin parade
Phillip Island Nature Parks is livestreaming the Penguin Parade across Facebook and YouTube. Everyone from around the world will be able to tune in at 6pm AEST and have an opportunity to ask the rangers questions in real time. The stream will last 30-minutes and run nightly for the foreseeable future.
Visit the Other Art Fair
The Other Art Fair Online Studios, presented by one of the world's leading online galleries, Saatchi Art, allows local artists to continue getting their work and name out there online while real life art fairs have come to a halt. The fair offers works from bright new stars in Melbourne's creative industry, ranging from paintings to photography. Prices start from $150 USD, so it's a great way to start y
our art collection or topping it up with the next rising star. 
Virtual Tour with Yarra Valley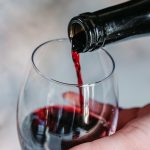 Six Yarra Valley wineries have come together to create a virtual trip down the Melba, allowing you to try six lesser-known varieties, explore the region and sample some of the wineries' meals, without leaving your own home. The Alternative Taste Trail Red Six-Pack box comes with wines and recipes from the wineries, so that you can still enjoy the drinks and sumptuous meals to accompany your virtual trip. At each stop along the trail, you can use a special QR code in the box to be transported to the cellar door and do a special video tasting with the winemaker. Enjoy the road trip with friends or family on Zoom together.
Online Ballet Lessons
The dance company has launched online adult ballet classes that you can enjoy for the humble price of $25. All aspiring dancers can take part, with classes offered at beginner, intermediate and advanced levels. Classes are taught by Justine Miles (a former dancer for the Australian Ballet). They take about 30 to 40 minutes to complete and are released on Tuesdays. One class for each ability level is released each week. Once released, you'll be able to revisit the classes as much as you like to brush up on your dancing.
Virtual escape room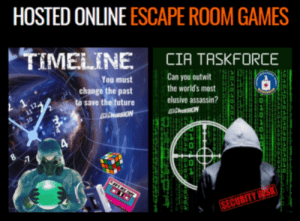 Escape and immerse yourself in a mind-blowing, brain-wrecking virtual escape room. Entermission Melbourne is inviting you to play a 60-minute adventure, where you can explore 360° views of real-life rooms while interacting with your team of friends or family virtually through Zoom. There will be two games to choose from, which are CIA Taskforce or Timeline, fully hosted with real time assistance from a live Adventure Master. With a team of 2-6 people, go head to head with problem-solving skills and teamwork, to solve puzzles and challenges, complete your mission and see who escapes first!
Virtual lockdown class
Join expert mixologists at Kubarz for a live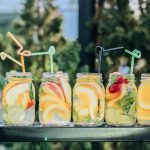 streaming cocktail making class with a cocktail making kit delivered to your door. A simple shopping list will be provided with minimal and simple ingredients required that can be found in your local supermarket. The class will take you through the steps needed to make a Caipiroska, Moscow Mule, Espresso Martini and Vodka Colada cocktails at home. It is only $35 for the class only (no kit), and $69 for the full package.
Who said we can't have fun at home? Enjoy your time at home with all these fun activities and bring the fun home to you! After all, fun is where your heart is 😉