Best Uses of Virtual Reality for Entertainment and Education
Nearly half of the global investments in Virtual Reality (VR) are being spent in the field of entertainment. The global VR gaming market was worth $11.5 billion in 2019 and is growing at an annual rate of 30% from 2020 to 2027.
VR is revolutionizing the complete world of entertainment, such as making more engaging, immersive experiences across gaming, sports, visitor experience, performing arts, social media, etc. We are edging close to a future in which the real and virtual worlds collide and become inseparable. Entertainment serves an important role in this process of transformation.
VR Escape rooms are the best examples of VR gaming. The most prominent but out-of-the-box uses of VR gaming are for birthday parties, corporate team building, and school excursions.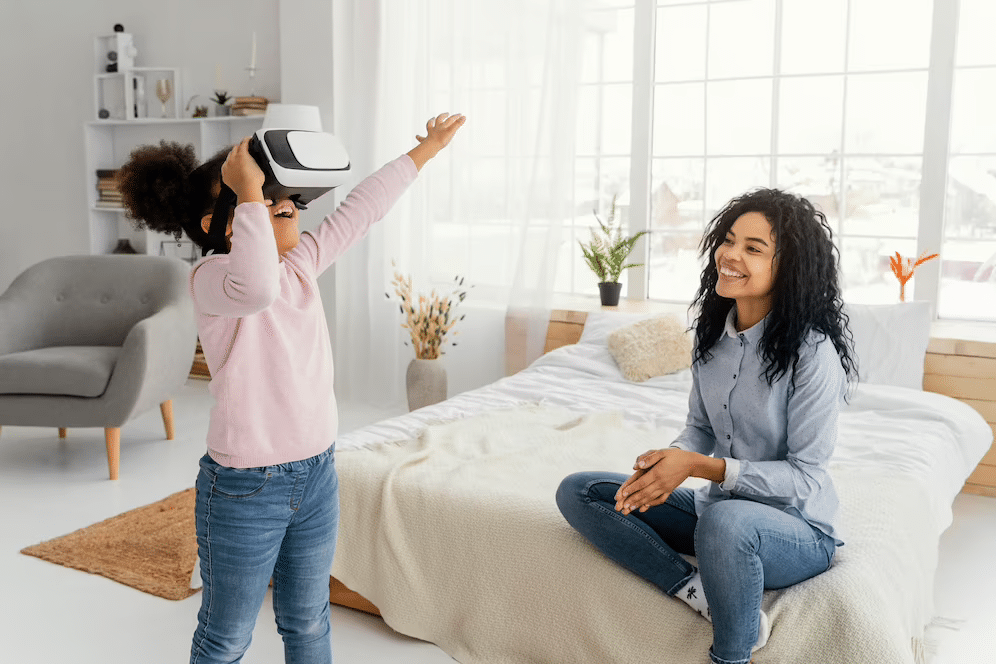 The following are some details of such applications of VR:
Virtual birthday parties
Most kids have some fantasies like playing super-hero to save the world or detectives from solving mysteries. A birthday party is the best possible opportunity for kids to live out their dreams and are chance to take part in virtual reality games for family.
Escape rooms are fashioned to make such fantasies a reality. The concept behind great VR birthday parties is to create an immersive environment through the stimulation of certain tales and themes. The idea behind this set-up is to allow gamers to escape reality and don the shoes of legendary or mythical persons.
The best parties of birthdays are designed to be shared experiences. Most games can support six to eight players. Escape rooms capture kids in a parallel universe where there is no nagging or phone calls, or other distractions. Parents can bond with kids simply by solving puzzles along with them.
Photos can be taken to capture memories while kids are in the VR room. This is a fantastic idea for birthday parties, and kids can immerse themselves in fun. Such events are the best occasions for playing family-friendly VR games.
Corporate events
Are you short of ideas for corporate events like team building? Why not go virtual? VR Escape rooms are the venue where the brain-storming and problem-solving skills of your team work together to create a compatible and strong team.
VR escape rooms provide amazing VR adventures fashioned for the objective of team-building, improving skills of communication, and cultivation of teamwork.
Team members have their own private rooms where they can talk, laugh and help each other. Photos can be taken to capture memories.
School excursions
If you are seeking educational yet fun activities for school-going children, an ideal option is a VR Escape room activity. This provides a VR learning experience for students that are equally productive and interesting for their education.
Students will enjoy a team-based VR game that needs great teamwork as well as skills in communication, lateral thinking, and problem-solving. They can fly via outer space and master skills like shooting lasers.
Children can also learn the basics of game design and techniques of storyboarding. They can don VR headsets to create their own artwork in 3D.
VR headsets can also transport kids into chosen worlds for the sake of experiential learning. This includes exploring Antarctica or climbing Everest or viewing Blue Whales.
In sum, these are some of the applications of VR for entertainment and education. This is just the tip of the iceberg, and many more examples of the utility of VR for these objectives are set to emerge in the near future.