LOOKING FOR A
UNIQUE PARTY IDEA?
You've come to the right place!
Ranked Top 10 Most Popular Kids Activity by Active Activities
You'll be a hit if you book this party venue!
VIRTUAL REALITY

BIRTHDAY FUN!


FOR ADULTS, TEENAGERS & KIDS PARTIES
So, you're looking for a party venue? Let's be honest, your friends or family don't want the same old birthday, do they? For that matter, either do you!
Shake things up and try something different. Trust us, you will be the talk of the town after this party experience.
Entermission offers amazing virtual reality escape room adventures. It's the ultimate in unique party ideas and social VR designed to appeal to a wide audience, be it young kids, right up to dad's 60th birthday bash.
We're Dubai's ONLY VR with hand tracking and real-life special effects, where you work as a group to solve the puzzle within your 60 minute time frame. It's full of laughter and 'wow, this is cool' moments.
BE THE PARTY THAT EVERYONE TALKS ABOUT AND THE PARTY THAT NO ONE HAS EVER DONE BEFORE!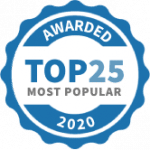 Ranked Top 10 Most Popular Kids Activity by Active Activities
Kids like taking on new challenges
Completing puzzles provides intellectual fulfillment and a sense of success to youngsters. It's just one of the numerous ways escape rooms help youngsters develop critical thinking skills. They get to interact with complex challenges without having to deal with any mental strain while doing so. Their free spirits are kept engaged and interested until the end of an escape room game because of the competitive framework of a virtual reality birthday party.
Virtual reality birthday party is free to be anyone they wish
We've all had fantasies as youngsters that we'd want to live out, even if it's just for a day. Sometimes we wish to be a superhero and save the world, whereas other times, we want to be a detective and uncover the mysteries surrounding situations. It's possible that your children may want to do everything at the same time. Escape rooms are designed to make these fantasies a reality. The idea behind the best virtual reality birthday parties is to create an immersive environment by stimulating certain themes and tales. The idea is to let gamers escape reality and put themselves in the shoes of mythical or legendary individuals.
Enjoy your time with loved ones with the best virtual reality for birthday parties
The best virtual reality birthday parties are designed to be a shared experience. The majority of games may support teams of 6-8 players. Kids are rarely able to spend meaningful time with their families as their parents' work hours become more demanding. This is why, at every chance for sociability, mingling with loved ones becomes even more crucial. Escape rooms are the ideal solution for this.
Escape rooms lock you within a parallel universe, literally, without the continuous nagging of phones and other distractions. This chance for bonding also requires little effort on your part; all you have to do is be there and solve puzzles with your children. Because the best virtual reality birthday parties are meant to be adequately demanding for all age groups, even if the playing team is made up of adults and children, no one will lose out on having a good time.
If you decide you would like to bring your own cake or food, it's not a problem at all, just let us know in advance, so we are prepared.
We also take photos against the interactive photo wall and capture the memories while you are in the VR Escape room and party room. We think this is a fantastic party idea and experience and we hope you will immerse yourself in all the fun as well!
If you're interested in booking, just head down the page and fill in the form and our team will be in touch.
LET'S ANSWER SOME OF THOSE QUESTIONS
WHAT IS THE COST?
We offer a vast and unique game experiences with attractive birthday packages.
If you're interested in knowing more about our packages and booking, just head down the page and fill in the form and our team will be in touch.
WHAT'S YOUR LOCATION?
We are located at Al Warsan Building, Office 905, Al Barsha Heights.
Sheikh Zayed Road South Bound, Exit 34
Hessa Road D61 West Bound Towards Sheikh Zayed Road
Land Marks: Opposite Dubai American Academy
Near Media Rotana Hotel.
WHAT'S INVOLVED WITH YOUR PARTY?
Birthdays are one of the most memorable days of kids' lives when they get to be the focus of attention and do anything they want. From food to décor to fun activities, kids' birthday parties have become one of the yearly milestone events that every parent looks forward to, half with anticipation and half with dread. On the one hand, they want to lavish extra love and attention on their children on this special day, but the sheer amount of detail that must be attended to for the party to be a success can be daunting. But the best virtual reality birthday parties are a saviour for them.
The first step in any good party is picking those lucky people that are invited! Do you go head-to-head with a big group or an intimate party? For those that make the cut, we have some invitations for you to utilize - just head down the page, personalize and send those invites out!
Next up is selecting which VR escape room game you would like to experience. Choose from multiple virtual reality escape room adventures <See VR Escape Rooms>
Once you have your guest list and game sorted (and of course, your day and time booked with us) you will be greeted by our team to support your party. We will get you all checked in, watch the briefing video and the fun of selecting your avatar name begins! Will you play it safe and use your name? Use your nickname or let your friends surprise you... which could be scary what name you end up with!
Why not add some out of the box ideas?
From there, we jump straight into your 60-minute escape room experience - this is where the real fun begins! You have your own private rooms - where you can talk, laugh, help each other out and we encourage videos and photos - so mum, dad or a friend not playing please feel free to go into the rooms to capture the memories. We also take complimentary photos of you with our professional SLR camera during your party.
WINNER OF TripAdvisor's Travellers' Choice award! We're in the top 10% attractions worldwide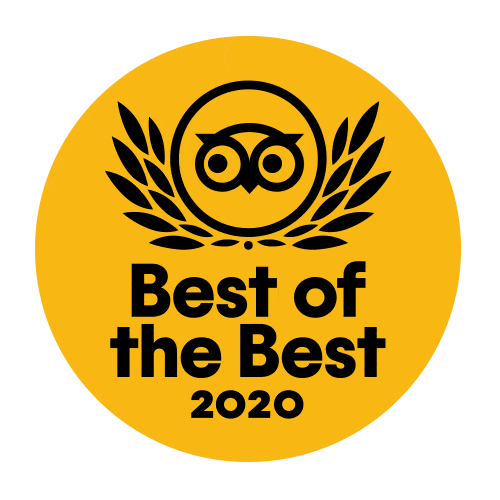 CHOOSE FROM
MULTIPLE VR ESCAPE ROOMS
With multiple fun virtual reality escape room adventures to choose from, you'll want to come back to experience them all!
PARTY ROOM WITH
GROUP VR ARCADE EXPERIENCE
Access to private Party Room with shared VR headset playing short virtual reality games while others enjoy watching the VR action on the screens.