WE'RE IN THE

TOP 10%

OF ATTRACTIONS WORLDWIDE
CAN YOU HELP SANTA FIND HIS WAY HOME TO SAVE


CHRISTMAS?
Christmas is under threat! Santa has got caught in a blizzard, he has lost all the presents and can't find his way home. Get to the North Pole to find out why he magic elves aren't making presents and light the biggest Christmas tree in the forest to help Santa find his way home. Only you can save Christmas in 60 minutes.
ONLY AVAILABLE IN JULY AND DECEMBER
Difficulty Level: 1/5 (a great way to introduce young children to escape room strategy)
Recommended Age: G Rated (8-80 years old)
Number Of People: 2-4
Adventure Time: 1hr
Play Method: uses Controllers
Price: 165.00 AED
VR ESCAPE ROOM

PACKED WITH
FUN, ADVENTURE, LAUGHTER & A GREAT TIME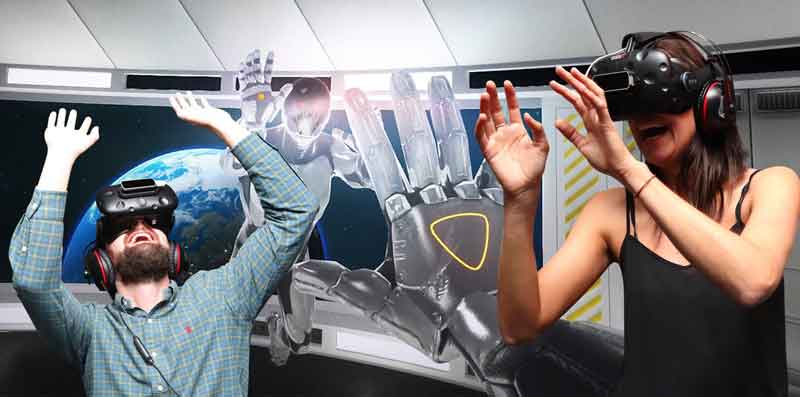 WHAT ARE VR
ESCAPE ROOMS?
Virtual reality is one of the most exciting new developments within the escape room relm, that will make you question what is real and what is not.
It's a multiplayer and a unique multi-sensory virtual reality technology that uses headsets and for Entermission just your hands to solve the mystery that awaits.