FREE $100 CREATIVE KIDS
VOUCHERS FOR
VR GAMES DESIGN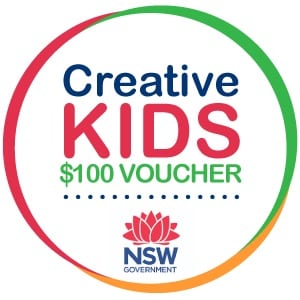 PARTNERING WITH PIEX
A REGISTERED CREATIVE KIDS PROVIDER
VR GAME DESIGN PROGRAMS. USE YEARLY

FREE $100 VOUCHER PER CHILD

FROM THE NSW GOVERNMENT
Unique S.T.E.A.M Multi-Disciplinary Approach...KIDS ARE ENGAGED + HAVE FUN!
Our unique approach develops Social, Emotional and Technical skills to help prepare them for a rapidly changing world.
Develop creativity, critical thinking, computation and design skills.
Includes FREE 60 minute Virtual Reality Escape Room Adventure valued at $49pp!
With the NSW Government Creative Kids voucher, get $100 per school aged child each year which can be used at Entermission's VR Games Design Programs.
KEY FEATURES
Learn VR Games Design, problem solving, teamwork and more
Highly experienced and passionate coaches
Free play of 60 minute Virtual Reality Escape Room adventure
Ages 8-13
High 1:7 coach to kids ratio
1 DAY SCHOOL HOLIDAY PROGRAM
8 hours
9am-5pm Tuesday 6 July 2021
$180 per child ($80 if using Creative Kids voucher)
AFTER SCHOOL PROGRAM
10 hours over 10 weeks
4-5pm Tuesdays : from Tuesday 6 July 2021 to Tuesday 14 September 2021
$320 per child ($220 if using Creative Kids voucher)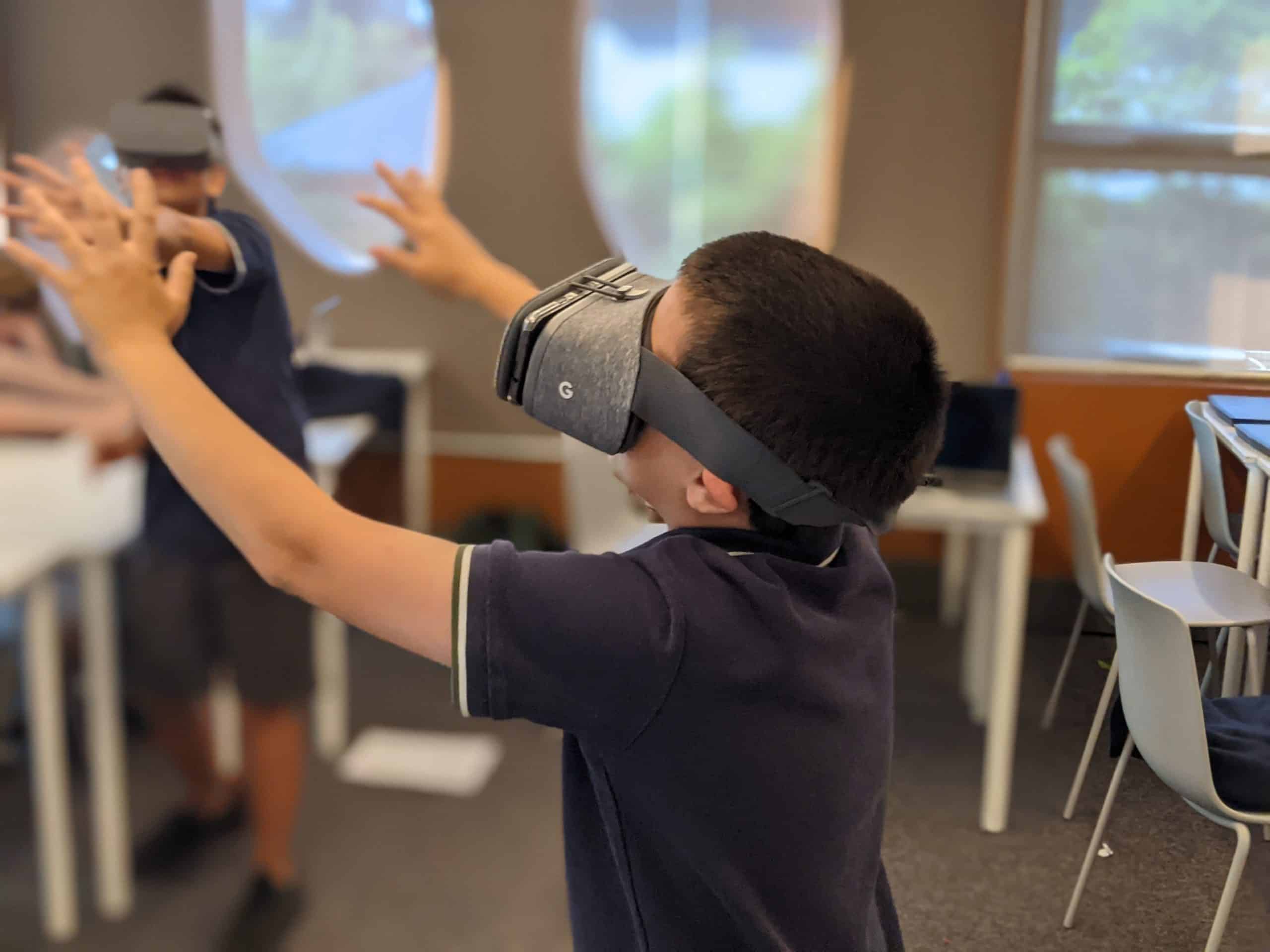 LET'S ANSWER SOME OF THOSE QUESTIONS
WHAT IS THE COST AND DATES?
1 Day School Holiday Program $180 per child ($80 with Creative Kids Voucher) - 8 hours from 9am-5pm Tuesday 6 July 2021
After School Program $320 per child ($220 with Creative Kids Voucher) - 10 weeks from 4-5pm starting Tuesday 13 July 2021 - Tuesday 14 September 2021
Includes free 60 minute VR Escape Room game
HOW DO I GET THE $100 VOUCHER?
Go to the NSW Government Creative Kids website and apply selecting PIEX as the activity provider. You can get $100 per child per year. <Get Creative Kids Voucher Here>
HOW DO I BOOK ONCE I HAVE THE VOUCHER?
Email sydney@enterthemission.com the following:
Whether booking the 6 July School Holiday or 10 Week After School Program
Your booking details: your full name + email + mobile + how you heard about us
Your Creative Kids Voucher(s): include the child's full name as shown on the voucher + voucher number + voucher value + date of birth for each voucher
WHAT IS THE AGE LIMIT?
Our programs are designed for children aged 8-13 years old
DOES MY CHILD NEED TO BRING THEIR LAPTOP / EQUIPMENT?
We supply the devices and equipment required throughout the whole program.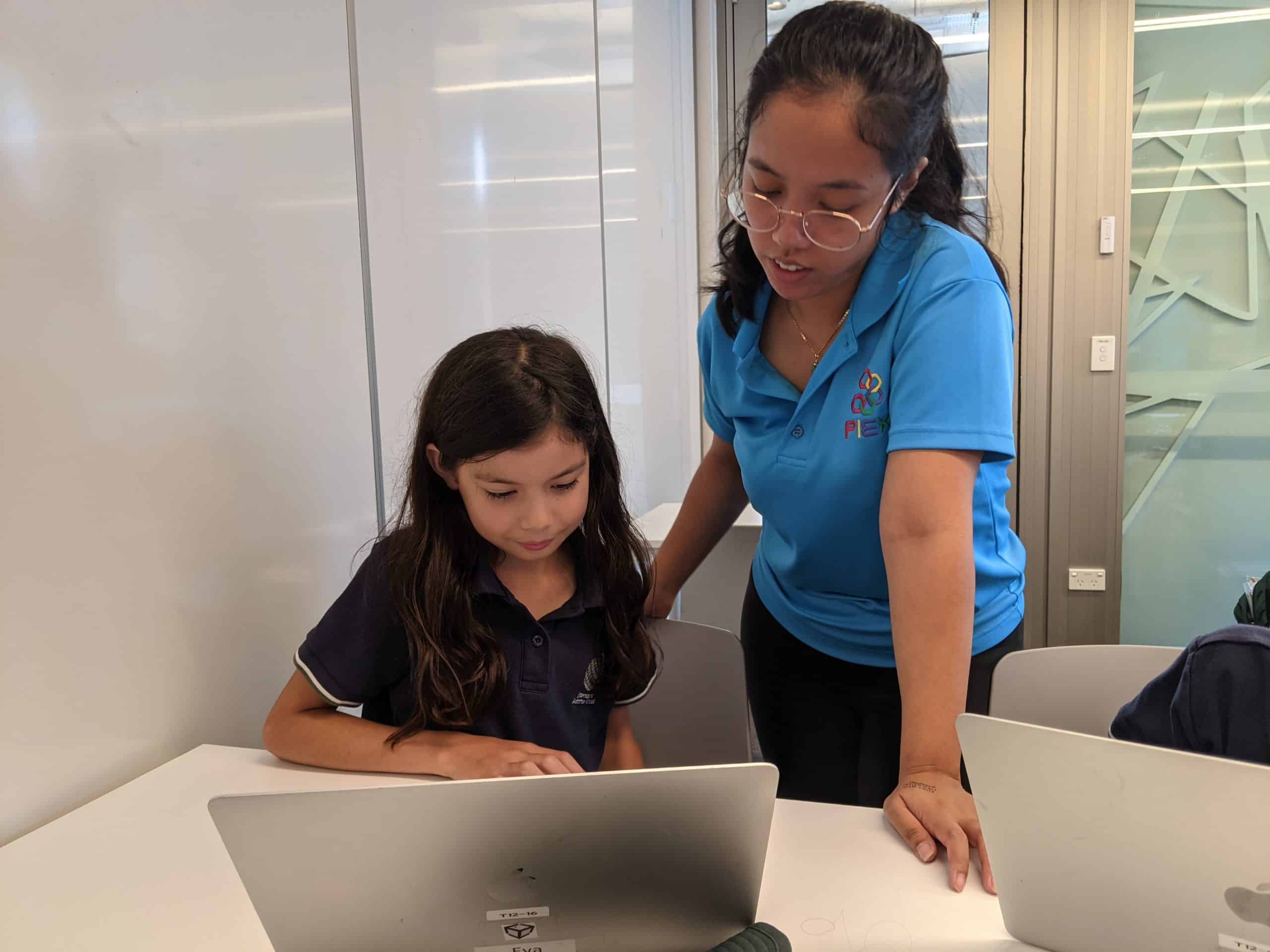 FREE VR TEAM BASED ESCAPE ROOM ADVENTURE
(SIXTY MINS)
The VR Games Development Program includes FREE 60 minute team-based Virtual Reality Escape Room adventure
Become avatars with your friends in the virtual reality world. See, hear and interact with your friends and as a team, find clues, solve puzzles and do things you never thought possible such as flying through outer space and mastering your super powers to complete your mission within 60 minutes.
PROGRAMS DESIGNED FOR
AGES 8-13
From kids (8+) to grown ups, these immersive exciting games challenging, collaborative puzzles and amazing action thrill all types of groups for an amazing party experience.
8 HOUR SCHOOL HOLIDAY
PROGRAM SCHEDULE
9-9:30am - Welcome and introduction
9:30-10am - VR Games Development (Intro)
10:30-11am - Morning tea and play
11am-12pm - STEAM Investigator
12-1pm - Lunch
1-2pm - Design
2-4pm - Create, Test & Reflection
4-5pm - Team based VR escape game
HERE'S WHY WE GET REVIEWS

CATHY TROPIANO
"Dante had the most wonderful time - he was extremely happy after day 1 & even more so after the 2nd day post their presentations. He learnt so much - such a fun, interactive way to learn about & work with technology & coding. Just fabulous!!
Thank you - he is keen for the next holiday experience with you guys!!"
IVY LAI
"Chloe had a great time and was so excited recounting each day all the new things she learnt. She really enjoyed the problem solving challenges with her teammates and was well guided by the coaches."
REI TSUCHIYA
"My son, So thoroughly enjoyed this holiday program. He especially loved making an animation with his friend. That progressed his creativity and coding skills as well."
 SALLY PIKE
"My 8yr old son enjoyed the variety of activities, the creative challenges that each activity afforded him, and the creative collaboration with friends old and new. We especially loved how your programme placed value on relationships/the collective, communication/presentation skills, leadership development and respect/manners, and not merely on the acquisition of acumen/knowledge/skills and individualism. We love your holistic approach"