Tricks to become a Zoom Master
As COVID-19 has forced people to adopt the stay-at-home policy, what were previously in-person social hangouts have turned into virtual video group-chats. As a result, social video platforms have all become an essential tool for millions of people to stay connected virtually from home during this pandemic. Since Zoom has become one of the most popular social video platforms of choice, here are a few fun tips and tricks to enhance your video chatting experience and make it more interactive with some sparkles of fun!
Virtual Backgrounds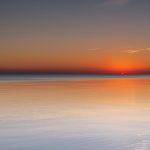 Missing the outdoors? Virtually transport yourself to a park, movie theatre or anywhere you like by customizing your background while on Zoom calls. You can just go to Settings > Virtual Background and select or upload the background template you want. Now, you can imagine yourself at the beach, soaking in some virtual 'sunshine' while having a chat with your friends. You can also take this opportunity to teleport yourself to someplace impossible (the moon) and have fun with your friends in places you can only imagine.
Use filters
If you're not looking your best that day or want to spice up your look, you can use snap camera to disguise your appearance, in the funniest way! You can show up as an alien, cat, a potato or be yourself but with pink-dyed hair. Have the whole team join in, and watch the fun unfold as your friends can dress up as an avocado talking to puppy, and you joining in with your new 'makeover', selecting from a range of funky makeup and hair colours. Just download the 'snap camera' app and you can be anyone you want to be while hanging out with your friends online.
Set a theme for your meetings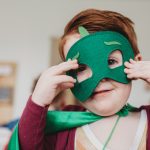 Make your virtual hangout a memorable one, by incorporating a fun theme like a virtual dance party or a movie theme like Star Wars. Rename yourself and set a profile picture relating to the theme of your choice. A costume goes a long way too! Set a dress code appropriate to the theme, have the team dress up and join in the virtual fun. Make use of the virtual backgrounds and filters mentioned before to immerse yourself into the theme if you have no ideas or costumes in your home. This is a great way to have a good laugh and put the excitement back into virtual interaction.
Virtual games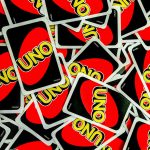 If there is a virtual platform to chat, you can guarantee that there will be virtual games available for us to play on the virtual platforms. Famous games that can be played online interactively through zoom are Skribble.io, among us (mobile app) and Covidpoly.io. Another popular choice would be online escape rooms. Entermission Melbourne offers 60-minute online escape room adventures (Timeline & CIA Taskforce)  for teams of 2-6 people to immerse themselves into a mind-boggling mission to solve puzzles and escape. This is a great way to take your Zoom hangout to the next level, to be more interactive and engaging for everyone. 
Zoom Whiteboard
If you want to have fun, without leaving the comforts of the Zoom platform, the built-in whiteboard feature allows participants to draw and interact onscreen without leaving zoom. You can play draw something here and have everyone guess your drawings, or just have some doodling fun and share your artistic expressions virtually with your friends. It's simple, just share your screen in Zoom, select the whiteboard, and start drawing.
Use Breakout rooms
Aside from the main room where all participants are in, the host can set aside Breakout rooms to divide the team into smaller groups for a more personal catch up. You can choose to randomly assign rooms or manually choose which participants are to be grouped together. This is recommended if you have a big group of friends and would like to have a quick catch up with each other individually. The smaller the group, the more intimate the conversations. Also, it comes in handy if you are playing a team game like family feud and you can break off into your own teams to strategize and come up with answers to the question.
Share music and sound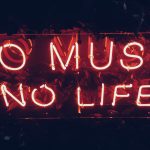 You can share your music and let everyone listen to your favourite tunes the same way you share your screen. You and your friends can now actually host a virtual dance party while dancing to the same music. Music can really set the tone and vibe to your hangout, like having the sound of waves crashing on the sand, with a beach virtual background, to mimic hanging out with your friends at the beach. You can even watch movies together by sharing the movie and sound, have everyone watching through the screen together at the same time, as if you were in a movie theatre, but in the comforts of your own homes.
From dressing up to game nights, there are endless possibilities for you to stay-at-home but still enjoy a good time with your friends and distant relatives. Now, go and host a zoom hangout and have fun catching up with your friends online!