From Riddles to Challenges: An Inside Look at Escape Room Puzzles
What comes to mind when you think of an escape room? Perhaps a dimly lit space, adrenaline pumping through your veins, or maybe the excitement of outsmarting the game master? Welcome to the magical world of escape rooms, where the beauty lies in intricate webs of puzzles.
What is the role of puzzles? You may ask. It's simple, really – they are the heartbeat of any escape room, driving the narrative, sparking curiosity, and rewarding your problem-solving skills. This blog, folks, will take you behind the scenes, straight to the heart of escape room puzzles. Buckle up! It's going to be one heck of a ride!
But first, welcome to Entermission! Your intrepid guide to the intriguing world of escape rooms. Today, we are about to embark on a mind-boggling journey – diving deep into the very heart of what makes escape rooms so captivating: their puzzles. From riddles that tickle your funny bone to logic challenges that demand your utmost concentration, escape rooms are teeming with brainteasers that push the boundaries of your cognitive prowess.
Are you ready to peer behind the curtains, to understand the mechanics of these puzzles and what makes them tick? Well then, let's get this show on the road – prepare for an inside look at the world of escape room puzzles!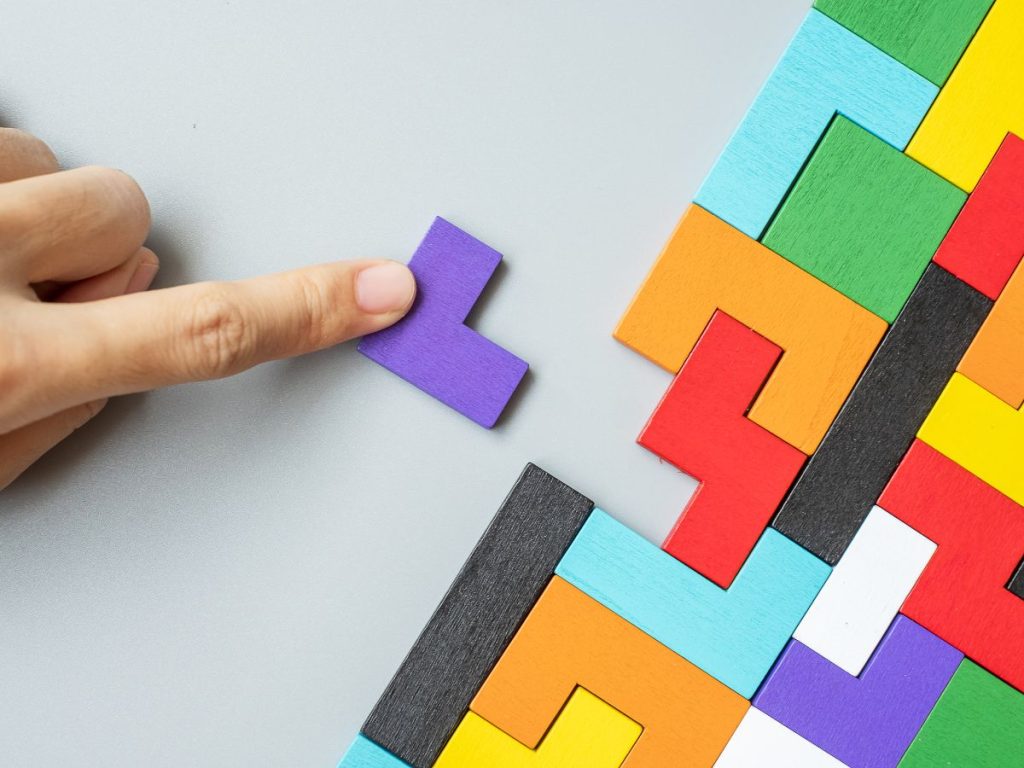 Understanding Escape Room Puzzles
So, what are escape room puzzles? They are brain-bending challenges, neatly packaged in various forms – riddles, logic problems, physical tests, and more. And here's the kicker – each puzzle is unique, demanding different skill sets and thinking processes.
Riddles and Wordplay Puzzles
Think of riddles and wordplay puzzles as the charming jesters of the escape room kingdom. They play with language, twist your perception, and fill the room with laughter and groans of "Oh, how did I not see that?" For instance, consider the classic riddle: "I speak without a mouth and hear without ears. I have no body, but I come alive with the wind. What am I?" The answer – an echo. Now, isn't that something?
When it comes to solving wordplay puzzles, the key is to think outside the box. Listen to the exact words, and remember, sometimes, the most apparent answer is the right one!
Logic Puzzles
If riddles are jesters, logic puzzles are the knights – orderly, systematic, and challenging. Sudoku, grid-based puzzles, and the like fall into this category. Overwhelmed? Don't be! The secret to conquering these knights is to stay patient, think logically (no pun intended), and consider all possibilities before making a move.
Physical Puzzles
Not all battles in escape rooms are fought with your mind; some require you to roll up your sleeves and get physical! Puzzles like assembling a gadget or manipulating an object to reveal a clue add a hands-on element to the experience. When you stumble upon these puzzles, remember – that it's not just about strength; finesse and precision are your best allies.
Observation Puzzles
Last but not least, let's meet the stealthy ninjas of escape rooms – observation puzzles. They challenge your attention to detail and ability to spot the extraordinary within the ordinary. What is the best advice to tackle these? Stay vigilant and remember that every tiny detail could be the key to your grand escape!
Designing and Crafting Escape Room Puzzles
Designing an escape room puzzle is an art form – a blend of creativity, storytelling, and psychology. Designers first conceptualise puzzle ideas, develop mechanics, and balance difficulty levels. More about this in 2 minutes.
For a seamless escape room journey, puzzles must align with the storyline or theme. Imagine being in a pirate-themed room and coming across a Star Wars puzzle. Bit of a buzzkill, right? Therefore, crafting a cohesive puzzle progression throughout the room is crucial.
And here's a fun fact – game masters and puzzle designers are like peanut butter and jelly. They collaborate, offer feedback, and playtest puzzles to ensure you have a challenging yet fun escape room experience.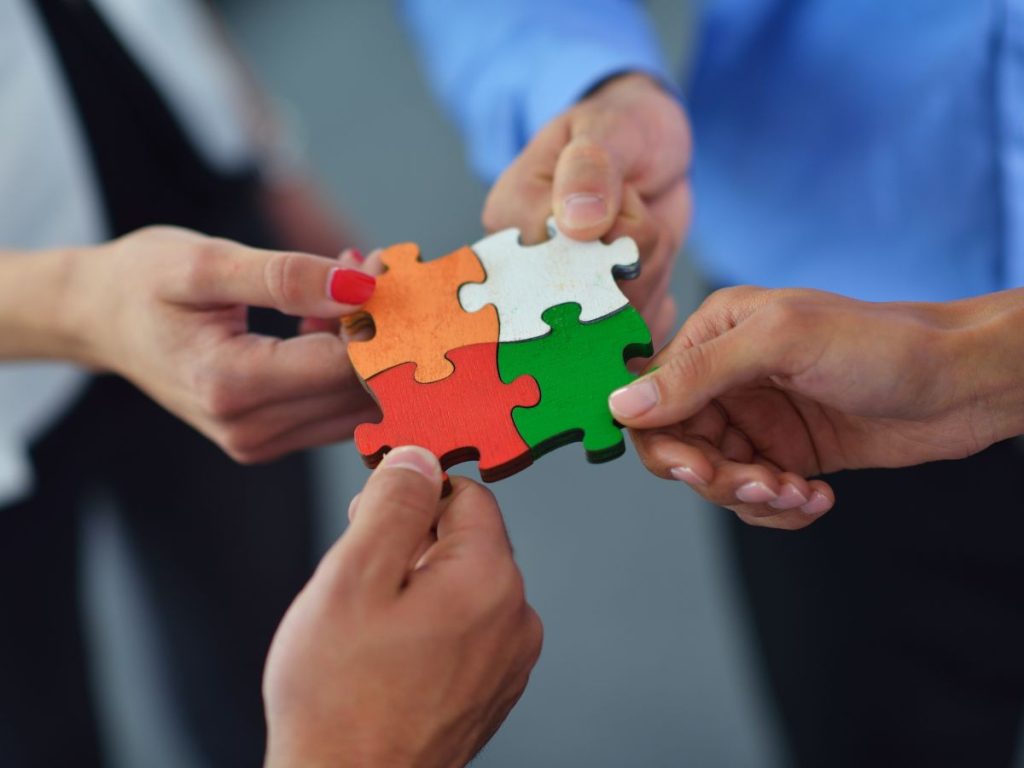 Strategies for Solving Escape Room Puzzles
Let's get down to the nitty-gritty: how to tackle these puzzles? It's about more than just brainpower – effective communication, teamwork, time management, and strategic approaches to problem-solving can be game-changers.
Assigning roles and leveraging individual strengths can make or break your escape room journey. Have you got a team member with Sherlock Holmes-level observational skills? Great, put them on observation puzzles!
Time is of the essence in an escape room. Allocating time efficiently among different puzzles and identifying high-value puzzles can fast-track your escape. Remember, the clock's ticking!
Be sure to handle bathroom needs prior to the game's commencement; you won't find an opportunity to step away once you begin.
Enhancing Your Escape Room Puzzle Skills
Are you interested in upping your escape room game? Great! Develop lateral thinking, hone your problem-solving skills, and don't shy away from practising puzzles outside of escape rooms. The world is your oyster – or should I say your puzzle box?
Look for online resources and communities of fellow puzzle enthusiasts. Websites, forums, competitions, and events offer a treasure trove of tips, strategies, and shared experiences.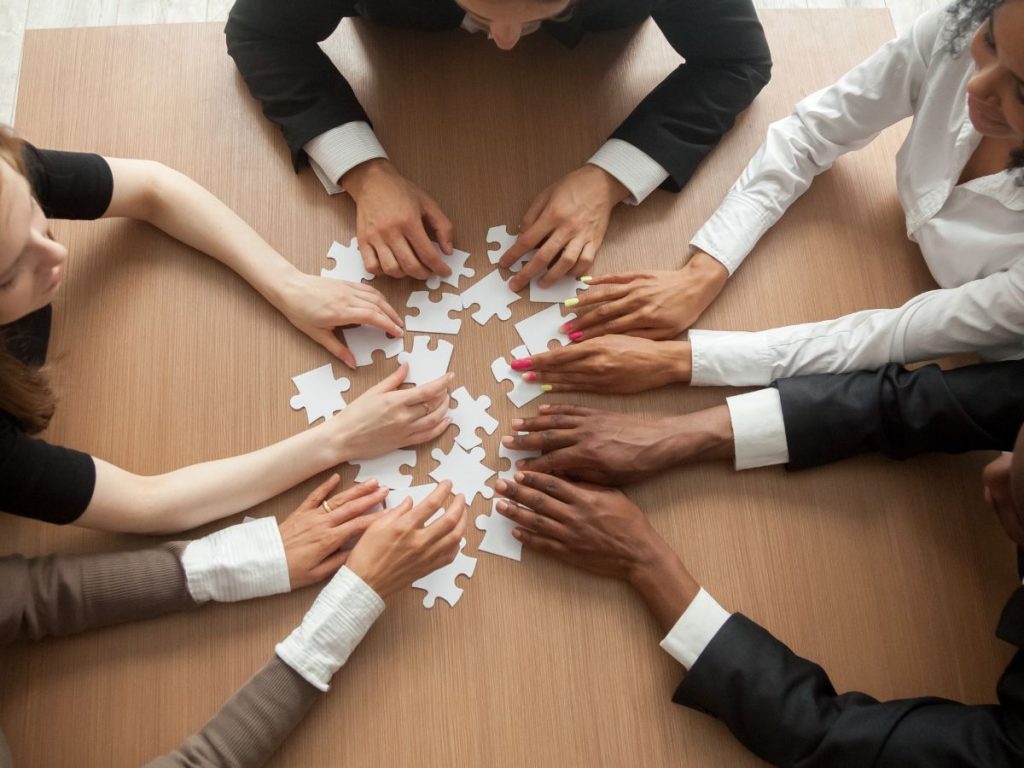 Ready to Put Your Knowledge to the Test?
So, you've journeyed with us through the intricate maze of escape room puzzles. You've discovered the thrilling ride that is a riddle, battled with the disciplined knight that is a logic puzzle, tested your finesse with physical puzzles, and honed your attention to detail with observation puzzles. You've peeked behind the scenes, discovered the art and science of puzzle creation, and armed yourself with valuable strategies. Now, isn't it time to put all that knowledge to the ultimate test?
Entermission Melbourne invites you to do just that – step into the breathtaking, mind-bending world of our escape rooms. Picture this: state-of-the-art technology, immersive 3D graphics, surround sound, and tactile elements, all woven together with captivating storylines and unforgettable puzzles, handcrafted just for you. Whether you're a seasoned escapist seeking a new challenge or a novice ready to dip your toes in this thrilling adventure, we guarantee an experience that will stretch your mind, elevate your heart rate, and leave you craving for more.
So why wait? Book your escape room experience at Entermission Melbourne today. Gather your team, strap on your thinking caps, and prepare for an hour of adrenaline-pumping, brain-teasing, laughter-filled fun. After all, it's not just about escaping – it's about the journey, the thrill of the challenge, and the sweet victory of solving the unsolvable. Join us on this epic adventure and become a part of the grand narrative.
Book Your Entermission Adventure NOW!
FAQ
What Sort of Puzzles Are in Escape Rooms?
From mind-bending riddles to hands-on physical challenges, the world of escape room puzzles is as diverse as it is thrilling. They can be broadly divided into four types:
Riddles and wordplay puzzles: These linguistic challenges tickle your brain cells and tease your perception.
Logic puzzles: These knights of order might come as Sudoku, grid-based puzzles, or other systematic challenges.
Physical puzzles: Get ready to roll up your sleeves and solve these by manipulating or assembling objects.
Observation puzzles: The stealthy ninjas that test your attention to detail and ability to spot the hidden within the mundane.
Remember, every room might bring a different mix, so prepare for a wild ride!
What Questions Are Asked in An Escape Room?
Well, escape rooms are like a box of chocolates – you never know what you'll get! Rather than straightforward questions, you're more likely to encounter riddles, clues, or tasks that need to be solved to progress. For instance, a riddle might be, "I speak without a mouth and hear without ears. I have no body, but I come alive with the wind. What am I?" The questions are usually directly related to the room's theme or storyline, which adds to the immersive experience.
How Many Puzzles Does It Take to Escape a Room?
Ah, the million-dollar question! It varies greatly, depending on the escape room's complexity and design. Some rooms might have a straightforward linear progression of 10-12 puzzles, while others might have up to 20 puzzles or more interwoven in a non-linear format. Remember, it's not a race to solve the most puzzles; it's about the journey of unravelling the story, one puzzle at a time!
Are Escape Rooms Logic Puzzles?
Escape rooms can indeed feature logic puzzles, but they are much more than that! While logic puzzles form an essential part of the experience, they're not the only challenges you'll face. Escape rooms offer a variety of puzzles that test different skill sets, from riddles and wordplay to physical and observation puzzles. So, don't think of escape rooms as just a series of logic puzzles; they're a rollercoaster ride of diverse challenges!
How Do Escape Room Puzzles Work?
It's all about storytelling, progression, and teamwork. Each puzzle is designed to drive the narrative forward, often tied to the room's theme or storyline. Some puzzles might provide a key, a code, or a clue that opens a new area or reveals the next puzzle. They work harmoniously to create an immersive and exciting experience that keeps you on your toes.
What Are the Best Escape Room Puzzles?
This a tricky question because "best" is subjective! What one person loves another might find frustrating. That being said, the best puzzles are typically those that integrate seamlessly with the theme, story, and environment of the room. They challenge players but are also solvable with teamwork and critical thinking. They offer "aha!" moments, rewarding players for their efforts.
What Is the Game Structure of An Escape Room?
Escape rooms often follow a structure that consists of an introduction (where the story and goal are presented), followed by a series of puzzles that players must solve to progress. These puzzles can be linear (solved in a specific order) or non-linear (can be solved in any order). The game concludes when players solve the final puzzle, "escaping" the room, or when the time limit is reached.
How Do You Prepare for An Escape Room?
Get a good night's sleep, put on your thinking cap, and gather a team of comrades with diverse skills! Remember, effective communication, teamwork, and time management are crucial. Brush up on different types of puzzles and, most importantly, go in with an open mind, ready for fun. After all, as the saying goes, "Preparation is half the victory."
How Do You Find Clues in Escape Rooms?
Sharpen your observation skills, and get ready to leave no stone unturned. Clues can be hidden anywhere – within props, puzzles, room decorations, or even the room's narrative itself. The key is to keep an open mind, communicate with your team, and consider every detail, no matter how insignificant it may seem. Remember, in the world of escape rooms, everything is not always as it seems!