'How-to' guide: hosting virtual events
Many of us have suffered the effects of Covid19, with all of our social plans out of the window due to lockdown, isolation, restrictions and social distancing. These have been uncertain times, but that shouldn't stop you from hosting an awesome party. In fact, your party doesn't have to be a physical party, especially if you would like to skip cleaning up (like me), a virtual party is the way to go!!
Virtual events have been on the trend this year and here is how you can organise your own amazing virtual event, from your very own desktop.
Have a plan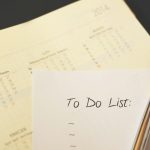 Offline or online, every event needs a course of action. Start by choosing a key concept and theme. Once you have decided on what your event is all about, you can move onto planning the itinerary. Set the right date and time for your event, try to avoid competing events or holidays that would clash with your event. Take time zones into consideration too if your event outreach goes global.  Commit to your theme of your event by preparing costumes, props and sets for your event. Set a dress code for your event and decorate your space visible to the camera using virtual backgrounds. 
Choose your 'venue'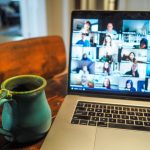 In this case, the venues of choice would be online platforms. There are many options when it comes to selecting your online platform. Weigh the pros and cons of each video platform before making your decision. Take into account your audience size, what controls you would like to have available (such as mic, video and chat), and the cost of your event. Some popular video platforms used to host virtual events are Zoom, Youtube, Facebook live, GoToWebinar, RunTheWorld and Cisco WebEx. Note that some platforms like Zoom are only free 40 minutes or you'll have to pay an extra cost of £11.99 to continue, therefore be sure to do thorough research on the video platform if you are tight on budget.
Promote the event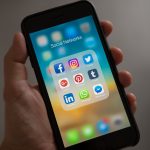 Venue set and plan in-hand, all that is left is to get the numbers in. Share the event details by email and on social media. Fully utilize your social media tools available. For example, you can create an event countdown in Instagram Stories, a Facebook event, or even list your event on Eventbrite to increase your event exposure online to your audience. LinkedIn also has InMail ads that can help you extend invitations to your targeted audience. Consider collaborations with other partners to market your event to their loyal patrons and vice versa. According to Adobe, registrations tend to spike two-to-three weeks before the date, so be sure to ramp it up around this time.
Include virtual activities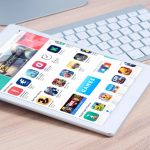 This will create opportunities for interaction with your audience, for them to feel engaged with the cause of your event. For example, get participation through polls or quizzes, using online features such as Kahoot or SurveyMonkey to do so. Alternatively, you can encourage live tweeting or simply shoutout names as people tune in. If this is a team building event or you have additional time, you can also include a game segment here like Trivia or Scattergories to bring up the enthusiasm and energy of the event. Alternatively, you can also construct your whole virtual event based on an activity-theme, such as Trivia night or Cooking classes. Online escape room such as those on offer by Entermission Melbourne is another great option because it is the perfect virtual team building event, by working your problem-solving skills and teamwork to solve puzzles, complete your mission and escape in 60 minutes. It is perfect for large events too as over 100 people are able to play it at the same time. Currently there are two hosted online escape room experiences on offer: Timeline & CIA Taskforce.
Provide food and beverages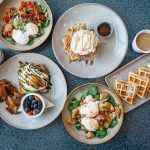 Although we can't provide food and beverages virtually, we can still arrange something for your audience to enjoy in the comforts of their own homes. Food and drinks home delivery services will be your best friend here. Uber eats vouchers and drink delivery services like The Bottled Bartender can have refreshments delivered to the doors of your attendees to enjoy during the event. Otherwise, there is a DIY option too, by selecting a few simple cocktail and snack recipes, email it to your guests in advance so they can get the ingredients, and make it for themselves prior to the event.
Rehearse your event
Practice makes perfect, especially if this is your first time hosting a virtual event. Just gather a few friends or family to act as your attendees and help you test out your host capabilities as well as familiarise yourself with the online platform of your choice. A few important features to practice would be admitting people to the live event, muting microphones, turning cameras on and off, and distributing people into different breakout rooms for discussion (if required). Rehearse your performance word by word. Check that everyone has a clear visual and audio of you. This will help you take precaution from any mishaps occurring on the day and help you improve your hosting skills for the better.
Check internet connection and prepare to handle tech troubles
Physical events have hitches, but virtual events have glitches. Before the event begins, always test your Internet connection. If your connection is slow, try restarting your computer and clear your browser's cache. Prepare backups of visuals and presentations in case any files went missing. Also, remember that not all of your attendees will be tech savvy. Get ready by preparing easy to follow guides or FAQs for your attendees if required prior to the event. Provide links to the resources to provide support so that they can access it remotely from their own desktops too. 
All that's left to do now is to sign in, check that your lighting, camera and audio are ready to go, and it's showtime! Don't forget to ask for feedback at the end of the event, so that you can make amendments and improvements for your future events.